Delicious juicy steak with a fantastically flavorful sauce that is great sliced on your plate, wrapped in a taco, or you decide how to enjoy it any way you serve it up, it's delicious!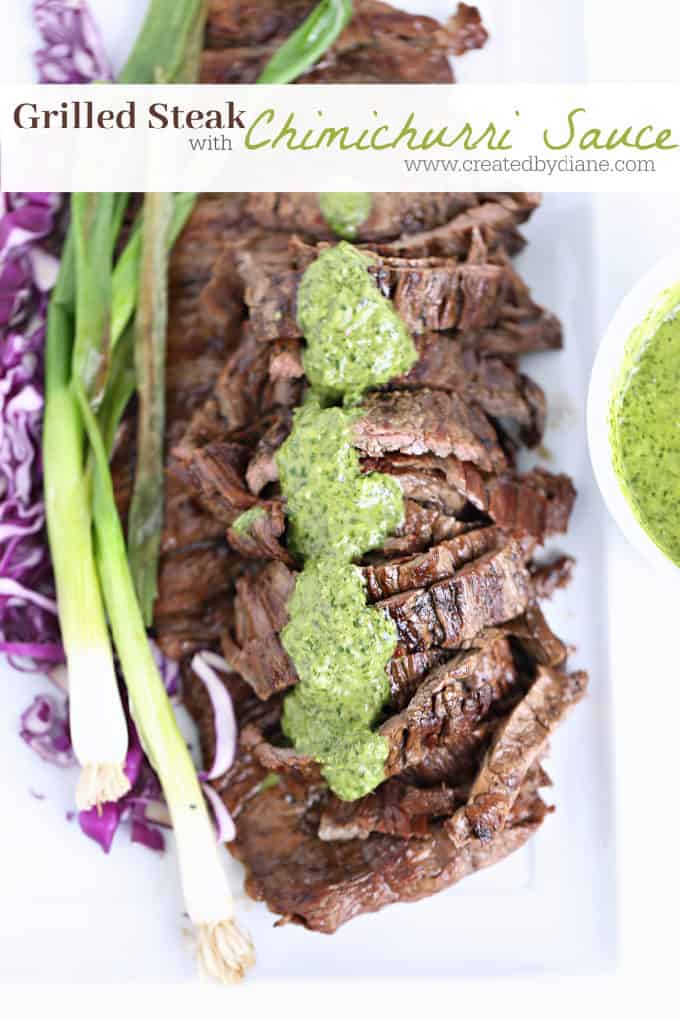 Truth be told, this is my favorite type of steak.
I like a thin, tender, juicy, flavorful steak!
This is great no matter how you serve it.
Serve it in a taco, burrito, in a bowl with a great side dish, this is a must for making Mexican food at home. 
It's full of flavor,the marinade includes simple ingredients and the sacue…
well, the SAUCE is something to really slather on!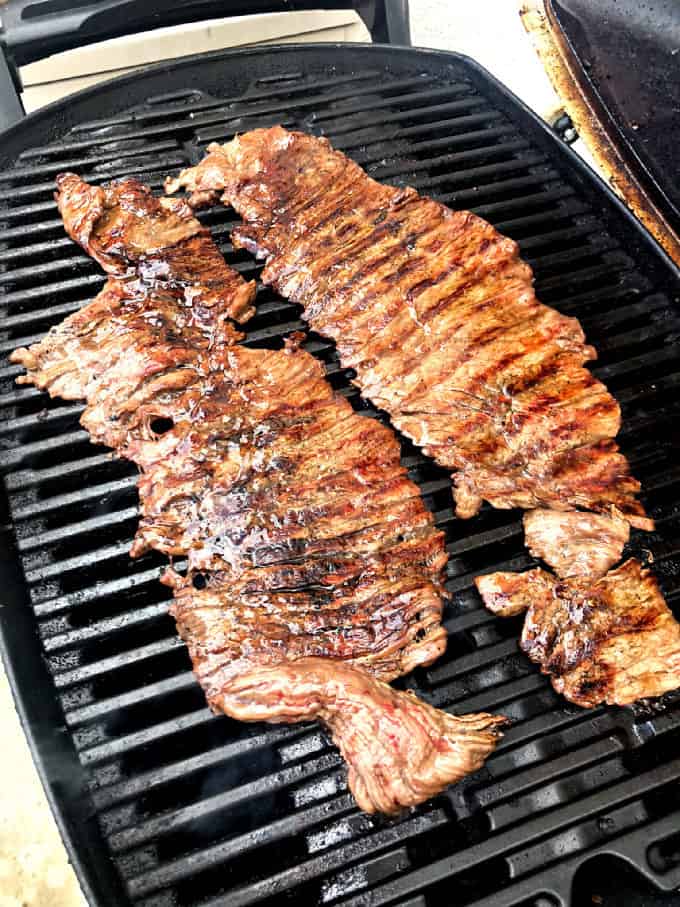 I'm a minimalist when it comes to marinade, if you like a lot of marinades, feel free to double the amount. I feel the only marinade that is penetrating the meat is the liquid touching the meat, so having it sit in extra doesn't do much in my opinion.
Turn the meat in the marinade often so that it coats the meat completely.
I marinated 3 lbs of meat. If you are grilling less meat, reduce the marinade as needed.
There is nothing like tasty grilled steak and I always love a good skirt steak (also known as flank steak or flap meat) I prefer it over other steaks.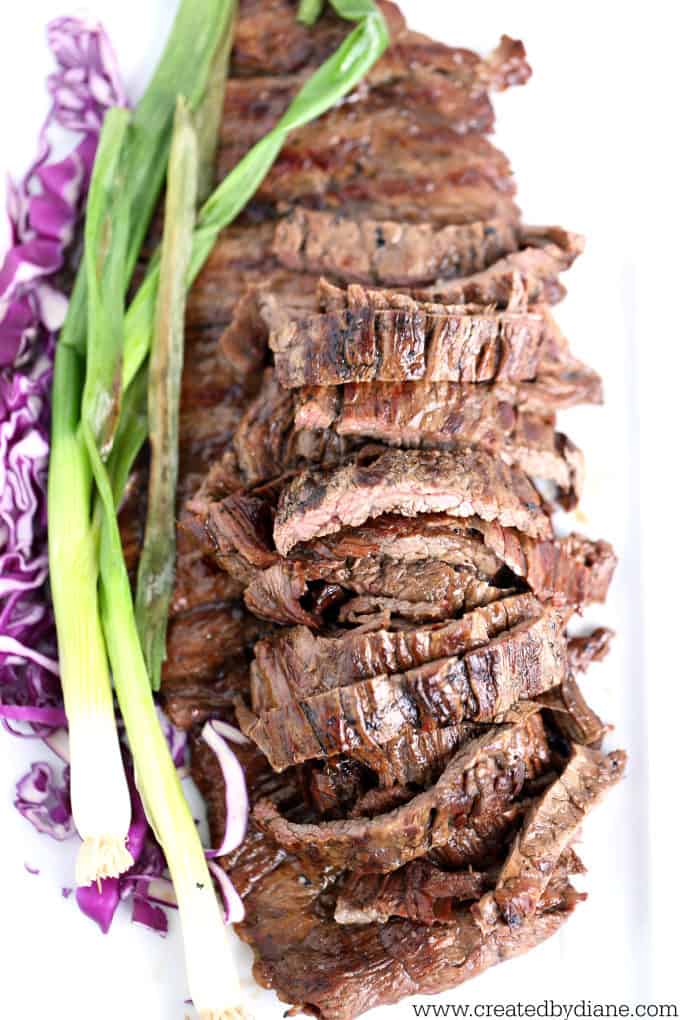 I love tacos!
If I don't want the carbs, I just make a taco bowl without the tortilla but add lots of yummy topping so its full of great color and flavor.
This steak grills up quick, I like that I'm able to grill skirt steak in under 10 minutes,
just until it reaches 135° then I take it off the grill and let it rest for 10 minutes.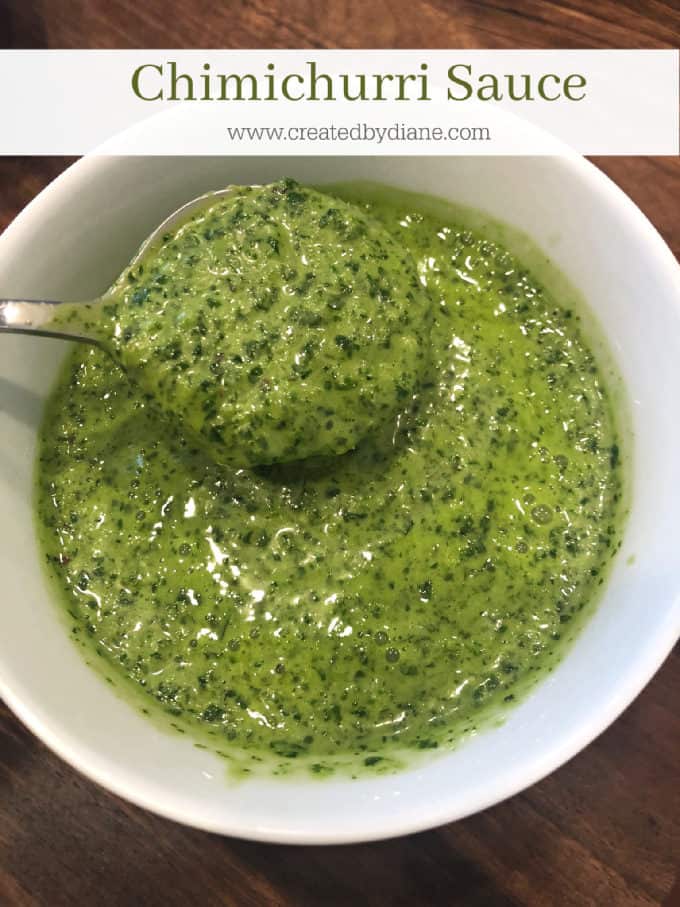 Slice up the meat and slather the chimichurri sauce over the top,
 my favorite topping for this is cabbage, green onions, and cotija cheese.
But the possibilities are endless.
So get your grilled fired up!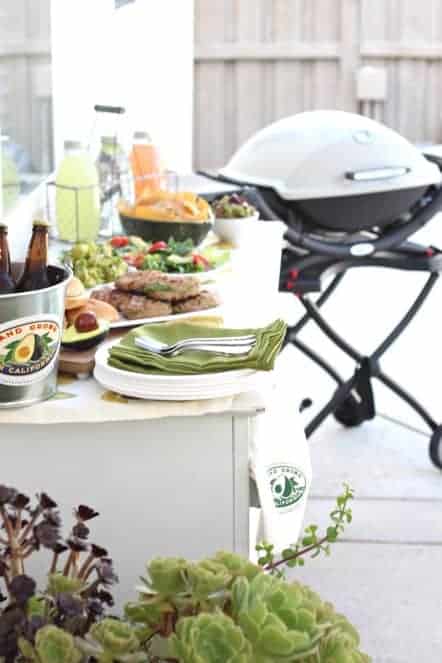 This is the grill we have now, we've had lots of grills over the years, this one is a keeper, its easy to clean and cook on. I have the CART which is great for home use, on its own, it's portable so it can be used for car camping and such. At home we have the large propane tank, for travel, it uses the smaller cans which is convenient, we have the COVER too which has kept it looking great for the past 5 years. I wasn't' sure I'd love it at first, I was used to a much larger grill, but truth be told this one is more even with heat and I can fill it up and be able to monitor things well, it's better than I thought. Take a look at the avocado stuffed turkey burgers here.
This is the immersion blender I use to make this chimichurri sauce and SO many other sauces and love it!
This recipe is great for the upcoming Cinco de Mayo and is a must all summer long. I like that it makes it so easy to feed a crowd with such a delicious meal.
If you're looking for some other great Mexican inspired recipes take a look at my
Grilled Steak Marinade
Ingredients
3 lbs flank steak, flap meat or skirt steak
1/4 cup soy sauce
1/4 cup oil (I use avocado oil, you could also use olive oil)
1/4 cup orange juice
1/4 cup lime juice
2 tablespoons red wine vinegar
2 teaspoon Worcestershire sauce
2 tablespoon garlic paste
Instructions
Mix all ingredients together in a plastic zipper bag.
Place meat in the bag with marinade and refrigerate for at least 1 hour.
Chimichurri Sauce
Ingredients
1 cup fresh chopped parsley
1-1/2 cups fresh chopped cilantro

1/4 cup oil (avocado or olive oil)
1 lime juiced (at least 2 tablespoons)
1 tablespoon garlic paste

1/2 onion diced
pinch crushed red pepper

1/2 teaspoon salt
1/8 teaspoon black pepper
Instructions
Place all ingredients in a jar with an immersion blender or traditional blender or food processor and blend until everything is mixed well and chopped small. Store in a glass jar in the fridge for up to a week.
Looking for more beef recipes:
As far as beef goes my go to is to usually prepare is ground beef, easy to cook and I can make many meals from it as you can see in my recent post Pound of Ground.  It's full of great recipes!