Fruity and delicious and full of flavor, these grilled apricots can be made in minutes which makes them a perfect summertime treat!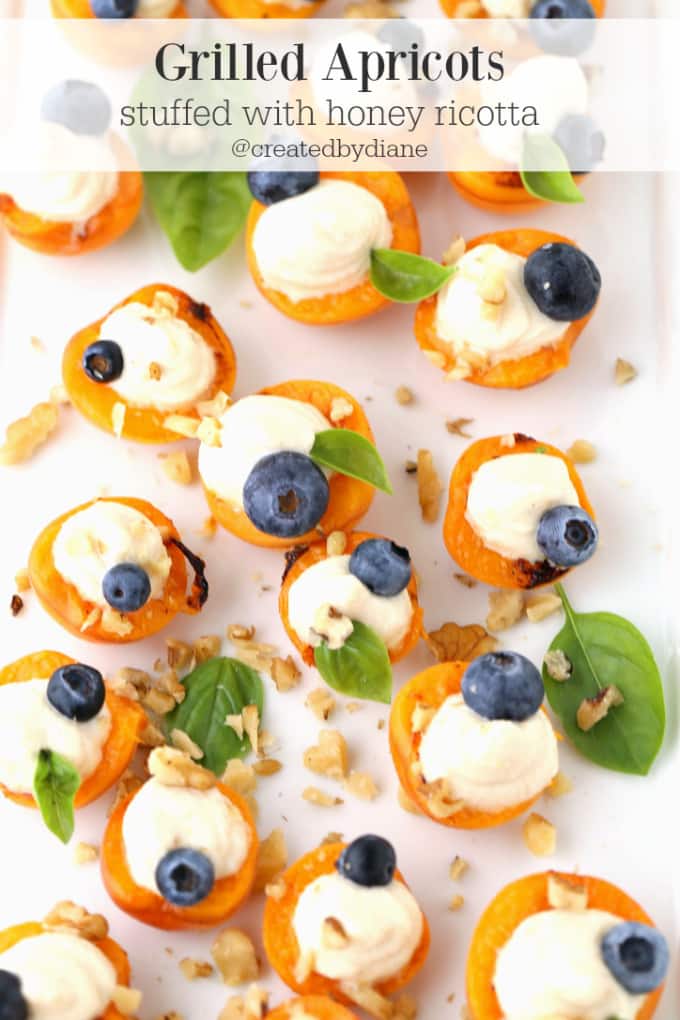 Summer fruit is always tasty,
and you can kick apricots or peaches up by grilling them on a grill or hot skillet.
Since apricots are so small, I grilled the sliced apricots on a cast iron skillet, just until they got a little char on them.
Then I filled them with some sweetened ricotta cheese,
add some walnuts and blueberries and POW…
a really simple and delicious treat that you can enjoy anytime.
Great served for breakfast or brunch, alongside lunch or for a great summer dessert. These will make a great appetizer at your next gathering too.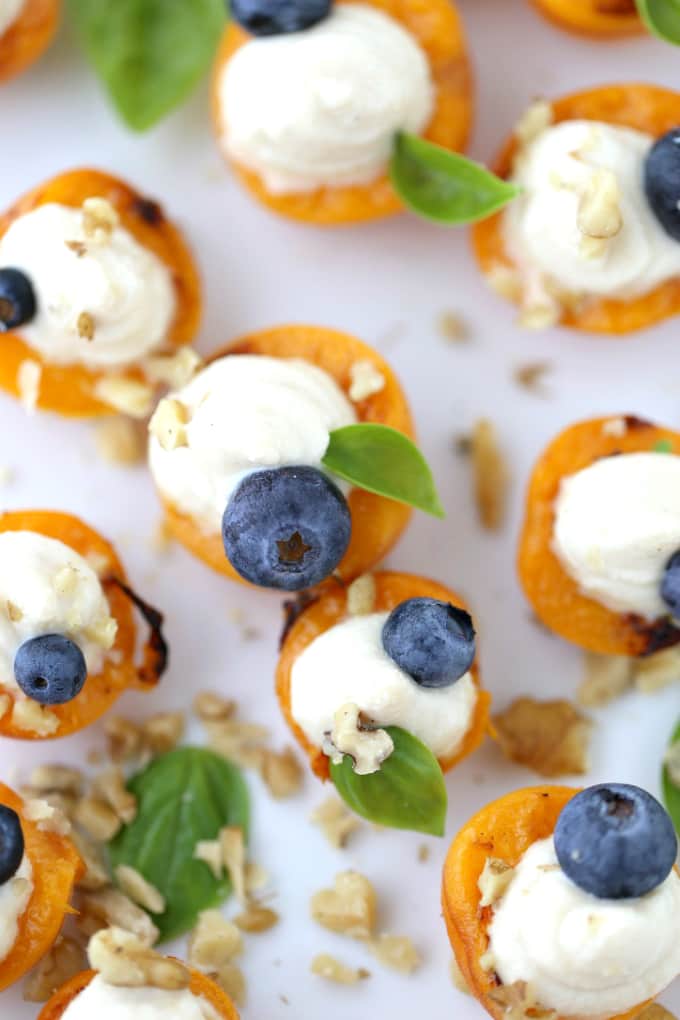 This easy to make filling will be great on grilled peaches as well, and since peaches are larger, you can easily put them on a grill without them falling through the grates, but also can be made in a grill pan or cast iron skillet like these were.
grilled apricots stuffed with honey ricotta
Ingredients
12 apricots
1 tablespoon honey
1 cup ricotta cheese
1/4 cup chopped walnuts
1/2 cup blueberries
fresh basil leaves
Instructions
Slice and pit apricots, place them on a hot skillet for a minute or two until they start to char.
Mix ricotta cheese with honey and put it into a plastic bag, or piping bag.
Pipe the mixture onto the grilled apricots, then top them with blueberries, walnuts, and basil.
Keep in refrigerator if you make them ahead of serving time.