Easy Grilled Tri-Tip Beef Marinade Recipe perfect for easy dinner, tacos, nachos or serve with mashed potatoes for a comforting meal.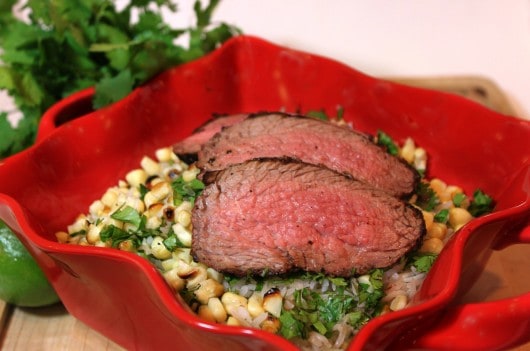 Grilled Tri-Tip with Cilantro Lime Basmati Rice and grilled corn.
Don't you just love when you step outside on a summer evening and can smell your neighbor grilling? I do! I may even peek my head over the fence to see what they've got going on over there 🙂 In a friendly sort of way of course. I like to guess what they are having. Sometimes I'm a good guesser and sometimes it's harder to tell. Especially when my neighbor gets out his smoker.  Then I just guess beef. I love grilled beef..
Yes it's grilling time, so get out your tongs and heat up those grills.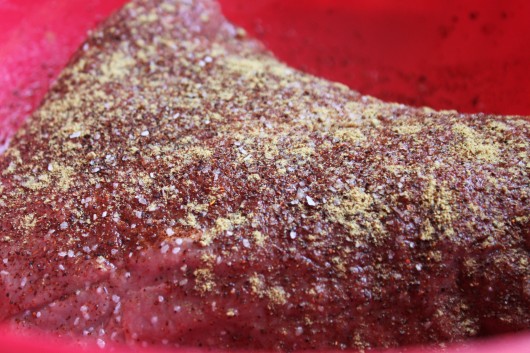 To start my meal, I marinated a 2 1/2 lb  Tri Tip.
with the juice of two limes along with chili powder and cumin. I turned if over a few times in the marinade as the afternoon went on and by the time the sun was going down, I heated up the grill and was ready to get started.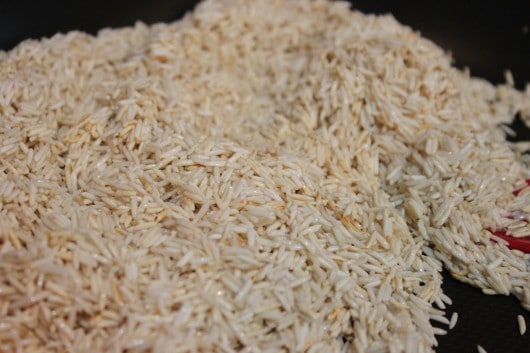 While the grill was heating inside I added 2 cups Basmati Rice with a tablespoon of oil in a skillet on medium-high heat and stirred it until the rice just started to get golden brown. I then added 2 cups water, brought it to a boil, turned it on low, and covered it with a lid for 20 minutes. While my rice was cooking I was almost ready to head outside.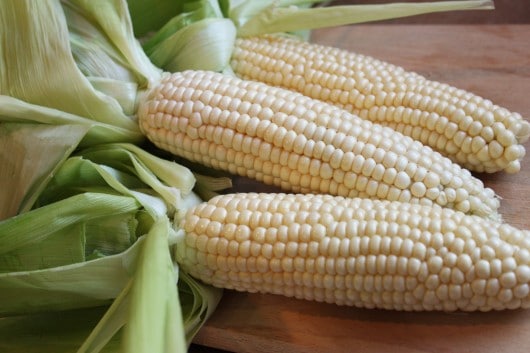 I took three ears of corn and pulled down the husks to remove the silk. Ran the corn under cold water to remove any loose silk and be sure they were clean. I pulled the husks back over the corn and brought them out to put on the grill along with Cattleman's Finest Tri-Tip.
The grill was nice and hot and I placed the tri-tip on the grill along with the corn on the cob.
The husks do get black, but I really love the taste of corn on the grill. I don't even mind if a few kernels get burnt. Is that odd or does everyone expect to see some black specks in their grilled food like I do.
The meat cooked up pretty quickly as well as the corn, by the time I brought the Tri Tip into the house, the rice was just about done. Perfect timing!
I juiced two limes and chopped a bunch of fresh cilantro to toss into the rice with some chili powder and cumin, about a teaspoon of each.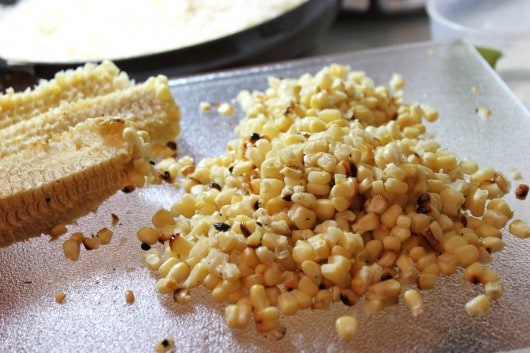 I cut the corn off with a knife and everything was smelling so good, I could hardly wait to cut into the meat. I did let it rest for a few minutes while I got everything else ready.
I cooked the Tri Tip to 135 degrees. It does cook just a bit more as it's resting. It was nice and pink inside.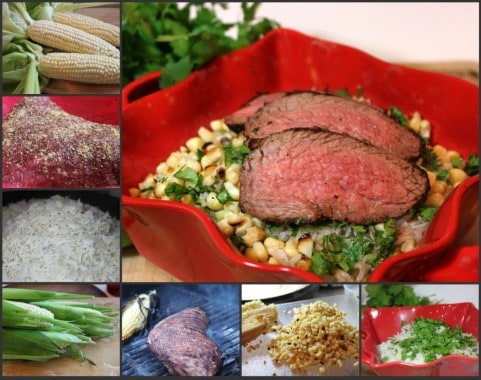 Grill up Your Summer
a savory marinade on a roast (tri-tip) is tasty and a winner every time!
Author:
Diane Schmidt, Created by Diane
Ingredients
2.5 lb Tri-Tip Roast (or similar cut of beef)
2 limes (Juiced)
1 teaspoon cumin
1 teaspoon chili powder
1/2 teaspoon garlic powder
Salt and pepper to taste
Instructions
Pour the juice of the limes over the tri-tip,
then sprinkle with the dry seasonings.
Marinate the meat from1 hour to overnight in the fridge. I use a gallon zipper bag, or a container and lid. Be sure to flip the meat over so it's well-coated and marinaded. A few hours work well, it tenderizes the meat and adds flavor.
Grill the tri-tip until it reaches 135 degrees.
Let stand for 5 minutes then slice.