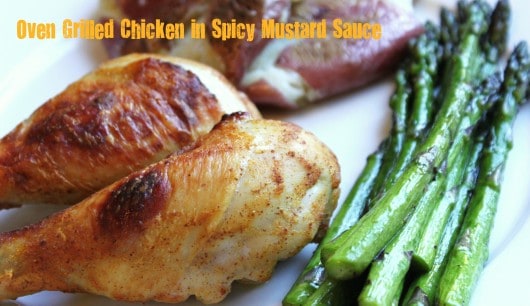 I love the taste of grilled chicken, but there are times I wish I could get that crispy goodness without running in and out of the house to and from the grill. Since this is done in the oven there is no checking, no turning, no waiting with the fire extinguisher as the flames flare up-or does that only happen to me? I found a solution and now will be doing more "oven" grilling.
Spicy Mustard Sauce Printable Recipe
1/4 cup brown mustard
1 Tablespoon vinegar (I used white wine)
3 teaspoons hot sauce (I used Franks Red Hot Sauce)
1 teaspoon honey
Place all ingredients together, add to gallon zipper bag with chicken. Mix until all chicken is coated.
Prep time is 5 minutes
Baking time 40 minutes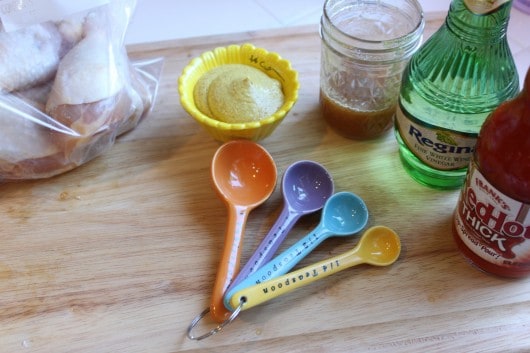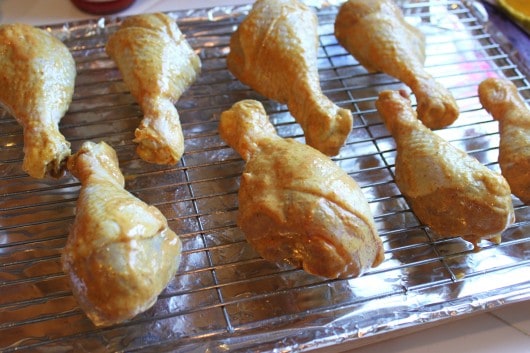 Line a baking sheet with aluminum foil for easy cleanup. Place a cooling rack sprayed with nonstick spray on a baking sheet, then put the chicken on placing them a few inches apart.
Bake at 375 degrees for 40 minutes. The chicken was cooked to 170 degrees internal temperature at 30 minutes, but I wanted it crispier, the additional 10 minutes gave it that extra crispiness without drying the chicken out.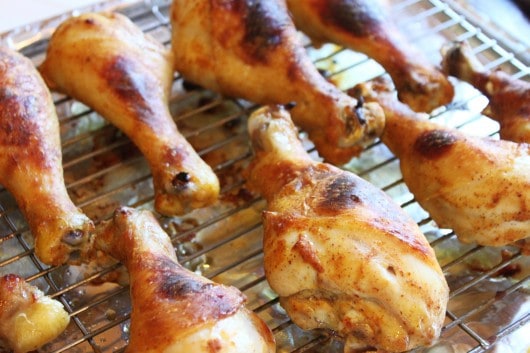 Baking the chicken on the rack allows it to crisp up like it does on the grill.
While the chicken was baking the last 10 minutes I placed asparagus in a hot skillet with a teaspoon of olive oil, salt, and pepper. Cooking them on medium heat they only take a few minutes. If your asparagus seem too firm, cover with a lid for a minute or two, and they will steam a bit, but not over cook.
I placed red potatoes in the microwave for 5 minutes and then pressed them flat and put them in the pan I had the asparagus in and put a teaspoon of olive oil and salt and pepper on those as well. I turned them over in the pan and it crisped them up.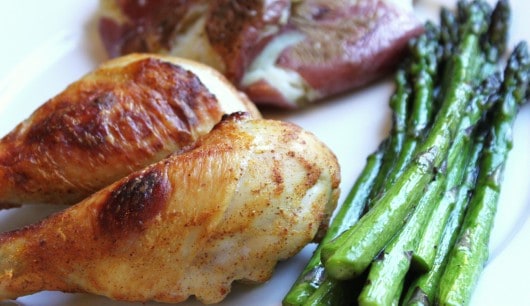 This post has been compensated as part of a social shopper insights study for #collectivebias. All opinions are my own.