Simple shrimp tacos, ready in minutes. Perfect for Taco Tuesday, Cinco de Mayo, or just a fast meal in minutes full of flavor.  With some great sauce options, sides, and more!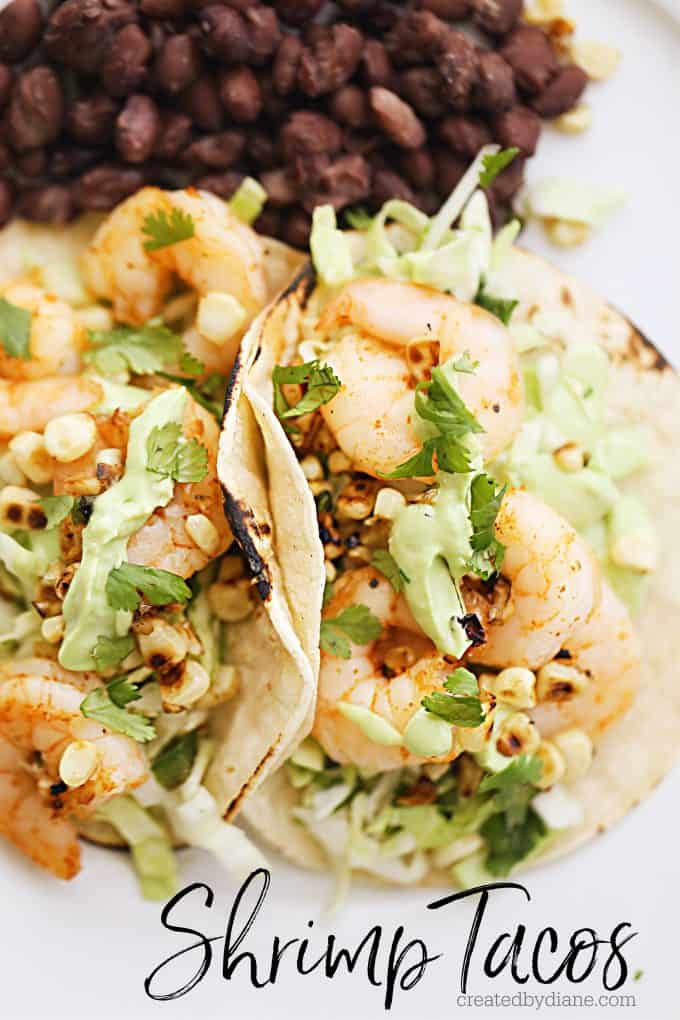 Grab some tortillas, shrimp, and your favorite toppings, and let's get ready for a recipe you'll make again and again!
Tortillas, your choice corn or flour or some special gluten-free type like cauliflower tortillas with cassava flour. I had some recently from Costco and they were really good. There are many options out there, I prefer smaller tortillas for shrimp tacos, as small as street size about 4″ usually called mini tacos, to slightly larger tortillas about 6″ called small tacos. But you can certainly go bigger if you prefer.
Tortillas:
Which do you prefer, is it a big debate in your house or is it unanimous? Either way, you get to choose. Heat them up a few minutes so they are soft and pliable if using corn or flip them over a few times over an open fire to get a little crisp on flour tortillas. Another option is to heat them on a comal (flat skillet for heating tortillas) I have a cast-iron comal and it works great, especially if you're making them for company.
Well, one thing that is unanimous is that these shrimp tacos should be made more often! Everyone loves them and you can make plenty of shrimp so you can make shrimp bowls for leftovers.
I just love that shrimp is readily available. Many options raw, or precooked… which you prefer can depend on taste or time, either way, you'll have delicious tacos to enjoy in no time.
Toppings:
cabbage- finely sliced for a nice bed to top the shrimp onto
onions-diced white or green onions work well, red onions soaked in cold water to reduce bitterness are good too
corn- pan-roasted corn made with jalapeno if you like spice!
cilantro, fresh cilantro chopped is the most perfect flavor for shrimp
cotija cheese- my favorite crumbly white Mexican cheese
avocado, diced 
Sides:
Beans these easy Instant Pot Pinto Beans are great or use a can of drained black beans.
Sauces:
Having all your ingredients ready to go it will make for a quick assembly to get these tacos on the table.
And if you need a fun drink, give one of these margaritas a try:
For DESSERT…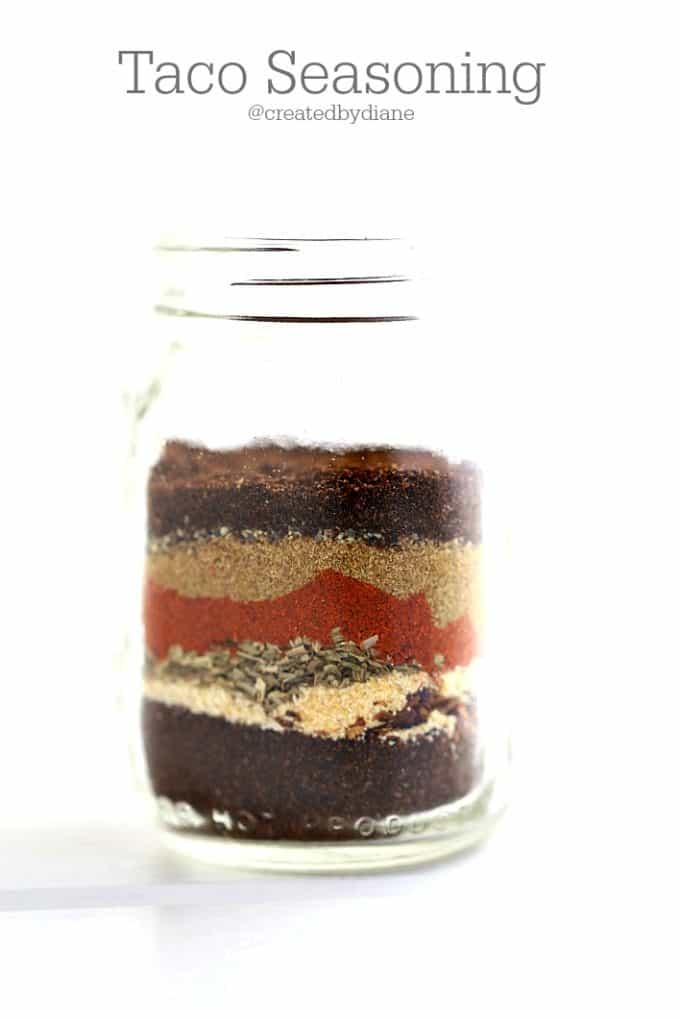 Dinner doesn't seem to get on the table any faster than this!
Having key ingredients on hand makes for easy weeknight meals, some days just seem to fly by and before I know it's dinner time, especially since school has already started here and it's still so hot outside.
These would be perfect for al fresco eating, by the pool….and that is exactly where I will have to serve them!
CLICK HERE for my taco seasoning recipe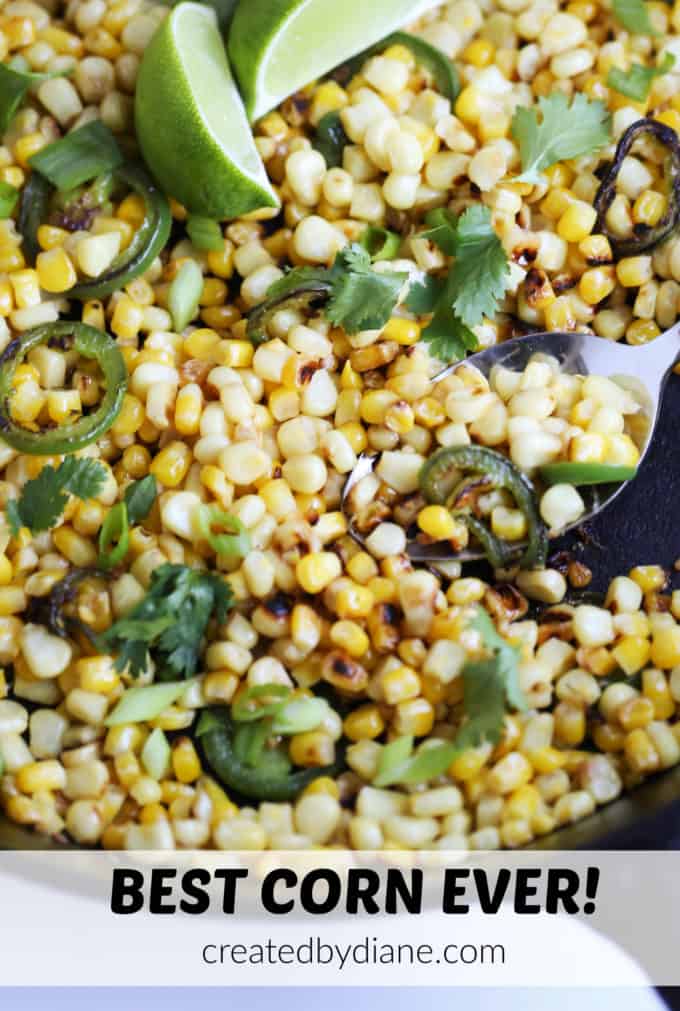 these tacos will go great with pan roasted corn.
and don't forget about these great Mexican recipes: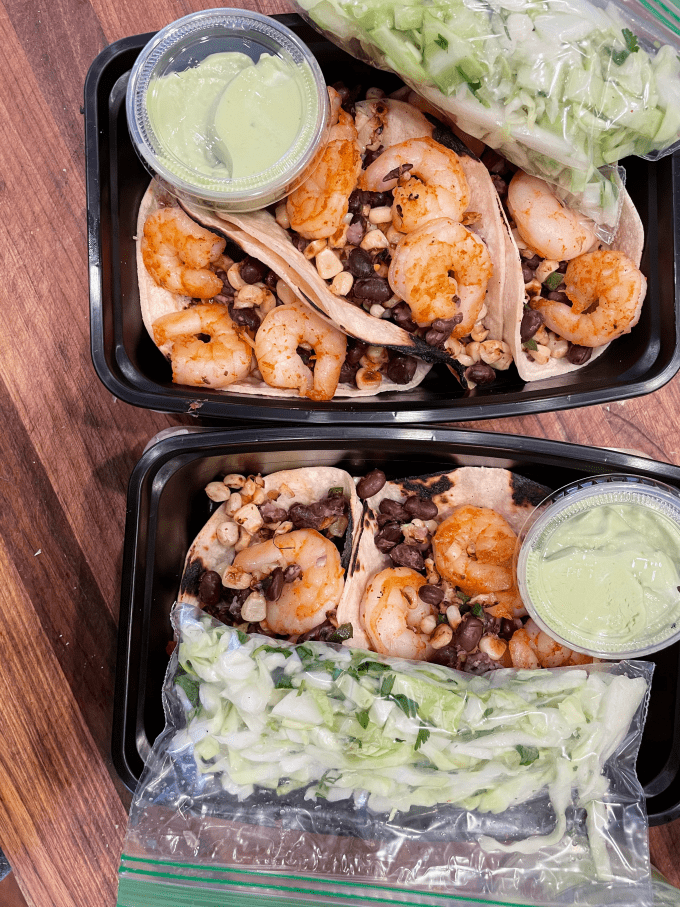 I packed some of the shrimp into meal prep containers for the week. YUM! And added that yummy avocado lime sauce I mentioned.

Shrimp Tacos
simple and delicious shrimp tacos with great flavor, to enjoy every day of the week including dinner parties, taco Tuesday, and Cinco de mayo.
Author:
Diane Schmidt, Created by Diane
Ingredients
4 tortillas
12 pieces shrimp, (about 1lb) I often make more for leftovers
1 tablespoons taco seasoning
1 cup shredded cabbage
2 scallions chopped
5 sprigs of cilantro, chopped
1/2 ripe avocado, diced
1/4 oz crumbled Cotija cheese
Instructions
Thaw shrimp, peel and devein, and blot with paper towels so they are dry to the touch, the seasoning will stick better. If you want to "stretch" the shrimp for more servings cut the shrimp into smaller pieces.
Prepare all the toppings as shrimp cook quickly and you'll want to plate everything as soon after heating or cooking shrimp. (depending on if they are pre-cooked or raw)
Toss shrimp with taco seasoning.
Heat a skillet, I prefer cast iron it gives shrimp a great flavor and the shrimp don't "steam" they get a delicious crisp on the edges, it helps dry them a bit especially if they were previously frozen as they seem to absorb water.
Cook (or heat) shrimp, it'll only take a few minutes.
Heat the tortillas, corn tortillas can be heated for a few seconds in the microwave to make pliable or use a comal or flame of a gas burner. Avoid heating flour tortillas in the microwave unless they are older and dryer, fresh flour tortillas will get too soft and floppy and won't hold up as well, they are best heated on a comal or over a flame.
Line up your tortillas in a tortilla holder or just lay them flat and try to curve up the edges so each one is holding up the other.
Place cabbage and onion in the bottom of the tortillas.
Next, add the shrimp, and top with cheese, avocado, and topping or sauce of your choice. I've listed more options in the post.