Enjoy pasta even more with these great, easy to make pasta sauce recipes including low carb options to pasta as well.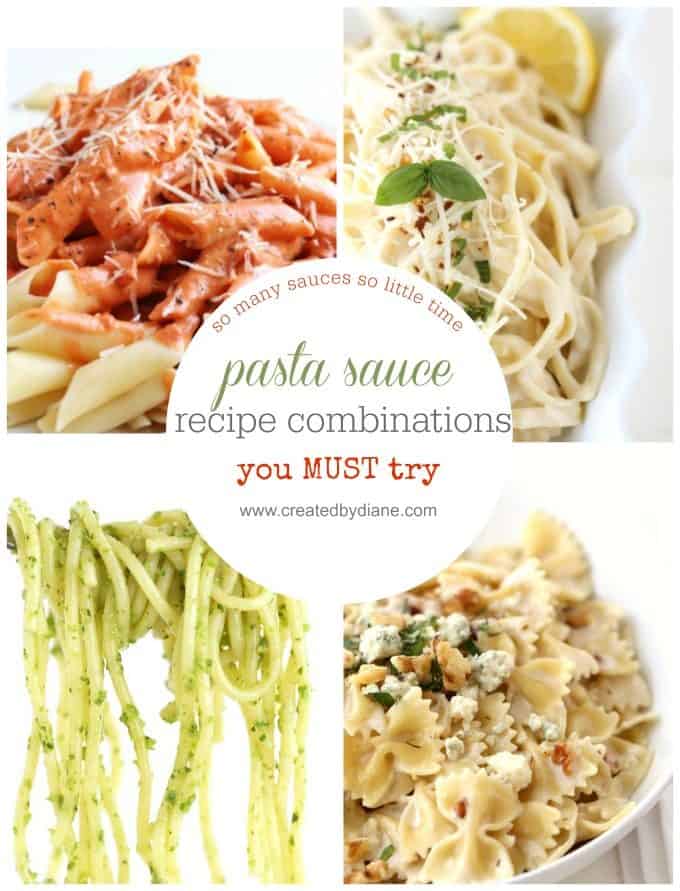 Pasta and Sauces…
so yummy, no matter how you mix it up!
First, let's talk about pasta, there are so many shapes to choose from so be sure to branch out of your norm and try something new. My go-to shapes are penne, elbow, and spaghetti, but I also love bow ties, thick fettuccini, and bell flowers!
There are over 30 recipes here…
and if you don't eat pasta, don't worry I have lots of options for low carb eaters too.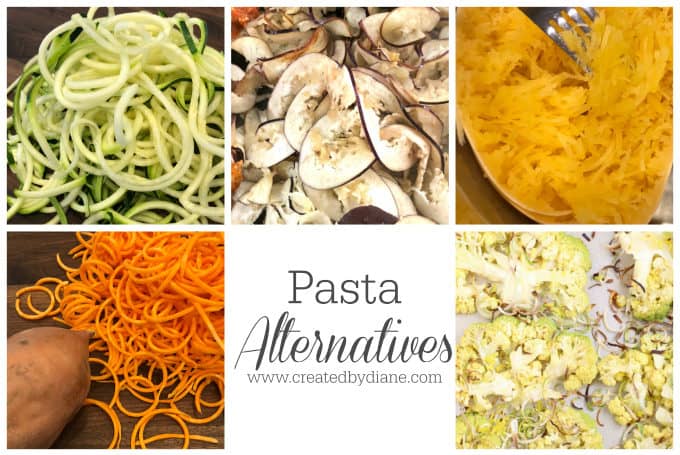 If you eat low carb, try some of these great options:
zucchini noodles or dice it up, yellow squash works well too
spiral cut or thinly slice eggplant is delicious
sweet potato noodles (although not considered low carb, it's a vegetable and healthy and not processed or made from flour)
I have tried the Shirataki 'Miracle' noodles, but honestly, I didn't like them and prefer vegetable noodles instead.
And don't forget about Udon, Soba, Ramen, Rice Noodles and Low Mein.
So choose your item to be sauced and begin saucing! I will most likely refer to pasta/noodles in this post but know you can use any item you prefer.
Now let's get to the SAUCES… the possibilities are endless.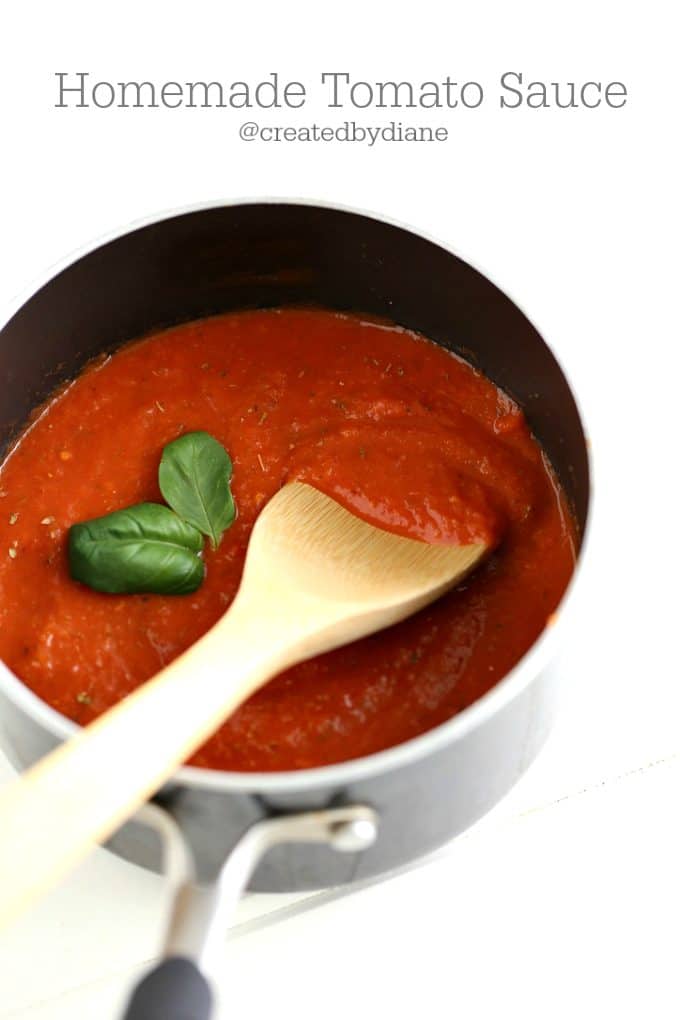 Go simple with a classic tomato (marinara) sauce
There are so many things you can add to create great flavors with tomato sauce (homemade or jar sauce)
Garlic: you can never have too much garlic!
Wine: add 1/4 cup red wine
Spice it up:1/2 teaspoon crushed red pepper flakes
Add in some meat: brown 1 lb. of your favorite ground meat, beef, pork, chicken, turkey, then drain it and add it to your tomato sauce
Onions and Peppers: sliced and sautéed
Mushrooms: sliced and sautéed in a little butter
green olives: slice them and add some tanginess try my Lemon Puttanesca Pasta too.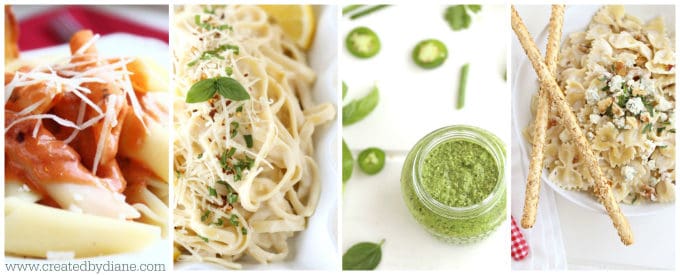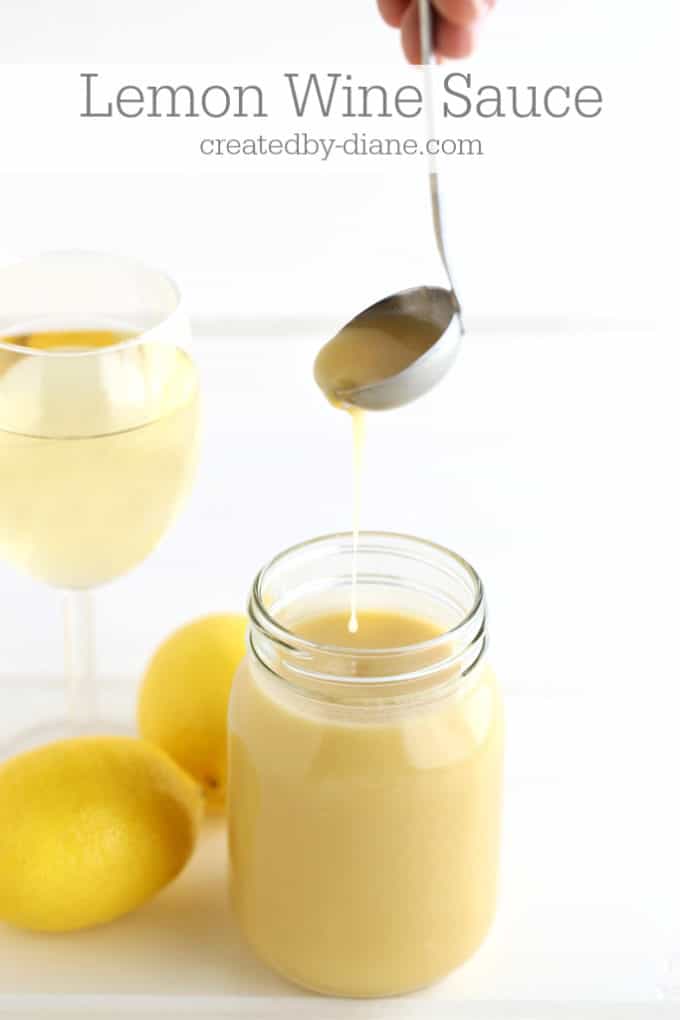 This is one of my most favorite sauce ever… if you love lemon try this Lemon Wine Sauce

If you like baked pasta dishes, be sure to check out all my BAKED ZITI RECIPES.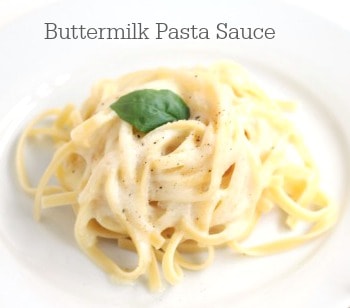 Buttermilk Pasta Sauce a yummy slightly tangy sauce, add in some parmesan cheese for more flavor.


Soup Recipes with Pasta: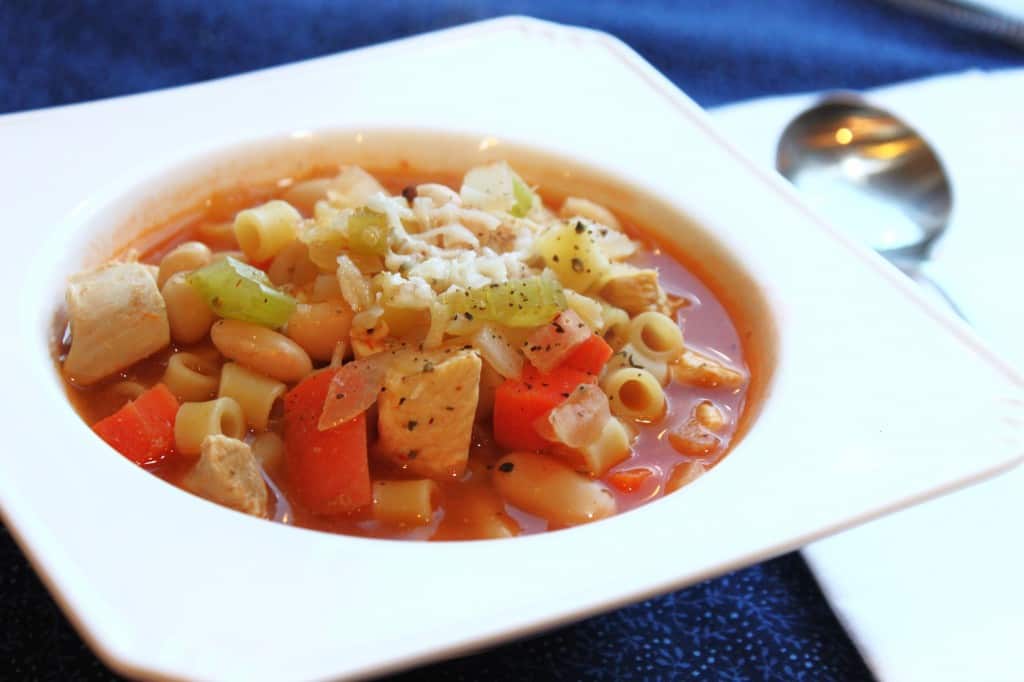 Pasta Fagioli is a great comfort food recipe to enjoy anytime!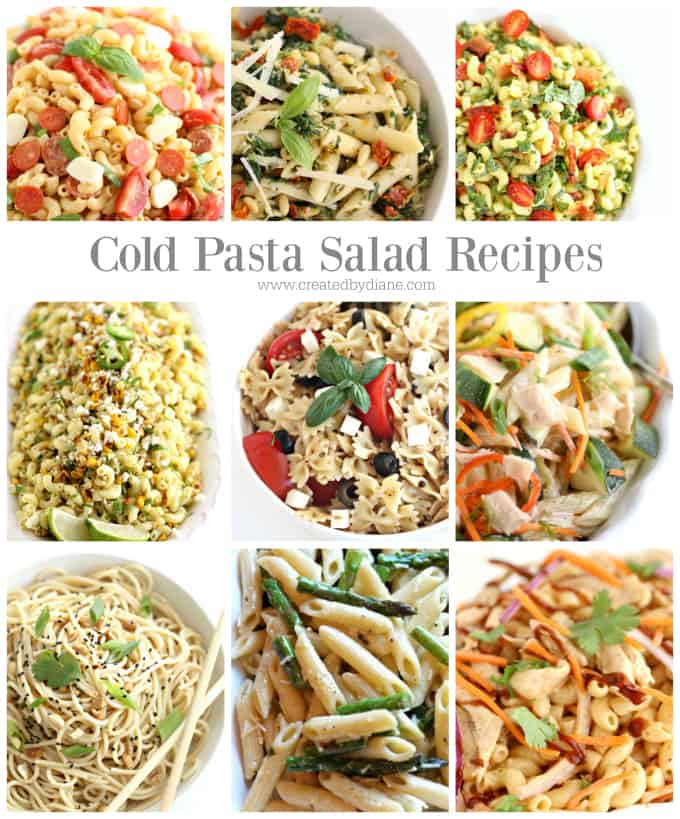 COLD Pasta Salads: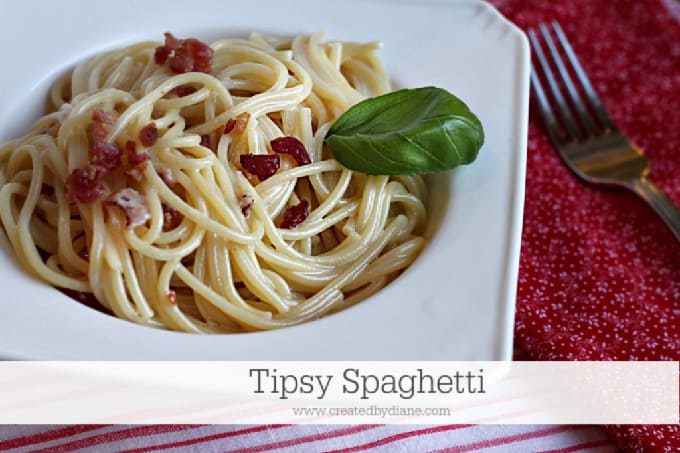 One of my favorites is tipsy spaghetti:
In a skillet add butter with chopped bacon and a splash of white wine with a little cream and add in cooked spaghetti and viola an easy delicious meal in minutes.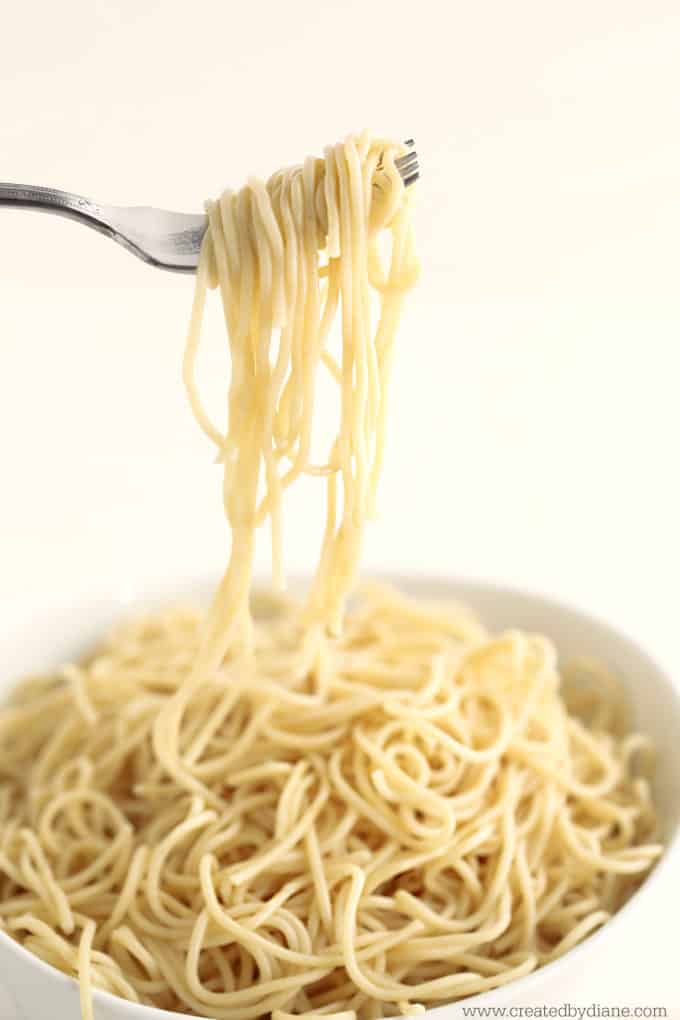 Add 1/4 cup pasta water to the noodles along with butter, salt, pepper, and some parmesan cheese… yep it's that easy and so yummy!!!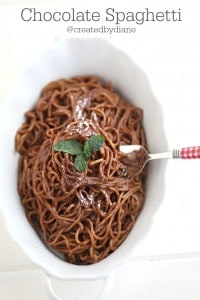 AND this is a really fun, creamy delicious dessert pasta CHOCOLATE SPAGHETTI! You won't believe how good this is until you make it. It's like pudding…. over pasta and that just means it's extra delicious and makes the perfect ending to any meal.