From classic to fun flavor combinations, these baked ziti recipes will be just the thing to fix your comfort food cravings!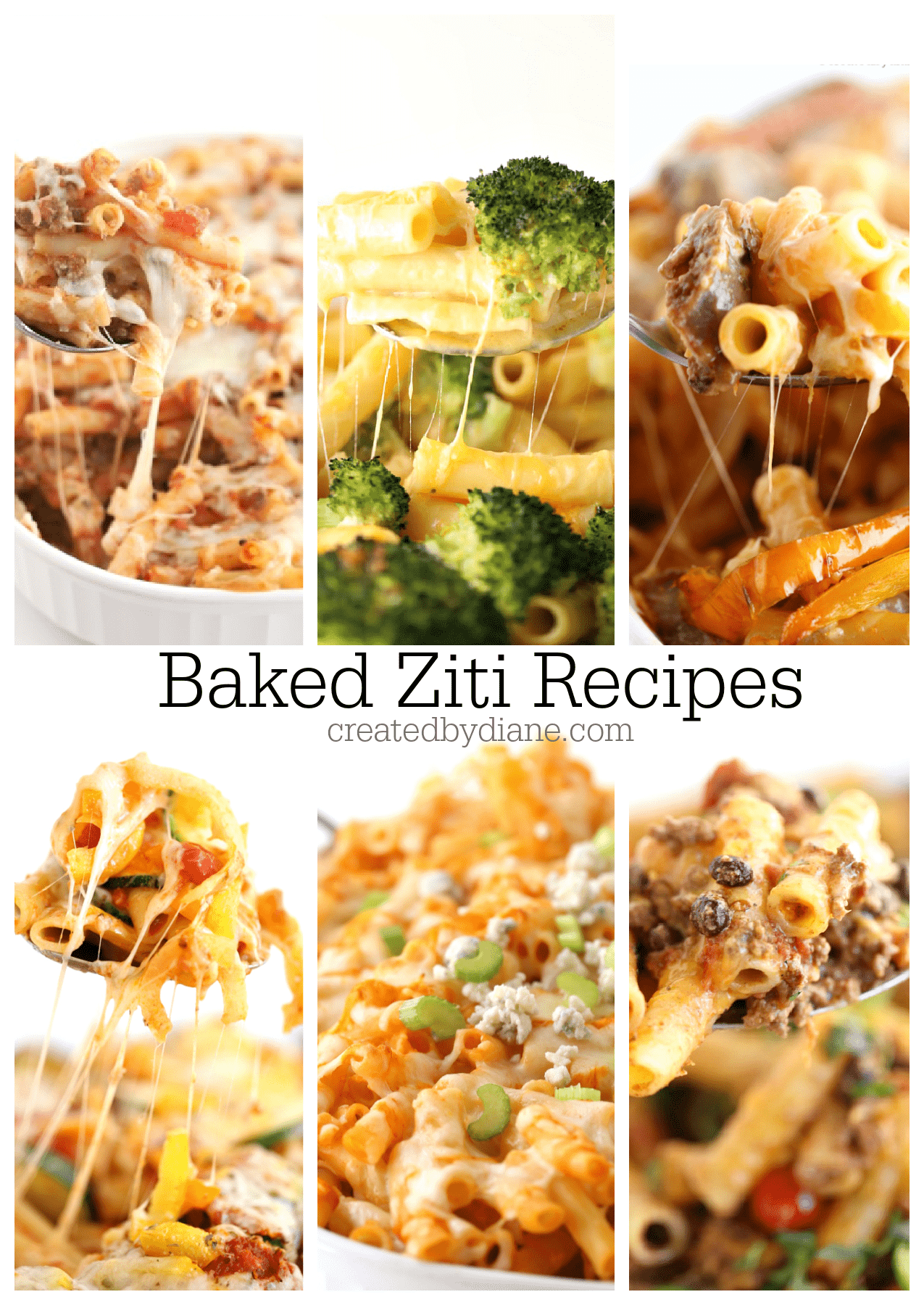 Nothing says comfort food better than pasta and cheese, don't you agree!
These dishes are easy to make and FULL of flavor… each and every one of them.
If you don't eat pasta, I have a low carb option listed below, be sure to check it out.
Tips for baking ziti recipes:
Ziti noodles are my first choice, if you are unable to find ziti noodles you can use penne, rigatoni, or other tube-shaped noodles.
Do not overboil ziti noodles
Spray pans for easy cleanup with an oil spray
Cheese options; feel free to add 8-12 oz ricotta cheese (mixed with an egg) and added into any recipe alternatively you can use cottage cheese or even some sour cream to make the dishes creamier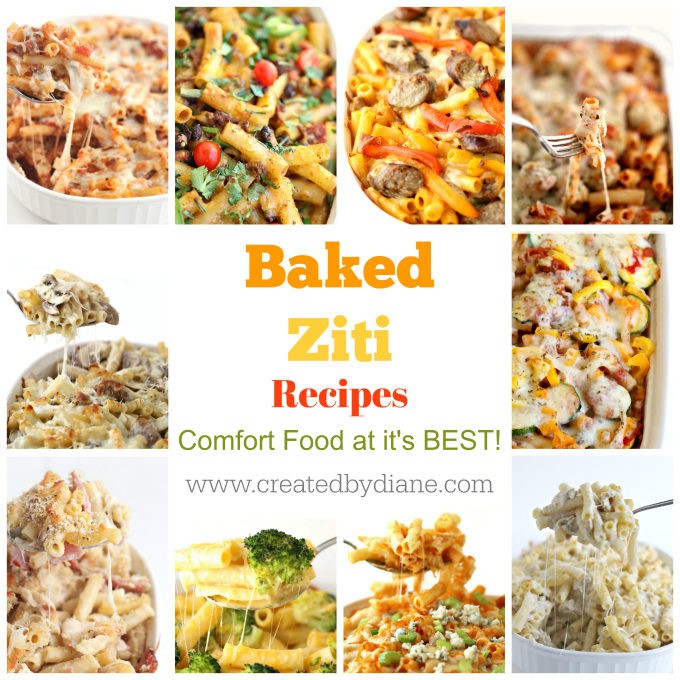 What to serve with baked ziti: a nice salad, garlic bread, and a roasted vegetable is always a good idea like broccoli or asparagus.
Make Ahead
FRIDGE: assemble any ziti dish and cover and place in the fridge for 3 days then baked for 1 hour (since it'll be ice cold)
FREEZER: assemble and seal and freeze for up to 1 month, defrost in the fridge for 24 hours then bake for 1 hour. Freezing in THESE is a great option and they are also great for easy clean-up on weeknights, delivering dinner to a friend, and parties.
BAKING: Cover with foil before baking ziti so it doesn't dry out, if the dish is high in vegetables then it's not necessary as the vegetables will render more moisture. Remove foil last 10 minutes to brown cheese on top.
BAKING DISH: You can make baked ziti in casserole dishes, 13×9 baking pans, and aluminum foil trays which are great if you're bringing one to a friend.
LOW CARB OPTIONS: I've been eating low carb, which would typically mean I'd avoid all pasta dishes, I started making them and replacing the pasta with cauliflower (no pre-cooking necessary since you'll be baking it) 1 large cauliflower head is about 2 lbs which works well in these recipes, but of course, you could use double that as I did in some recipes with great results, all depends on how many servings and what other items go into the baked ziti recipes you've selected to use. Just cut the cauliflower florets into 2″ pieces to use in the recipes.



AND… if you're interested in non-baked pasta dishes…
be sure to try these recipes: