An All-American dinner that is ready in minutes!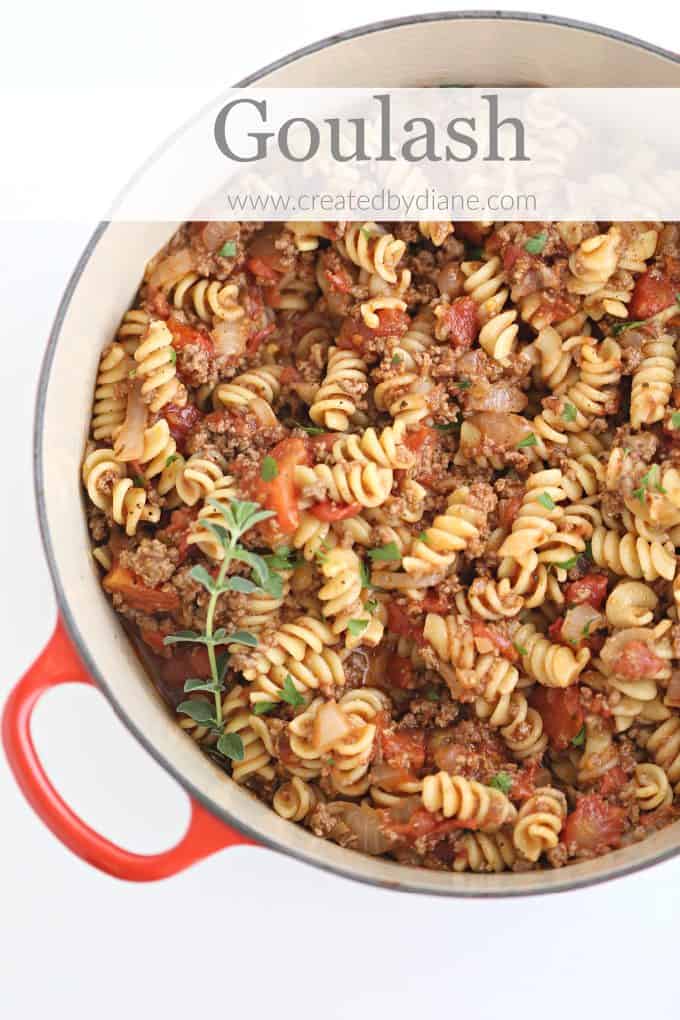 There are often different versions of goulash depending on where you live, or where you're from.
This is American Goulash, it's a delicious and comforting dish that is easy to make and it ready quickly perfect for weeknight dinners, great as soon as the weather cools off and just about the perfect meal to serve for Halloween dinner as it's a great balance if you happen to have your hand in the candy dish and sometimes people stop by and may even want to stay for a bowl full and help you pass out things to trick or treaters with you.
I am a pasta lover and it's one of my favorite go-to dishes to make when having company. Everyone should have some easy go-to recipes in their arsenal. This is one of those recipes.
If you're looking for more recipes that are a must in my book to have in my arsenal take a look at these:
There are so many great things about this Goulash recipe, and the one thing is if you have a favorite time you can simply ADD it in, like mushrooms, or peppers, zucchini, you could even substitute out the pasta for diced zucchini or cauliflower florets for a low carb meal.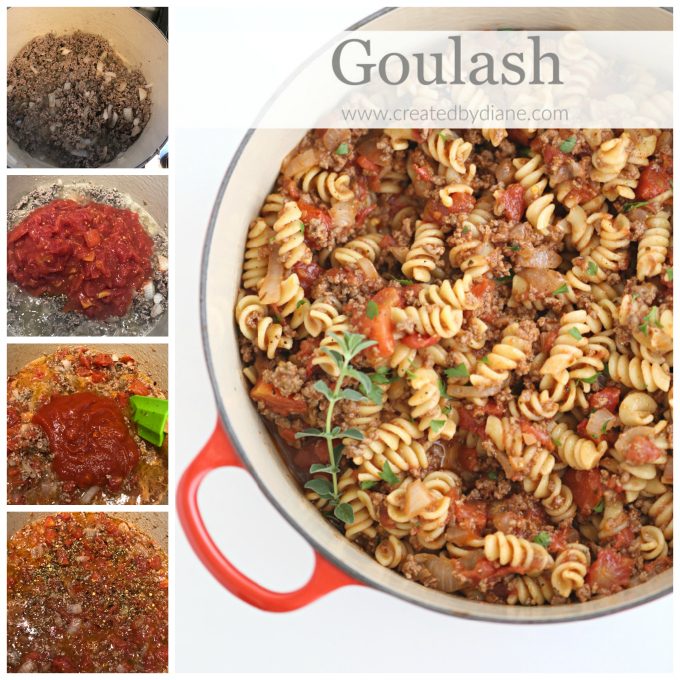 To keep dinner for a crowd simple whether it's for your family comfort food meals are often very well received with a nice basic salad and garlic bread, especially if you have teenagers, WOW can they devour garlic bread!
Now for garlic bread, I usually pick up a couple loaves of bread, Italian Bread, French Bread or similar, slice it lengthwise, slather on some softened butter, minced garlic or garlic powder, parsley, and coarse salt, place in a 400° oven for 10 minutes or under the broiler for 2-3 minutes (set a timer so you don't burn it). You can even add some parmesan cheese!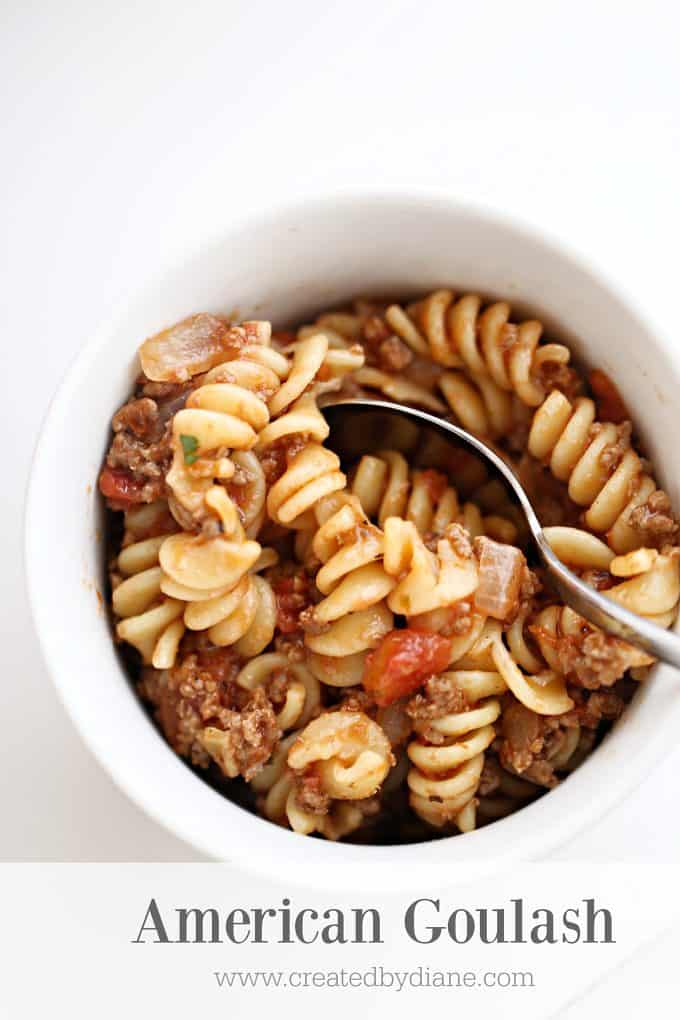 Maybe it's the name "Goulash" that has me thinking it's the perfect time of year to make this dish…  I'm not so much into the "goul" of Halloween, but I do love seeing all the dressed up trick or treaters, carving pumpkins, going through corn mazes and baking up lots of yummy pumpkin recipes this time of year. Click HERE for some of my favorite Pumpkin Recipes.
Goulash
Ingredients
1 lb rotini pasta
1 lb ground beef
1/2 onion diced
1 teaspoon garlic paste or minced garlic
1 teaspoon oregano
1 teaspoon salt
1/3 teaspoon black pepper
1/4- 1/2 teaspoon crushed red pepper
1- 28 oz can crushed tomatoes
1-8 oz can tomato sauce
1 cup water (or more if needed)
Instructions
Cook pasta according to package directions and drain (cook the pasta al dente)
In a 4 or 6 quart pot, saute the beef then add onion and saute until the beef is fully browned.
Add in the garlic, oregano, salt and pepper, and crushed red pepper, then add in the diced tomatoes, tomato sauce and water, stir and cook 10 minutes, then add in the cooked pasta, stir and heat through.
If this dish will sit a while before being served, add some more water if needed, pasta has a tendency to absorb sauce and water easily as it rests. If you'd like a saucier, add 2-3 cups of water and another 8oz can of tomato sauce.