I just love easy and delicious pasta sauce recipes that are great to serve to family and guests, this is one of THOSE!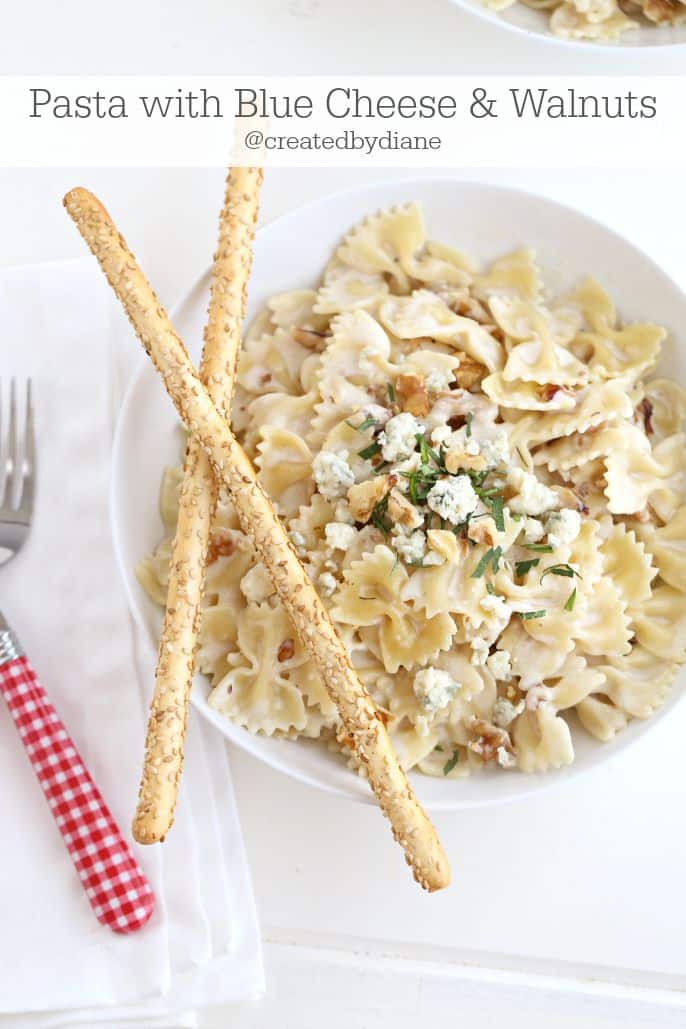 Pasta with Blue Cheese and Walnut Sauce
Pin this on Pinterest to save it for later!
Follow created by Diane on Pinterest to see more delicious recipes!
I love blue cheese.
I am surprised everyone doesn't love it as much as I do.
I have a friend who has mentioned she doesn't like it at all…guess what?!? She LOVED this dish! I thought maybe she'd take a bite or two,
no, she ate the whole bowl full.
That screams VOLUMES to me!
This dish is so perfect you can serve it for a dinner or dinner any night. That is what I call a perfect meal!
I just LOVE those crunch bread sticks….
when I was a kid they seemed to serve them at lots of restaurants.
Now a days I find them every once in a while, my kids got a BIG kick out of htem and the stories I told of my brother and I playing swords at the table with them.
Do you remember them?
As soon as I saw them in the store, I just HAD to have them. It's a good thing I didn't eat them all before this dish was done.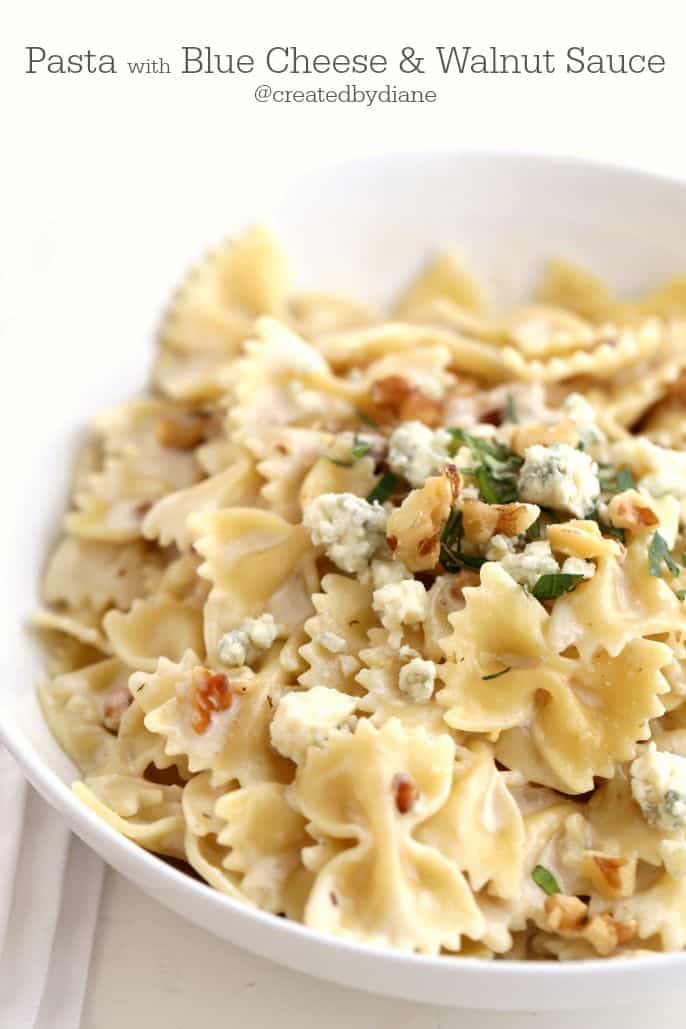 There is nothing better than a bowl of delicious pasta!
This one is FULL of flavor,
Heating the butter with garlic and walnuts really gets the FLAVORS going in this dish.
Then combine in Romano (or Parmesan) Cheese and Blue Cheese and well, nothing can go wrong with that combo!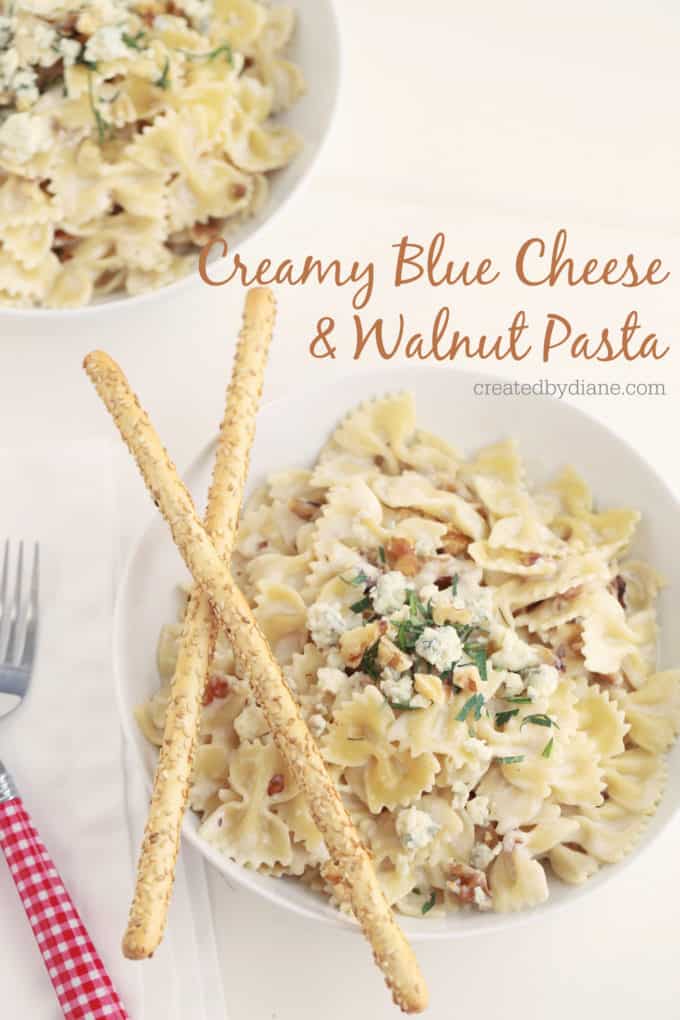 It's so great to have a simple dish be SO GOOD!
I love all the nooks and crannies of farfalle for this dish, but any pasta will work.
So get your water BOILING and let's get cooking!
Pasta with Blue Cheese and Walnut Sauce
Ingredients
2 tablespoons butter
2 clove garlic
1 cup chopped walnuts (save 2 tablespoons for garnish)
1 cup heavy cream
2 oz romano cheese
3 oz blue cheese (additional for garnish)
1 lb pasta
Instructions
Cook pasta according to directions.
In skillet on medium heat cook butter, garlic and walnuts until they are hot and the flavors release.(don't burn)
Add in heavy cream, Romano Cheese (can substitute parmesan cheese) and blue cheese, stir until creamy and melted.
Pour sauce over hot cooked pasta
Separate onto plates/bowls and top with walnuts and blue cheese
can garnish with parsley or basil also
Want more PASTA RECIPES? Take a look at these: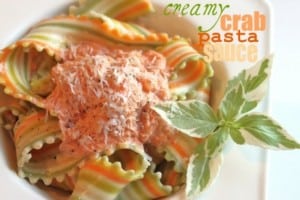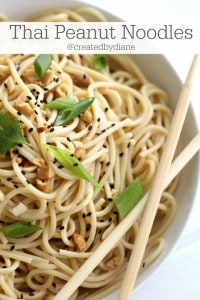 Oh and there are so many more. I have many more pasta recipes CLICK HERE!