Eating low carb can be challenging, but with some really great recipes you won't miss out on all the high carb comfort foods.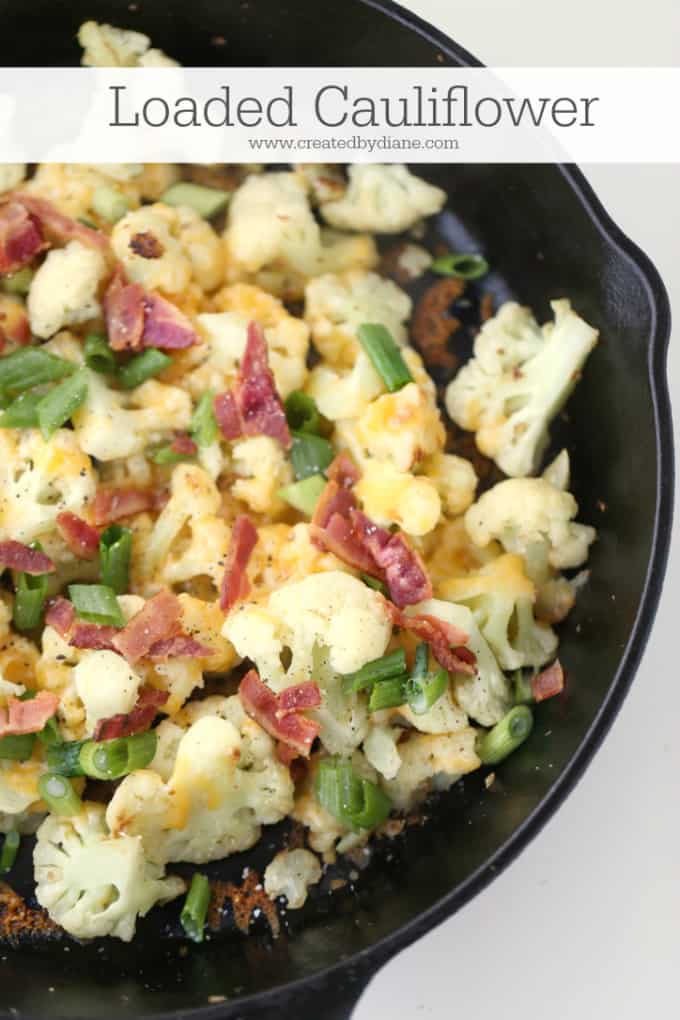 This recipe will have you thinking you're eating a stuffed baked potatoes topped with cheese,
onions,
and bacon,
an all-time favorite can be yours now in this low carb option.
Loaded potatoes are a very familiar memory for me, when I was young my mom and I would go shopping at a place that sold these HUGE potatoes they were so big they had them sent in (I forgot where from maybe Idaho) they must have weighed at least 1-1/2 pounds each  and they would top them with all sorts of things.
now if  you love potatoes try this
Potato Salad – I've read a lot about potatoes lately specifically in potato salad that once the potato is cooked and served cold it aids in weight loss, well truth be told, I've tried it a few times, and I found as long and I stayed within my target calories it did in fact help 🙂 I lost more weight the weeks I added potato salad to the menu. Now I would go and eat potato salad all the time, but it was great to enjoy the higher carb item on Easter and I'll keep that in mind for future holiday meals.
Roasted Holiday Potatoes – this is so pretty you must see it!
Easy Cheesy Baked Potato Casserole – an easy favorite that gets devoured!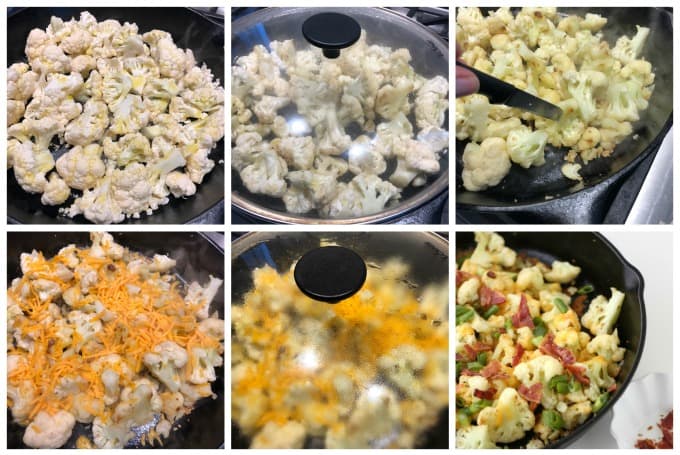 I would often get the cheddarella it was full of mozzarella and cheddar cheese,
(I made this in memory of that potato Broccoli Cheddarella Baked Ziti) my mom would get the potato with cheese with bacon and I loved that she would share with me.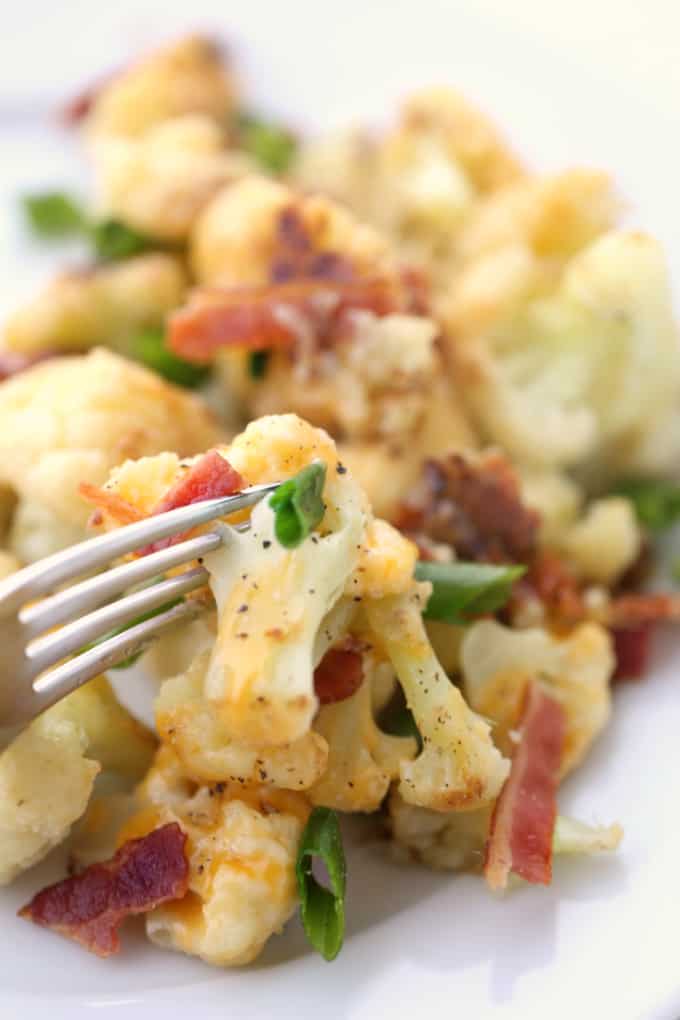 Twice Baked Potato skins were hugely popular in the 80's they were on every menu as I recall. This is like those but great if you're low carbing it!
The cauliflower is cooked first and if you're like me and cook in a cast iron skillet the cauliflower will get a little browned and that adds to the flavor as if it's the slightly charred potato skins.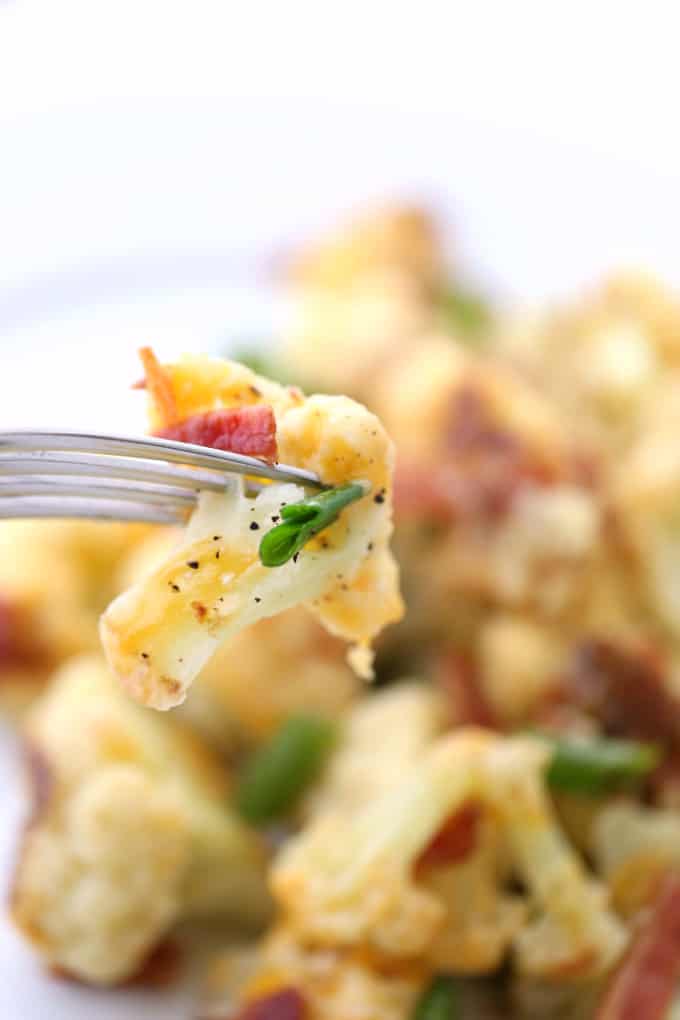 Grab a FORK!!!
And get ready to dig in.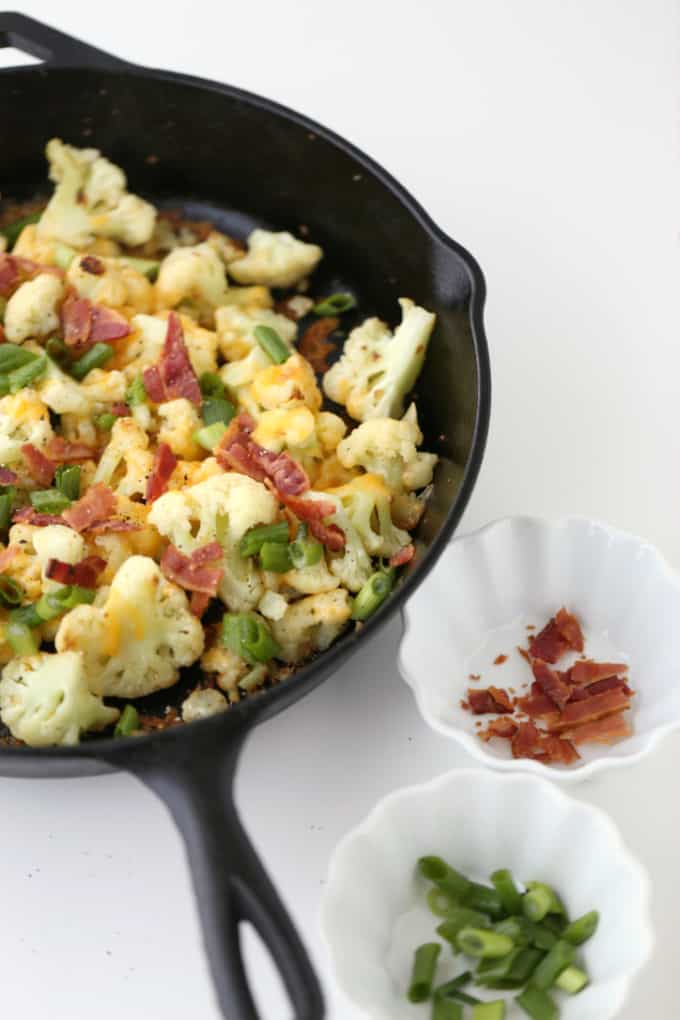 I ALWAYS have bacon.
I am a HUGE Bacon Lover and it wouldn't be uncommon for me to have many kinds on hand.
Typically I have at least one package of cooked bacon strips.
I could also have a bag of cooked crumbled bacon, and in there could even be some turkey bacon and thick cut bacon in the freezer.
You can never have too much bacon, right?!?
If you like bacon as much as me check out:
THIS is the skillet I use and love and I use it so much I have 3 of them and more in other sizes too, it's a kitchen must have.

Loaded Cauliflower
Ingredients
cauliflower florets
grated cheddar cheese
green onions
cooked bacon
Instructions
Heat a skillet add a teaspoon of olive oil, spread it around the bottom of the pan, I use a silicone brush.
Add the cauliflower, drizzle with a little more olive oil and turn the cauliflower over a few times over the next couple minutes.
Then add a couple teaspoons water and place a lid on the skillet and cook until tender when pierced with a knife (this only takes about 2 minutes) don't overcook the cauliflower you do not want it to be soft.
Add the cheese and cover with lid for 30 seconds.
Add the bacon and green onion.
Serve immediately.