There are many times when you want easy one-dish meals to serve and have leftovers or when you'd like to feed a crowd…
This list has you covered!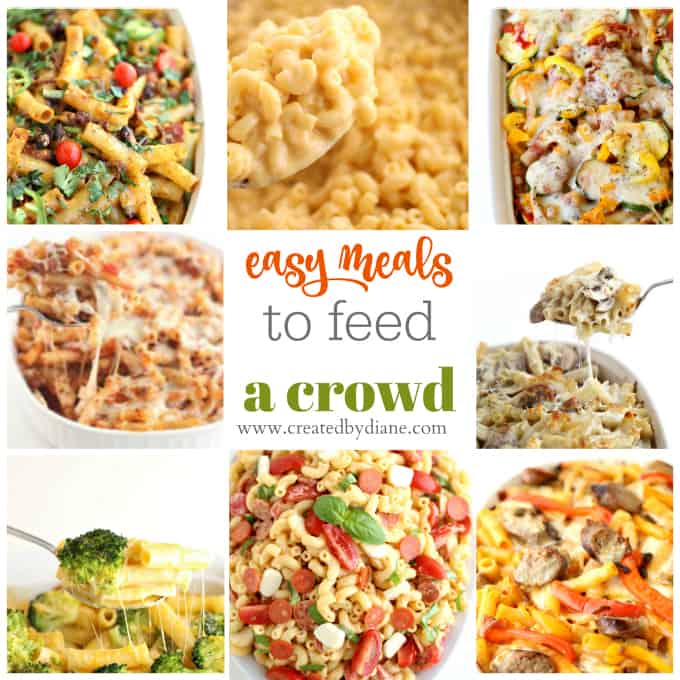 This post is STUFFED full of great flavorful recipes that can be multiplied to accommodate many servings.
Taco Baked Ziti – All the great flavors of tacos in a great dish for all to enjoy.
Creamy Mac and Cheese – There is never a bad time for this, really don't you agree!
Italian Zucchini Baked Ziti – the aroma of this baking in the oven will have you dreaming of it all the time. It's one of my favorite zucchini dishes ever.
…here is a low carb version Zucchini Italiano – reminds me of summers growing up with a plentiful garden.
Baked Ziti – A classic like this never goes out of style!
Mushroom Baked Ziti with Red Wine Sauce – The flavorful dish has a warm flavor for all to enjoy.
Broccoli Cheddarella Baked Ziti – A great flavorful dish, and perfect for vegetarian dinners.
Pepperoni Pizza Macaroni Salad – The tomato dressing on this is so yummy, you'll want to eat it off the spoon.
Sausage Pepper and Onion Baked Ziti – A pasta dish that will have you thinking of a summer stroll along the boardwalk.
*When feeding a crowd: I often use the disposable aluminum foil pans (rectangle "half-size" pans which are about 9″x13″) I don't have to worry about my dishes breaking in transport, or not getting my dishes back, at home it makes for easy clean up when having a large party. When transporting these I put two in a cardboard box, the type soda/water/ sports drinks cases come in. I've also found using a "workout-mat" prevents food from sliding around the back of the vehicle when transporting food items as well.
This post is long… don't miss the rest…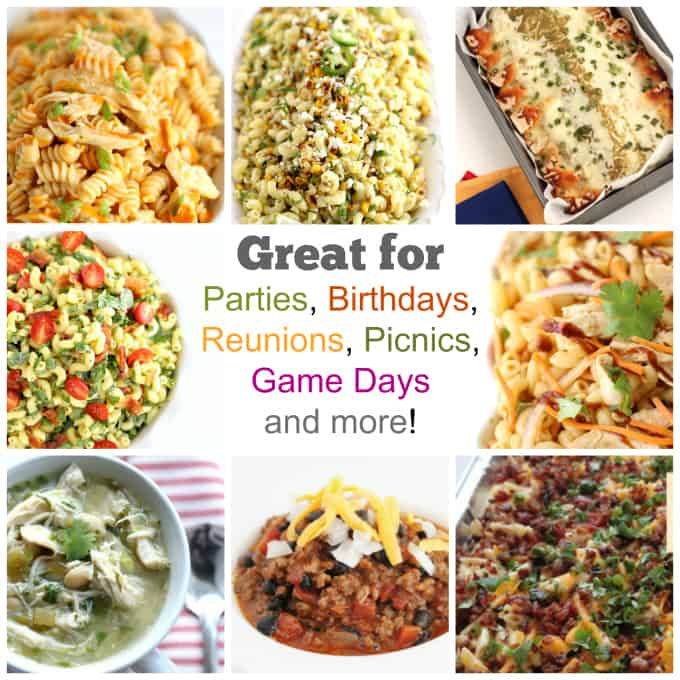 Creamy Buffalo Chicken Pasta– the creamy sauce on this is outstanding.
Mexican Corn (Elote) Macaroni Salad – The classic Elote flavors in a macaroni salad that is great on its own or served as a side dish.
Chicken Enchiladas in Green Sauce – I've made these countless times and they never disappoint.
BLT Macaroni Salad – A super fun twist on a classic BLT, the sauce is fantastic. I'm a sucker for a BLT.
BBQ Chicken Macaroni Salad – if you've ever had a bbq chicken pizza this just kicks it up a knotch… great for lunches on the go!
Green Chicken Chili – A really flavorful chicken chili that will have everyone wanting seconds.
Chili – This is my favorite Chili Recipe!
Pepper Jack Mac and Cheese – this is so full of flavor, pepper jack cheese, bacon, and jalapeno… YUMMY.

If you love cheese, try one of these super flavorful cheesy dips: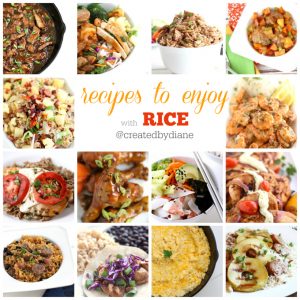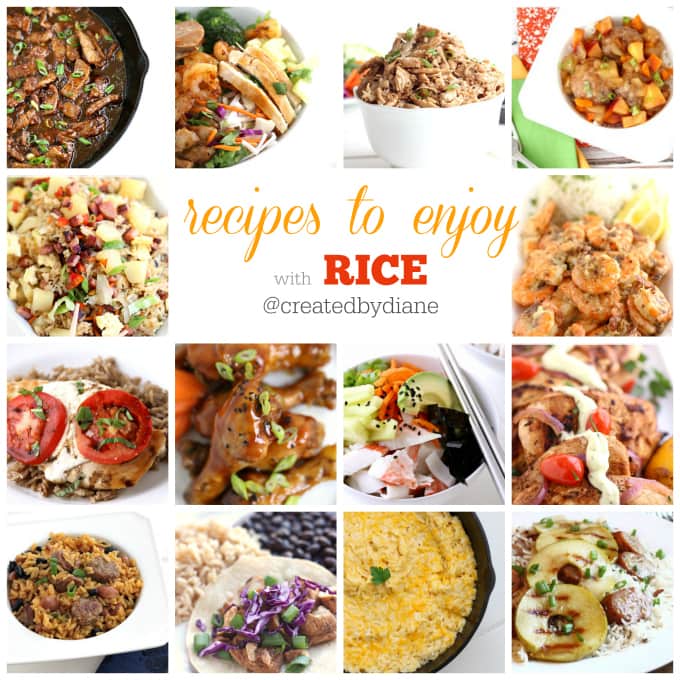 Now I'm aware many of these recipes are PASTA based, I'm a pasta lover… but that doesn't mean you're only options are pasta. Here are some great recipes for RICE DISHES.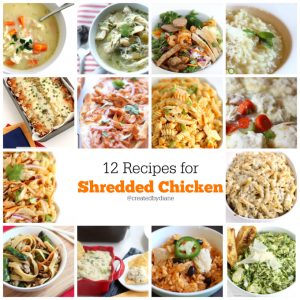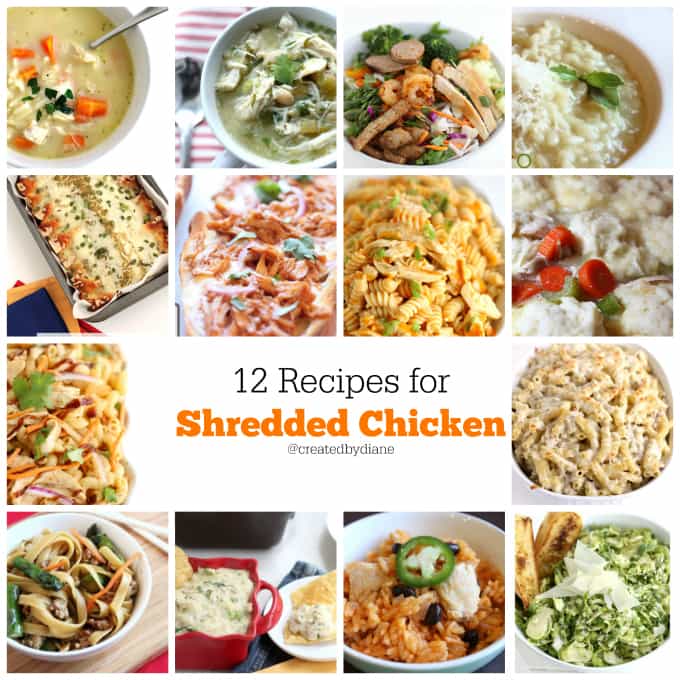 If you're looking for more CHICKEN RECIPES you'll find more here.

Another favorite for feeding a crowd is PIZZA: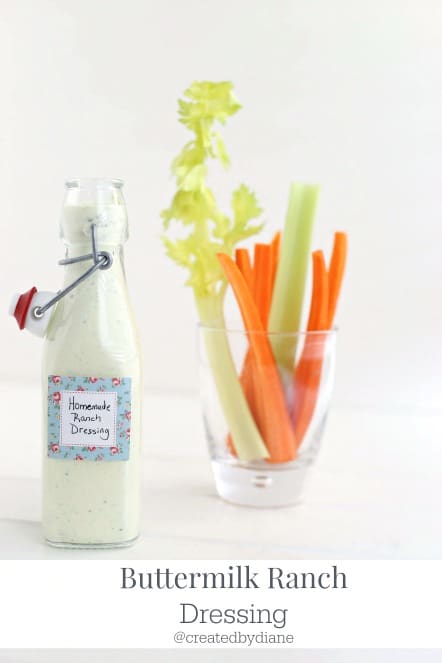 There really is nothing tastier for a salad or to dip veggies into than homemade Buttermilk Ranch Dressing, made with fresh herbs after tasting this you'll never buy it again!

Now for DESSERT: