This collection of recipes is perfect for the RICE lover… and perfect for the time you're looking for something new to serve with rice.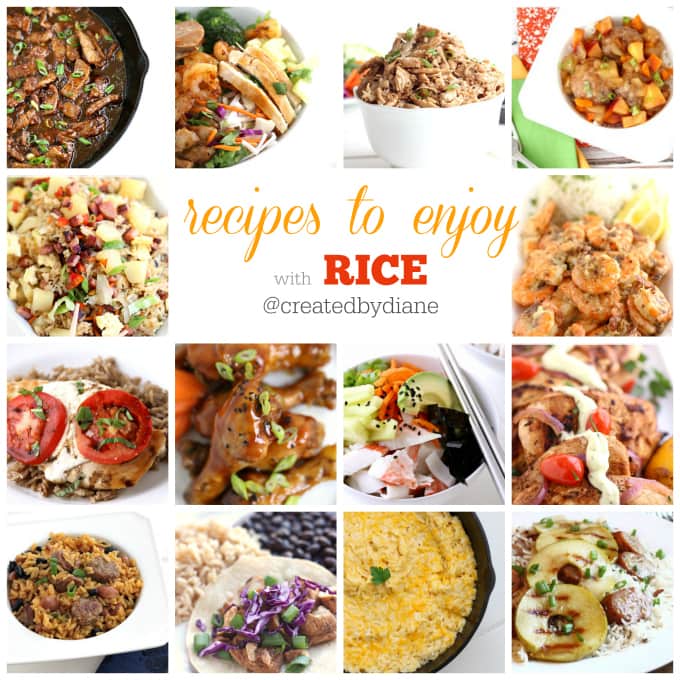 Each of these meals is EASY,
some will soon become your go-to meals like they are mine.
Some may become your favorite in the summer, some in the winter.
I will mention that the Luau Fried Rice has been at the TOP of my list of favorites for some time now, and well I think I'd make it every night if no one would complain, but variety is really the spice of life!
We all need many options to keep dinners unpredictable, unboring, flavorful, and downright delicious.
This collection of recipes is just that!
Foods you typically don't have on your go-to list, that I want you to try!
CLICK HERE to see how to make RICE 3 WAYS which will be perfect for these meals.
You could alternatively use rice noodles if you prefer, just when you thought you had all the rice options, that is one that is great to try out!
My post on how to cook rice 3 ways is really interesting, take a look at it, you may just find a NEW way to cook rice.

Mongolian Beef really delicious and simple flavors even you kids will request this one over and over.
Vermicelli Bowl no matter what your protein choice is or all of them, the sauce on this dish is a true favorite.
Asian Chicken oh my goodness this chicken is fantastic!
Pineapple and Peach Meatballs a really fresh tasting dish that has one yummy sauce.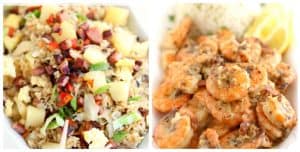 Luau Fried Rice…. THIS is Oh My God Delicious!
Hawaiian Style Shrimp another all time favorite reminds me of Hawaii!

Chicken Caprese the fresh flavors of this dish will have you thinking about it in the morning it's so good
Sweet and Spicy Drumsticks Break out your slow cooker, these will practically fall off the bone
California Roll Bowl for all the Sushi and non-sushi lovers out there here is a meal you can make easily without any sushi rolling skills.
Buttermilk Ranch Chicken homemade buttermilk ranch…. need I say more.

Sausage rice and beans I've been making this for over 20 years, everyone loves it!
Pollo Asada perfect on Taco Tuesday or any day really!
Chicken in Wine Sauce with Cheesy Rice this screams comfort.
Apple Sausage and Rice grilled fruit and sausage is a winning combo.