This collection of recipes is perfect for the RICE lover… and perfect for the time you're looking for something new to serve with rice. s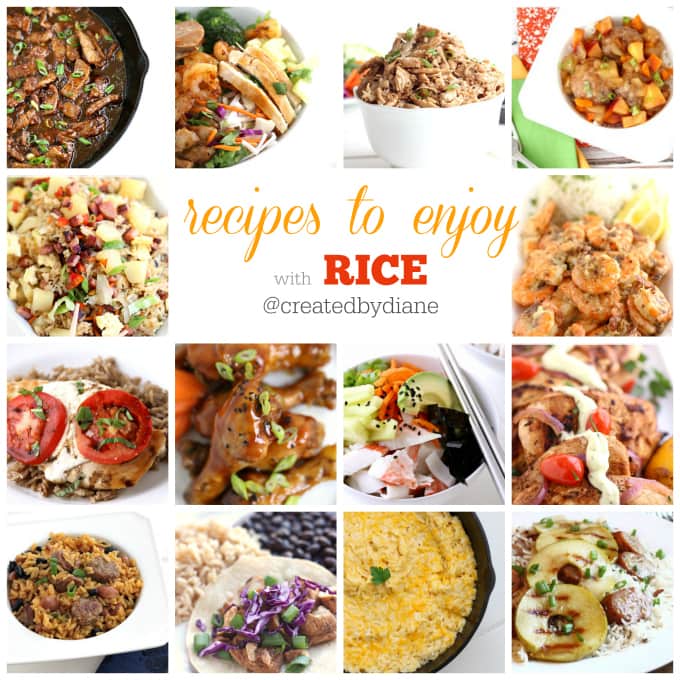 Each of these meals is EASY,
some will soon become your go-to meals like they are mine.
Some may become your favorite in the summer, some in the winter.
I will mention that the Luau Fried Rice has been at the TOP of my list of favorites for some time now, and well I think I'd make it every night if no one would complain, but variety is really the spice of life!
We all need many options to keep dinners unpredictable, unboring, flavorful, and downright delicious.
This collection of recipes is just that!
Foods you typically don't have on your go-to list, that I want you to try!
CLICK HERE to see how to make RICE 3 WAYS which will be perfect for these meals.
You could alternatively use rice noodles if you prefer, just when you thought you had all the rice options, that is one that is great to try out!
My post on how to cook rice 3 ways is really interesting, take a look at it, you may just find a NEW way to cook rice.