This is one dish you will make again and again. This is a perfect accompaniment to any dinner or great as a meatless main dish.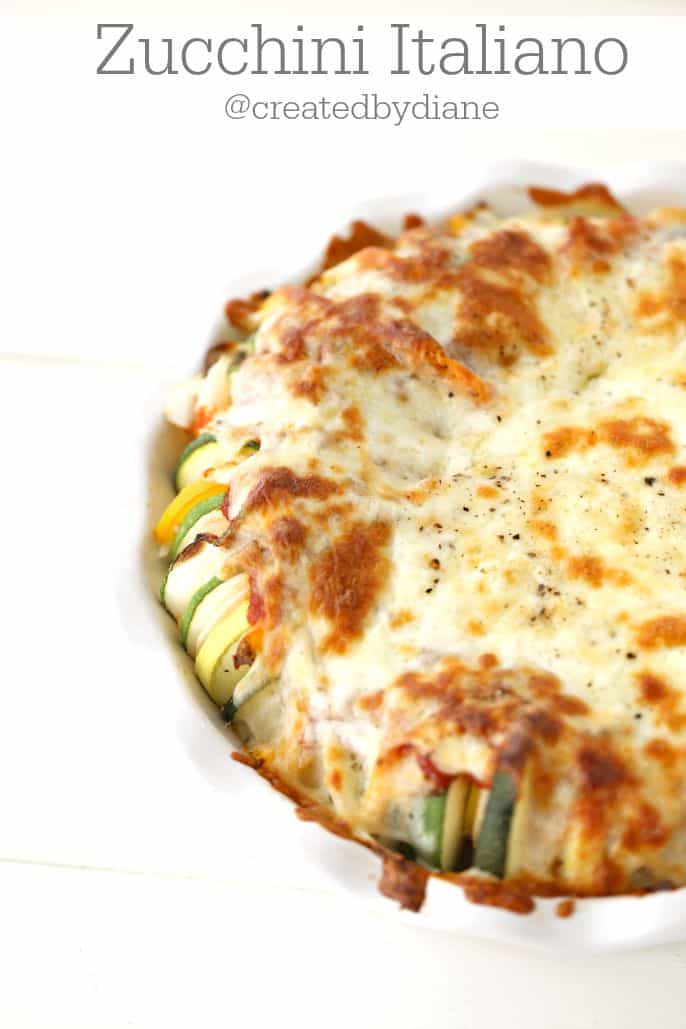 Zucchini Italiano
Pin this on Pinterest to save it for later!
Follow created by Diane on Pinterest to see more delicious recipes!
I can tell you one thing…. and it's pretty HUGE!
This dish isn't only delicious because I said so,
the non-zucchini lover ate 3 helpings!!!
That is bigger than big, don't you think.
But really there is so much deliciousness going on in this, how could anyone NOT love it!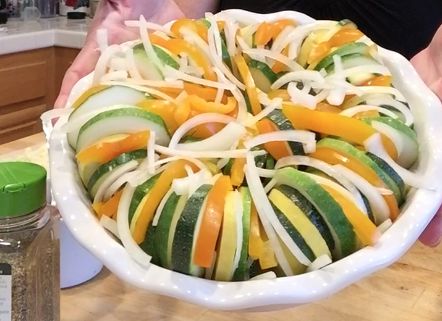 We planted a zucchini plant this year. I was hoping for TONS of zucchini. Sadly there was only ONE full-size zucchini, lots of little 3 inch babies, but they never grew larger.  But the best thing about that ONE zucchini that did grow, well don't you know it got put into this DELICIOUS dish!
I grew up eating this dish. My mom used to make it all summer long.
The crackers soak up some of the  moisture from the vegetables as they cook and some sauce. That way there isn't a ton of  liquid in the bottom of the dish after baking.
My daugter said it's as delicious as pizza, now I think that is one RAVE review!
TAKE a LOOK at the VIDEO I made

Zucchini Italiano
Ingredients
8 saltine crackers
2 medium zucchini sliced
2 medium yellow squash sliced
1/2 medium onion thinly sliced
1 orange bell pepper sliced thin, then cut in half
8 oz grated mozzarella cheese
1 cup marinara sauce-homemade (I prefer Barilla Marinara sauce if using a purchased sauce)
dry oregano
garlic powder
salt and pepper
Instructions
In a round 9-inch pie dish (2 1/2 inches high)
alternate the slices of zucchini, squash, onion and pepper and stack them on end circling around the outer edge of the pie plate and finishing in the center.
Lay any remaining ingredients on top.
Top with 1 cup marinara sauce.
oregano and garlic powder.
Add on mozzarella cheese.
Shake on some salt and pepper.
Bake 350 degrees 30 minutes, then broil cheese for 2 min on high until lightly brown cheese
Slicing all the ingredients before starting is key. It makes it easy to arrange them in the dish, then top it off with sauce and cheese and some seasonings and pop it in the oven.
Out comes this DELICIOUS dish with bubbly cheese!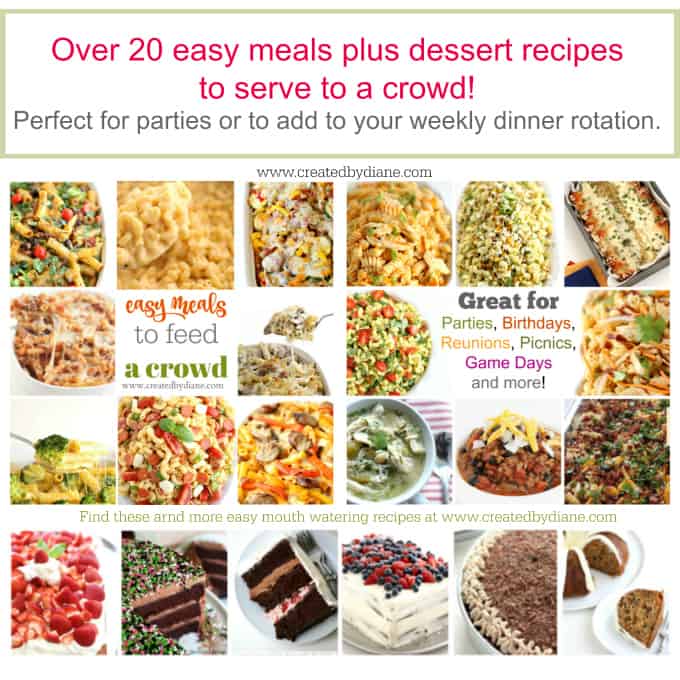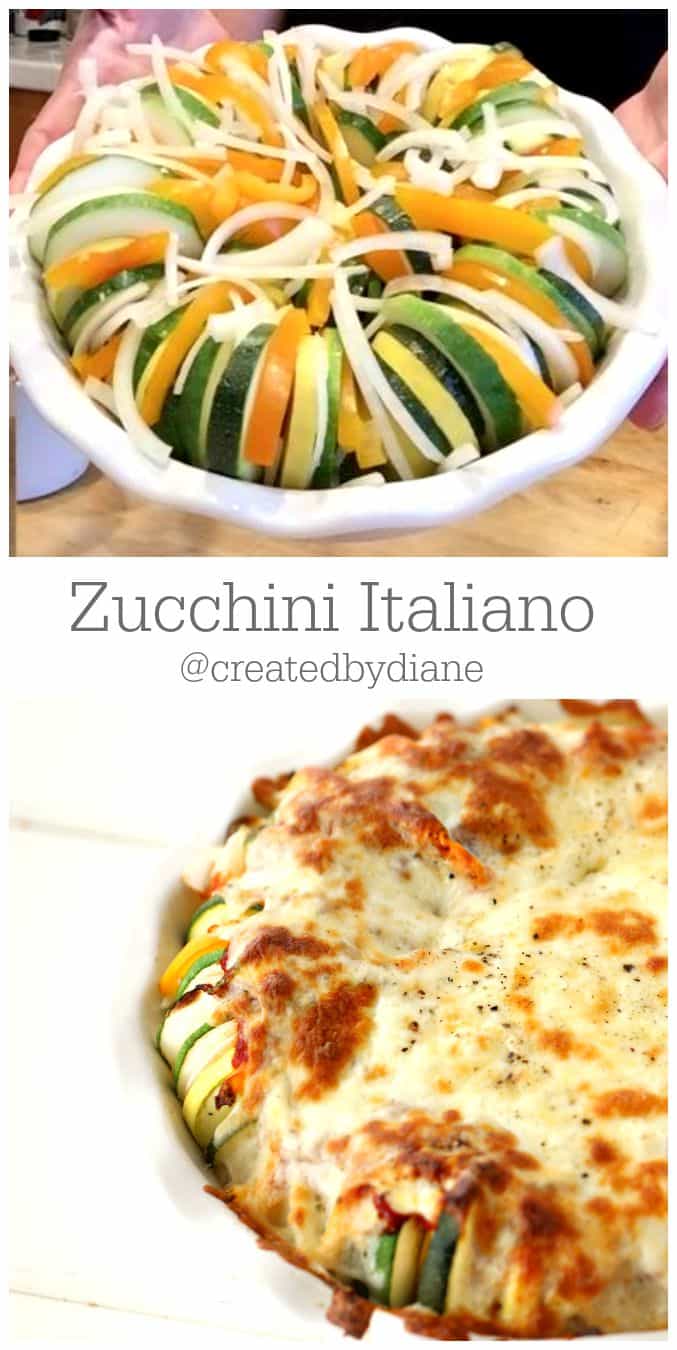 Enjoy!