Winner, winner chicken dinner!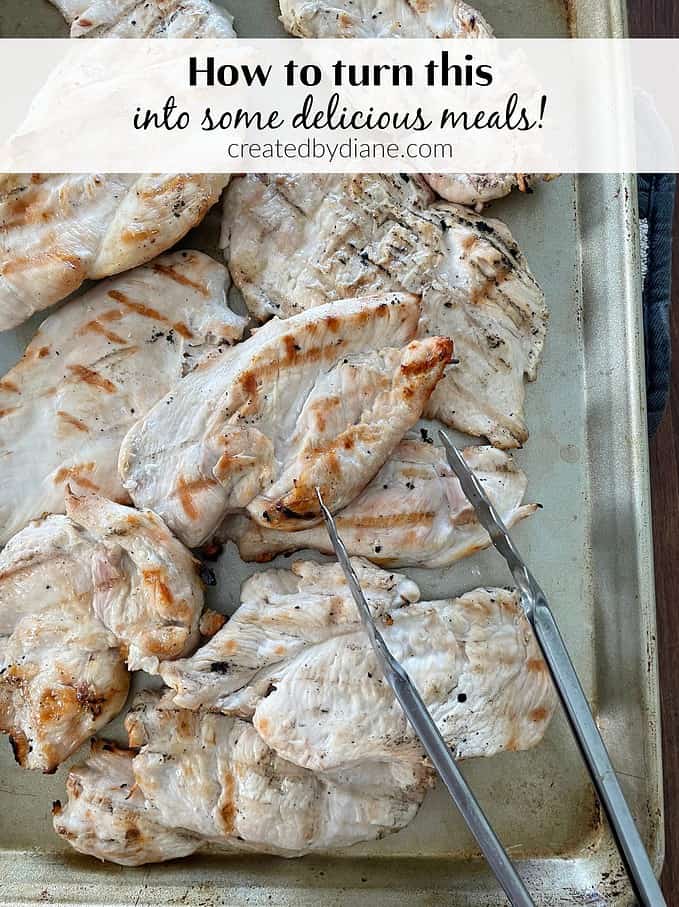 AND MY KITCHEN REMODEL is included in this post…
These chicken recipes will have you looking like a winner day after day, week after week…. you get the point.
Are you like me and always looking for a quick and simple chicken dinner idea? I am, we eat a ton of chicken and creating new recipes to enjoy chicken in is what I'm all about!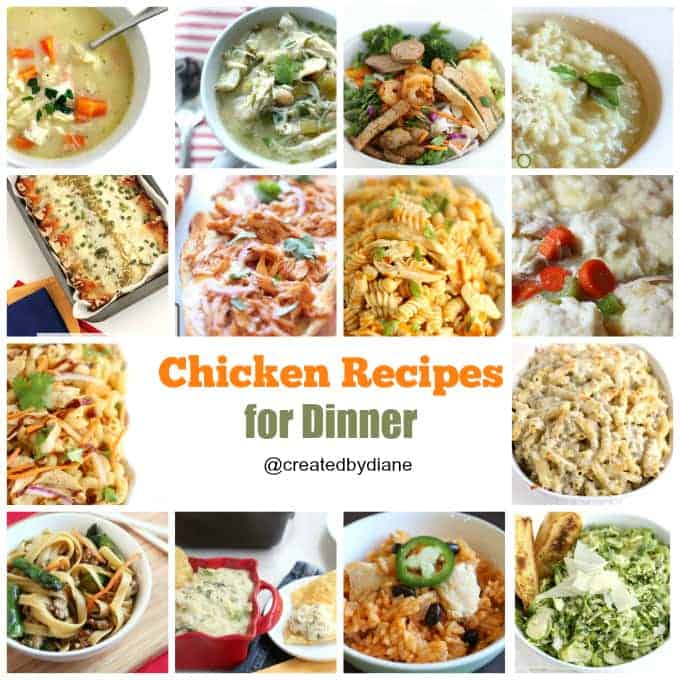 Having cooked chicken on hand is KEY to quick meals in my house.
I often cook 6 pounds of boneless skinless chicken breasts each week, so within minutes each day, I can make lunch or dinner easily.
This is one list of recipes you should print out and have at the ready anytime you don't have a well laid out plan for meals or simply just because these have become your new favorites and some make it into your weekly rotation.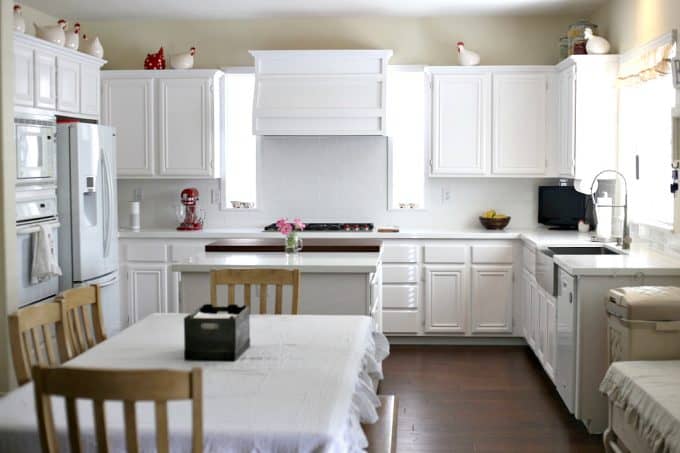 We are REMODELING our kitchen and the floors in our home, KEEP SCROLLING to see photos.
Doesn't everyone like seeing remodels, oh the possibilities…
We've been talking about doing some of these for YEARS and some were decided actually a few days before they were done. I'm really decisive, I know if I love it right away 98% percent of the time, there are some exceptions. Currently backsplash tile is one of them, shiny, matte…. the matte tile is not really WHITE, and I thought it would be, so I need to find a new place to find it, because it's off white and I really wanted white, if I can't locate it soon, we'll go with the shiny white, which is easier to clean anyway!
If you want to see photos, they are after the links to the recipes >>>
With the variety of dishes here you'll have everyone guessing what will be served next.
From soup to salad….
and pasta to pizza.
If you want tips on preparing chicken: take a look at
Take a look at How I Cook Chicken For the Week at ONCE on a pan on the stove.
You could put the chicken in a pressure cooker and Cook Chicken in 22 minutes for the week.
You could lay the chicken out on a baking sheet covered with foil and bake it at 350 degrees for 35 minutes or until done.
You can also buy rotisserie chicken and use that.
So many options!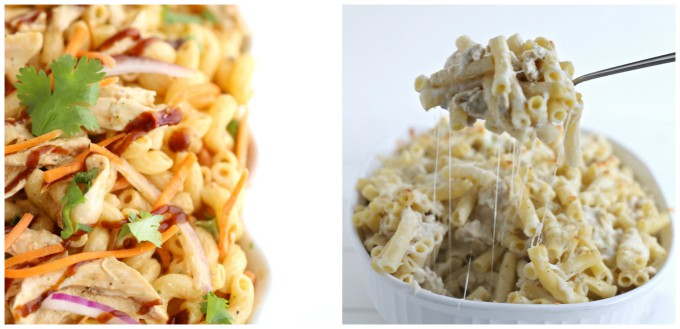 You can easily make these Turkey and stuffing waffles with chicken. Slather on some cranberry sauce and you have a whole holiday meal in every bite, well… sorta!
I compiled this list months ago…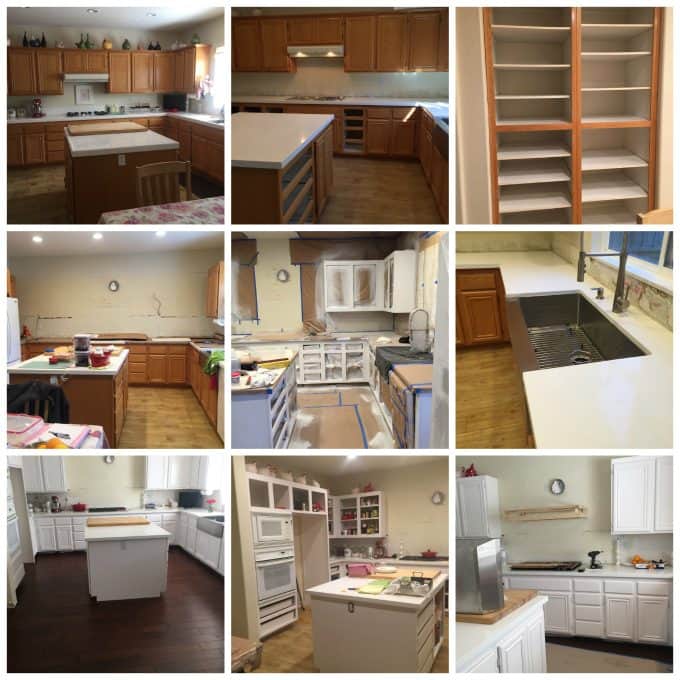 I've been using them a lot, our kitchen is under a remodel and I've been altering them as needed to either cook them in a slow cooker or on a single burner.
I have a Nu Wave Induction burner that has been irreplaceable with all the construction and well… timing. The days fly by so I try to be sure I have planned something ahead of time so we can eat real food for each meal instead of take-out! We're doing the majority of the work ourselves and WOW have we been hungry!
We removed a couple upper cabinets in the kitchen to open up space and to be able to accommodate a new wood hood we will be building. We had new countertops installed (Solid Stone – white) and with that, we installed a new sink (stainless steel farm style sink bought online at Costco), and faucet (bought at Lowes).
We painted our kitchen cabinets white… what a huge difference the whole kitchen looks like after brightening it all up. We used Home Depot Brand Semi-Gloss Enamel Alkyd Interior/Exterior Paint, which we found by reading numerous articles about diy painting cabinets. We sprayed on and the fine sprayer did an amazing smooth job. After prepping the cabinets really well using mineral spirits and lightly sanding. Taping off the kitchen and removing all items was key as the "spray" does get everywhere, so proper prep is important.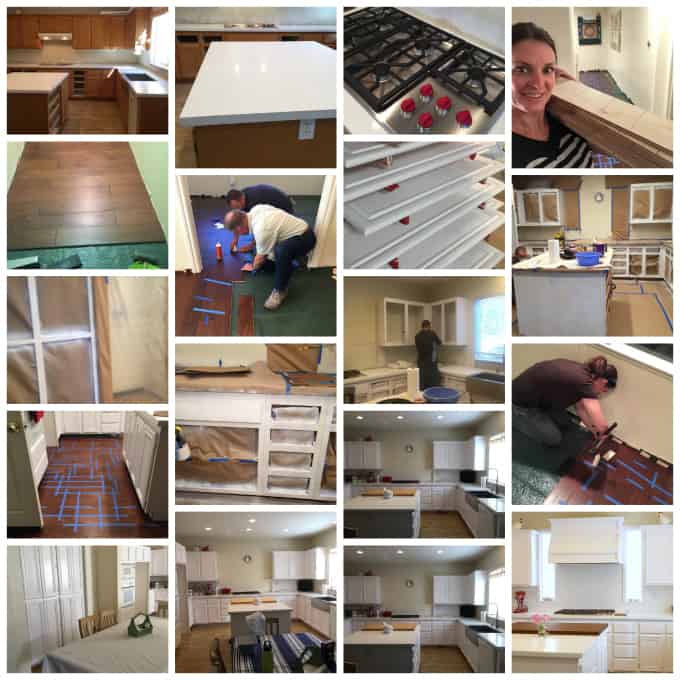 We then moved onto the flooring (Walnut Engineered we glued down, who knew I'd like installing wood floors, I was able to finish up the kitchen myself along with the bathroom and large closet after my husband and father and I all worked on the rest of the house, office, entryway family room dinette and a front room as well, new baseboard molding nice and high looks so much better too and door frame molding on all interior doors.
The kitchen is light and bright and even with the lights off the new windows near the cooktop allow this much light in at 6pm in the spring… natural light is so important in a room. Helps when taking food photos and in summer it's super bright even later.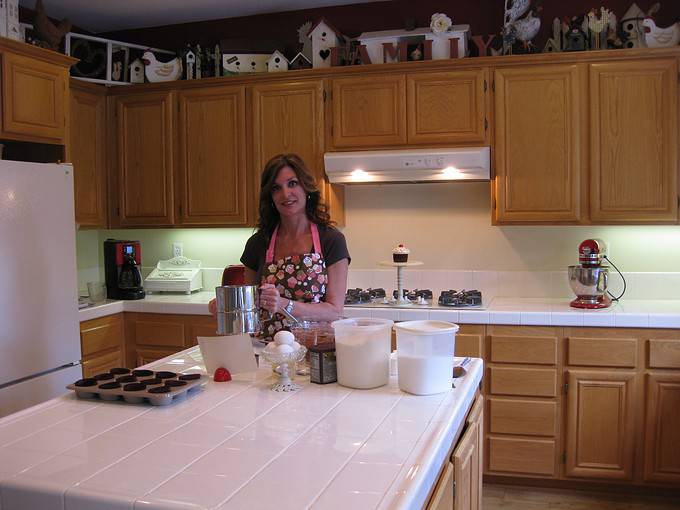 This is what the kitchen looked like when I first started blogging… it had just one window and even at noon time this was the light that the kitchen would get, and there were some under-cabinet lights on. Having the color of the wood changed to white made the light bounce and make a huge difference.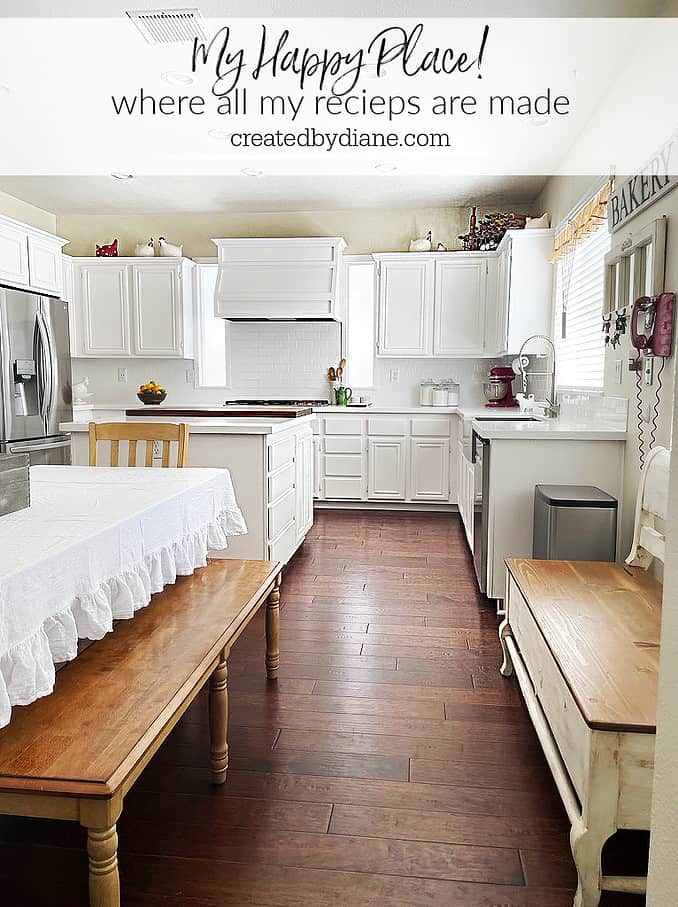 It was a lot of work, and we would do it again, so much goes into the prep and planning and things often take longer than expected especially when it's your first time doing that particular project, we had hoped to have it all done in four weeks, it took at least two weeks longer and then we finished up items when we had the time or the weather permitted (not over 100 degrees)
One of the best things did happen
because we waited and were patient finishing up things…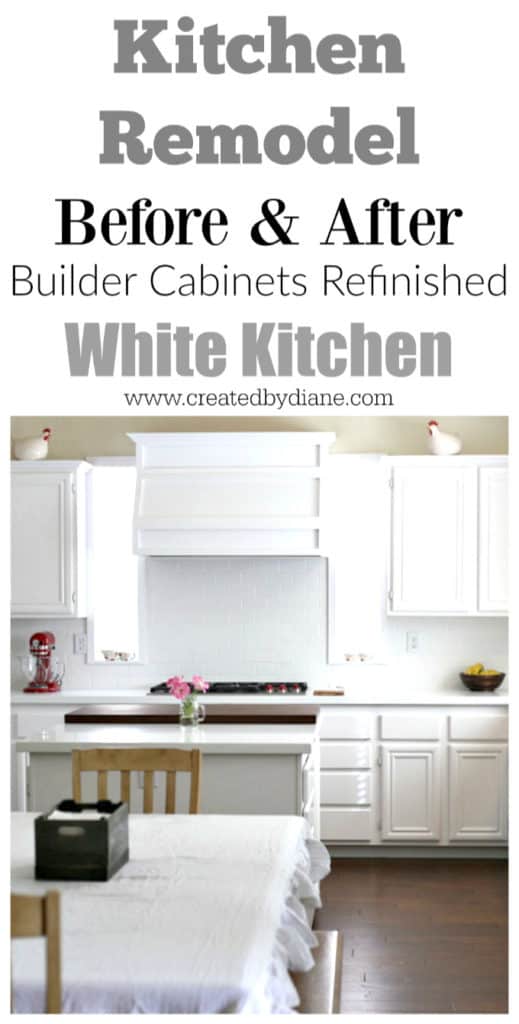 We had talked for a while about adding windows in the kitchen, but really thought it was more on the dream list…
we ended up hiring someone to install the windows, my husband finished the job and did the window frames and we are so happy we didn't rush to finish the kitchen without adding the windows, they really give the entire kitchen a custom feel and more light!
We then tiled the backsplash in classic subway tile with white grout, we bought the tile from Arizona Tile and the tiles were really nice, better than the home stores that had chips and such in them.
We added new switchplates and that was pretty much it!

The kitchen has been complete for over a year now, and the cabinet paint is holding up REALLY well, it looks great and we decided to add a couple of thin windows by the cooktop. It really lets in some great light. My husband build a custom hood from a photo I showed him, and the floors are walnut-engineered wood. All in all, I'm so happy the remodel is done, I wished we did it years ago.
I couldn't be happier, but it is a lot of work, so if you're going to tackle a big project like this yourself, be prepared that it most likely will take a lot longer than expected to get everything completed.
Things come up and you have to make adjustments, but all hard work pays off!
still haven't seen enough recipes …
SIGN UP FOR MY EMAILS TO GET MY LATEST RECIPES!