Winner, winner chicken dinner!
(AND A KITCHEN REMODEL)
These chicken recipes will have you looking like a winner day after day, week after week…. you get the point.
Are you like me and always looking for a quick and simple chicken dinner idea? I am, we eat a ton of chicken and creating new recipes to enjoy chicken in is what I'm all about!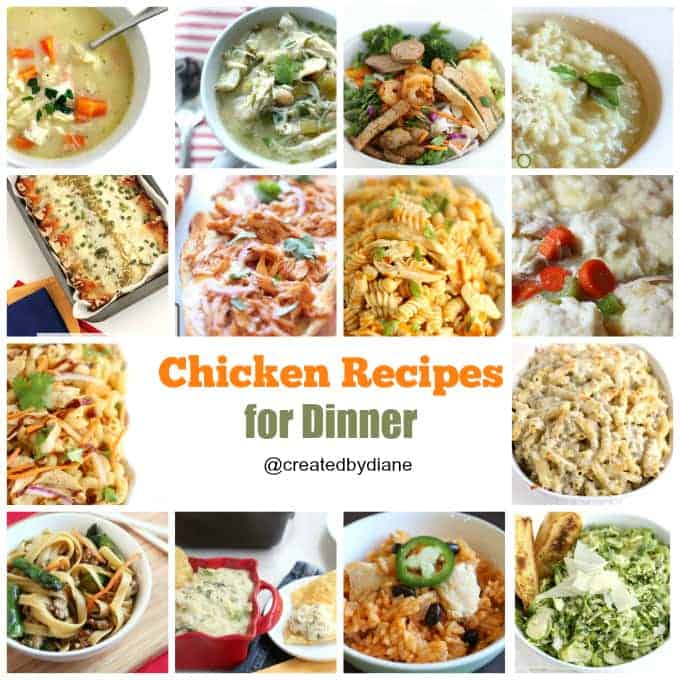 Having cooked chicken on hand is KEY to quick meals in my house.
I often cook 6 pounds of boneless skinless chicken breasts each week, so within minutes each day, I can make lunch or dinner easily.
This is one list of recipes you should print out and have at the ready anytime you don't have a well laid out plan for meals or simply just because these have become your new favorites and some make it into your weekly rotation.
We are REMODELING our kitchen and the floors in our home, KEEP SCROLLING to see photos.
Doesn't everyone like seeing remodels, oh the possibilities…
We've been talking about doing some of these for YEARS and some were decided actually a few days before they were done. I'm really decisive, I know if I love it right away  98% percent of the time, there are some exceptions. Currently backsplash tile is one of them, shiny, matte…. the matte tile is not really WHITE, and I thought it would be, so I need to find a new place to find it, because it's off white and I really wanted white, if I can't locate it soon, we'll go with the shiny white, which is easier to clean anyway!
If you want to see photos, they are after the links to the recipes >>>
With the variety of dishes here you'll have everyone guessing what will be served next.
From soup to salad….
and pasta to pizza.
If you want tips on preparing chicken: take a look at
Take a look at How I Cook Chicken For the Week at ONCE on a pan on the stove.
You could put the chicken in a pressure cooker and Cook Chicken in 22 minutes for the week.
You could lay the chicken out on a baking sheet covered with foil and bake it at 350 degrees for 35 minutes or until done.
You can also buy rotisserie chicken and use that.
So many options!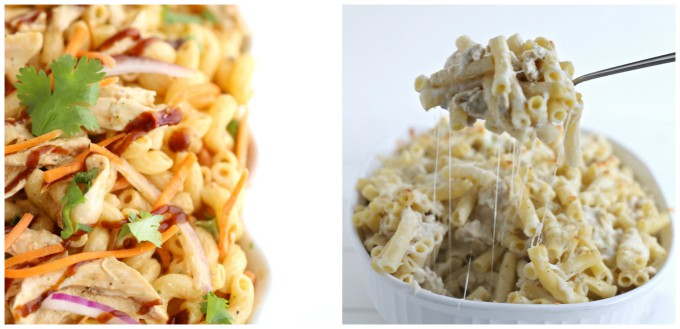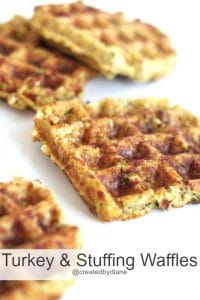 You can easily make these turkey and stuffing waffles with chicken. Slather on some cranberry sauce and you have a whole holiday meal in ever bite, well… sorta!
I compiled this list months ago…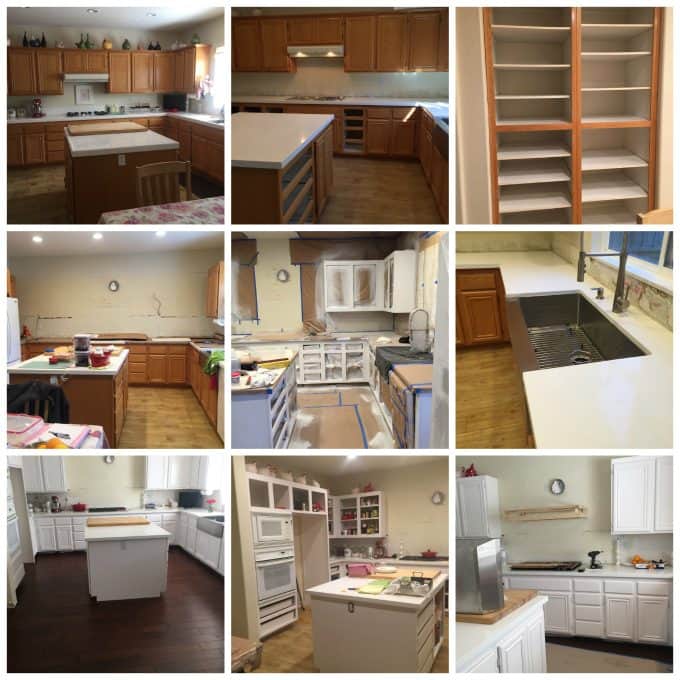 I've been using them a lot, our kitchen is under a remodel and I've been altering them as needed to either cook them in a slow cooker or on a single burner. I have a Nu Wave Induction burner that has been irreplaceable with all the construction and well… timing. The days fly by so I try to be sure I have planned something ahead of time so we can eat real food for each meal instead of take-out! We're doing the majority of the work ourselves and WOW have we been hungry!
We removed a couple upper cabinets in the kitchen to open up space and to be able to accommodate a new wood hood we will be building. We had new countertops installed and with that, we installed a new cooktop, sink, and faucet. We painted our kitchen cabinets white… what a huge difference the whole kitchen looks like after brightening it all up. We then moved onto the flooring and new baseboard molding and door frame molding. It's looking great below is a before and after.

The kitchen has been complete for over a year now, and the cabinet paint is holding up REALLY well, it looks great and we decided to add a couple thin windows by the cooktop. It really lets in some great light. My husband build a custom hood from a photo I showed him, and the floors are walnut engineered wood. All in all, I'm so happy the remodel is done, I wished we did it years ago.
I couldn't be happier, but it is a lot of work, so if you're going to tackle a big project like this yourself, be prepared that it most likely will take a lot longer than expected to get everything completed.
Things come up and you have to make adjustments, but all hard work pays off!
still haven't seen enough recipes …
click on the photo below for MORE!!!