Mushrooms and wine and cheese …oh my!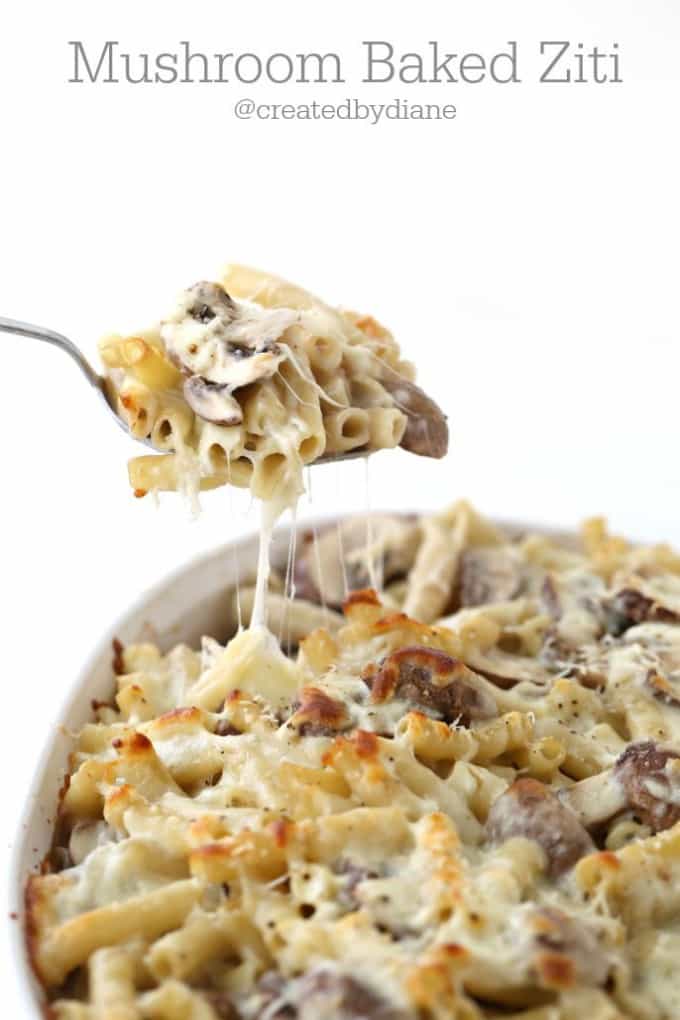 Mushroom Baked Ziti
Pin this on Pinterest to save it for later!
Follow created by Diane on Pinterest to see more delicious recipes!
This is one DELICIOUS dinner,
the flavor of the sauce is spectacular.
It's already been requested that I make it again!
What could be more delicious that pasta, cheese and wine all rolled together with mushrooms?
It's a meatless meal.
AND…. this meal is ready in about 30 minutes.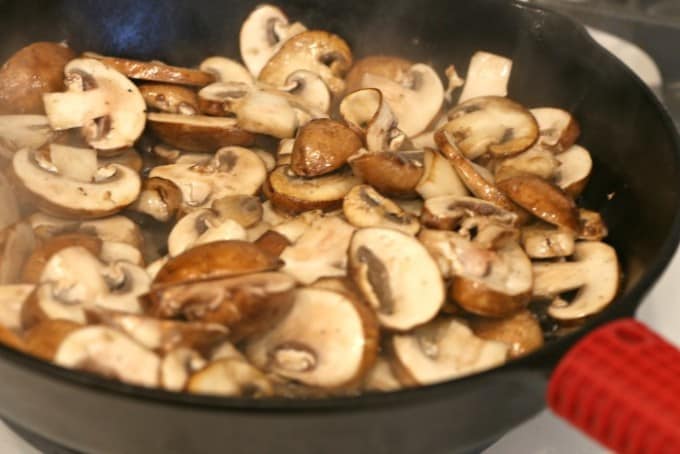 Saute mushrooms
then pour the wine, milk, seasoning over the mushrooms.
Oh, the smell is really something amazing…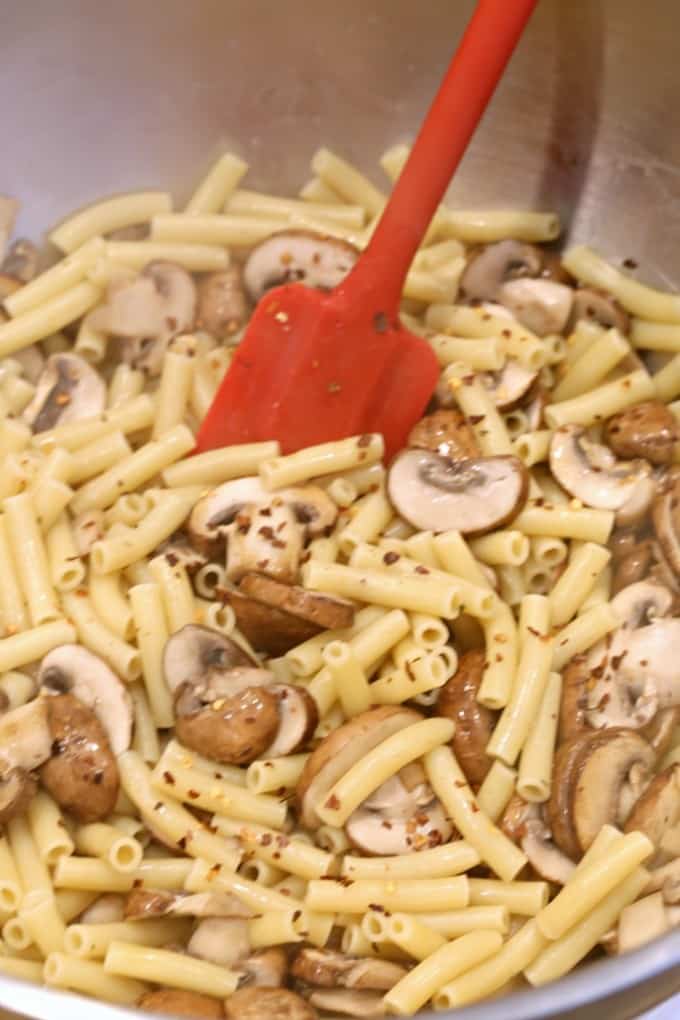 I am a huge fan of crushed red pepper, it gives dishes like this a great flavor without making them overly spicy.
I'm also happy my kids like it just as much as I do!
stir the mushroom mixture over the pasta,
ziti noodles are thicker that other tubed pasta and they hold up really well when cooking and then baking them.
They are one of my favorites!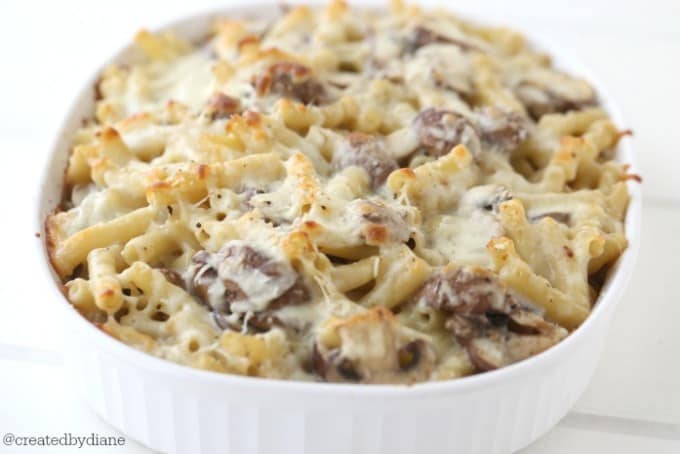 then layer the mixture in a casserole dish with cheese and bake it until the cheese is all melted!
When this dish comes out of the oven and the aroma has run through the whole house, everyone will be ready to eat.
And they'll want seconds!
It's easy to want another serving when it's all hot and the cheese is stringy and the sauce, it bakes into the pasta so deliciously and the romano cheese gets all crispy and golden on top.
Each part of this dish is just wonderful.
Mushroom Baked Ziti
Ingredients
1 lb ziti noodles
24 oz mushrooms (sliced thick ) I used mini portabellas
1 cup red wine
1 cup milk
2 teaspoons chicken bouillon
1 T cornstarch
1/4 teaspoon garlic powder
pinch crushed red pepper
2 cups grated mozzarella cheese
1/4 cup grated romano cheese (or Parmesan)
salt and pepper
Instructions
Preheat oven to 350°
Cook ziti noodles according to package (do not overcook, remember you will be baking them. Undercooking a minute is better)
Place mushrooms in a hot skillet, saute for 2 minutes.
Mix wine with milk along with chicken bouillon, cornstarch, garlic.
Pour sauce over mushrooms and heat for a minute.
Pour sauce and mushrooms over pasta,
add crushed red pepper
Layer the pasta mixture with mozzarella cheese in a casserole dish (13x9 or 10x11 or 2 quart or 2.5) in two layers.
Then add the romano cheese on top, salt and pepper gently over the top/
Bake at 350° for 20 minutes or until cheese is completely melted.
Take a look at this list of more great PASTA recipes.