I love Christmas!
I love all holidays actually, but the stress and hecticness is the part I dislike the most…
are you with me?!?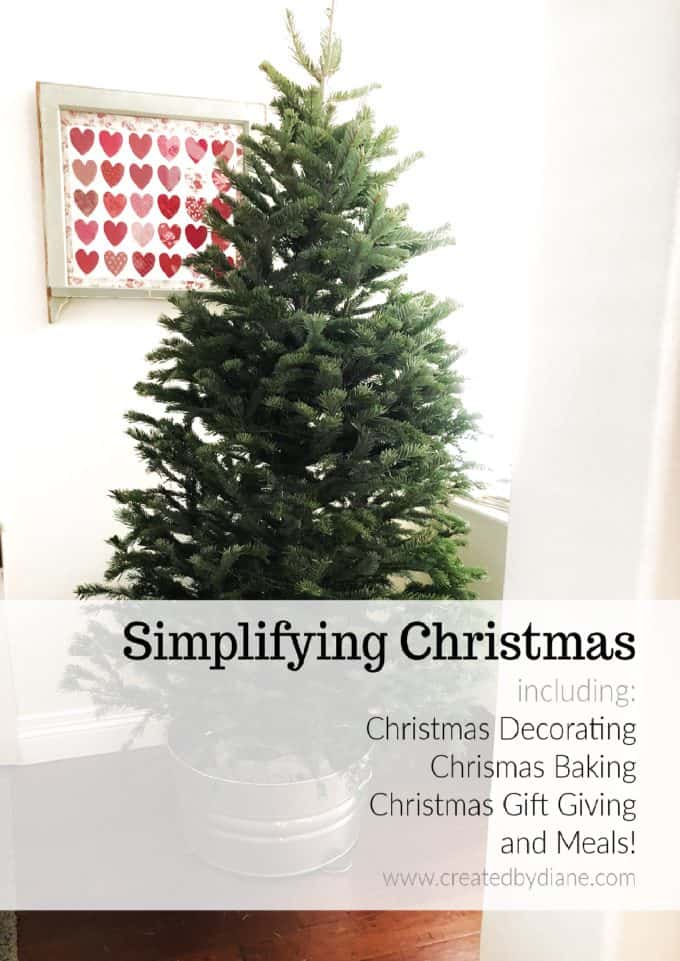 I set out to simply Christmas!
I've decided that I will no longer do things I don't want to do. I asked everyone in my family what they love about Christmas in particular.
Not one person said things I thought they might, but it really came as no surprise in the end. Maybe they were looking for a more simple Christmas too. Truth be told I love them, but they don't have much to do when it comes right down to it.
The prep, the meals, the gift-selecting, wrapping, baking (well they help eat that!)
I make lists and get stressed and try to make everything "perfect" but in my world perfect is really not what everyone else's perfect maybe. I like to try to select a gift for everyone they'd love and use often.
I cannot tell you how many years I've put up, decorated and then taken down the Christmas tree and decorations with everyone saying they liked it, but no one making the time to help, or even when they had the time, they had no interest in doing it, they all prefer to just stand back and admire it. As if it magically all gets set up and cleaned up without them lifting a finger.
Granted I love a simple Christmas anyway. A smaller thin tree with lots of decorations and homemade fabric ornaments are my favorite, but this year, I took the bull by the horns,
got a real tree and did not decorate it!
You heard me right, I'm bringing the simple back to my life in a big way.
I just love it! And so does everyone else.
I didn't miss all the extra work and in 10 minutes the stocking were packed away for next year, the tree is almost at the curb and I'm just enjoying things getting back to normal.
I've been simplifying my home for a could years now, it does take time after all the years of keeping so much "stuff" and now that my kids are older the time was right to go through everything single thing and make a decision about what I keep,
what I choose to store
what I love
what I don't
all come into play!
Did I just say play, well for me I just love playing games…
GAMES: I try to get a few games together when we'll all be together for the holidays. This year we tried some new games some years we do puzzles, play charades, board games, cards. Do you have a favorite game you play, be sure to let me know! I'm always on the lookout for one everyone will love.
I set up 10 games to play this Christmas and it was so much fun. I'll have to post those games so you have them for next year.
GIFTS:
I like the gift of an experience rather than something to get something, I'd prefer to give a gift card to a favorite restaurant, or bowling, skating, mini golf, arcade, walking tour of a city, boat ride. Something to DO together. Again the time factor is key. Spend time with those you love, not just at this time of year, but all year long.
I recently saw someone post about a grandmom that gave her grandkids 12 envelopes with an adventure for each month, so they could do things with their parents, grandparents, or extended family and take a photo of the day and then save them all and reflect about the years' activities the following Christmas. Great idea!
Movies, scavenger hunts, check out nearby cities for outings, a day at the beach, have a pizza delivered and eat as a family it never matters what the activity is as long as you are doing it together if you don't normally do that. Go for a walk after dinner, check out a nearby park, bring a ball or toy and have fun.
GIFT WRAP:
This year I wrapped the gifts I did purchase in Holiday Themed Mailer Bags and THESE in multi sizes. I use them all year long with different decorations on them, like pineapples. I love pineapple, take a look at my Pineapple Jam Recipe.
I love playing games and had 10 lined up this year to play, and I'm happy to say everyone had fun playing them. (I'll have to add the details of those later and find some photos to include)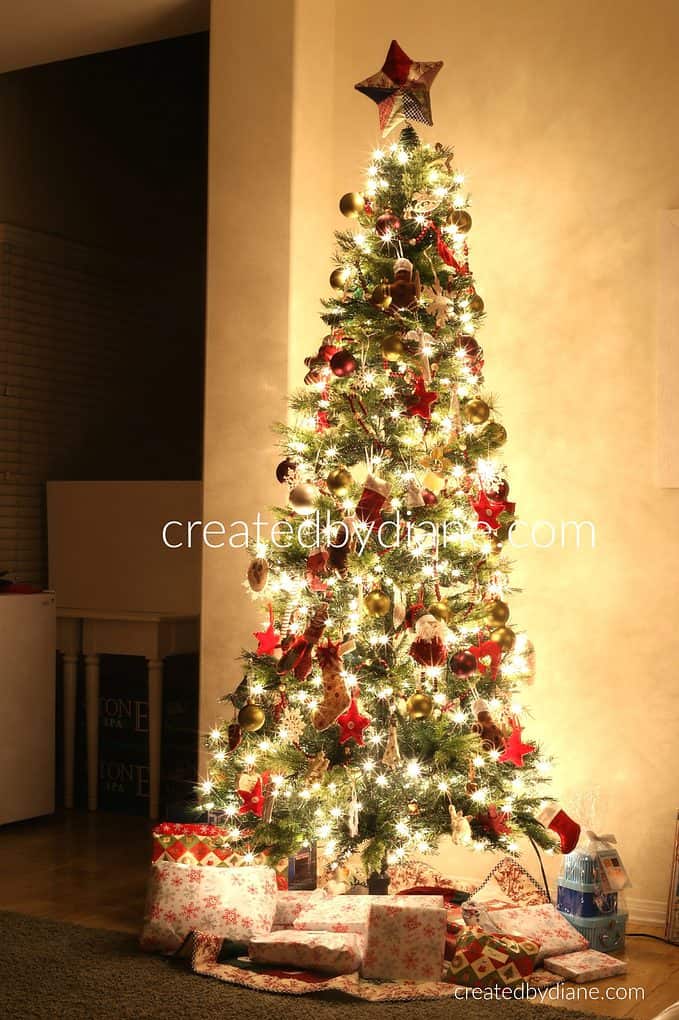 DECOR:
I try to keep my home and decor simple anyway, so at Christmas, it seemed obvious to me that I needed to simplify it even more. As I mentioned this year we went without decorating the tree entirely and you know what we all loved it. It really was all less stressful, simple. I kept the decor to a real minimum, a wreath on the kitchen hood, a couple of wreaths outside, and a light.
We purchased real trees a few years now, and the cost of them has gone up greatly. I still have an artificial tree if I decide I want to go that route. We did make a new tree, out of plywood. It stands tall, on a piece of plywood, clamping the tall tree upright. I pained both sides different colors and even got a string of lights to wrap around it. And I couldn't be happier. It stores flat out of the way in the closet. I'm really looking forward to keeping it simple this year and for years to come.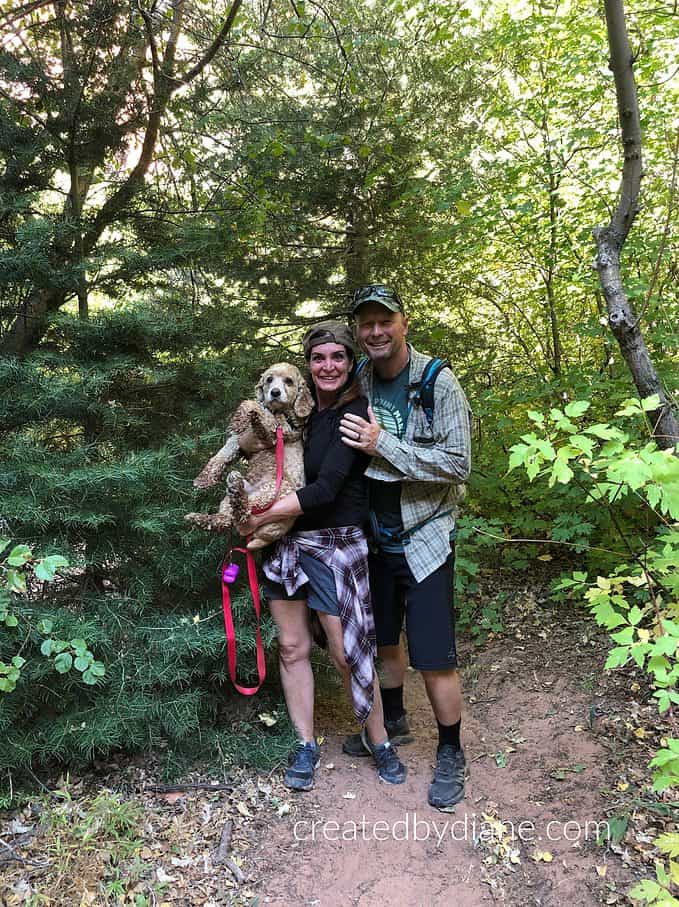 TIME:
It gave me a lot of extra time this season to do other things.
Like, select tags off a tree to donate gifts to someone less fortunate this year. I got to spend the most amazing time with my daughter that we'll always remember. One gift that was requested was a bike for a 4-year-old boy and some hot wheels cars, well as luck would have it we spotted the PERFECT bike, it was actually a Hot Wheels Bike, we were sure the boy would be super stoked on Christmas morning with that bike and we agreed. It was such a great day, doing for others, spending time with the people I want to, and getting to spend time with my daughter is how I'll always remember that day. I think she will too.
Time is the best gift you can give someone!
Think about the people who make you feel good about yourself, and go spend time with them. Doesn't even have to be a big to-do. Drop by with a coffee/tea, or a happy meal. They'll know you are thinking of them and it really is priceless to spend even 10-15 minutes with someone you really like.
I simplified gift giving and really don't go overboard. I find an item I love and give one to everyone. Often it's the same item. I might find something along the way to add in but I keep it simple. I don't stress about it, I don't feel anyone has ever missed out on what it used to be, or what I had in my head as the way to do gifts. I'd rather spend time with them, and create memories.
The Clean-Up:
There wasn't much to clean up, I took down the stockings. Put any gift wrap items away and the tree is ready for a trip to the curb. The wreaths and light will come down tonight.
Share the love of fresh baked cookies
I don't always send Christmas cards, but I did have my favorite gingerbread recipe printed on cards and I have sent out those, sometimes with some freshly baked cookies. It's also great to drop off to a friend or someone I'd like to share with. This makes a great gift for the dog groomer, Chiropractor, Acupuncturist, or Fitness Instructor.
You can easily bake a batch of your favorite cookies to share. You can type out the recipe and include it in the card, or have cards printed as I did.
Christmas time is all about the COOKIES if you're looking for some great cookie recipes…
Take a look at my:
don't miss
How to ice cookies without a piping bag
THIS is my go-to recipe for simplifying baking:
COOKIES ALL WITH ONE DOUGH and the cookies don't all taste the same, it's a great ebook that saves a ton of time.
MEALS:
Keep meals as simple as you can. Often I try to make as much ahead of time as I can. If I'm serving ham, I make potato salad and add a vegetable and VOILA some pineapple and it's a simple dinner.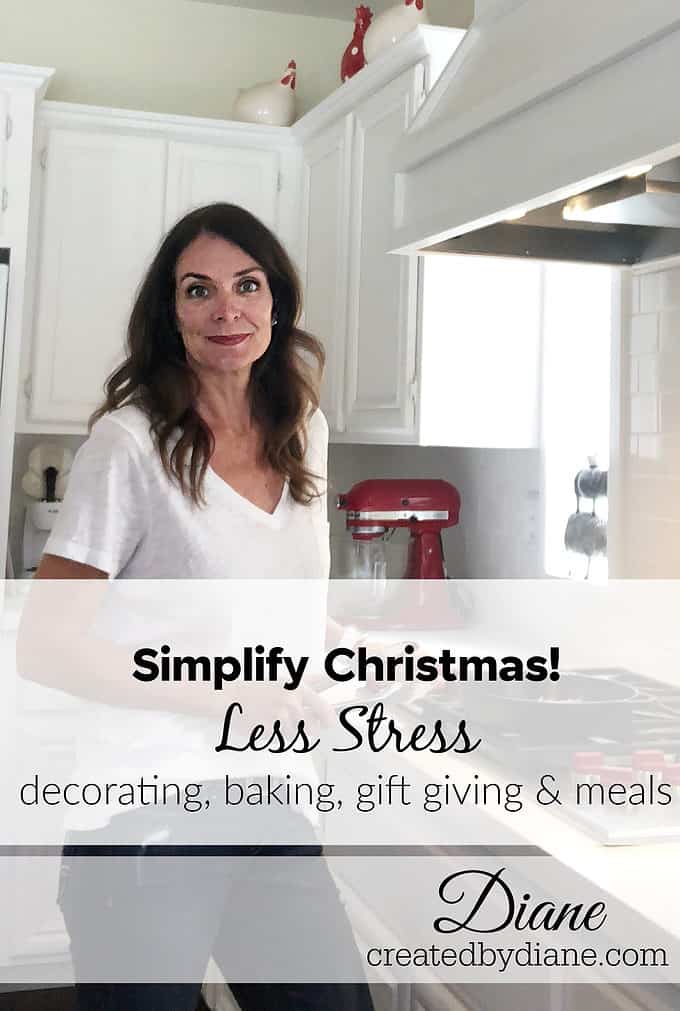 Here are some other ideas
If you have any HAM leftover you can make my Leftover Ham Fried Rice (and there is a low-carb version in the post too) You could easily buy some ham to make the recipes if you don't have any ham as well.
ALL in all my simplified Christmas was great and I'm sure I'll be simplifying more holidays and events and enjoying everything much more.
Do more of what you want to do, less of what you don't, and enjoy your time with people you love!