Comfort is what's on my mind today…
To me comfort food typically involves pasta and cheese, and if they equal comfort food for you too, you will love this Balsamic Cheese Dip Recipe served along with these super easy to make fried tortellini.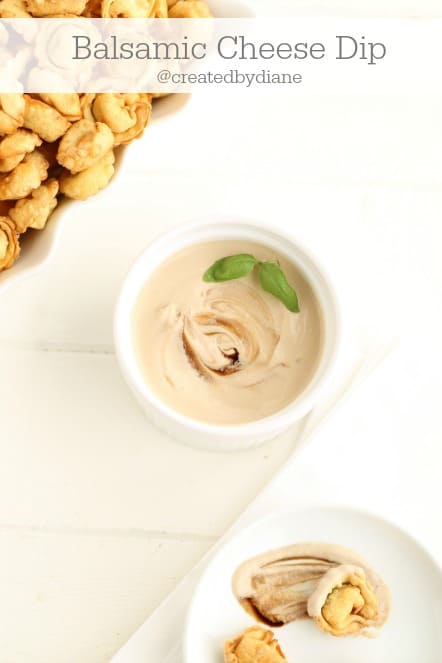 Comfort food is just minutes away….
I love spending time in the kitchen, but to be honest there are a few things that would make my kitchen even more comfortable.
I'd like more windows, white cabinets, new flooring and appliances ok, it's a pretty big list.
Some projects can easily be done in a weekend… a fresh coat of paint, new appliances, updated window coverings, curtains, flooring, and now, even adding in new professional-grade appliances…
Frigidaire and Lowe's are making it easier to get a whole new look in your kitchen in just one weekend without needing a huge remodel.
I will most likely be working on one project at a time. That is more my speed, rather than having my kitchen gutted and waiting months to use it again.
Here are some things I'd like to work on to update my kitchen.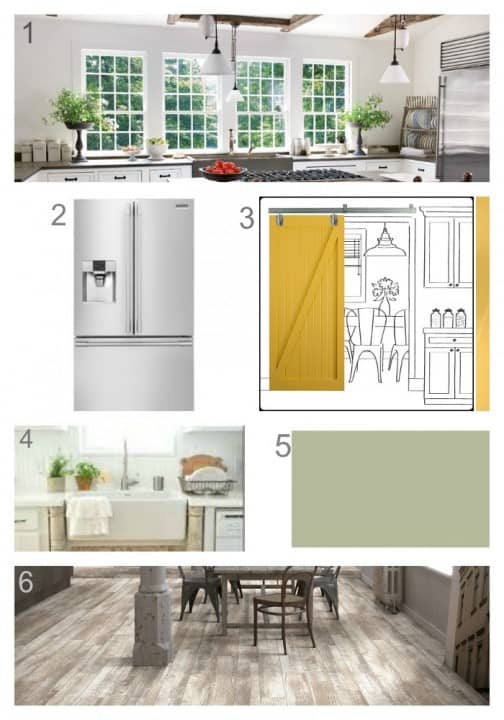 1. I would love a panel of windows, Those would be really nice to have, but those may have to wait.
2. Frigidaire offers a counter-depth French Door Refrigerator with duel ice makethe which would make some more space in my kitchen and with a full width drawer, it would allow me to keep the many, many cheeses I buy right at my finger tips. The duel ice maker is a must if you entertain like me. I always want lots of ice. It also has slide under and flip-up shelves which are great for unpacking all the groceries and organizing larger sized items.
3. Barn Door project great for adding some privacy to a kitchen or on a pantry.
4. I would also like to update to a farm sink
5.Pistachio Gelato Paint Color(HGTV home by Sherman Williams)
6. As far as flooring goes I would love wood, but am loving the wood-look tile (Style Selections Natural Timber Whitewashed Glazed Porcelain Tile) for durability.
While I was looking at appliances at Lowe's, I saw this Frigidaire Professional Back-Control Electric Range.  I sure would like it because of how easy it would be to clean.  The range has PowerPlus® convection, which delivers consistent results with powerful performance, creating evenly cooked dishes, every time. 
From dishwasher to fridge to built-in microwave, my kitchen would look fantastic in no time with all these great appliances. Smudge proof stainless-steel also sounds perfect to me.
And who wouldn't love a professional kitchen without a full remodel?!
The new Frigidaire Professional® Collection, now available at Lowes, has reliable, heavy duty, professional-grade appliances in sizes that fit your current kitchen so you can get an updated look with no major renovation necessary.
Take a look over at Lowes for some great ideas that will help you update your kitchen too. It sure is fun to gather some inspiration and make a collage of items to have when the time is right…like maybe next weekend. It sure sounds like the perfect time for my husband to help me get some of the updates I'd like done.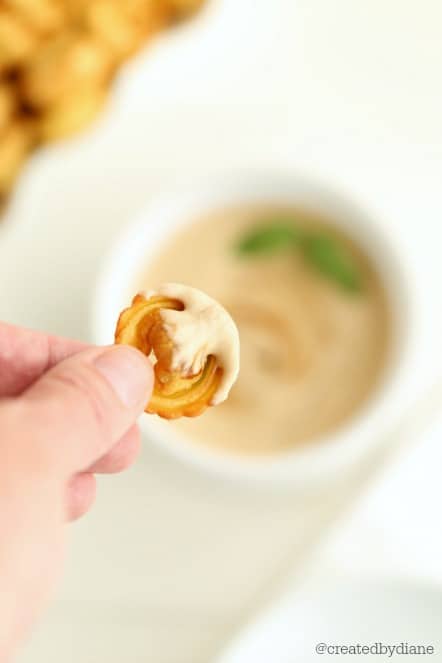 Yep, some kitchen updating will certainly make me more COMFORT-able in my kitchen…and a more beautiful space to make even more comforting food. Can't wait to cook this dish in my new dream kitchen.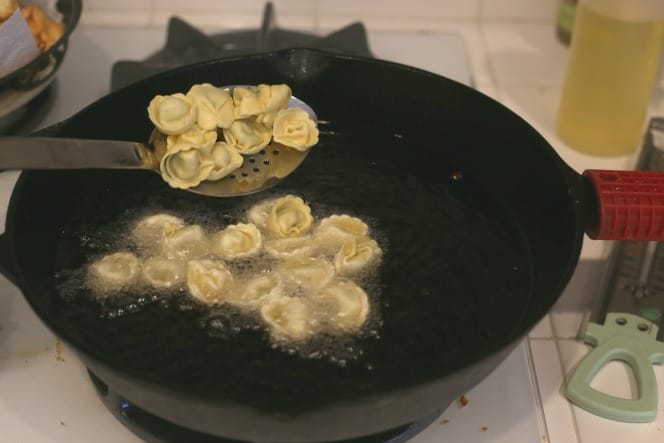 To make the tortellini, I purchase fresh cheese filled tortellini in the refrigerated section of the grocery store. In a pan I heat an inch to an inch and a half of oil to 350 degrees,  then place the tortellini into the oil gently and fry until golden (which only takes a minute or two). Remove with a metal slotted spoon and drain on paper towels.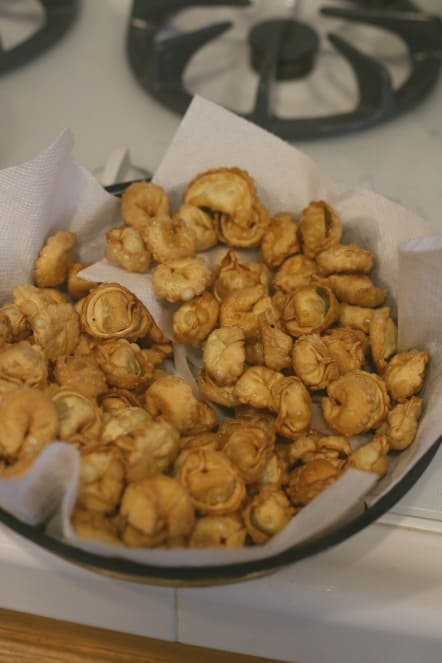 And now onto the cheese dip. I just love appetizers that are easy to make but offer a great WOW factor. This is that kind of appetizer. This cheese dip with the addition of balsamic vinegar gives it a delicious gourmet flavor, but is really easy to make.
Balsamic Cheese Dip
Ingredients
1/2 cup white wine
1/2 cup cream cheese
1/2 cup Monterey Jack cheese
pinch dry oregano
1 1/2 teaspoons balsamic vinegar
Instructions
In a medium saucepan heat wine and cream on medium heat.
When the cream cheese is melted add in Monterey Jack Cheese and heat until fully melted and smooth.
Add in oregano an balsamic vinegar.
Notes
this can be served warm or cold(ish), I prefer it hot with the fried tortellini and pretzels and cooler (room temperature) on vegetables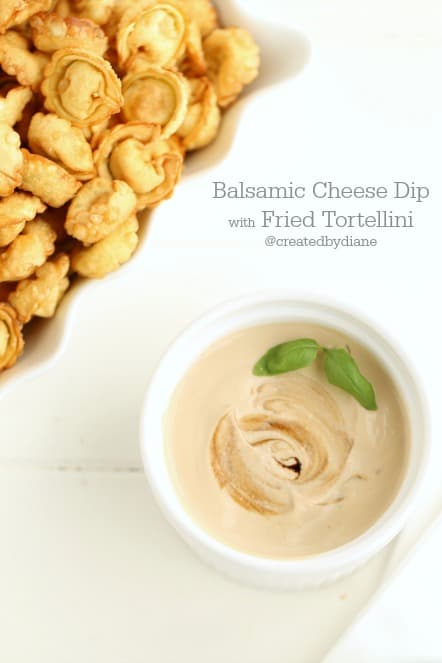 The Balsamic Cheese Dip is great with pretzels and bread dunked into it too and I'm thinking it might just be the perfect spread to a roast beef sandwich too. The possibilities are endless.