If you enjoy cheesy pasta dishes and wish there were more of them full of vegetables, this one is for you!   
Italian Zucchini Baked Ziti
Don't miss one delicious recipe and get my FREE e-cookbook click here!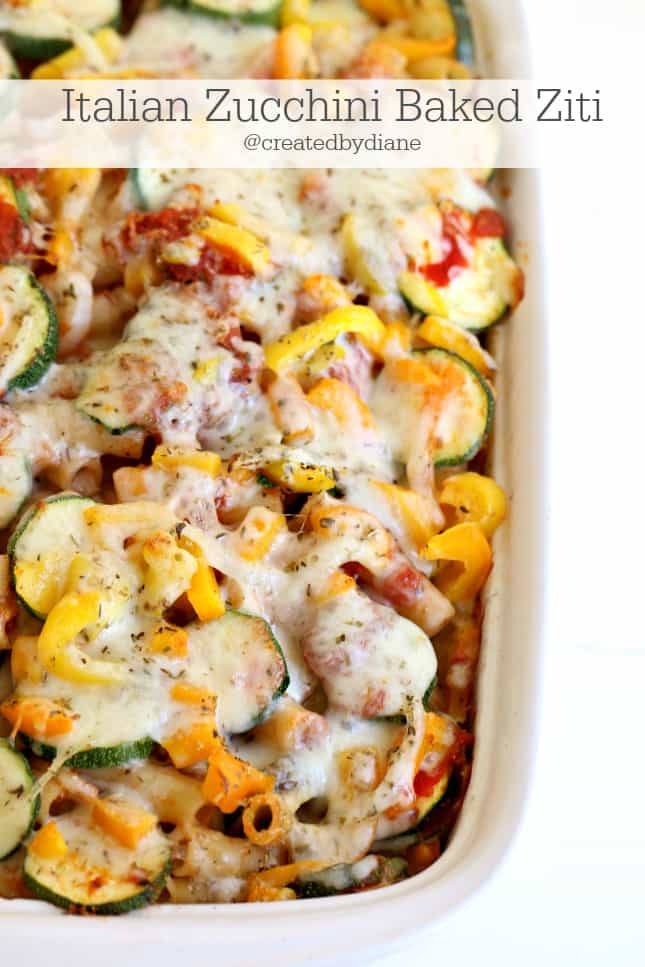 Zucchini, peppers, and onions….
oh, my!
This dish is full of flavor and is a true FAVORITE in our home, and may just be in yours hopefully sometime soon.
I just love ziti noodles, they are worth the search if you don't often buy them or see them right away. They are thicker than penne and have a great bite to them in baked pasta dishes.
You can find my recipe for Baked Ziti here, it's a classic and a must make if you've never made it.
When this is baking in the oven, it is really hard to resist,
then when a spoon goes in and your eye catches that stringy cheese….
and the burst of color, well I sure wish you could smell this while you're reading this,
because if you could you'd run to the kitchen to make it!
Zucchini is one of these vegetables I've always loved. When I was growing up we had a huge garden, and once the zucchini started growing, wow did they grow!
Picking them when they are small is best, they taste great and are easy to use. But what I really remember is how quick they could grow in just one day!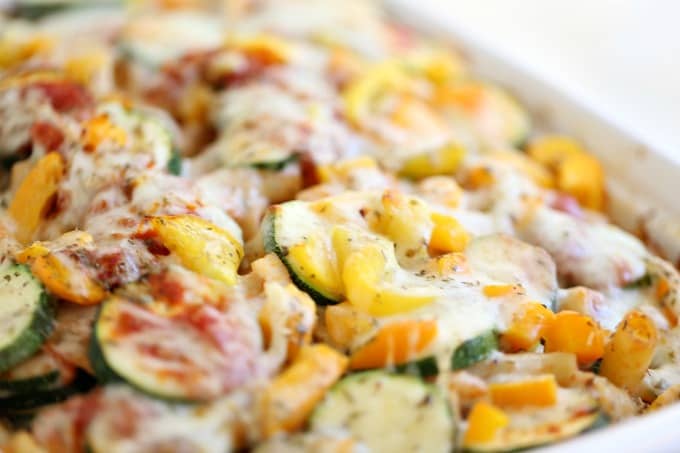 There are layers of pasta, zucchini, peppers, onions, and cheese… doesn't that sound fantastic!
You can add in some cooked chicken if you prefer. But really it's so delicious without, you'll have to give it a try!
Italian Zucchini Baked Ziti
Ingredients
1 lb ziti noodles
4 zucchini sliced
2 bell peppers, I used one yellow and one orange sliced and cut in half
1 medium onion sliced
2-3 cups tomato sauce (marinara sauce is great for this)
2 cup shredded mozzarella cheese
2 teaspoon oregano
1/2 teaspoon onion powder
1/2 teaspoon garlic powder
1/2 teaspoon salt
Instructions
Cook noodles according to package directions, then drain.
Mix the pasta with tomato sauce, along with peppers, onions, and zucchini you'll want to use enough to cover all pasta and vegetables.
In large casserole dish layer that mixture with the mozzarella cheese and sprinkle the onion powder, garlic powder, oregano, and salt.
Bake at 350-degree oven for 45 minutes or until cheese is all melted and all vegetables are cooked, but not mushy.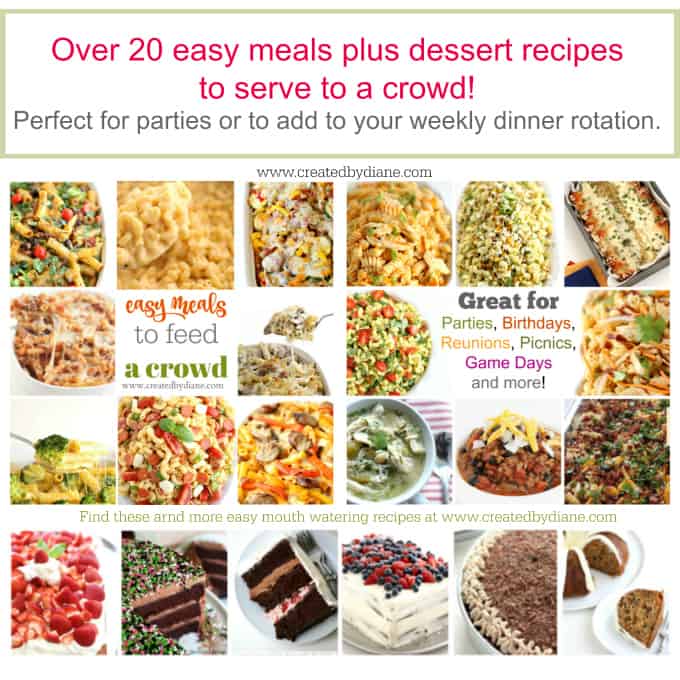 These recipes are easy and delicious and are crowd pleasers!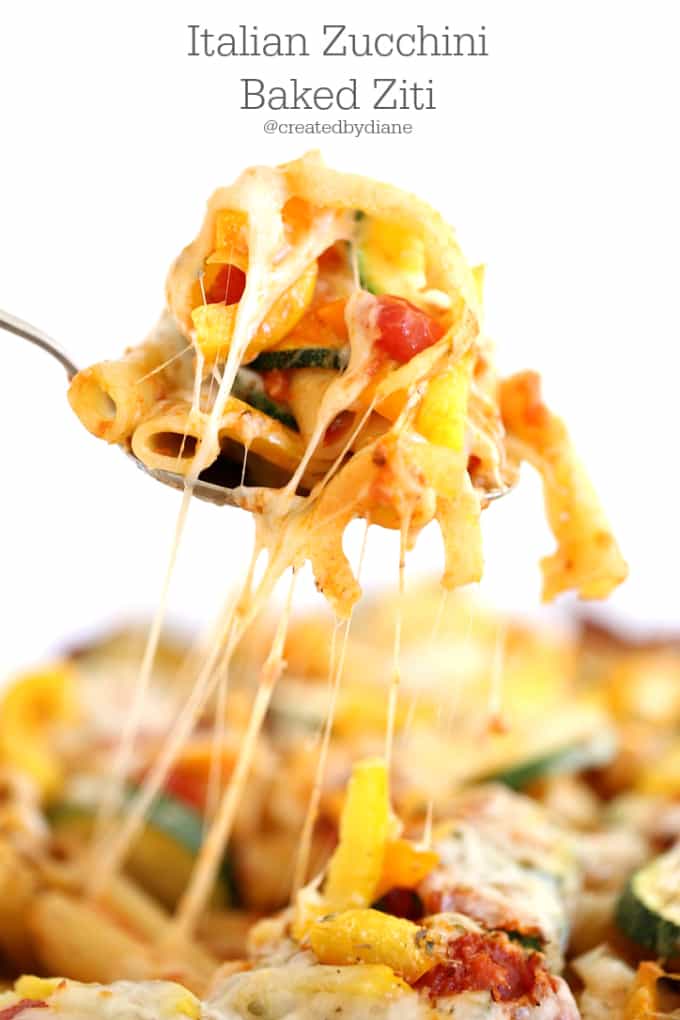 Tell me I'm not the only one who finds this utterly irresistible!