Taco Tuesday just got a whole lot BETTER!!!!   
Taco Baked Ziti
Don't miss one delicious recipe and get my FREE e-cookbook click here!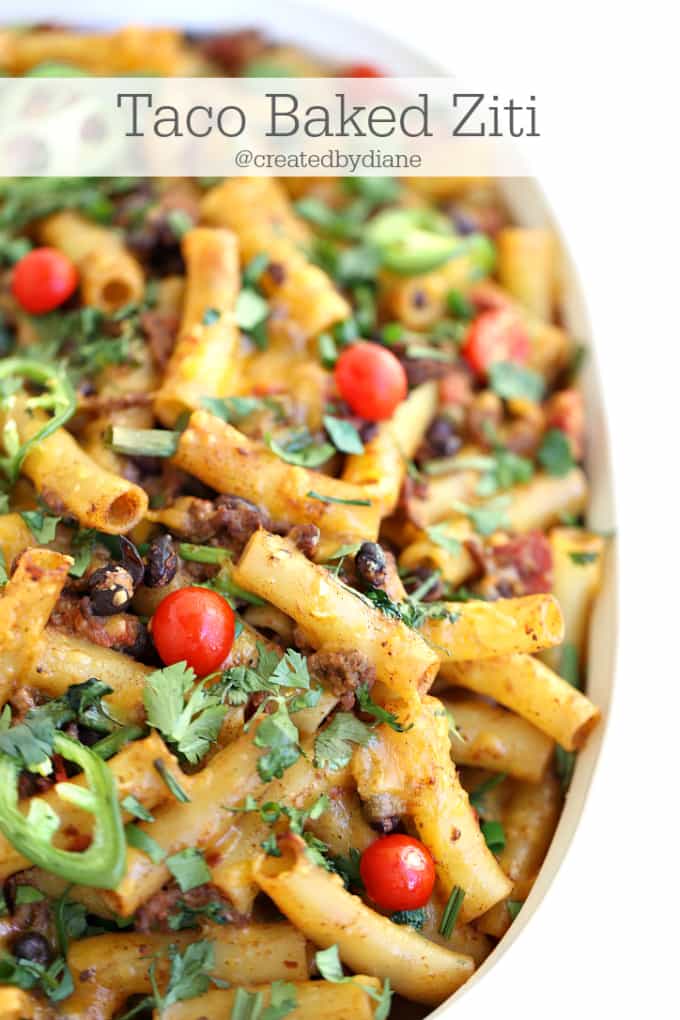 Everyone will come running to the kitchen for dinner when they get a whiff of this baking.
This can be ready in 30 minutes.
While the pasta is cooking and the ground beef (or ground turkey or ground chicken) if being sauteed in a pan, heat up the oven and get ready to assemble this dish and bake for 15 minutes.
It will come out piping hot with gooey cheese and all the deliciousness of tacos in one pan. Clean up will be easy!
This dish makes a lot and we often have some leftover and it's great to take the next day for lunch.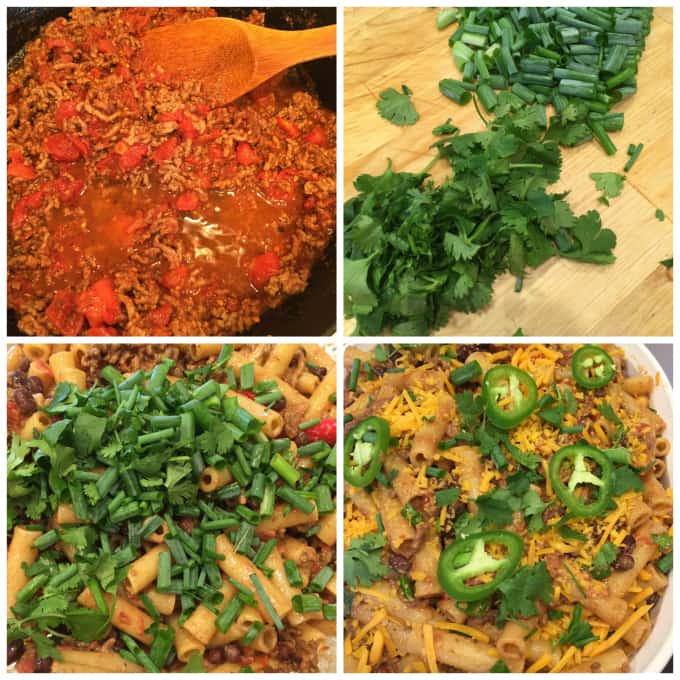 Saute the meat, then add a can of diced tomatoes and taco seasoning while you cook the ziti noodles. Then combine the noodles with meat and add a can of drained and rinsed black beans. Layer that mixture in a casserole dish with cheese, green onions and jalapenos and bake for 15 minutes, because the meat and noodles are hot it doesn't take look at all to bake. Top with cilantro, green onions, and tomatoes.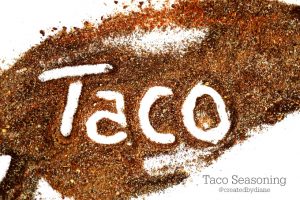 Last week I shared my Taco Seasoning recipe click here for it if you missed it. It's salt-free and you can pronounce everything in it, unlike purchased taco seasoning.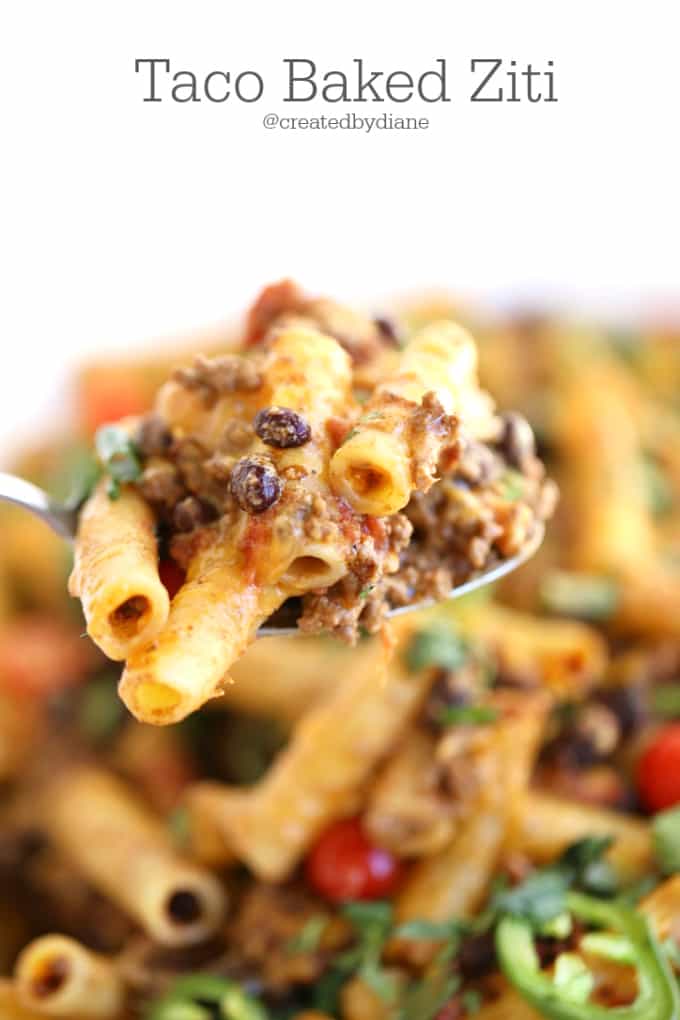 You can't go wrong with meat, cheese, and pasta!
You can make this dish as spicy or as mild as you like by adding more crushed red pepper to the beef or sliced jalapenos. If you know some don't like jalapenos, add them to the top before baking so they can scoop around them, me I love jalapenos and mix them in and put them on top!
So get ready for taco Tuesday or any night with this easy and delicious dish!

Taco Baked Ziti
Ingredients
1 lb baked ziti noodles
1 lb ground beef
3/4 cup water
3 tablespoons taco seasoning (my homemade mix can be found here)
1 teaspoon cornstarch
1-14 oz can diced tomatoes
1-14 oz can black beans (drained and rinsed)
1/2 cup greek yogurt (or sour cream)
1/4 cup fresh chopped cilantro
1/2 cup diced green onions
1 cup cheddar cheese
1 jalapeno sliced fine
6 grape tomatoes sliced in half
Instructions
Boil ziti according to package directions.
Saute beef in large skillet over medium-high heat until fully cooked.
Over low heat add the water, cornstarch and taco seasoning to the beef and mix well.
Add in the diced tomatoes and black beans along with yogurt.
Mix meat sauce well with pasta.
Layer in a 13x9 casserole dish with cheddar cheese and a 1/4 cup green onions and place the jalapeno slices on top (that way if someone doesn't like them, they can avoid scooping them out when serving, if everyone likes spicy, add diced jalapenos with the layers of cheese)
Bake at 350 degrees for 15 minutes or until cheese is melted.
Top with cut tomatoes, cilantro and remaining green onions before serving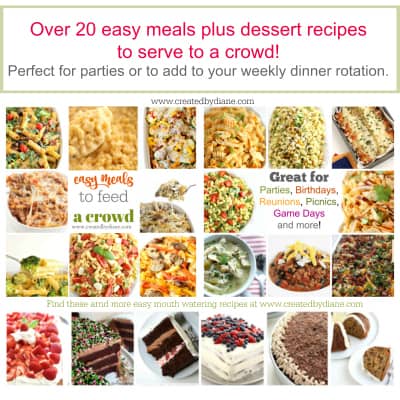 These recipes are easy and delicious and are crowd pleasers!