Italian Almond Twist Cookies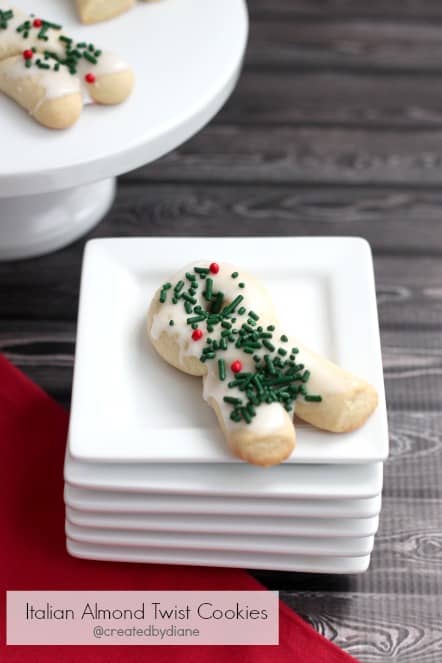 The chill is in the air and Christmas is near, that means there is still time to bake a batch of these Italian Almond Twist Cookies.
Good thing, because Christmas wouldn't be christmas without pretty sprinkles covered cookies.
These are easy enough to have the kids help with.
And just wait until you smell the yumminess coming from the oven when these are baking.
I have no self control!
I love baking cookies this time of year especially. I can't help eating LOTS of them either. Although I like seeing my friends and families faces when I share them too.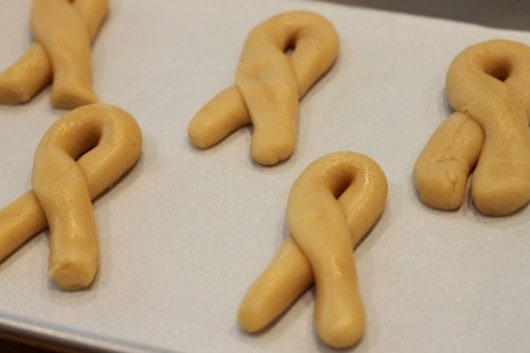 This cookie dough is smooth and shiny and rolls easily.
I use my favorite Italian Cookie Recipe and Glaze Icing.
I added a teaspoon of almond baking emulsion to the cookie dough in addition to the vanilla extract and a 1/2 teaspoon almond baking emulsion to the glaze frosting.
Roll the dough to 9 inches and then twist them and place them onto a parchment lined baking sheet.
Bake them, then let them cool completely, brush the icing onto the cookie with a silicone pastry brush and added some sprinkles, these fun Christmas Sprinkles seemed perfect.
I allowed the icing to dry completely before packaging them.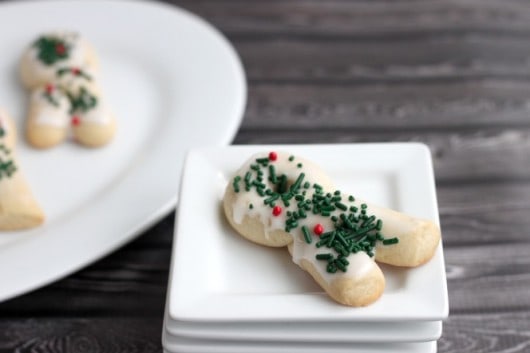 Enjoy these alone with many other Christmas Cookies with your loved ones and friends.