How could chocolate chip cookies get any better…
Gingerbread Chocolate Chip Cookies    
Don't miss one delicious recipe and get my FREE e-cookbook click here!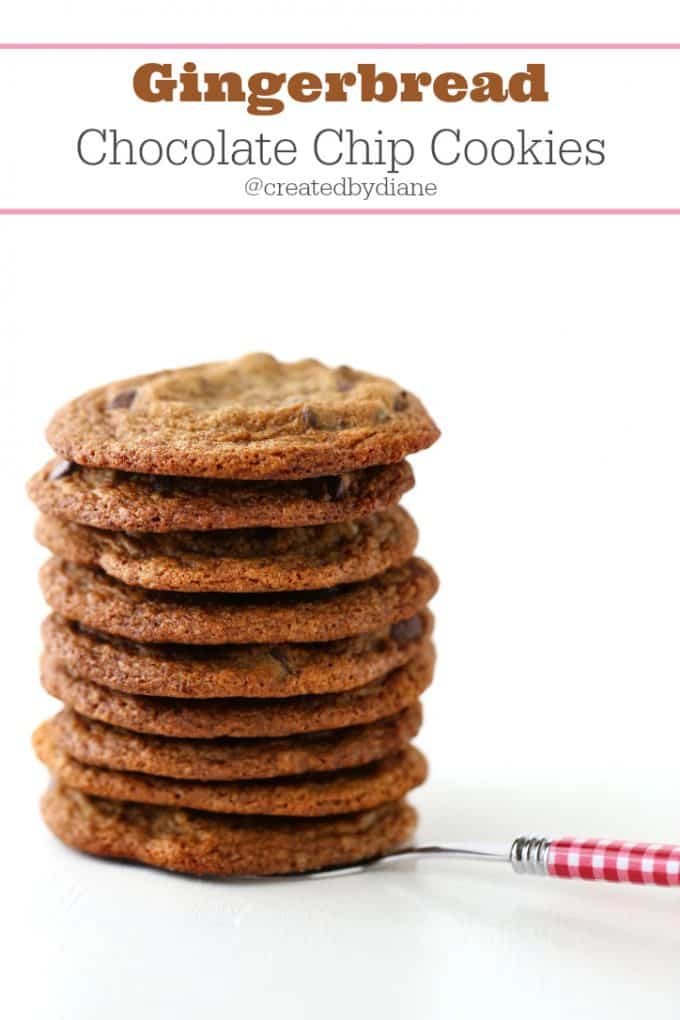 I wasn't sure they could,
but even my kids agreed that these are wonderful.
It's a real favorite kicked up with all the delicious aroma and flavors of Christmas mixed right in!
Now get out the flour and sugar and start baking, because if you are anything like my entire facebook stream, you've already decorated for Christmas (not me though, I don't decorate early BUT I do start baking Christmas cookies as soon as Nov 1st rolls around)
When exactly do you start putting up your decorations?
Do you go all OUT…. or do you keep it simple?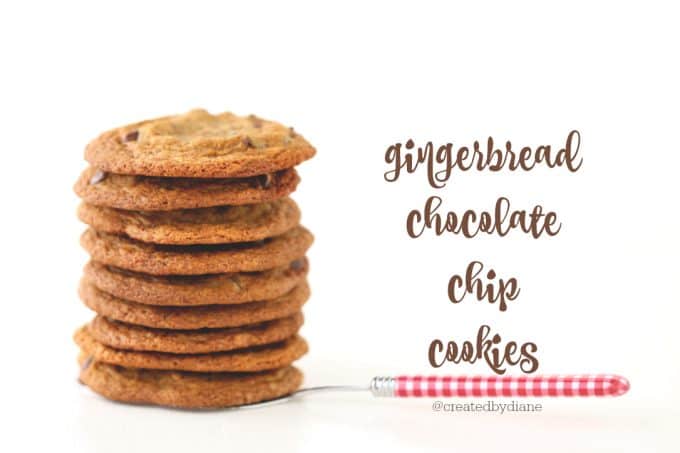 These cookies are crispy and chewy!
The edges are crispy, which I LOVE…
the center of the cookies are crisp on the bottom but really chewy.
I sure think these should be on the top of the list to leave out for SANTA!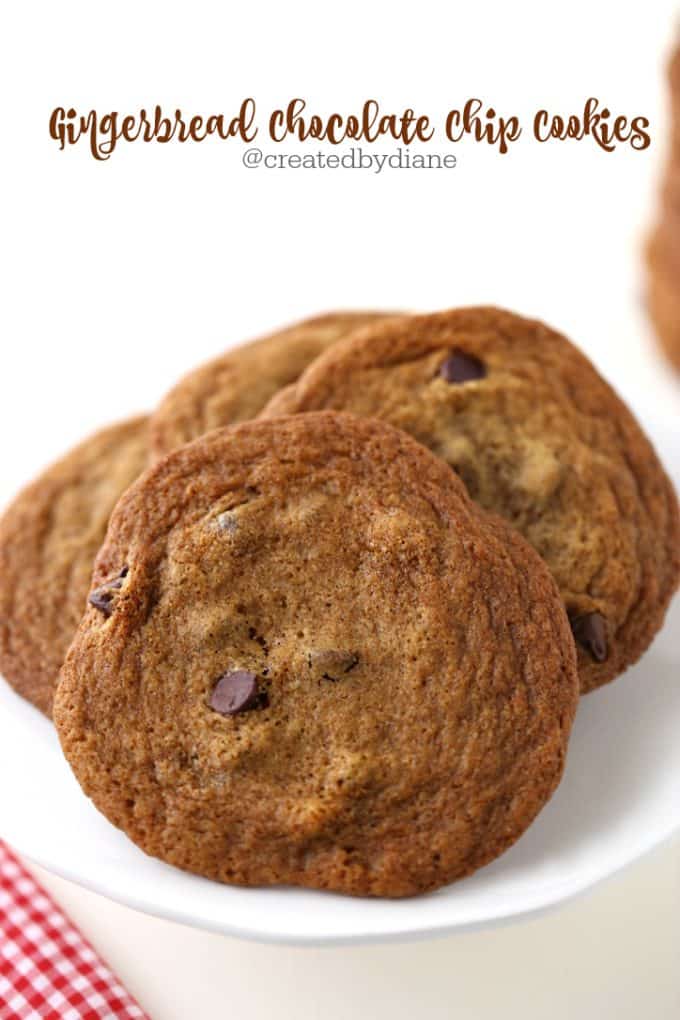 Since everyone seems to LOVE chocolate chip cookies, it seems only fitting that they get spiced up for the holidays, enjoy them while you're trimming your tree, or to relieve holiday stress. Me I like the no stress holiday and will enjoy cookies every day to be sure they are stress-free 🙂
Here's to a stress-free holidays!
Be sure to GRAB MY COOKIE GUIDE, it's free and full of tips on baking great cookies and includes 20 cookie recipes too!
Gingerbread Chocolate Chip Cookies
Ingredients
1 cup butter (room temperature)
1/2 cup sugar
3/4 cup brown sugar
2 eggs
1 teaspoon vanilla
2 tablespoons molasses
1 1/2 teaspoons pumpkin pie spice
1/2 teaspoon dry ground ginger
1 teaspoon salt
2 3/4 cups flour
1 teaspoon baking soda
2 cups chocolate chips
Instructions
In large mixer bowl beat butter with sugars for 2 minutes.
Add in eggs, vanilla, molasses, pumpkin pie spice and ginger, salt and mix well.
Add in flour with baking soda until completely combined.
Stir in chocolate chips
Place 2 tablespoon scoops onto parchment lined baking sheets.
Bake at 375 degrees for 10 minutes or until the edges are golden and crisp and the centers are lighter in color, they will continue to bake while they cool on the baking sheet.
Allow cookies to cool on baking sheet completely.