This time of year always revolves around gingerbread and candy canes, and this year is no different in my kitchen!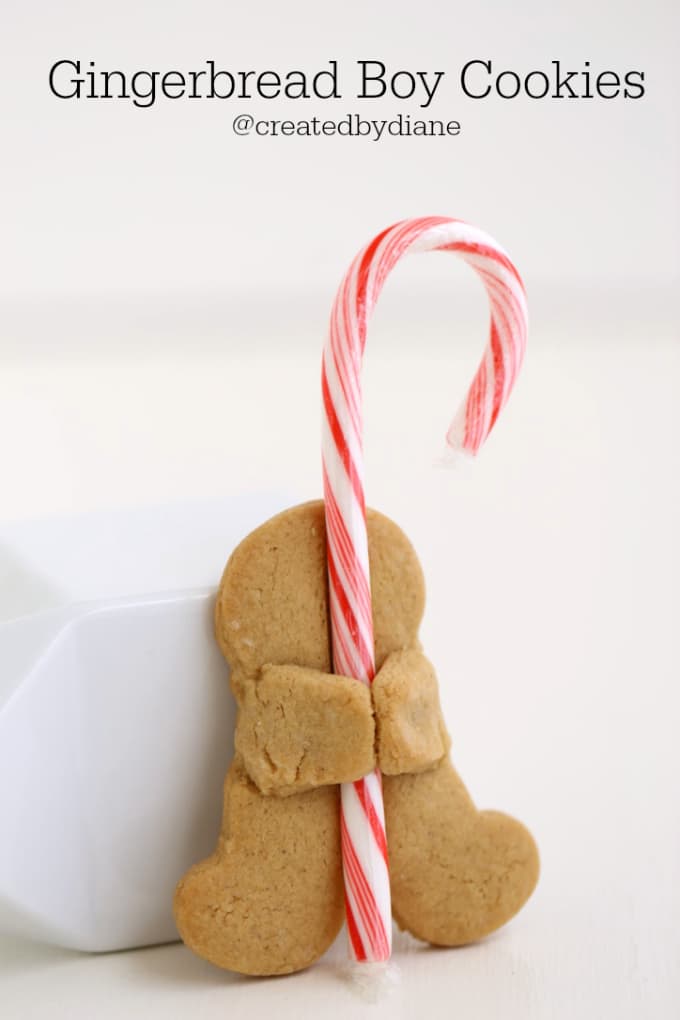 I just couldn't wait to bake up a batch of these adorable cookies,
they are truly the hit of the cookie tray.
Perfect when giving a whole tray of cookie to friends and neighbors and wanting to have a cute addition, these will even make the simplest cookie tray look amazing.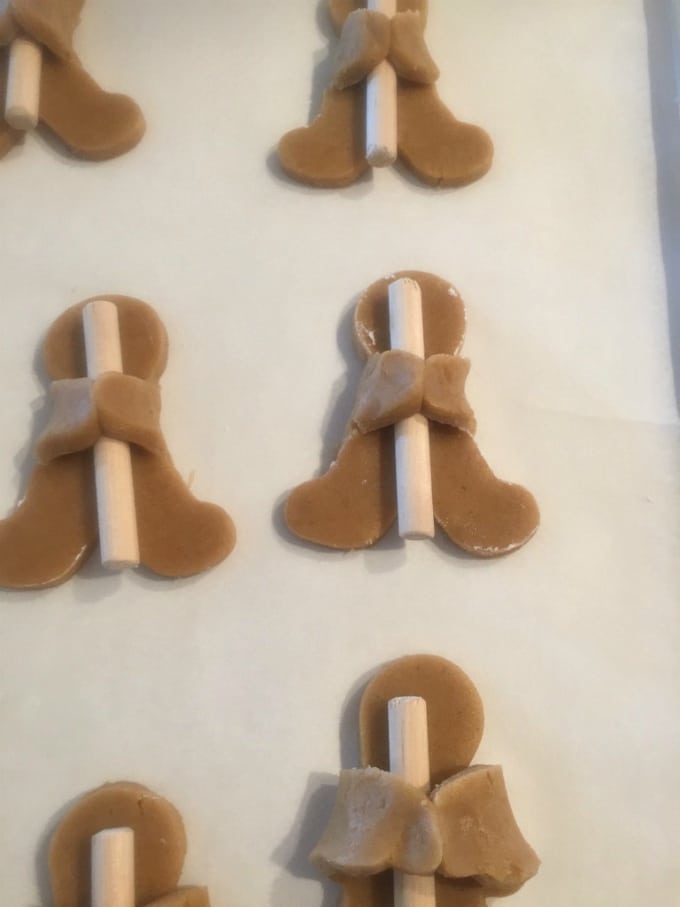 I measured the candy canes I had and wanted the wood dowels to be slightly larger so that I would be sure the dowel would come out and the candy cane could slide in after the cookies puffed up when they were baked. I used 3/8″ dowels, they were perfect for regular candy canes, some other more gourmet candy canes can be thicker so be sure to measure your candy canes thickness. I cut the dowel into 2 1/2 inch long pieces which ended up perfect.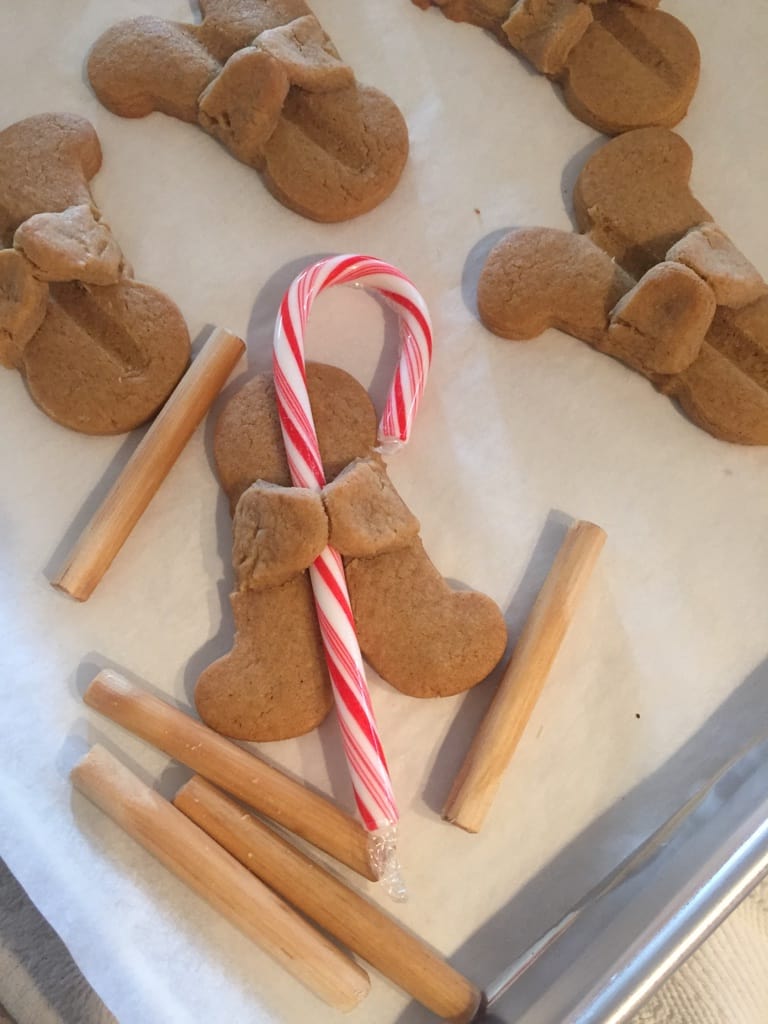 After the cookies are baked, let them cool about 2 minutes then gently slide the dowel out of the cookies.
Then allow the cookies to completely cool before placing the candy cane in.

Gingerbread Boy Cookie Recipe
Ingredients
1 cup butter (room temperature)
½ cup sugar
½ cup brown sugar
½ teaspoon pumpkin pie spice
¼ teaspoon dry ginger
2 tablespoons molasses
1 egg
1 teaspoon vanilla
3 cups flour
2 teaspoons baking powder
1 teaspoon salt
Instructions
In large mixer bowl beat butter with sugars.
Add in pumpkin pie spice, ginger, molasses, egg and vanilla.
Mix in flour, baking powder and salt until fully combined.
Roll out cookie dough in between wax paper to ¼ inch.
Cut cookie with a cookie cutter.
Place cookie dough onto parchment lined baking sheets.
Use ⅜" dowels cut to 2½ inches long and wrap the gingerbread arms around the dowels.
Bake cookies at 400 degrees for 7-9 minutes.
Allow cookies to cool 2 minutes, gently slide dowels out of cookies by slightly twisting and sliding.
Allow cookies to completely cool.
Place candy canes into the arms.
*the candy canes I used measured slightly smaller than ⅜". Adding the candy canes was easy because the opening was slightly larger, the candy canes move freely on the cookie. If your candy canes are a different size, adjust the dowel size accordingly.