Memories of childhood seems to be common when people see these Italian Anise Cookies on the Christmas cookie tray. They are easy to make and are sure to bring a smile to faces all around you.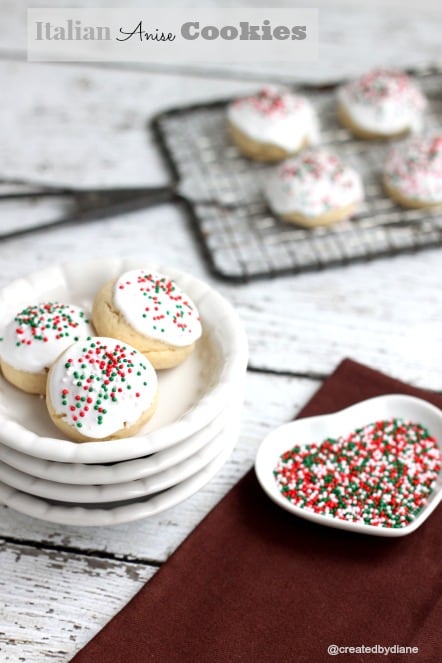 Anise has a licorice flavor that is popular in cookies at Christmas time, I recall having these as a child.
When ever I make them the common response is that everyone seems to remember them from childhood.
These are easy to make, many fit on a each baking sheet. Which means you can make lots of them without any trouble.
This is the recipe I use this printable Italian Cookie and Icing Recipe For Christmas time I add a teaspoon of Anise extract to the cookie recipe and a 1/2 teaspoon anise extract to the icing recipe. I added a drop of white Americolor food coloring to the icing so it was really white, then when the icing is still wet I sprinkles on the christmas colored nonpareils. Allow the icing to dry completely before stacking or wrapping cookies at least a couple hours.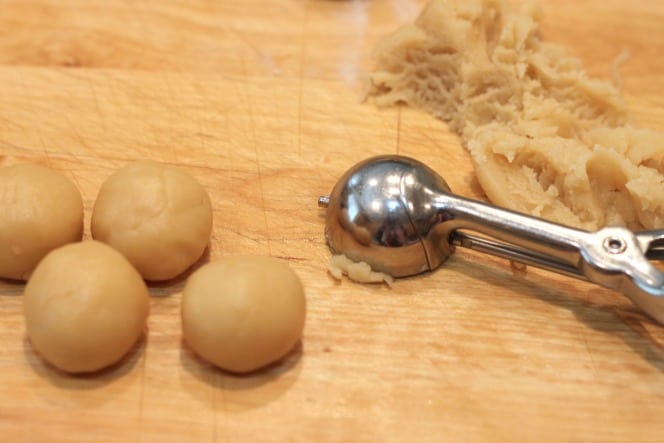 scoop out the cookie dough with a 2 tablespoon scoop and roll the dough into a smooth ball.
Bake them and let them cool before icing them with an anise flavored icing and top with sprinkles.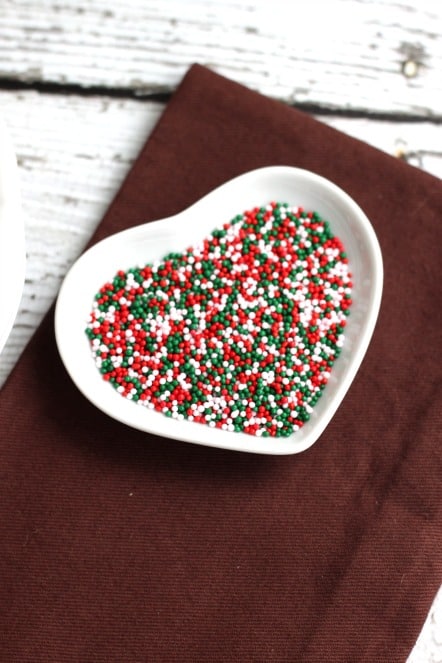 I just love these Christmas colored nonpareil sprinkles. Just don't drop them on the floor, really trust me on this, they go EVERYWHERE!!!! I have a habit of dropping these tiny little cuties and have posted photos on Instagram and well I guess I'm not the only one who had trouble keeping the sprinkle off the floor!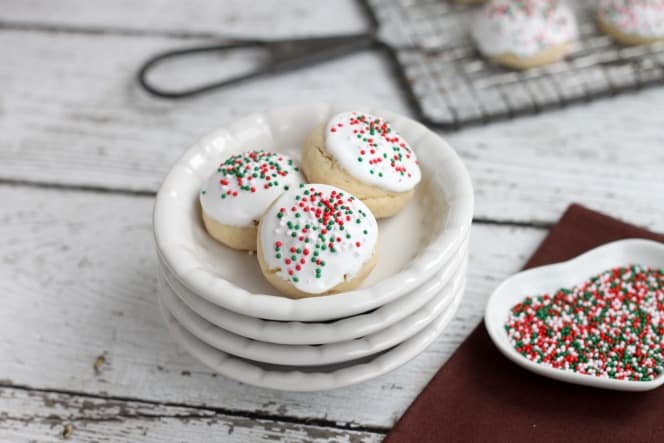 What cookies do you remember from childhood?
I'd love to know, maybe I'll start making those too.
This year so far I'm working on Red Velvet Snowflakes and Gingerbread Spice Cut Out Cookies, next up…something chocolate! You do like chocolate don't you?