This snack is positively going to be a new favorite!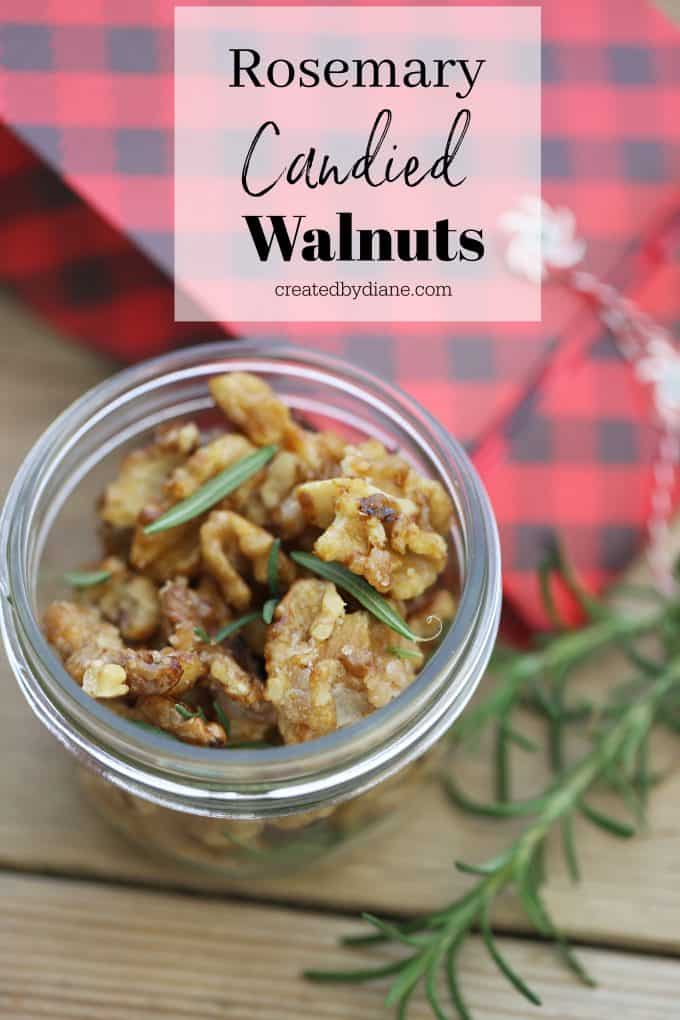 OMG, these are sweet and salty and have a ton of flavor,
they are easy to make
take about 5 minutes…
really!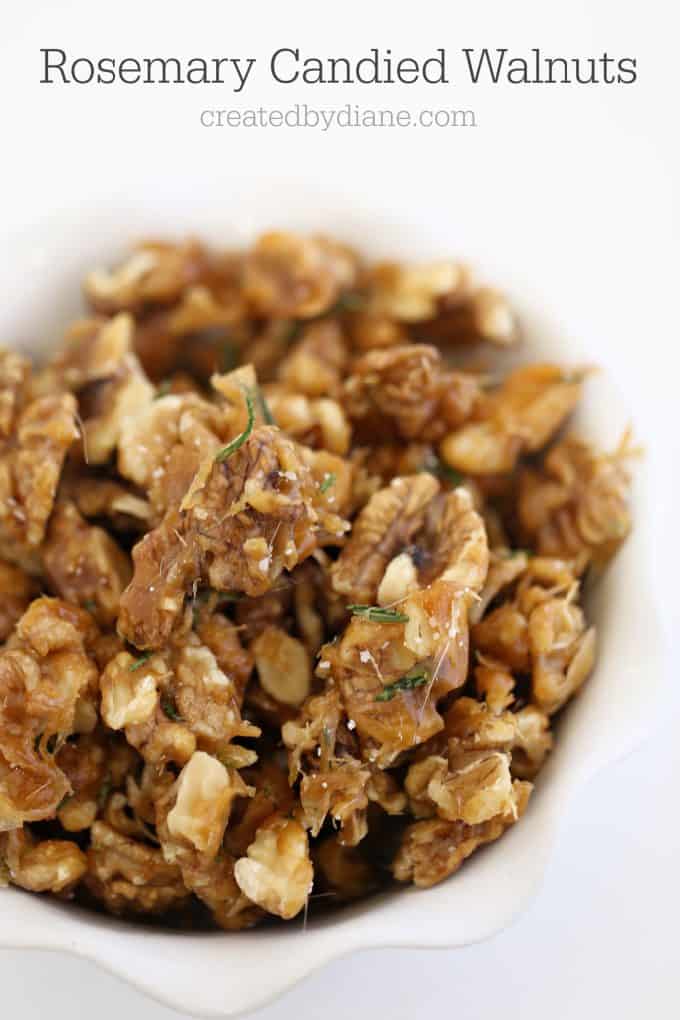 I knew I was going to make some candied walnuts for the charcuterie board I'm going to make tomorrow.
When I took one look at the rosemary tree in the shape of a Christmas tree I just KNEW I had to use rosemary and make these nuts all Christmas-y!
I couldn't wait to dive into them and guess what…
They are like CRACK! In a good way of course.
Sweet and salty and I couldn't stop eating them.
I know these are going to be a favorite all year long.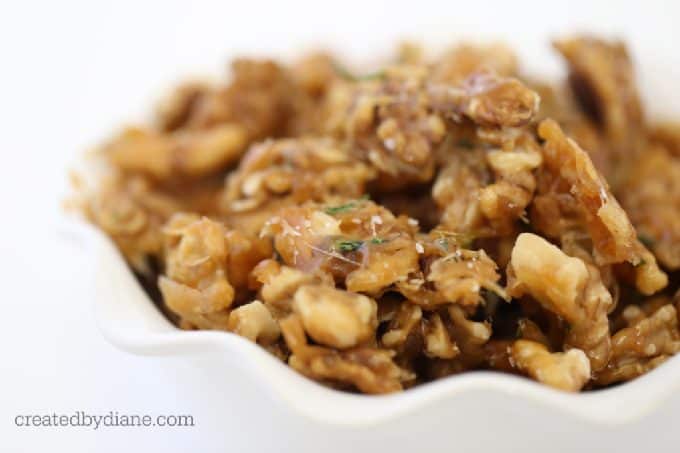 I used fresh rosemary, you can use dry rosemary if you don't have fresh available.
This makes a great gift too, so keep this in mind for a last minutes gift idea as well as adding a great flavored nut to a meat and cheese board too.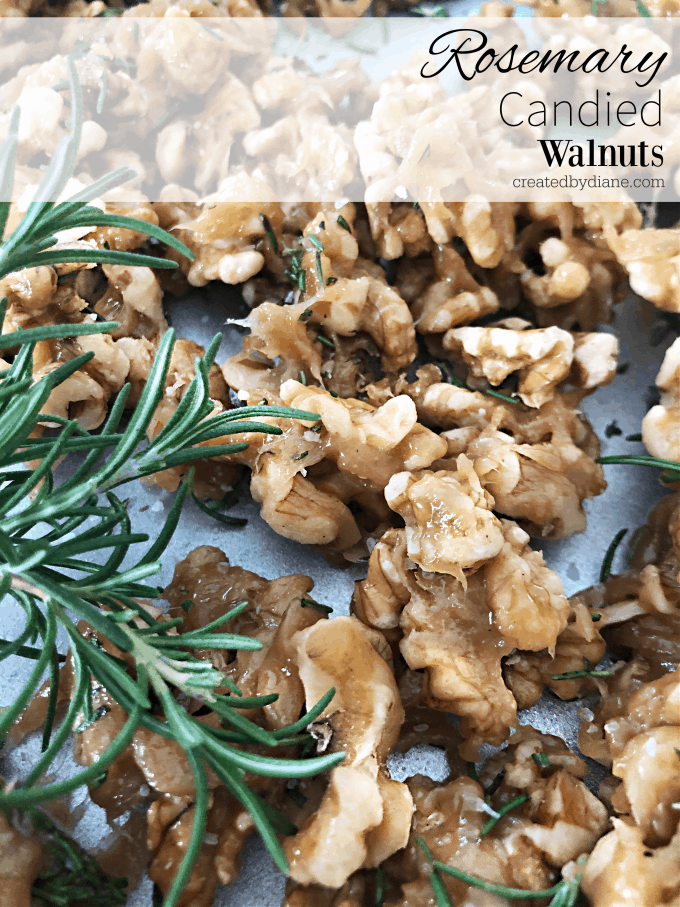 To make the most ultimate snack, be sure to generously slat it, I use coarse kosher salt… oh, salty-sweet treats have a special place in my heart.
Be sure to try these other slaty sweet snacks:
Rosemary Candied Walnuts
Ingredients
2 cups walnuts
1/2 cup sugar
2 tablespoons butter
1-2 tablespoons fresh rosemary, chopped
1/2 teaspoon coarse salt
Instructions
In a frying pan (thick bottom works best, the thin bottom tends to burn the candy quickly) place sugar and butter over high heat.
Cook until it reaches about 300 degrees, it goes so quickly as there is not a lot of candy in this batch.
Remove the pan from the heat, pour in nuts and add rosemary and toss with a wooden spoon or silicone spatula until the nuts are completely coated.
Spread on a parchment-lined baking sheet and separate the nuts so they can cool separately without having them all clump together. I use two spatulas to spread them out.
Salt the nuts.
They cook rather quickly.
Once completely cooled place in a candy dish, or wrap for a gift.