Baking great cookies often takes practice and I'm not only sharing with you my tips and tricks that baking thousands and thousands of cut-out cookies taught me, I am also sharing the items I use to create such great cookies that all look consistent.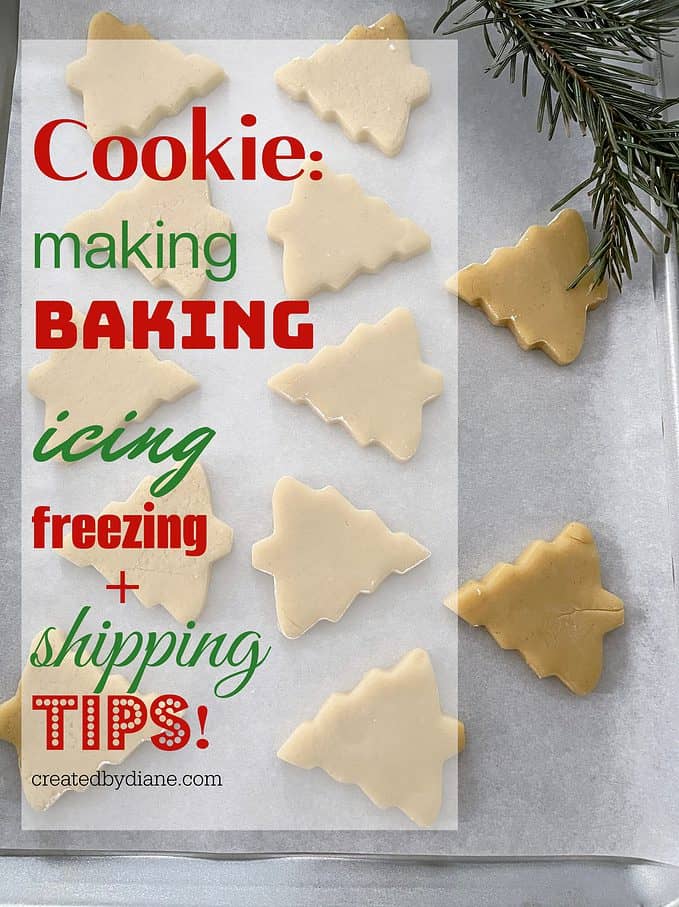 If you would have told me about 10 years ago that I would bake thousands of cut-out cookies I would have told you, you're nuts!
Cut-out cookies, rolled cookies, cookie-cutter cookies, decorated cookies, cookie baking, no matter what you call them, I have lots of resources listed to help you perfect your cookie baking.
Simply because I didn't always love baking them, they seemed fussy and with little kids, I was always fussing with so many other things that I gave away all my cookie cutters. A huge tub, some I had for years, some were from my grandmother, I had alphabet letters, numbers, and at least 100
others.
It took me time to collect new cookie cutters, they are readily available. Keep your eyes open.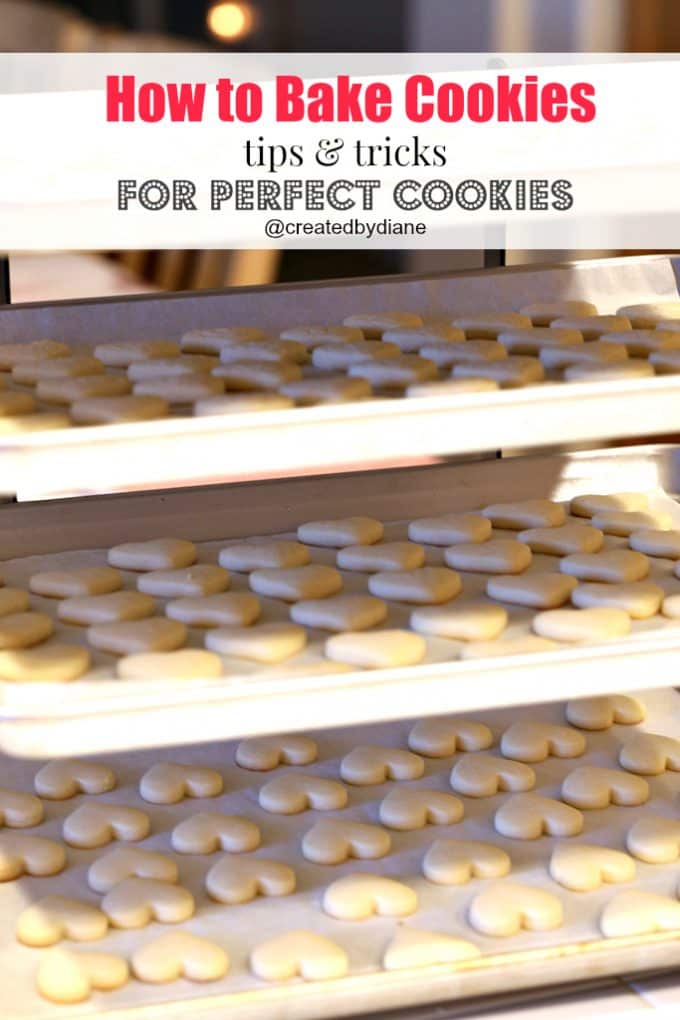 I typically sort my cutters by type or holiday and put them into gallon plastic bags and put the bags into a tub. That way they are all in one place and it's easy to find what I'm looking for and they don't get bent or stuck somewhere.
After many batches of cookies, I learned what worked and what doesn't.
There are many items I use and really wouldn't know how to bake great cookies without them.
I like when all my cookies look the same…
I look for my cookies to be all the same thickness
light in color (no brown edges)
the shape of the cookies are "clean" meaning they are not distorted, puffy, shapeless edges.
I created a list of my must-have items, and even when I go to my mom's to bake, I make sure I bring them with me. It certainly makes baking lots of cookies easier. No matter if they are drop cookies or cut-out cookies.
If you'd like more tips on drop cookies click here!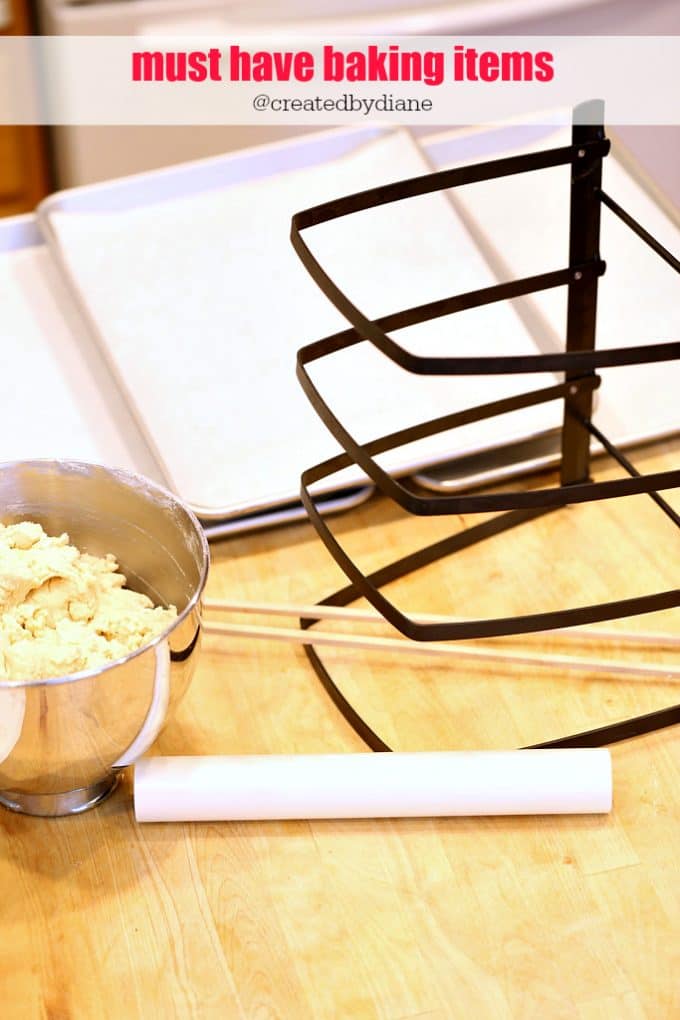 These are my MUST-Have Baking items!!!
Here is my recipe for Sugar Cookies This recipe will create delicious cookies that hold their shape when cut with a cookie cutter, you can alternatively roll the cookie dough into balls and bake them too.
This is my Italian Cut Out Cookie Recipe: this recipe is different because it's more cake-like. The cookies are firm, yet tender. There are a lot of eggs in this recipe and that is what gives them a cake-like quality. These cookies also hold their shape when cut and baked. These cookies freeze well.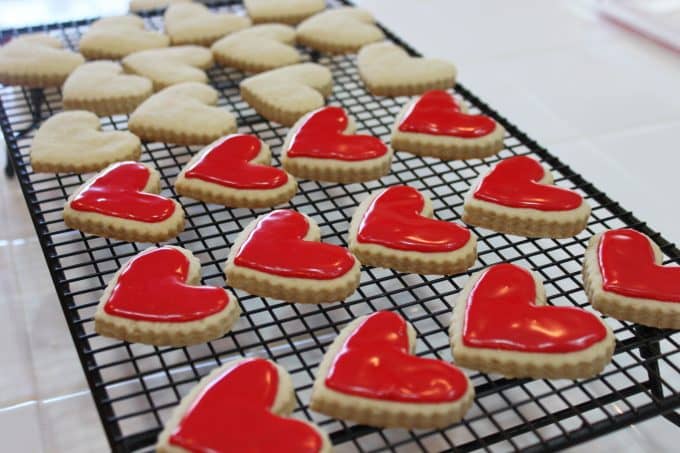 Be sure to follow the recipe instructions. Each cookie recipe will have different ingredients and steps. It's best if you start baking by having ALL the ingredients you need in front of you. You can measure them into separate bowls if that helps you to be more organized. Be sure you are using fresh ingredients, If you have baking powder from a year ago…. buy new baking powder it's the one thing that can mess up any good cookie recipe.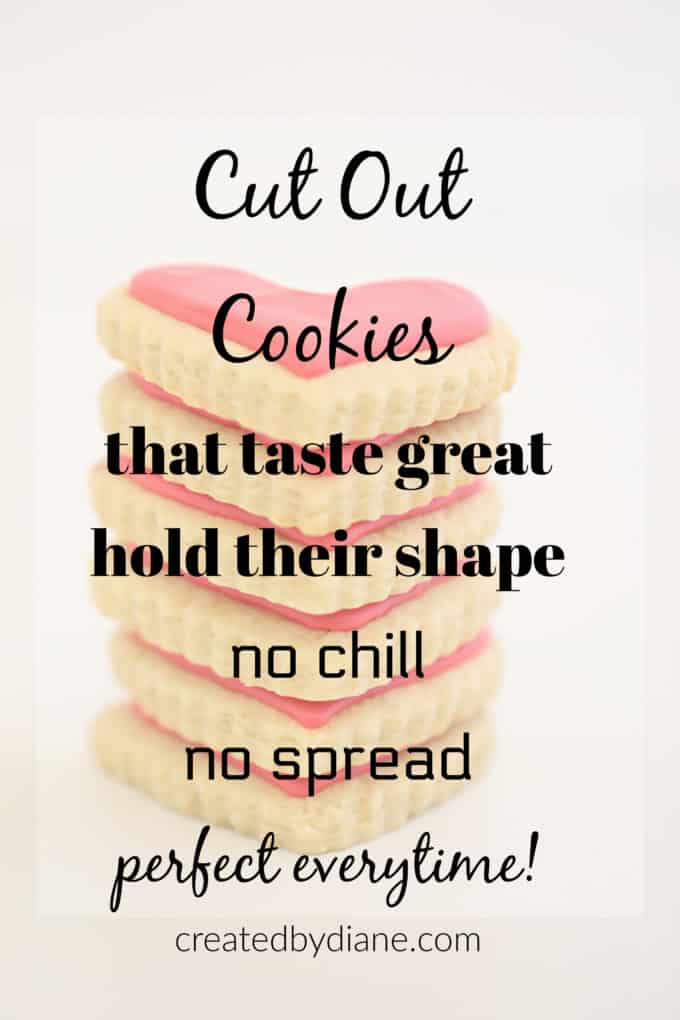 Freezing Cookies

:
Both cookie recipes freeze well. Be sure to double wrap the cookies. An example of double wrapping would be to put the cookies in a zipper freezer bag and then into a plastic container, or wrapped in plastic wrap and then put into a zipper freezer bag. Be sure all the air is removed. Use a straw and suck out the air, so the cookies will be really fresh tasting when they are thawed out. You can freeze un-iced cookies really well. I do freeze iced cookies, I find it works best with white icing and I wait two days to freeze them so all the moisture in the cookie and icing will have had a chance to "dry" so the cookies won't get freezer burn, I've frozen iced cookies wrapped individually for 3 months and they tasted just like freshly iced cookies.

Shipping Cookies:
It's best to wrap cookies in plastic, removing as much air as possible. Place them in a box or container so they don't move to much but that there is plenty of room between the box they are in and the box you place the box of cookies in. Two boxes, yes. If you wrap cookies and put them into a box without the added box for cushion, they'll move and break more easily. Bubble wrap or the foamy type of plastic wrap will help cushion the cookies, Air bags, or sandwich bags full of air will help.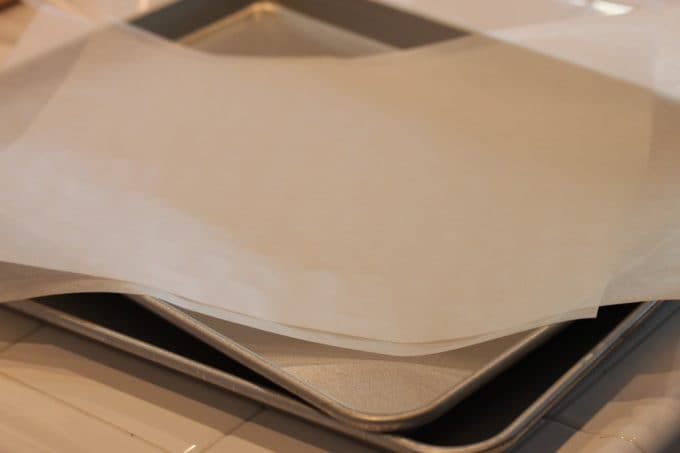 Baking Sheets: I use thick 16×20″ baking sheets that have a rolled edge. They are 1/2 sheets. They are used by bakeries. They produce even heat and even baking. Thin sheets tend to flex with the heat and bake the cookies quickly on the bottom. This results in dryer cookies and dark bottoms, depending on the cookie recipe, the butter can also spread the cookie really quickly and the result will be flatter cookies with a crisp edge but really no rise in the center and the cookies can even fall apart easily.
Parchment Paper Sheets: Parchment sheets prevent cookies from sticking to the baking sheet. Butter or shortening used to be a typical way for people to "grease" a cookie sheet, but that results in darker bottom cookies and darker equals over baked and dryer cookies and sometimes they have a greasy bottom because of it.
Parchment can be used multiple times, how many times depends on the brand you purchase. The thicker the parchment, the more uses you'll get out of it.
Dowels: the thin wood dowels are used to roll the cookie dough out evenly. Evenly cut cookies result in even baked cookies. I prefer 1/4 inch. Dowels come in round and square.
Wax Paper: Roll the cookie dough between wax paper. This avoids using excess flour and drying out the cookie dough. Dry cookie dough results in tougher, drier, more crumbly cookies.
Mixing Bowls: I prefer metal bowls on my mixer and off. They are lightweight, and they don't chip or break like glass. They clean easily in hot soapy water and when filled the hot water helps remove sticky items quickly.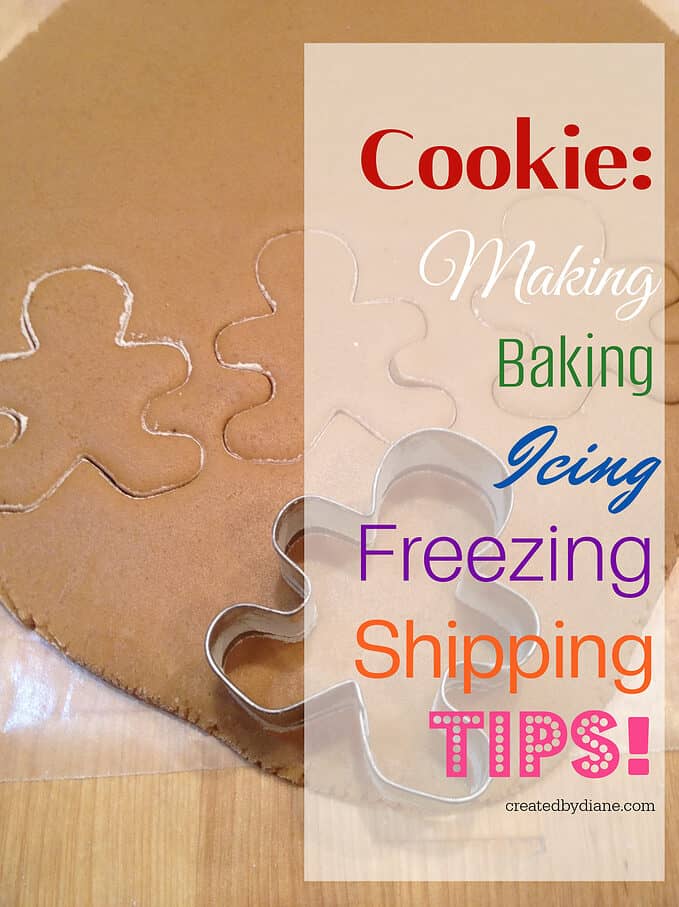 Having extra Kitchen Aid Mixer bowls has made baking days WAY easier than it was with one bowl.
Cooling Rack: This item is so great, I can't rave about it enough. I have two of them. This allows you to free up counter space, cool cookies without having to move the trays multiple times when you are baking. They are great for any baking project and crafts too.
Rolling Pin: a long even rolling pin will glide over the dowels smoothly and evenly to create great cookies.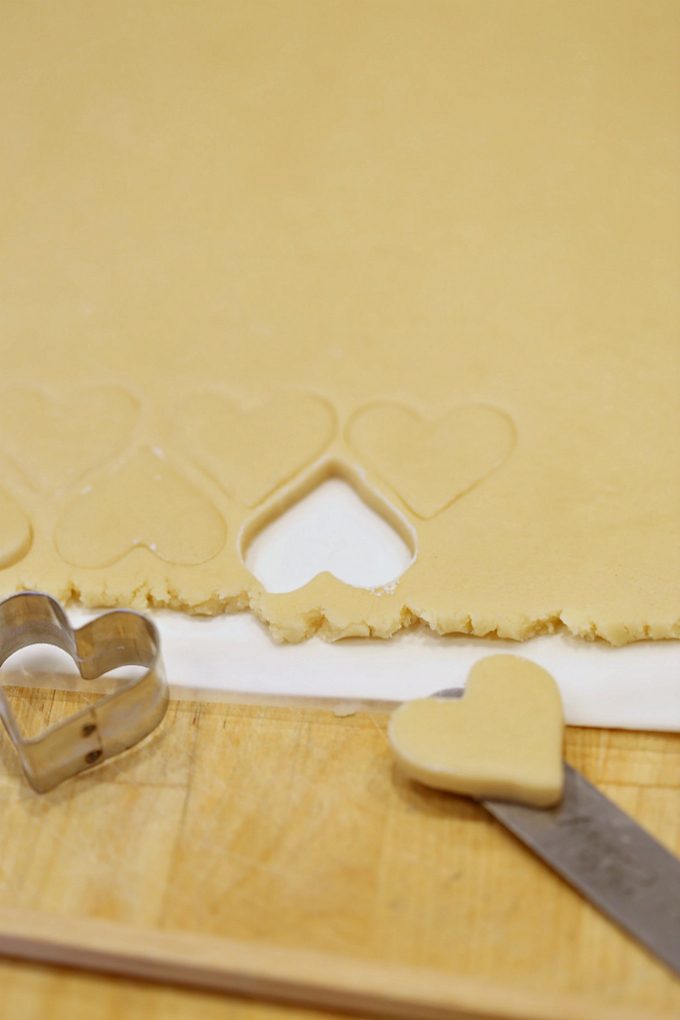 Small Offset Spatula: Using a spatula that is thin and close to the size of the cookie is best for transferring cookies from work area to baking sheet without messing up their shape.
Mini "Brownie" Spatula for 2 1/5 inch cookies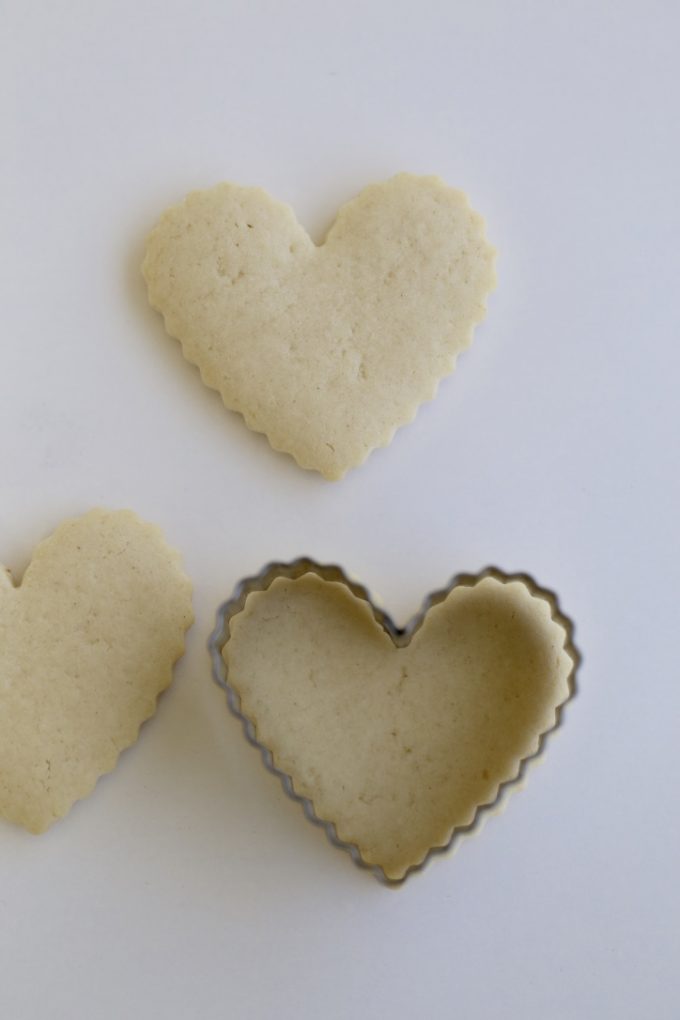 My cookie recipes listed above bake up cookies that are the same size and shape of the cookie cutters, no distortion. You can see by the photo above that the wavy edge on the cookie is still there when the cookies are baked and that the cookie is the same size as the cutter even after baked.
Be sure to evenly roll out the cookie dough, as I've shown you above. You will end up with great cookies.
This is the cookie cutter shown above, Crinkle Heart Cookie Cutter.
What causes spreading in cookies, or cookies that don't hold their shape?
All good questions, here are my answers…
Cookies can spread because of a few reasons, heat is one. An oven that is not properly pre-heated can cause the butter to melt slowly and the cookies will start to spread, rather than rise. When the beeping sound goes off that your oven is to the temperature that you set… it actually is not the best time to open the oven and put the cookies in. You're oven just reached the temperature opening the door can let out too much heat and drop the temperature rapidly, so be sure to preheat the oven well, so it'll hold the proper temperature. Use an oven thermometer, buy a thermometer and place it in the bottom of your oven, then you'll have a good idea of what the temperature really is.
The temperature of your ingredients is another, if the temperature of the butter called for is room temperature the butter should be about 65-67° so warm butter will result in quickly spread cookies, and greasy cookies. So don't melt your butter in the microwave and expect the same result. Don't use butter that has been sitting out on the counter for days and thinks that is what is referred to as room temperature, it could be warm as I mentioned. Room temperature is referred to quite a bit, if you take the butter out of the fridge, cut it into small pieces and allow it to come to "room temperature" for 30 minutes on the counter on a plate or wax paper I find works great. Can you use cold butter? you can but it often doesn't mix well in all recipes. Although truth be told my sugar cookie recipe is so flexible that you can use cold butter or even add all the ingredients in the bowl at once and still have great cookies, I tried it all sorts of ways after readers had questions and the cookies still came out great, did not spread, tasted great, so if there is a problem with my cookie recipe message me, I'm here to help.
Not enough flour if there is not enough flour and the dough seems greasy, add some flour a tablespoon at a time until the texture is smooth, not greasy, but not dry.
A hot kitchen! If it's hot (warmer than 70°) you'll often find that cookies will bake differently, the dough will be warm and cookies being a small baked good, can be affected by the temperature in the room as well as humidity.
Cookies don't hold their shape, often this happens if the cookies are rolled out too thin, I recommend 1/4″ thick and to be sure the cookies don't get crisp or brown on the edges, I roll the dough evenly using two 1/4″ dowels on each side of the dough to ensure the cookie dough is even and smooth from edge to edge.
Egg size, the standard egg size in baking recipes (across the board, from box mixes to bloggers) use large eggs (not extra-large or jumbo) the added liquid may not seem like a lot but in a cut-out cookie, it can make a huge difference.
Don't grease your pans, this will cause cookies to spread, use parchment paper to line the baking sheets, often there are problems with thin cookie sheets, dark cookie sheets, and inexpensive "cheap" cookie sheets. I use thick baking sheets with a rolled edge, I bake hundreds of cookies at a time with no issues, so trust me on this the cookie sheets matter. I use heavy 4 sided rolled edge cookie sheets like they use in bakeries, they are my favorite!
Plan ahead and have enough cookie sheets, allow the cookie to cool completely on the cookie sheet you baked them on, don't move cookies to a cooling rack… 1) it makes a mess 2) you risk goofing up your cookies 3) and this recipe is made to bake and cool cookies on the baking sheet. So this should go without saying, don't put cookie dough on a warm cookie sheet.
Do you have to refrigerate or chill the cookie dough? Using my recipe. No, I do not refrigerate or chill my dough. I make the dough, roll it out, cut the cookies, place them on a parchment lined baking sheet and bake them. I then allow the cookies to cool completely. Then I either ice them or I eat them un-iced! If I'm not icing them right away I lay a clean thin, soft dish towel over the cookie sheets to ice in a day or two. They do not go stale, they taste great. This cookie recipe freezes well too, I suggest freezing up to 60 days for best results.
How to make better tasting cookies
Cookies lack flavor, I give my recommendation for flavor on my recipes, most often the vanilla is one of the main sources of flavor in cookies, the better the vanilla, the better the flavor. I've had many people say they make their own vanilla (and they rave how good it is, but as soon as it's heated its flavor dissipates) I often use vanilla bean paste, specifically Neiman Massey, the quality is worth the price. I have purchased SO MANY varieties of vanilla, and it's interesting to me how if you smell the bottom of the baked cookie great vanilla smells amazing… don't believe me, I did a smell and taste test and had 5 people smell and taste different vanilla extract/emulsion/bean paste if my cookie recipes and buying a large bottle at a big box store with a well known name on it isn't always the best flavor. I recall baking two batches of cookies with a new bottle one year and they tasted so bland. It was the vanilla. If you want to add more vanilla, go right ahead.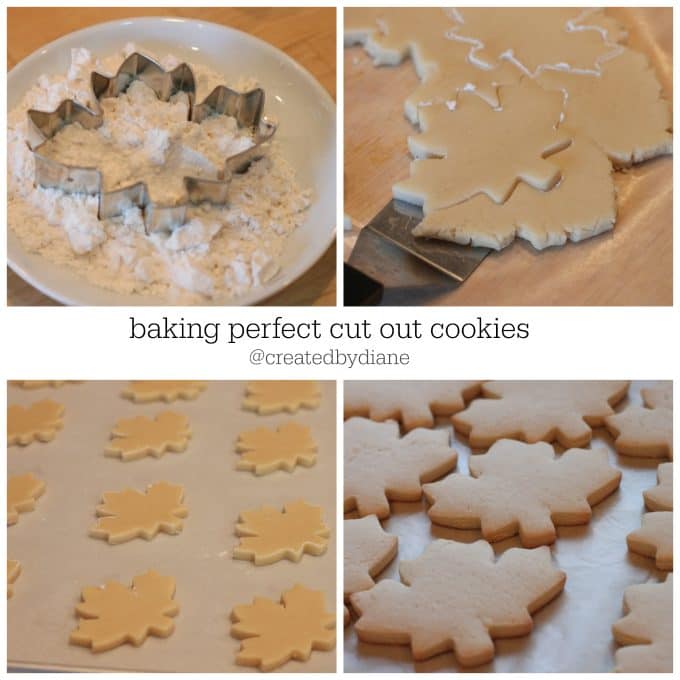 cookie cutters: You will find cookie cutters in lots of places, Amazon, Walmart, baking supply stores, and antique shops always have fun shapes you don't see everywhere.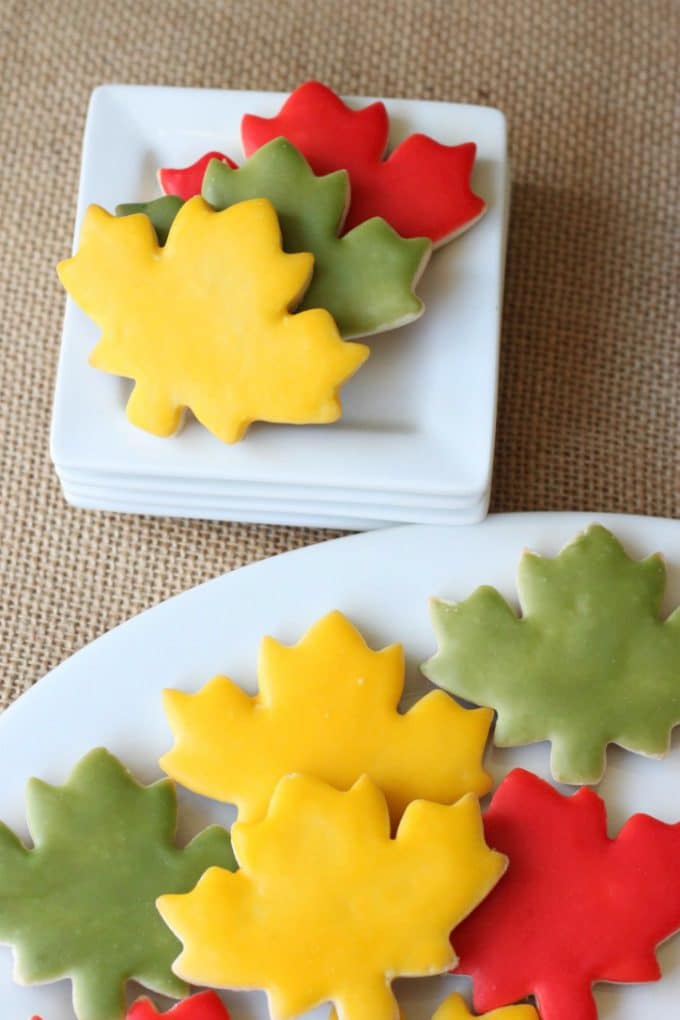 Icing: I have two ways to ice cookies
one is How to Ice Cookies WITH a Piping Bag
the second way is How to Ice Cookies without a Piping Bag.
The posts include recipes for icing as well as how to apply icing to cookies.
If you have a specific question on baking cookies feel free to leave it in the comments. I do read all comments personally.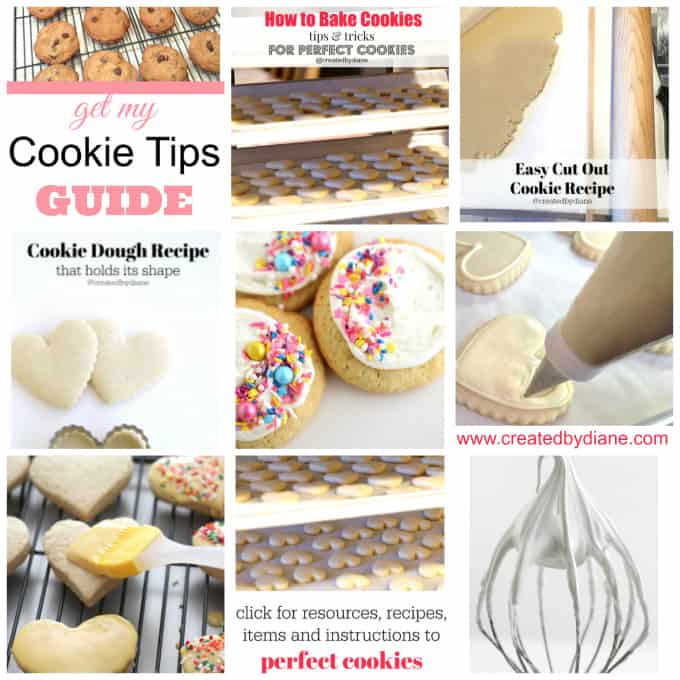 Find more great info on baking cookies here: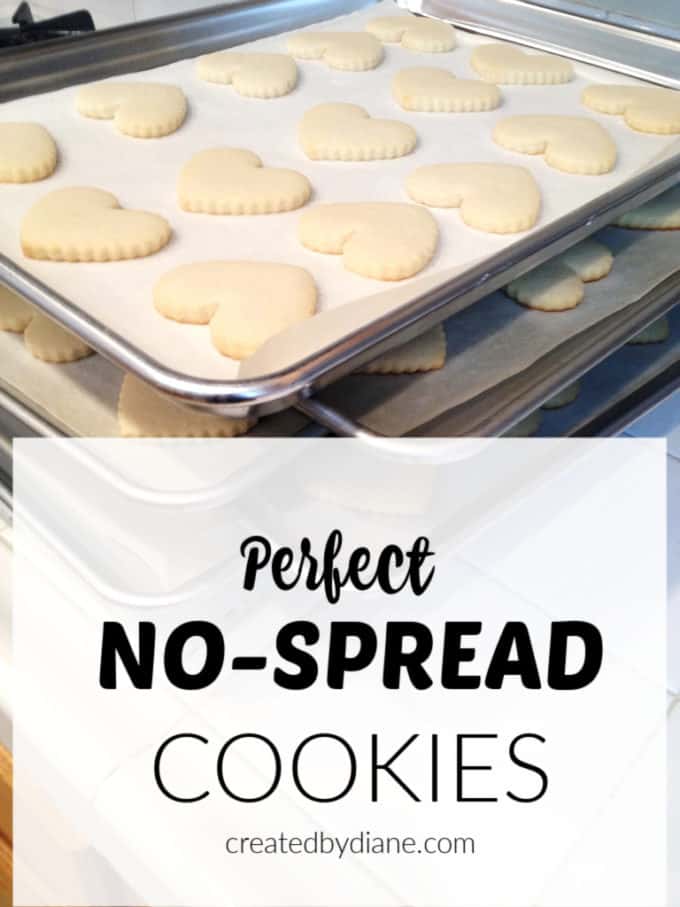 STILL looking for more, below you will find a delicious list of sugar cookie recipes lots of great flavors perfect for your next baking adventure!