Maple Walnut Cut Out Cookies with Maple Icing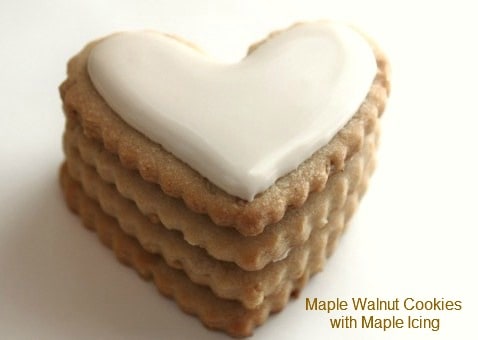 For as long as I can remember I've liked "Maple Walnut". 
Maple walnut ice cream, wet walnut topping on hot fudge sundaes 
(which is walnuts in a maple syrup) which I made many gallons of at an ice cream shop, which was my first job. Maybe that is why I have so many ice cream memories.
Funny I really don't like maple syrup on pancakes….hmmm
but I do like maple syrup on these cupcakes and if you like those you may like these and oh yes there is the walnut and brie appetizer that I really need to make again.
The other day my husband shared with me a bite of a maple walnut dark chocolate candy that was WONDERFUL, good thing I didn't have a whole box full or they'd be gone!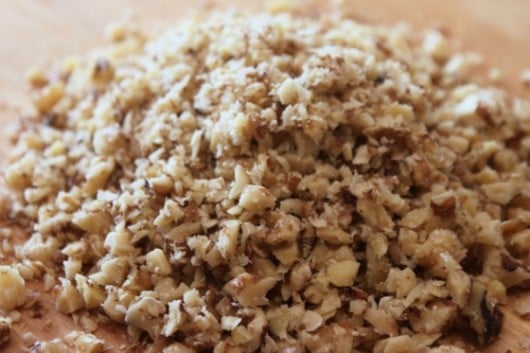 Since that day, I've been dreaming of maple walnut and just had to make them into cookies.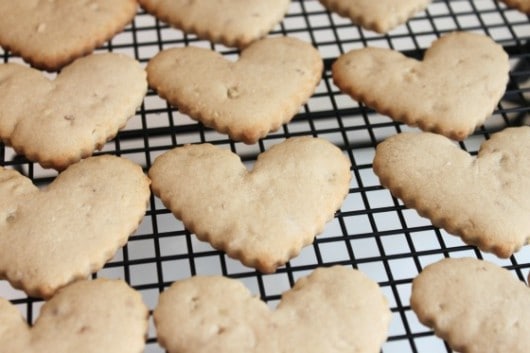 more walnut favorites:
Banana Walnut Muffins with Banana Icing
Frozen Banana Treat with Walnuts
and these yummy walnut cookies
I am getting a lot of use out of the Recipe Index on my site, can you tell? It's so much easier to locate all these "hidden" treasures.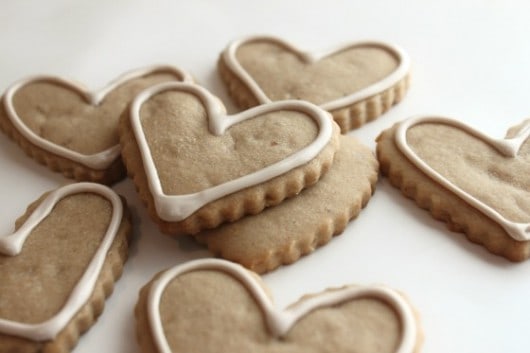 I like outlining some cookies for those who don't prefer a lot of icing…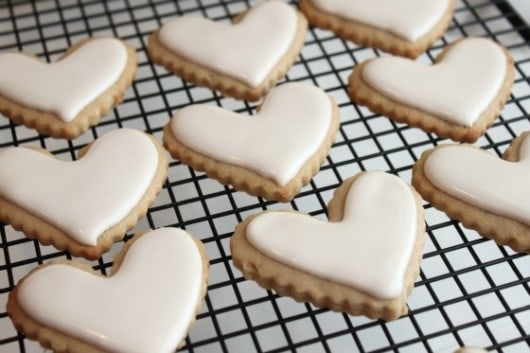 Since the maple extract has a beige coloring when mixed in the icing I added a few drops of white food coloring to brighten it up a bit and I'm so glad I did, the cookies had an antique white look.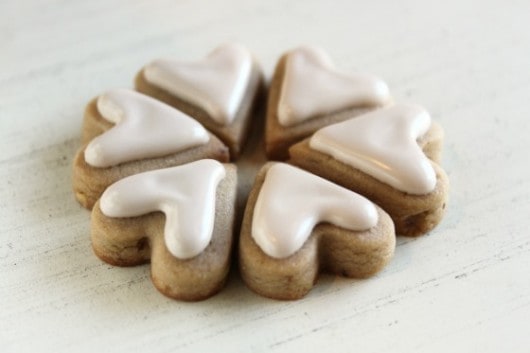 oh and some minis that were so cute!
These were my husbands favorites, he said they reminded him of Lennox China with the details added, I had fun playing around with the remaining icing and kept piling it on 🙂 more of a haphazard way, but they turned out cute.
Maple Walnut Cut Out Cookies with Maple Icing
Ingredients
1 cup butter
1 1/2 cups powdered sugar
1 egg
2 teaspoons maple extract
1 teaspoon vanilla extract
2 3/4 cups flour
2 teaspoons baking powder
1 teaspoon salt
1/2 cup finely chopped walnuts
Instructions
Beat butter and sugar, add egg and extracts, then add in flour, baking, powder, and salt until all combined well. Stir in nuts.
Roll out dough on floured surface. Cut into the desired shape with cookie cutter. Bake on a parchment-lined baking sheet at 400 degrees for 7-9 minutes. Cool completely before icing.
*
Maple Icing
two cups powdered sugar
two tablespoons water
one tablespoon corn syrup
one teaspoon maple extract
four drops white Americolor coloring
Mix together until smooth and pipe on cooled cookies with a piping bag and #4 tip.