These cookies are full of delicious flavor, honey and graham cracker goodness!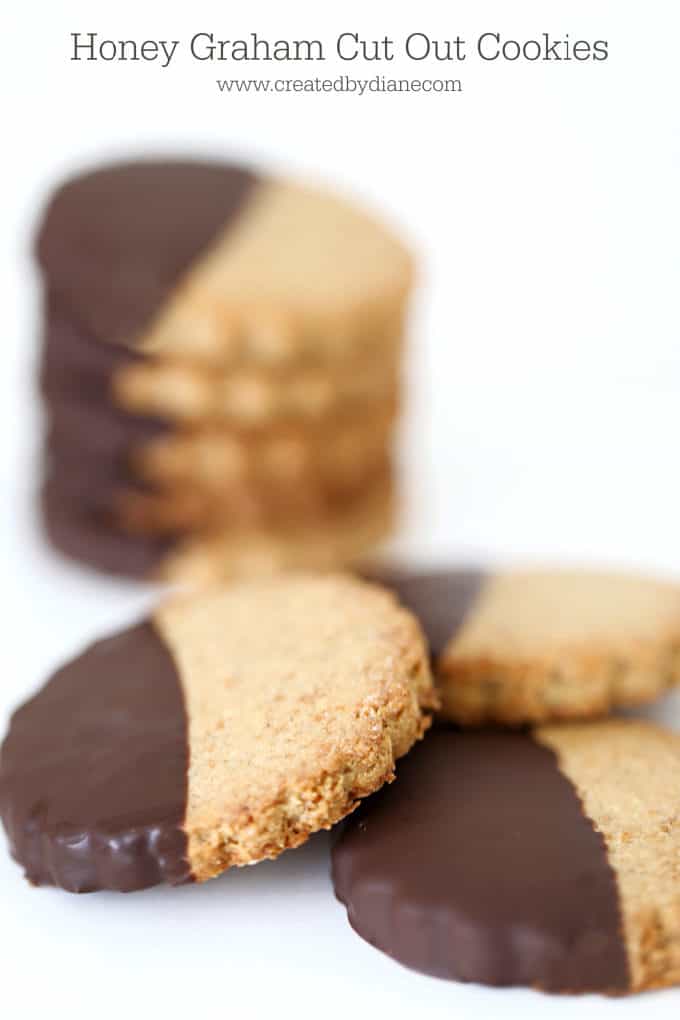 These have a great texture and flavor, they can be cut into any shape you'd like. 
So have fun or simply cut them into traditional squares.
These can be enjoyed plain, iced to fit any occasion or dipped into chocolate.
The options are endless!
Be sure to see my post on how to Bake Perfect Cut Out Cookies for my helpful tips!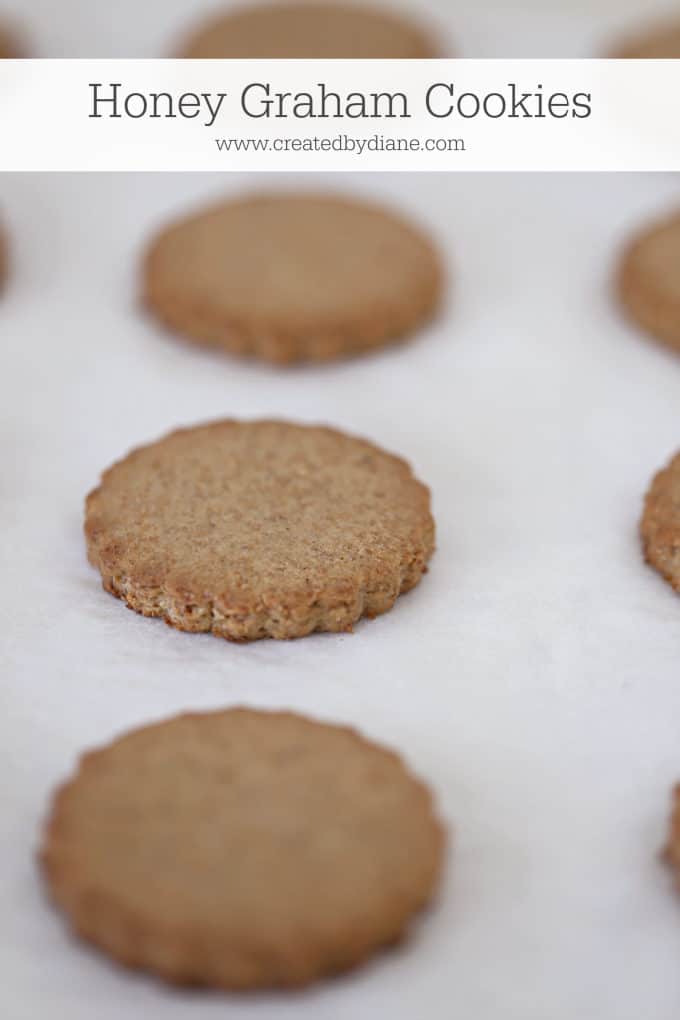 I used a 2-inch scalloped cookie cutter for these. I just LOVE a scalloped edge!
The cookie dough comes together easily I made a video if you'd like to see all the steps.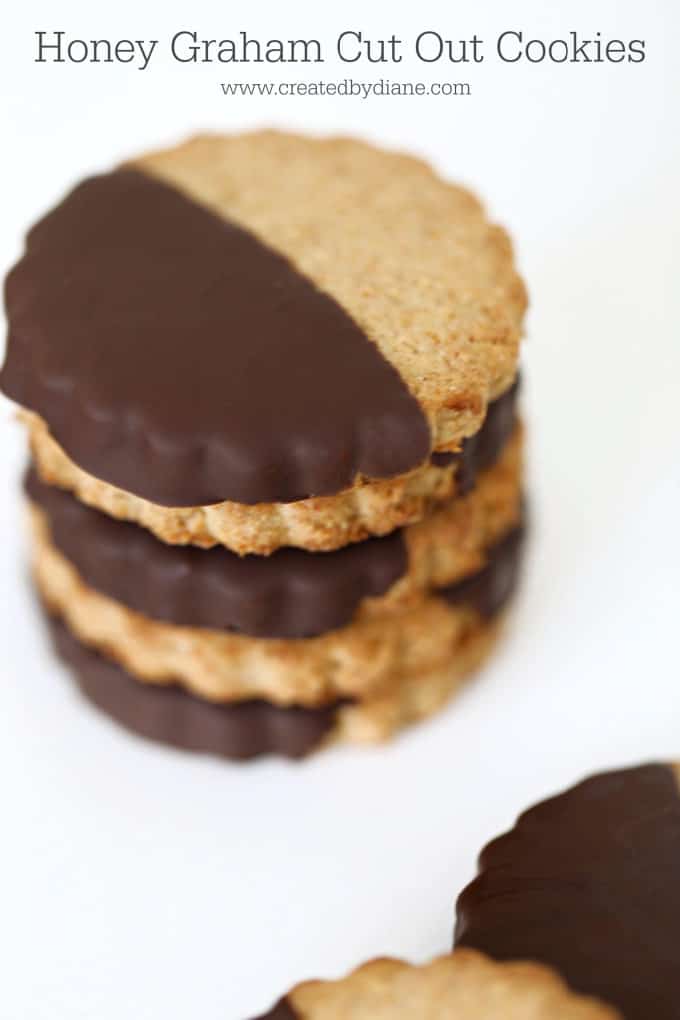 I love cookies dipped in chocolate,
so grab some of your favorite chocolate I prefer Ghirardelli 60% Cacao with a teaspoon of coconut oil so the chocolate melts silky smooth and don't' get thick on the cookies. (vegetable shorting can be used if you don't have coconut oil) and melt them at 30-second intervals in the microwave until completely melted stirring every 20 seconds to be sure not to overheat and burn the chocolate.
Add a toasted marshmallow in between two of these and you have an instant s'more!
More S'mores Recipes:
These were cut with a bumblebee cookie cutter, then glazed with a light yellow Glaze Icing and a small amount of icing tinted black to create the stripes. Other options for icing is Royal Icing.
Take a look at the video below of this recipe:
Honey Graham Cut Out Cookies
Ingredients
1/2 cup butter (room temperature)
1/2 cup brown sugar
1 egg
2 tablespoons honey
1 teaspoon vanilla extract
1/2 teaspoon ground cinnamon
3/4 cup all-purpose flour
1/2 teaspoon baking powder
3/4 cup wheat flour
1 cup wheat germ
Instructions
Preheat oven to 375°
In a bowl of a mixer beat butter until smooth.
Add in brown sugar.
Then mix in the egg until it's combined.
Mix in honey, vanilla, and cinnamon.
Next add in flour, baking powder wheat flour, and wheat germ and mix on medium-high until combined.
The dough will pull away from the sides of the bowl if it's really sticky add a tablespoon of flour.
Roll out the cookie dough in between wax paper sheets to 1/4" thick.
Cut out the desired shape of cookies with a cookie cutter.
Place cookie dough shapes on parchment lined baking sheets.
Bake at 375° for 7-8 minutes or until the edges just start to get golden.
Let cookies cool on the baking sheet.
Icing cookies with glaze icing, royal icing, or dip them in melted chocolate.