The great flavor of Thai Tea makes these cookies irresistible!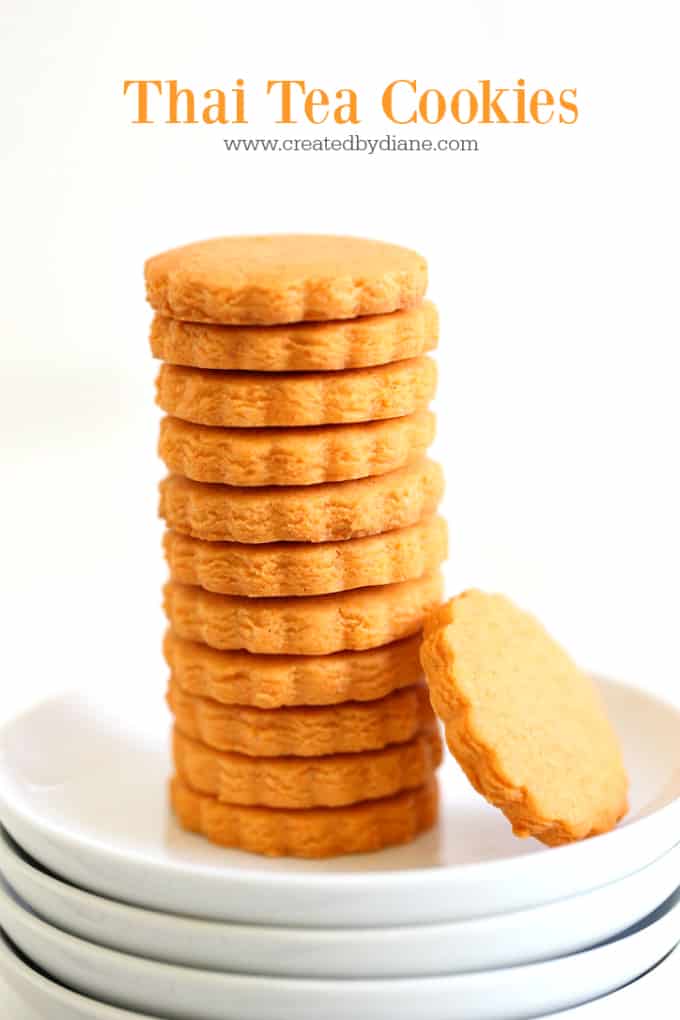 I love Thai Tea Bobo, I often brew it at home. Sometimes I head to a local boba shop and sip some there. Either way, it's delicious in my book!
I recently came across "instant" Thai tea. I was curious if I'd like it, and I do it's not as strong as the brewed version but it's super easy to make and fun to have on a trip, you only need boiling water to make it and a package of instant Thai Tea Mix, it has cream and sugar added to it.
I talk about my love of boba tea in this post.
Curiosity got the best of me and I just had to see if I could make that great Thai Tea in cookie form, and voila…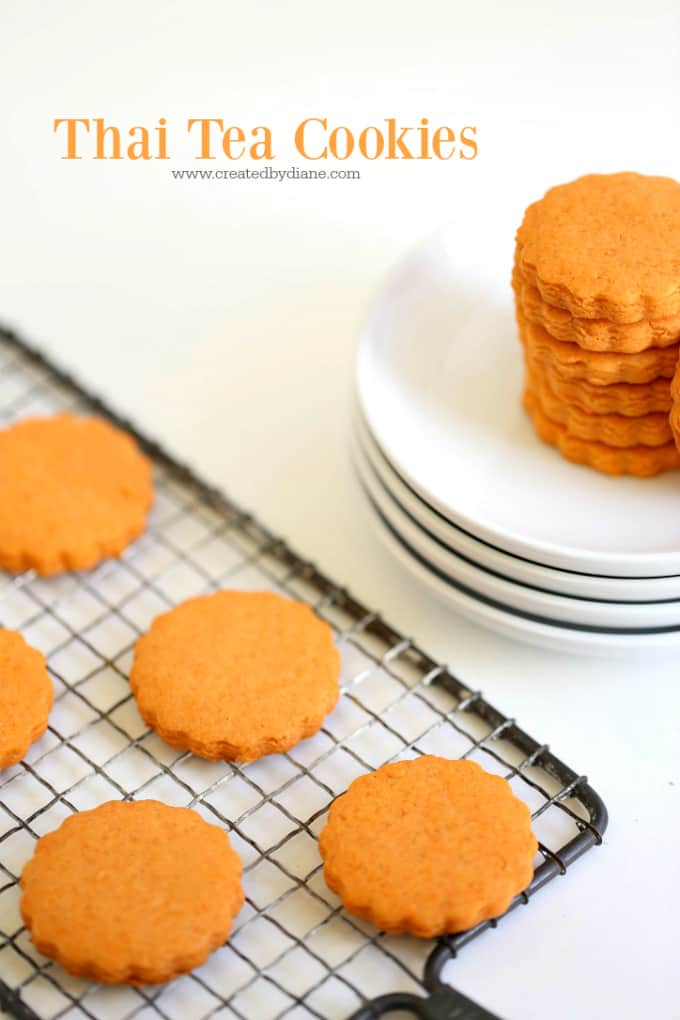 they are so yummy and cut too!
And that COLOR is just perfect, don't you think!
Have you had Thai Tea? I love going out for Thai food, there is a place nearby and I love seeing the tables lined with delicious food and Thai Tea, all pretty and orange and swirly! I rarely leave there without having one.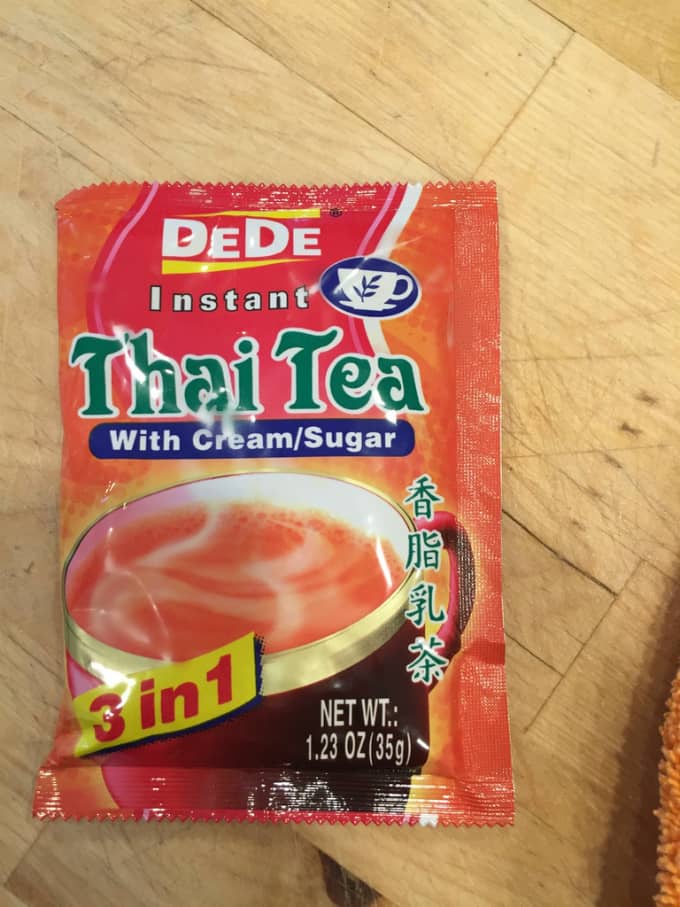 If you don't find the Instant Thai Tea Mix locally it's available online HERE.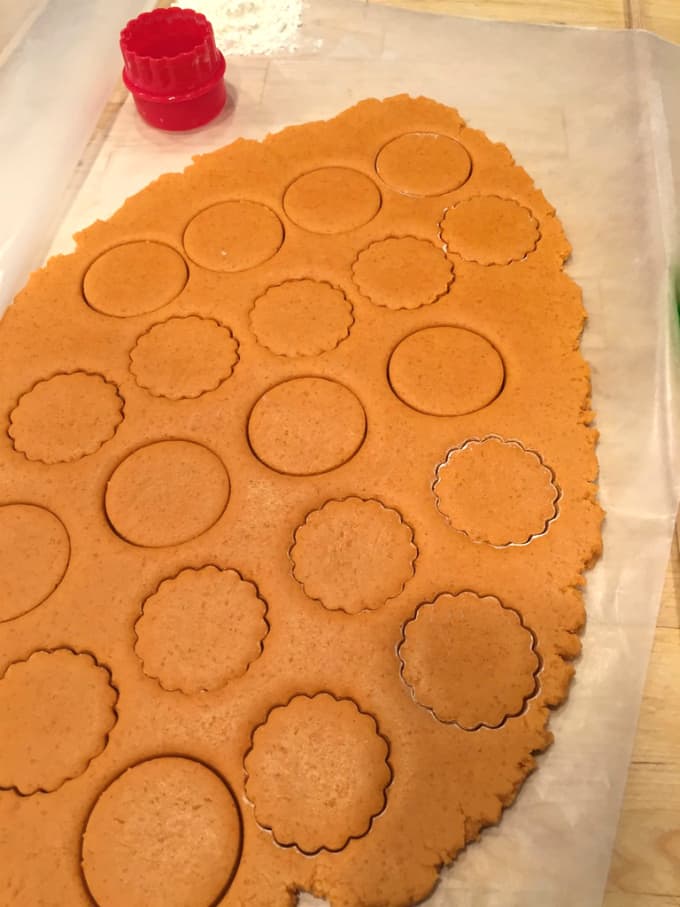 Roll and cut out cookie dough with your favorite cookie cutter. I used a 1-1/2 inch round cutter it has both a smooth edge and a scalloped edge. I liked the scallop edged cookies best.
I can't help it I love a cute scallop edge!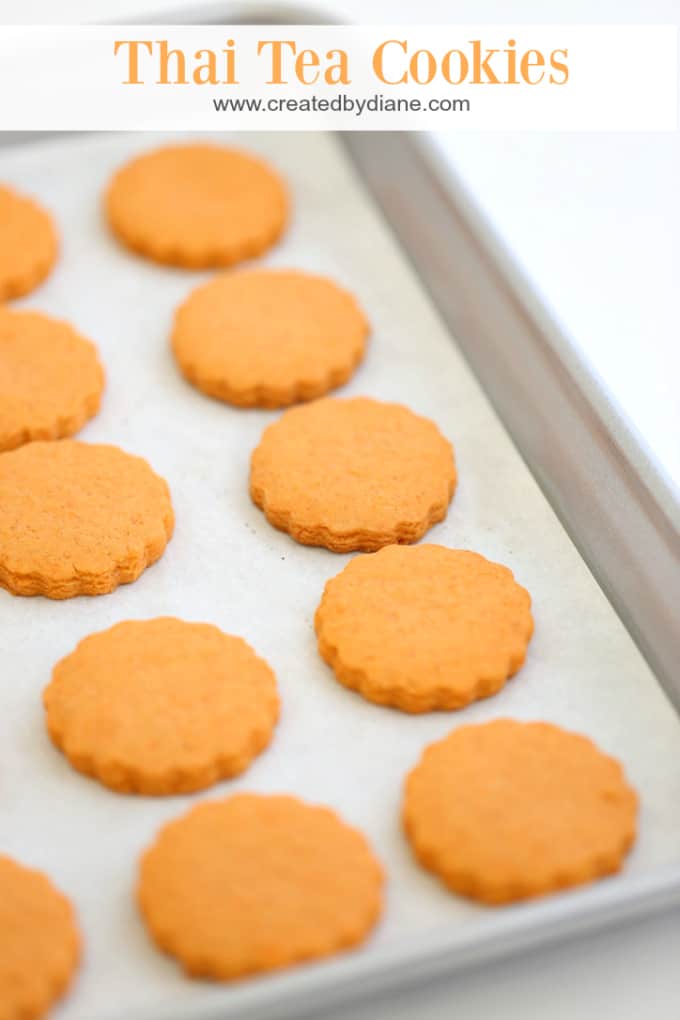 These cookies bake quickly, they are done in 7 minutes. The cookie dough does not need refrigerating, it does not spread, it's a great cookie recipe!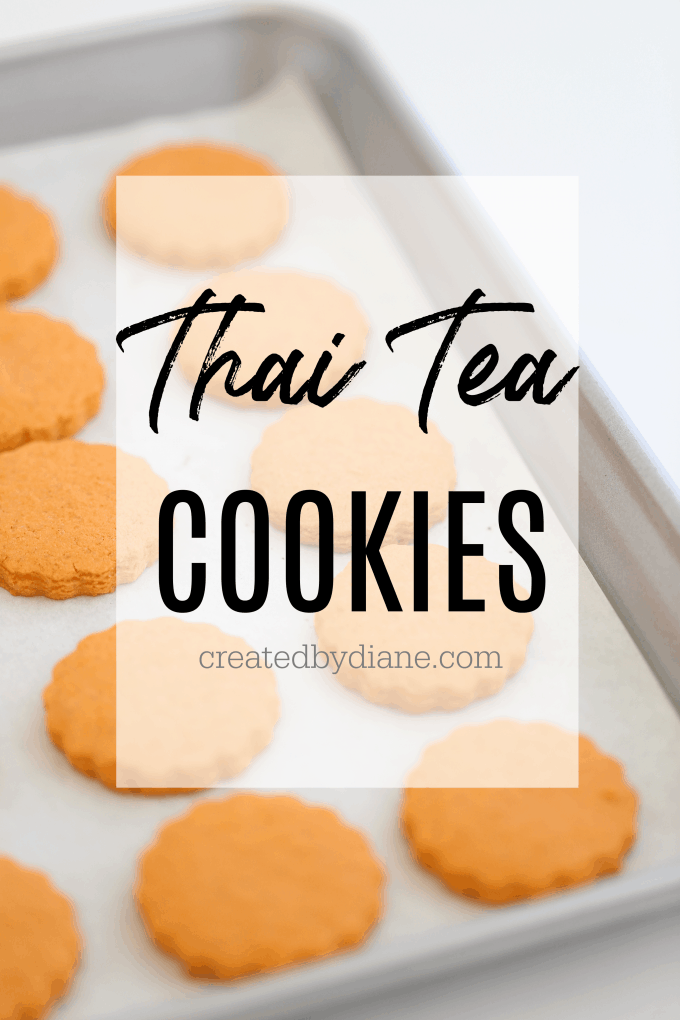 Thai Tea Cookies
Thai tea flavored sugar cookies with a pretty orange color that comes from instant Thai tea mix.
Author:
Diane Schmidt, Created by Diane
Serves:
45-1.5 inch cookies
Ingredients
1/2 cup butter (if using salted butter don't add additional salt)
3/4 cup powdered sugar
1 egg
1 teaspoon vanilla
2 (1.23oz) packages Instant Thai Tea Mix
2- 3 cups flour
1 teaspoon baking powder
1/2 teaspoon salt (do not add salt if using salted butter.
Instructions
Preheat oven to 400·
In the bowl of a mixer beat butter with sugar until combined.
Add in egg, vanilla, and instant Thai Tea mix and blend on medium until blended.
Mix in flour, baking powder, and salt.
Roll out dough between wax paper sheets 1/4 inch thick, cut with a 1-1/2 inch cookie cutter or cutter of your choosing.
Bake on parchment lined baking sheets for 7 minutes, the bottoms of the cookies will be slightly firm and lightly golden
Allow cookies to cool completely on baking sheets.
Click HERE for how to bake PERFECT Cut Out Cookies