If you ask me SOUP is the perfect meal. It's easy to make, typically with simple ingredients. Most recipes can be made in about 30 minutes. They can be made heartier with just a simple addition. They go great with a nice salad or a loaf of crusty bread.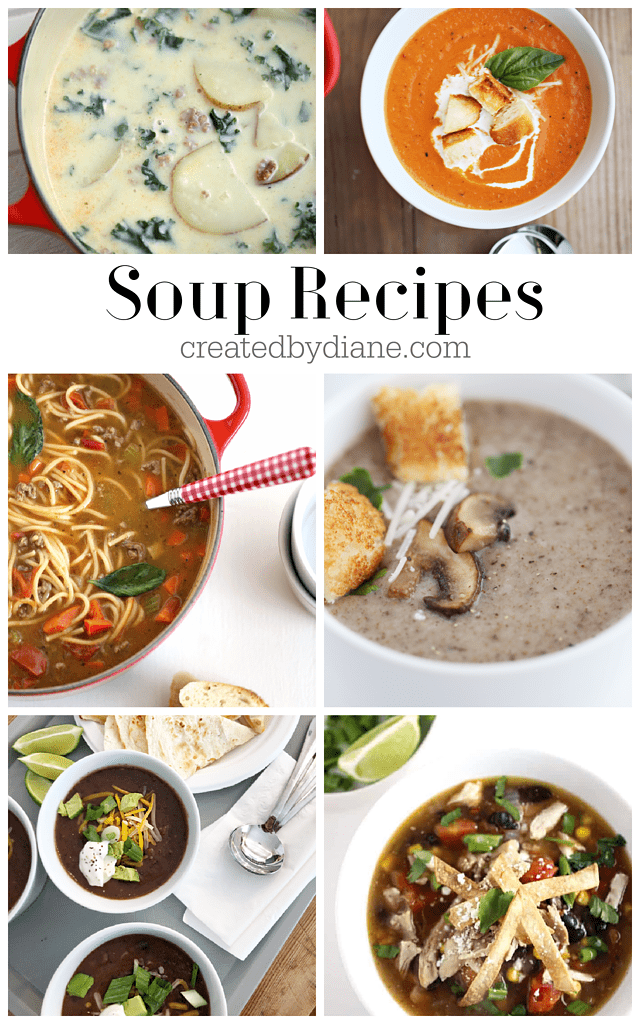 Soups fill you up and help you eat your veggies!
To begin start with a heavy bottom pot, they absorb and distribute the heat evenly. Thinner metal pots can burn on the bottom and overcook the ingredients. Thinner pots can have hot spots as well.
You can prep most soups and then place them in the crock pot if you don't want to watch the pot on the stove. It's also a great way to keep soup or chili hot so you can enjoy on a cool crisp day. As soon as the weather turns cool, it begins to rain or snow… it's soup season in my book!
Most soups start with the items that will flavor the broth, such as a mirepoix (carrot, onion, celery) saute the diced vegetables in some oil or butter. Add or delete items to make it your own. Then begin building the flavor for the soup by adding some broth, then the main ingredients.
Thicken soups just before they are finished cooking, use a cornstarch slurry (cornstarch and water mixed) pour it into the simmering liquid slowly, and stir and simmer the soup until it's thickened. Alternatively, a cup of shredded cheese will work as well.
If your soup lacks flavor, there are a few things you can do without adding a ton of salt. But salt is important for a balanced flavored soup. I prefer coarse kosher salt or Himalayan salt (not table salt, it has a funny taste and I only use it if I have nothing else, often you have to use more table salt to achieve a good flavor so don't be afraid to try another variety of salt or something else you might like to add an umami flavor like soy sauce, fish sauce, lemon, sesame oil, crushed red pepper, or garlic.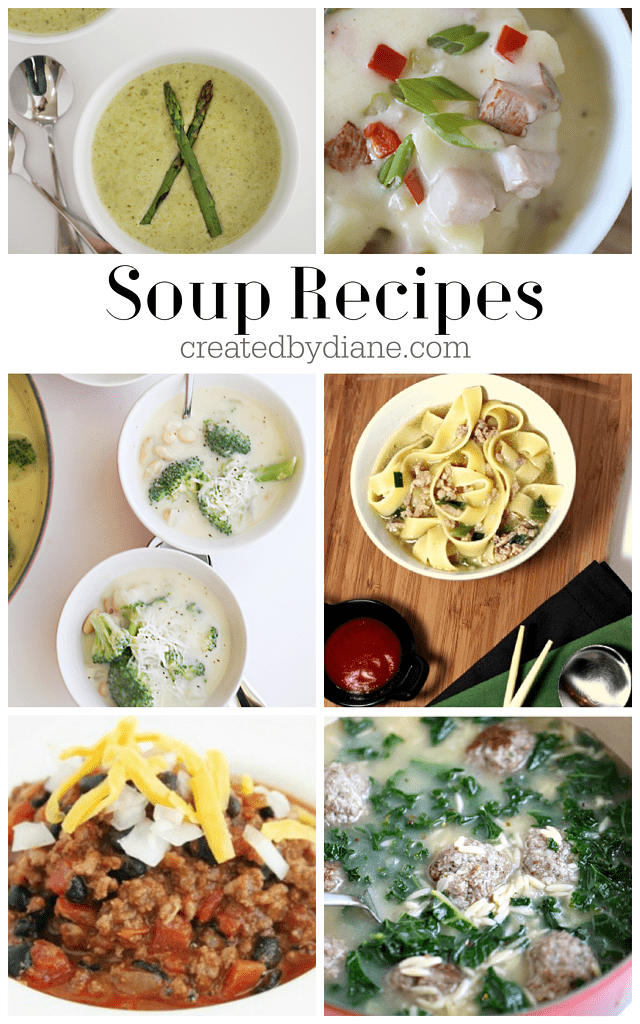 AND.. if you're looking to add something to the meal, add in a salad, sandwich like grilled cheese, or toast bread- make it cheesy, garlic, or French Bread Pizza
More soup recipes: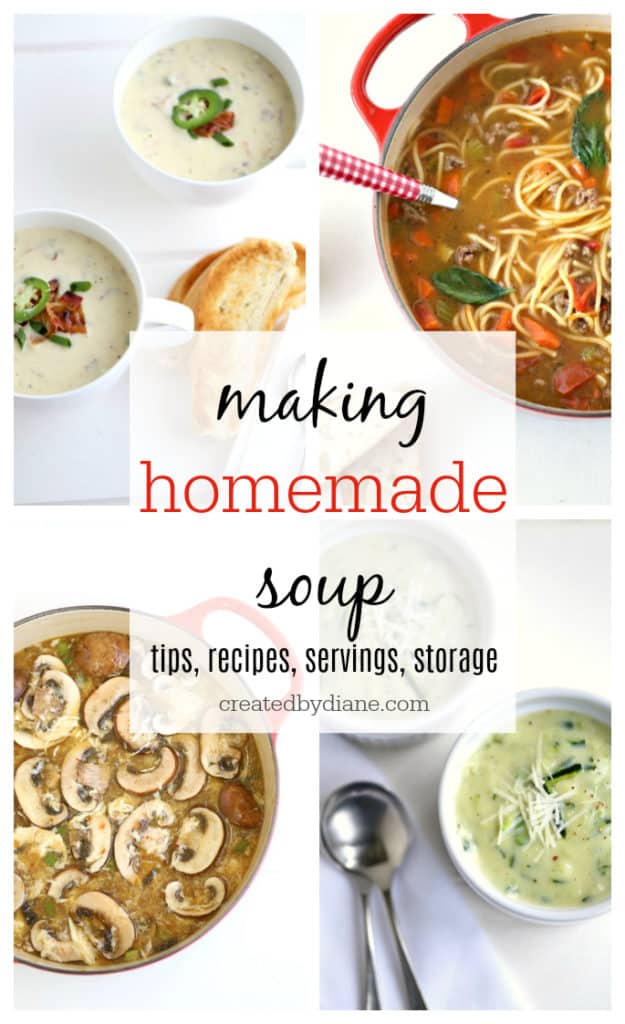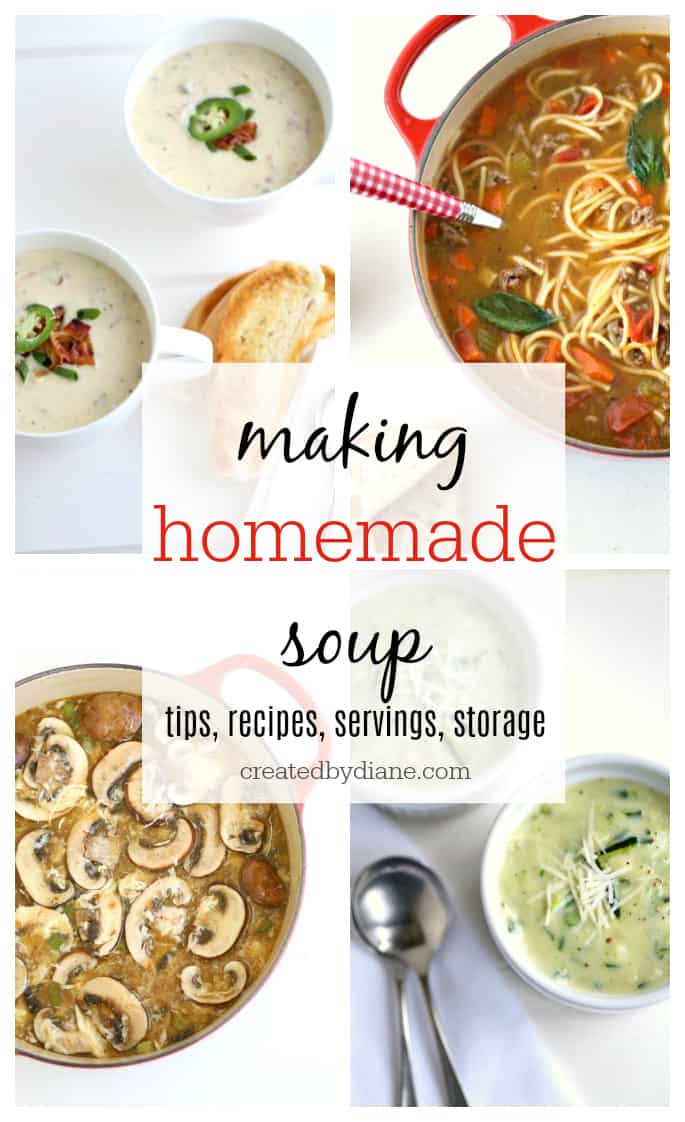 I've compiles a ton of info on making soup HERE, be sure to check it out for substitutions, how to make soup out of practically nothing, how to make the recipe your own, and MORE soup recipes.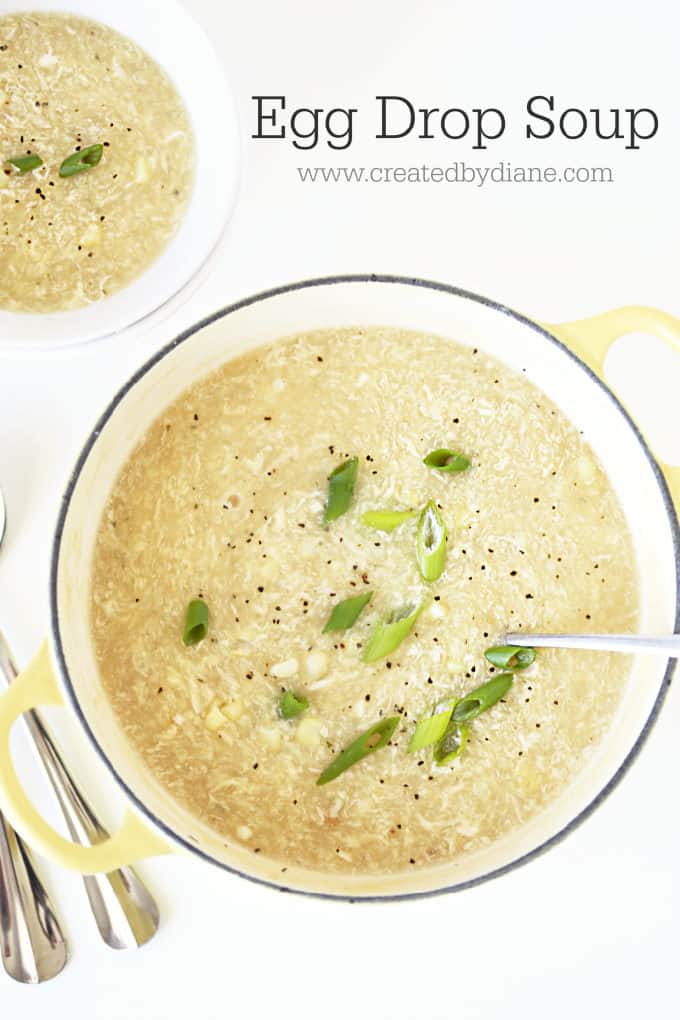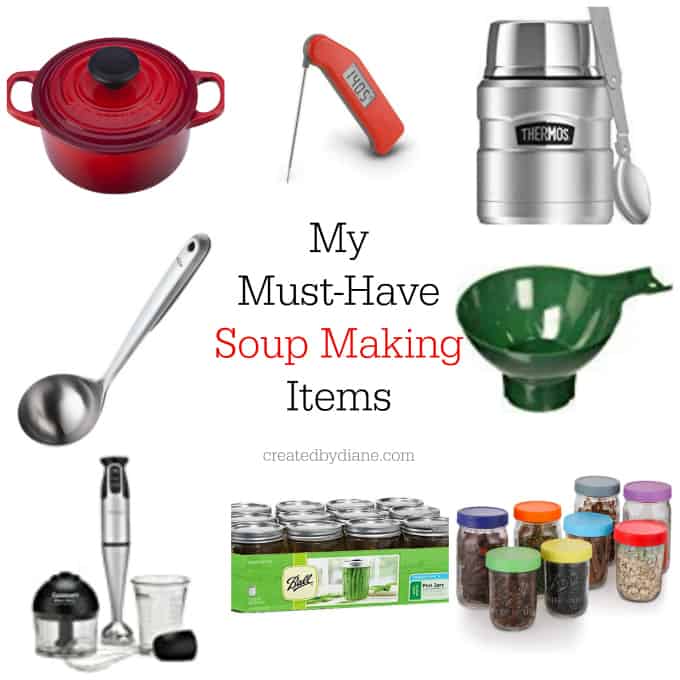 My list of must-have items to make soup
Horray for SOUP!