I have eaten more bowl of chicken and dumplings than I can count. It's always been my favorite.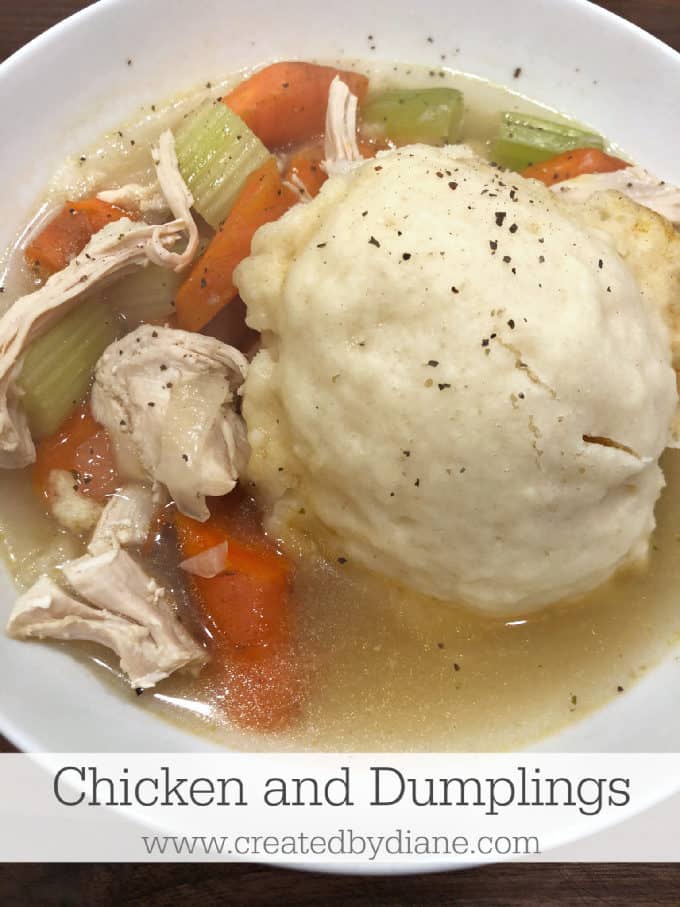 I great up having the dumplings made from Bisquick and they were yummy.
I now make the dumplings from scratch.
The choice is yours on how you can make it with my easy recipe.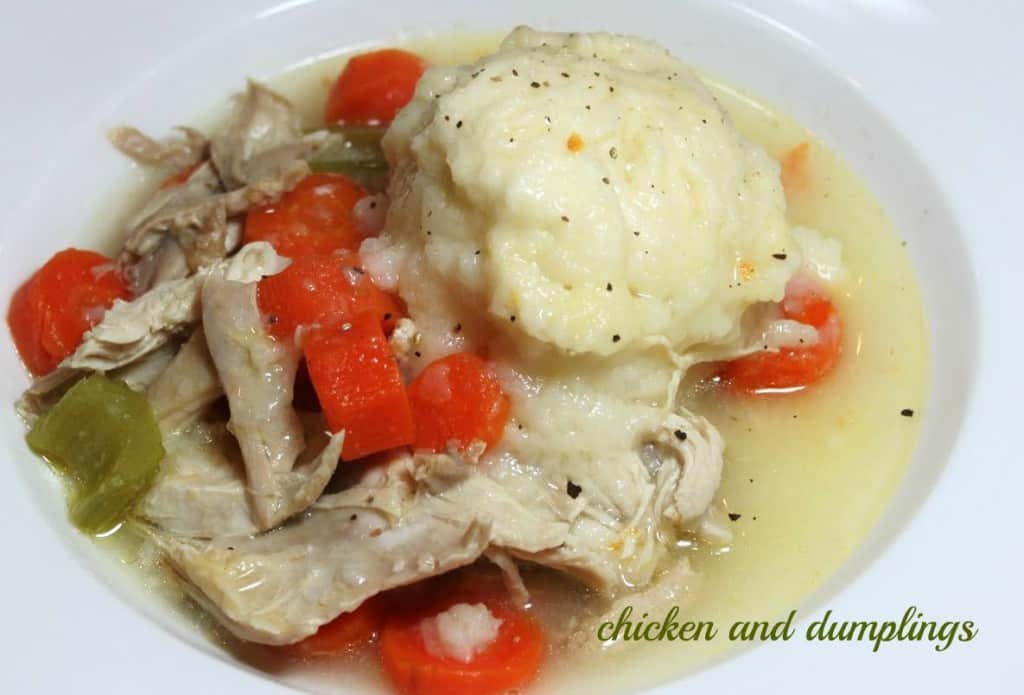 Chicken & Dumplings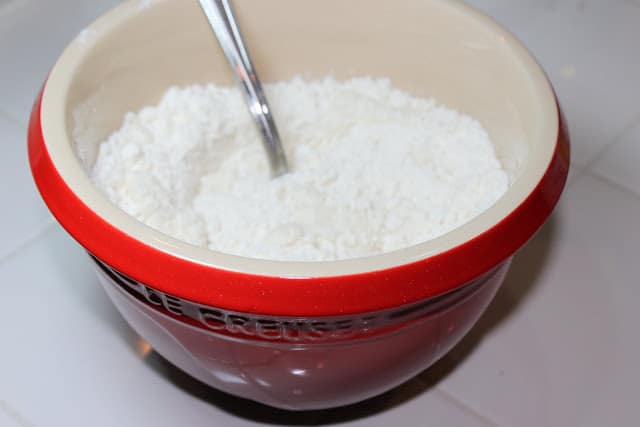 I've used this bowl so many times and have only had it a couple of days.
It's 1.4 quarts and shiny red and pretty as can be.
I now have it sitting on the counter next to the stove ready to go with whatever is next!
It's so pretty I'm not even going to have to find a spot for it in a cabinet.
It's plenty large enough to mix in, I used it to melt butter for my
Italian  Cookies
which have to cool before I add the eggs and it was so nice that the bowl wasn't so hot after being in the microwave, as my other bowls get.
Back to Dinner…
tonight I used the bowl to mix the dumplings and it was great.
and yes, I sometimes use Bisquick to make them just like my mom did when I was a kid and other times I make the dumplings from scratch. The recipe is below.
Dumpling Recipe
Ingredients
1 cup flour
1 egg
2 teaspoons baking powder
½ teaspoon salt
½ cup buttermilk
Instructions
Mix all ingredients in a medium bowl with a fork.
Place dollops of dumpling dough on the top of lightly boiling chicken broth, time it for 10 minutes.
Then place a lid over the pot and simmer for 10 more minutes.
Serve with chicken and vegetables and spoon broth over dumplings.
Speaking of my mom and Le Creuset,
take a look at what she spoiled me with…
Yes, my very own Le Creuset 9 QT. dutch oven.
Yes, I was shocked!
My mom always says you have to have the right tools,
and now I feel like a real cook!
I slow cooked the chicken on medium.
while I took the chicken off the bone.
I skimmed the fat off the broth then,
chopped  6 large carrots, 3 stalks of celery, and half an onion.
I simmered them with 1-2 tablespoon chicken flavor,
then scooped out the dumpling mix and placed it on top of the simmering both with the chicken returned to the pot.
 I cooked the dumplings for 10 minutes without being covered
then 10 minutes covered
the dumplings come out flakey
Just like I remember my mom's… Thanks mom, you are the best!
If you don't want to make the dumplings just follow the instructions on the box, either way you'll enjoy it!