Zucchini and cheese are a delicious combo that makes for an extra yummy quick easy soup recipe!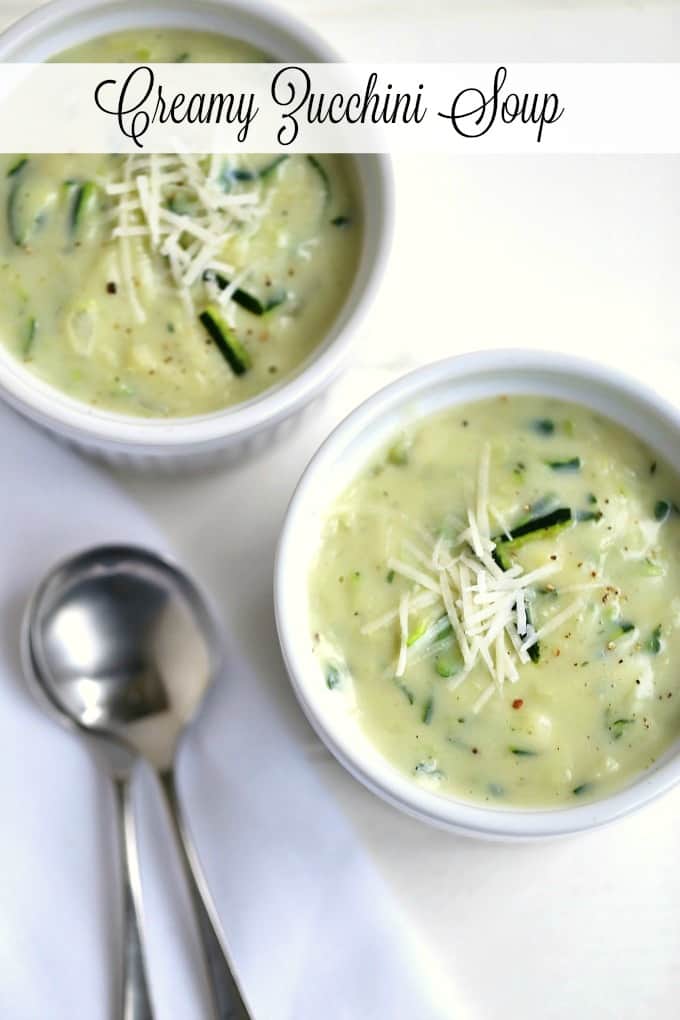 WOW, the weather has really turned cold here, we normally have pretty mild winters in So Cal, but it's been 28 degrees at night and pretty chilly during the day.
For someone who barely has a winter coat, as in typically we just need a flannel or light jacket in the winter, trying to figure out how to stay warm without turning the heat up all the time has been fun.
I will mention I do have an electric throw blanket that I hadn't taken out of the closet since two years ago, and needed it badly now! That has been a life saver, especially while sitting at my desk.
So making soup is now mandatory with all this cold weather.
Here are some more soup recipes you may like:
If you love zucchini like I do, I have some more zucchini recipes you may like: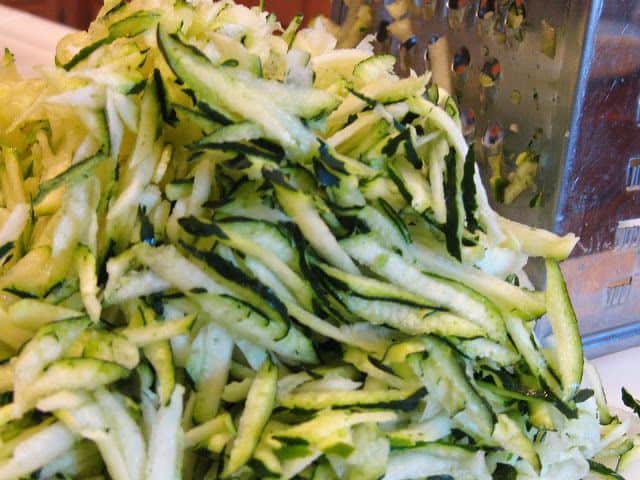 This soup recipe comes together really quick, you simply grate the zucchini so it doesn't take long to cook and there are no big chunks.
Begin by sauteeing onion and butter in a saucepan, then add in some flour, this will help thicken the soup. Next add the zucchini and milk, along with some chicken boullion and bring to a boil, turn the soup on low and then whisk in the cheese.
Since the zucchini is grated is will cook so quickly, I like the texture of the grated zucchini in the soup. If you prefer your soup super smooth, just use an immersion blender and puree it smooth.
Add some salt and pepper to taste and if you want to add some other flavor, freshly squeezed lemon is great, so is some crushed red pepper.
There really is nothing better on a cool day that a bowl of hot soup!
Creamy Zucchini Soup
Ingredients
1/2 onion chopped (approx 1/2 cup)
1 tablespoon butter
1 tablespoon flour
3 medium zucchini grated
3 cups milk
1-2 tablespoons chicken flavor/Boullion
3/4 cup grated Romano Cheese
Instructions
In 4 quart saucepan over medium heat saute onion in butter then add flour and stir.
Add in zucchini, milk, and chicken flavor and bring to a slow boil.
Add cheese and whisk or stir until completely combined.
Add salt and pepper to taste.
I like quite a bit of black pepper in mine.