It's spring and there is no better time to grab some asparagus and make the most delicious spring soup. It's a creamy asparagus soup that will make a soup lover out of you!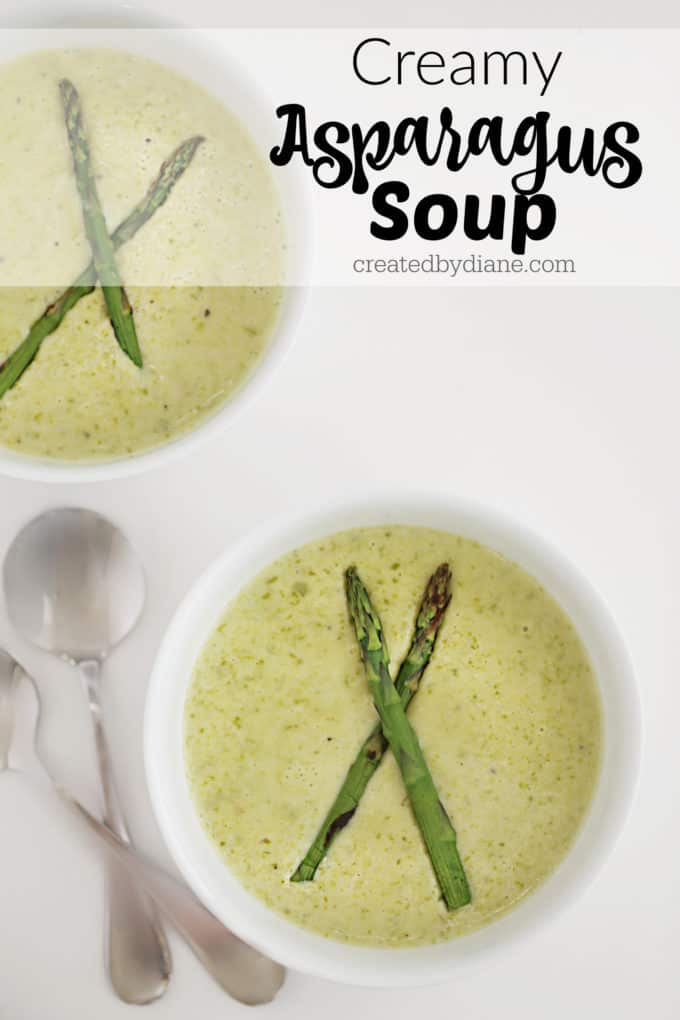 Asparagus fans… raise your hand!
Step right up to this easy and delicious soup with simple ingredients and just wait for even the skeptics to say how yummy it is. 
I have LOVED creamy of asparagus soup for more years than I can recall.
I used to stop by this deli when I was in my early 20's to get a cup of cream of asparagus soup, they had it often, sometimes they'd have a sign outside, sometimes not… I'd peek my head in and ask if they had it and was so happy if they did. When they didn't' it would seem like I'd think of it all day!
I recall making some at some point… long before I had this blog and knew it was time to make it again. I'm always picking up asparagus at the store. And at the big box stores, they have 2lb packages for a reasonable price and I'm always looking for new ways to prepare it.
This recipe makes 2 bowls of soup, and you can easily multiply it to accommodate more servings. 
What can you use instead of cream for cream soup?
An alternative to making soup creamy and thick instead of using heavy cream is to use milk mixed with cornstarch, slowly poured the slurry into the simmering soup, it'll thicken as it cooks at a low to medium temperature.
You could add cheese to soups to thicken them as well a quarter cup to start in this size soup, double as needed.
Do you have to peel asparagus before cooking?
No, there is no need to peel asparagus before cooking it.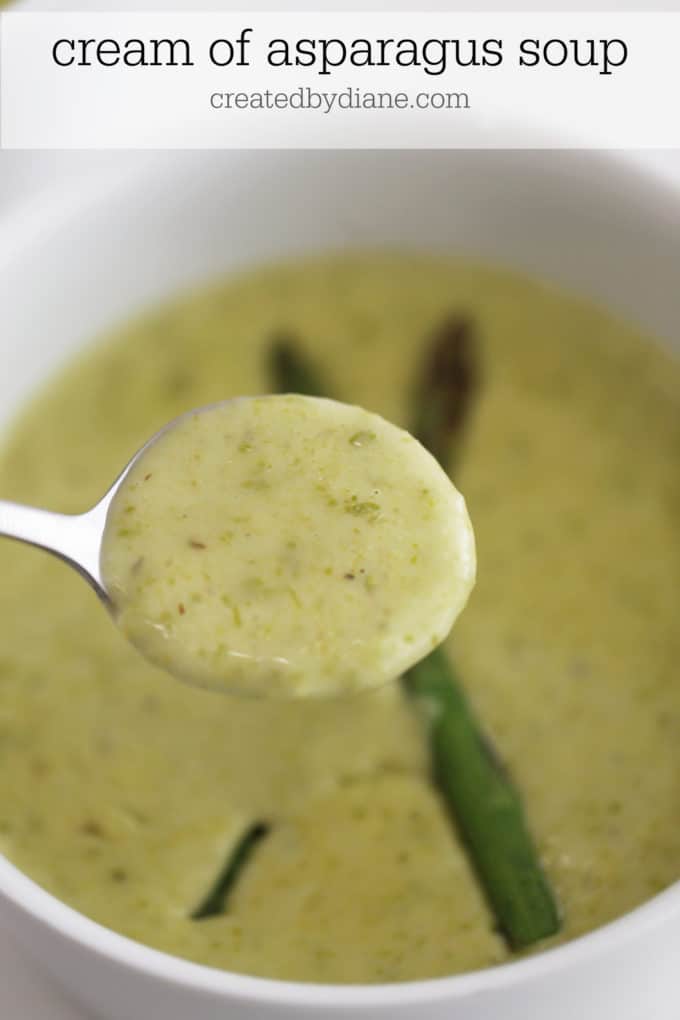 What can be added to change up the flavor of this soup?
You can add cheese, 1/4 cup of Romano or parmesan cheese, a milk cheese like Monetary jack, white cheddar, or Swiss would be delicious.
Can I add bacon to this soup?
Yes, bacon is great in this soup, it can be added into the soup or use it as a garnish if you don't want the soup to be overpowered by the bacon, but will give it a great flavor. 
What does this soup go with?
While it's great on its own, you can pair it with a great grilled cheese sandwich, you can pour it over a bowl of pasta. 
Add more veggies to this soup without changing the flavor
Add 3 cups of kale when you add the asparagus. I do this often and feel like I'm getting more veggies in every bite.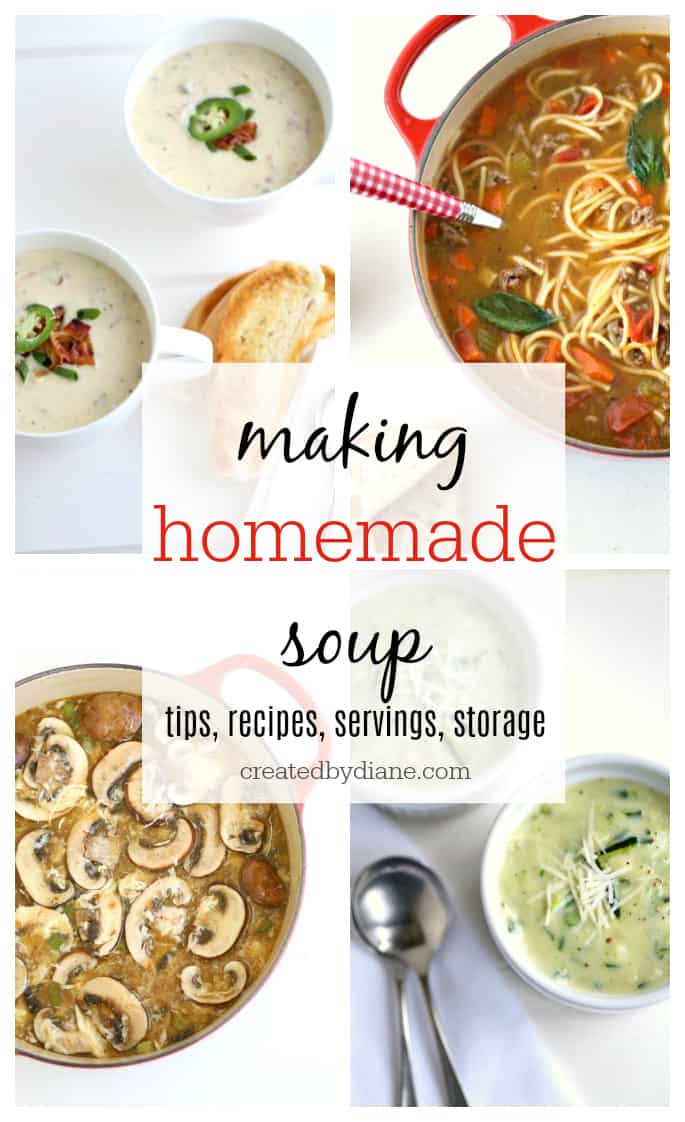 Be sure to check out my post on making homemade soup HERE.
Asparagus Soup
a simple asparagus soup that sure to be a regular item on your rotation of recipes.
Author:
Diane Schmidt Created by Diane
Ingredients
1/4 cup diced onion
1/2 lb asparagus, chopped into 2" pieces
2 cups chicken broth or water and chicken bouillon, can add additional chicken flavor as desired even if using chicken broth
1 cup heavy cream
1 cup milk (option: can use 2 cups milk, no cream with 2 tablespoons cornstarch)
1/2 fresh lemon, juiced (1 tablespoon)
salt and pepper to taste
Instructions
In a 2-3 quart pot saute onions and a tablespoon of butter for 1 minute.
Add asparagus and chicken broth, bring a to simmer.
Cook for 3-4 minutes.
Add in heavy cream and milk, bring back to a simmer (small bubbles do not boil it)
Add in lemon juice, salt and pepper.
Blend with an immersion blender or put soup in a blender until smooth.