It is APPLE Season and you'll find some really delicious apple recipes right here!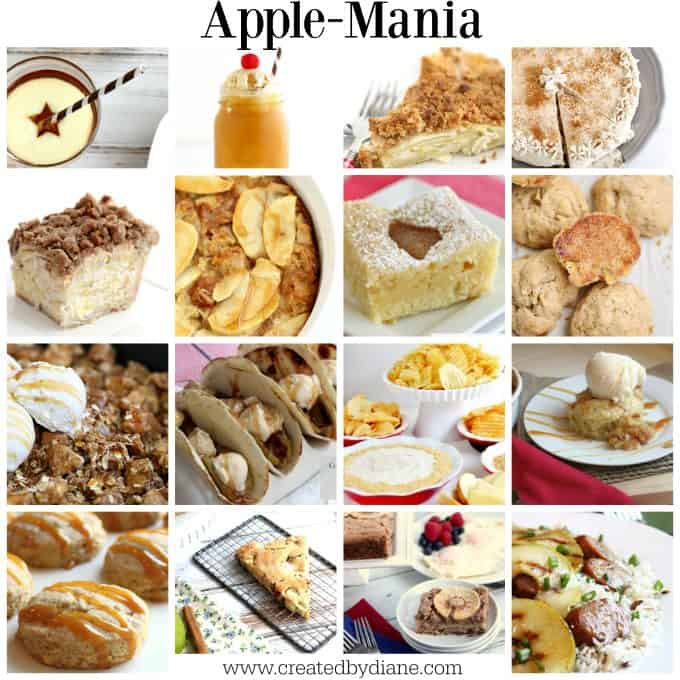 Apples are just about the most perfect fruit, they are super flavorful, easy to find in stores and available all year long,
but as soon as the weather starts to cool off… it's APPLE TIME!
I love baking with apples,
and the smell of them is amazing.
That warm comforting aroma fills the home and it's no wonder they make candles with the scent but I'd rather have something yummy baking in the oven myself.
Round-Up posts are a great way to see LOTS of recipes easily take a look at some of my other recipe collections:
Now onto lots of delicious APPLE Recipes…