All think PEANUT BUTTER….. that means deliciousness in every bite!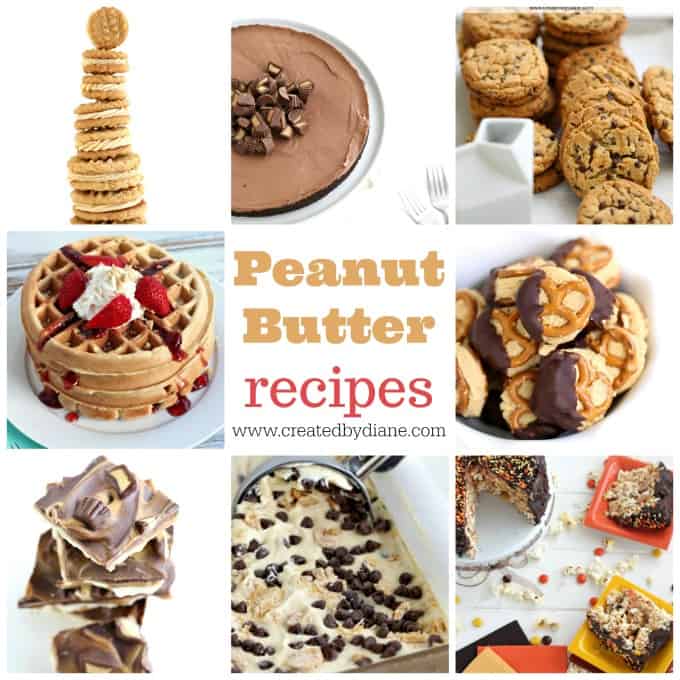 A true staple in the kitchen is a jar of peanut butter,
I certainly have enjoyed my fair share of PBJ sandwiches and have made hundreds of them, now there are so many other recipes to enjoy with peanut butter.
I like many others even enjoy peanut butter right off a spoon,
but today it's all about the peanut butter recipes, so many options.
From cookies to cakes to ice cream and some easy snacks that don't require any baking. There are even some savory recipes that are real pleasers. I just love Thai Peanut Sauce, take a look at what I put it on.
keep looking…
there are plenty more recipes in this post!