Chocolate lovers take a look at these great chocolate recipes.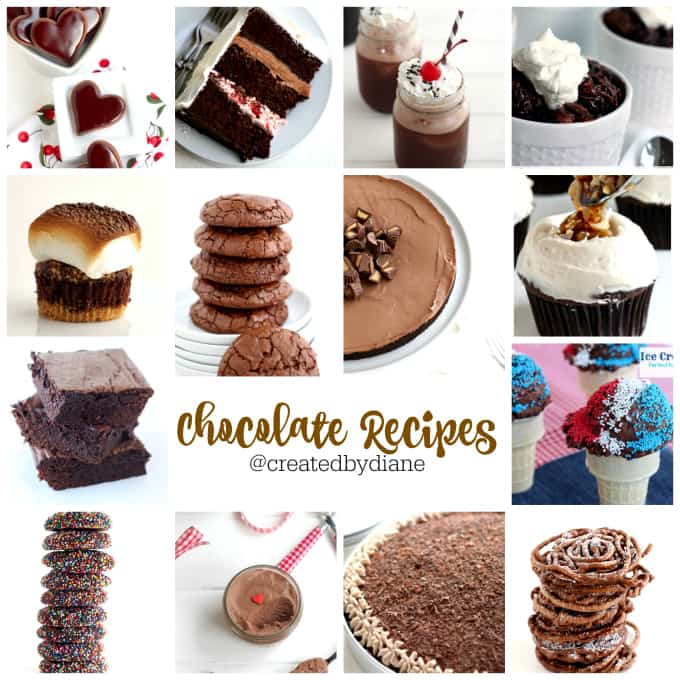 It's no secret that I'm a chocolate lover!
I know I'm not alone in this, either.
Can you really ever have enough chocolate… or chocolate recipes?
I don't think so!
As far back as I can remember, I've loved all things chocolate. To this day, I love creating special chocolate recipes that make people happy.
My son also inherited my chocolate addiction, and I often double the chocolate cookie recipes so that we have plenty to go around.
That's why I've put together this extra special roundup of my all-time favorite chocolate recipes. There's sure to be something here that will tickle your tastebuds when you can't ignore that chocolate craving.

Chocolate Cherry Cookies Cherries and chocolate, a delicious combination!
Black Forest Cake Another cherry and chocolate combination again. Pretty and impressive.
Chocolate Italian Cream Soda I adore cream sodas. So easy, fun and refreshing!
Chocolate Bread Pudding Rich, creamy, delicious comfort food here

S'more Cupcakes Even tastier than campfire s'mores.
Brownie Cookies Slightly crispy and crackly on the outside, but tender inside, and full of chocolatey brownie flavor in cookie form.
Chocolate Peanut Butter No-Bake Cheesecake Almost nothing more magical than chocolate and peanut butter, and I love this no-bake version.
Chocolate Maple Cupcakes Chocolate and maple a winning combo!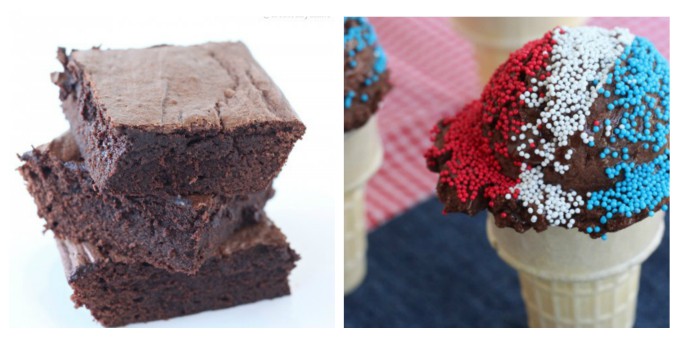 Fudgy Brownies The perfect balance of rich chocolatey taste and texture, this is my favorite brownie.
Chocolate Ice Cream Cone Cookies no melting going on here and so much fun.

Chocolate Sprinkle Cookies Simple, pretty, delicious.
Chocolate Mousse Silky smooth and decadent.
Mocha Cake Mmmmm, coffee and chocolate.
Chocolate Funnel Cake A delicious twist on a summer favorite at the fair!
I hope you love these recipes as much as my family and I do. Any time is the right time for chocolate!
I have a great CHOCOLATE EBOOK just for you, CLICK HERE to see more info about my chocolate ebook and THANKS for supporting Created by Diane.