Bring your family together with this ready before you know it Cinnamon Apple Oatmeal Breakfast Bar Recipe.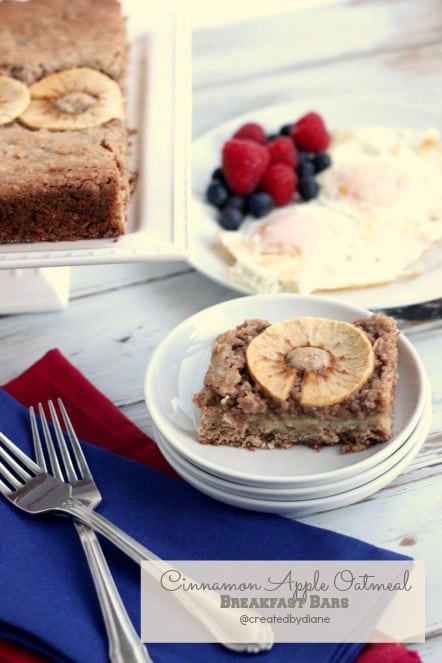 Oatmeal just got a kick in the pants with this recipe.
It screams no more boring oatmeal for breakfast.
These breakfast bars are what family traditions are made of.
The hot out of the oven aroma of cinnamon apple will be sure to get them out of bed and down to the breakfast table.
You can make this the night before or rise and shine early and pop this in the oven either way it will be the hit at the breakfast table.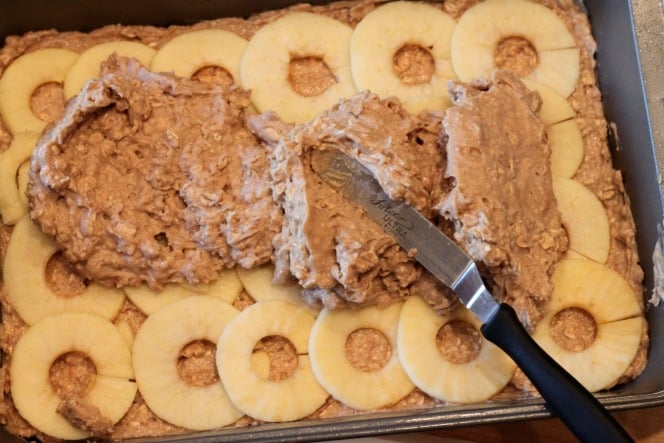 Spread half the batter in a 9X13 pan then later peeled and sliced apples and then spread the other half of the batter over the apple slices and top with a few apples slices.
Cinnamon Apple Oatmeal Breakfast Bars
Ingredients
2 cups cinnamon spice Hungry Jack Pancake Mix
2 cups Oats (not quick oats)
2 eggs
1/2 cup butter (room temperature)
1 cup sugar
1 teaspoon vanilla extract
1/2 teaspoon slat
1/2 cup evaporated milk
3 apples
Instructions
Mix, pancake mix, oats, eggs, butter, sugar, vanilla, salt and milk on medium speed until all combined.
Peel and slice three apples
Spray a 13X9 pan with baking spray
spread half the batter in the bottom of the pan
layer the sliced apples (reserving a few slices for the top)
spread the other half of the batter
top with a few apple slices.
Bake at 350 degrees for35 minutes or until lightly golden and done when tested with toothpick.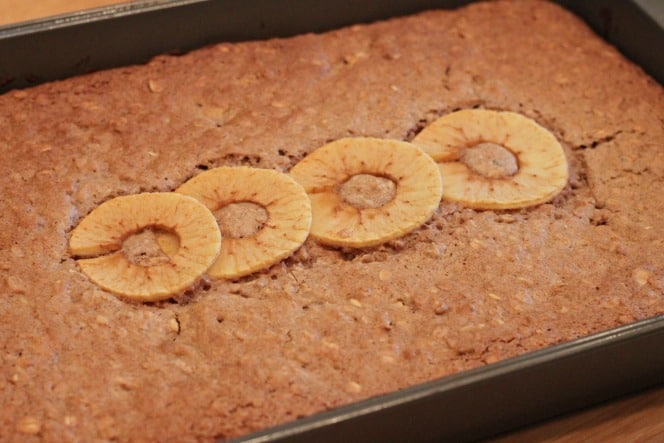 I think one dish items help bring everyone back to the breakfast table, no need for a cold bowl of cereal when you have this one hot out of the oven.
The weekend breakfast table is a great place to talk about what the plans are for the day and weekend and fill up your bellies all at the same time.
My family just loves waking up to the aroma of a fresh baked breakfast item. Other items my family loves to see are Pumpkin Spice Cheesecake Filled Scones and  Pumpkin Scones.
Breakfast around here isn't complete with out EGGS!
Some days everyone wants omelets, others I'm a short order cook…. scrambled, fried, poached, you name eggs are often a part of breakfast.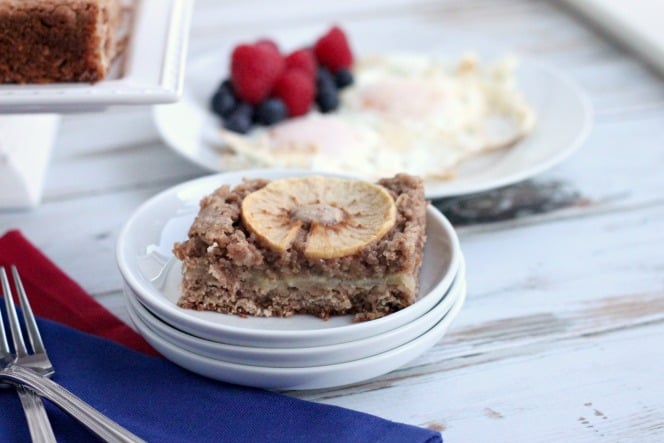 Here is your chance to make Hungry Jack a BIG part of your future breakfasts….enter to win the following giveaway.

I was compensated for this post. All opinions are my own. Those are priceless.