Apple pie anyone? We're not talking apple pie really… we're talking Apple Pie COOKIES!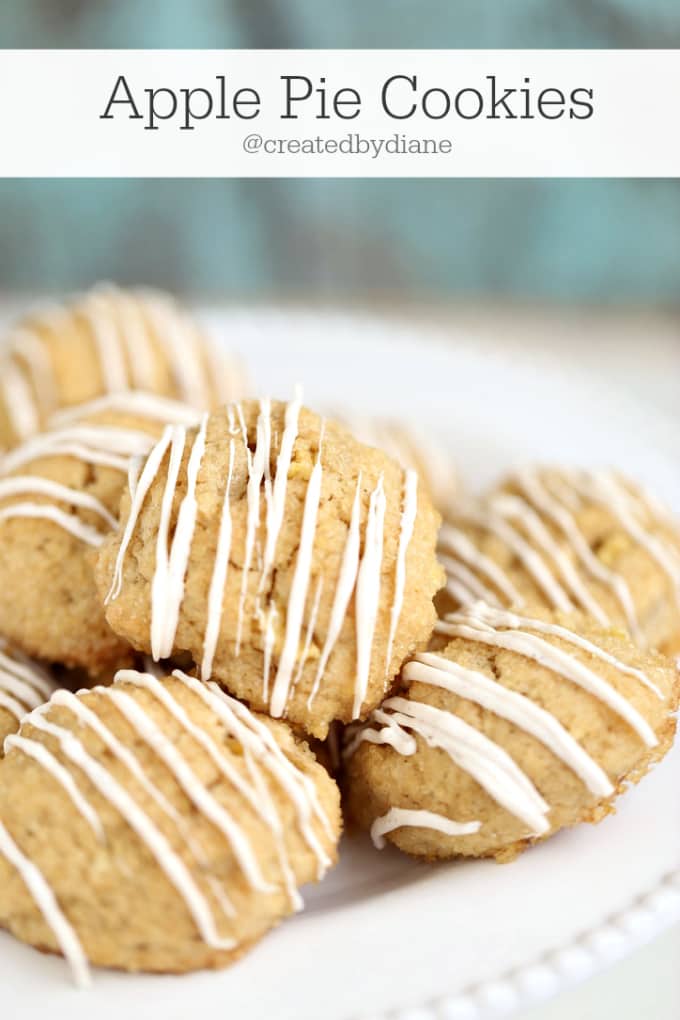 The aroma of warm apple and cinnamon floating through the air on a crisp fall day.
I'm sure your holiday preparations are well underway,
but Old Man Winter hasn't officially arrived yet.
 It's fall…  at least for a couple more weeks and nothing says autumn like apples.
I wanted to create something special that brings back all of the warm and comforting memories of apple pie, but without all the fuss. Voila, the apple pie cookie are born. 
Who wouldn't love these portable, bite-sized snacks tucked away in their lunch?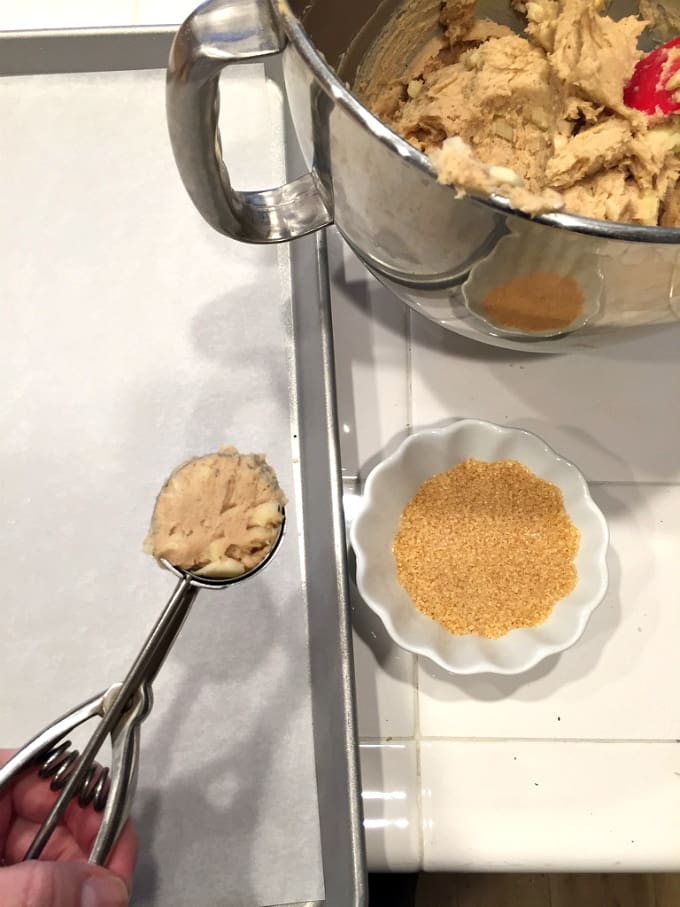 I must say, these cookies were a BIG hit with my friends and family and yes, they do taste like apple pie.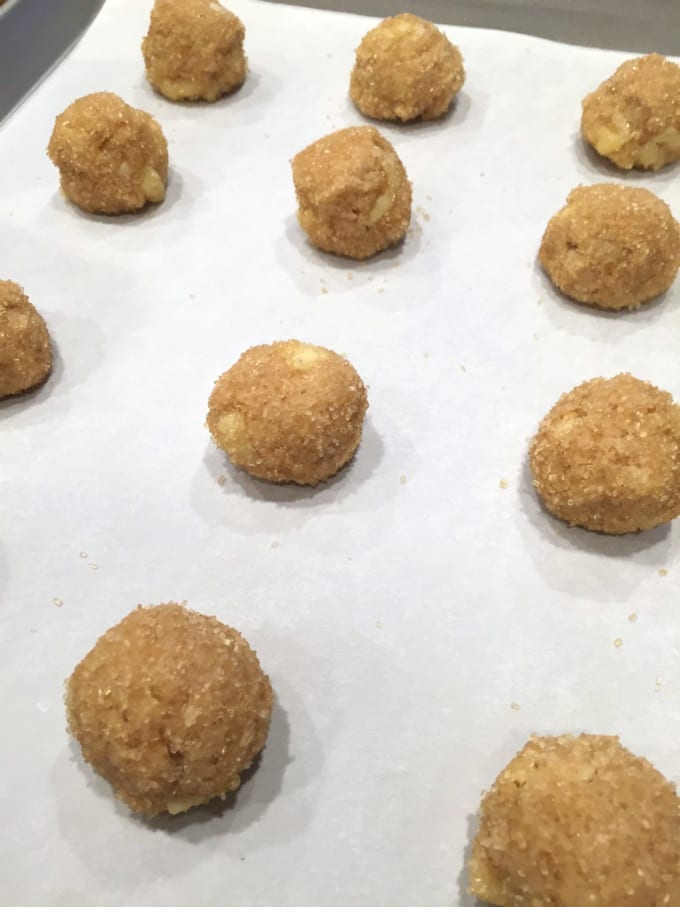 Really, they do!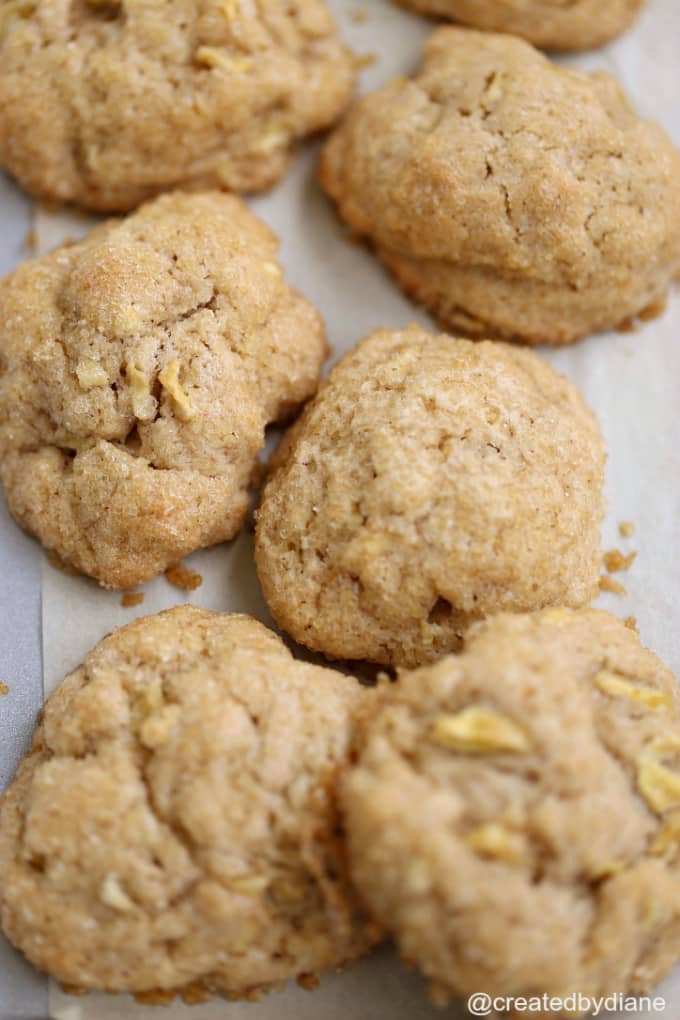 They even look a bit like a pie since they're domed and not flat.
You may use any apple that is tart or sweet-tart. I like Granny Smiths and Honey Crisps, I used Honey Crisps in these which are flavorful and hold their shape well without turning mushy.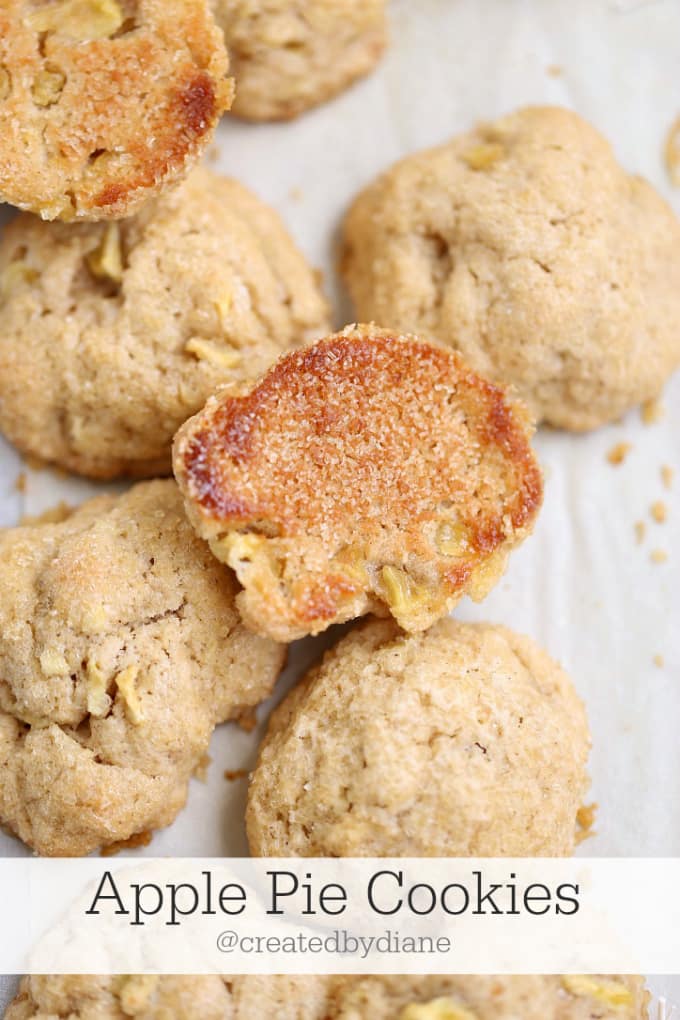 The turbinado sugar in this recipe performs a little magic, too.
It caramelizes slightly during baking to produce a beautiful golden color on the bottom of each cookie, reminiscent of a perfect pie crust. Oh, great, my mouth is watering now…
If you want to add an extra special touch, feel free to ice the cookie tops. I drizzled them with melted white chocolate with some cinnamon mixed in.
They're great with or without the drizzle.
Apple Pie Cookies
Ingredients
1 cup butter (room temperature)
5 oz cream cheese (room temperature)
1 egg
1/3 cup brown sugar
1 teaspoon vanilla
1 teaspoon cinnamon
1-1/2 cup diced apple (1 large Honey Crisp Apple)
2 cups flour
1 teaspoon baking powder
1 1/2 cups turbinado sugar (coarse sugar)
Icing
1/2 cup white candy melts or white chocolate
1/4 teaspoon cinnamon
Instructions
In a mixer beat butter with sugar and then add in cream cheese and beat again.
Mix in egg, vanilla, and cinnamon.
Add in flour, baking powder and diced apple.
Use a 2 tablespoon scoop and roll each portion of cookie dough into a ball and then roll into turbinado sugar.
Place the balls of cookie dough onto parchment lined baking sheets and bake at 375 degrees for about 18 minutes. Test with a toothpick when the toothpick comes out clean remove from oven and then allow the cookies to cool completely on baking sheets.
for icing
Melt white candy melts in the microwave at 30-second intervals until completely melted, mix in cinnamon, place in a plastic bag, cut and edge off and drizzle over cookies.