This delicious smoothie is full of cinnamon apple flavor!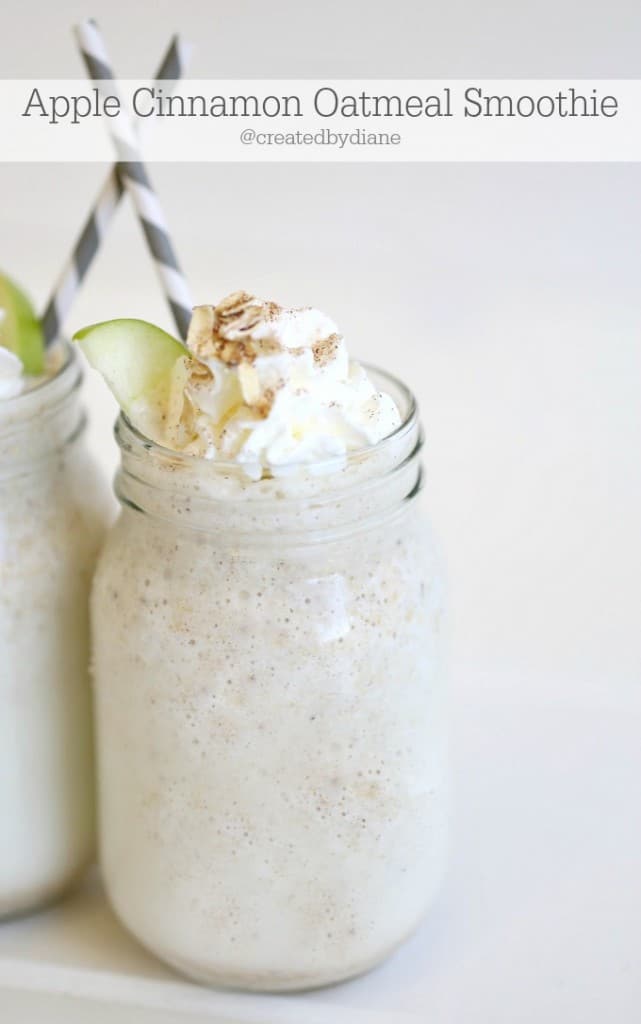 Apple Cinnamon Oatmeal Smoothie
Don't miss one delicious recipe and get my FREE e-cookbook click here!
This smoothie is like a dessert in a glass without being overly sweet.
The oatmeal gives it great flavor and texture.
And who can resist apple cinnamon, not me.
I even added whipped cream… it's like a party in a glass!
Oatmeal with apples and cinnamon is such a great flavor for breakfast that this smoothie will become your new favorite especially as you're running out the door and need something delicious and filling and it's not loaded with sugar. I didn't add any sugar and loved the taste. If you prefer things sweeter, add some sugar or honey or your favorite sweetener.
If you are a big oatmeal fan like me you'll need to try some more great recipes.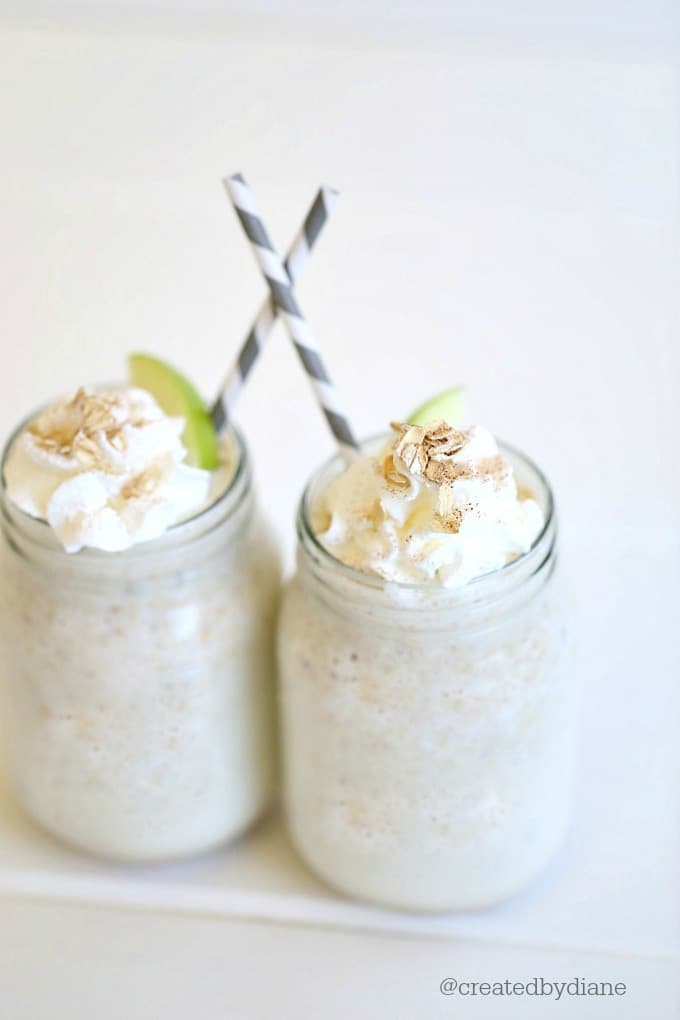 Frozen banana makes this smoothie creamy and cold, add as many frozen bananas as you like.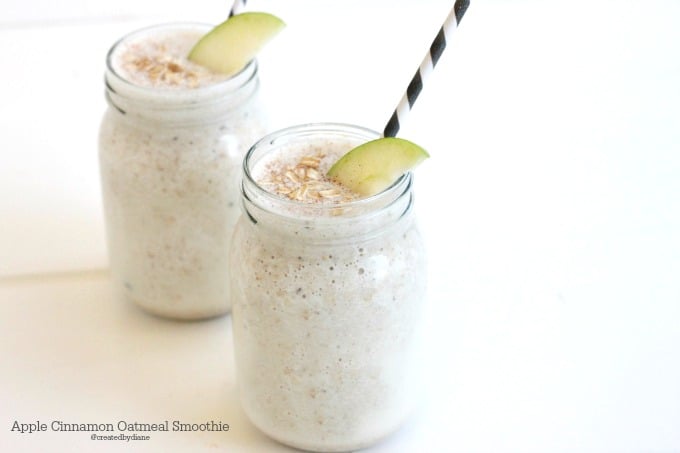 More Smoothie Recipes:
Apple Cinnamon Oatmeal Smoothie
Ingredients
1 cup milk
2 apples seeded, peeled and diced ( I used granny smith)
1/2 cup oatmeal
1/4 teaspoon cinnamon
1/2 cup plain yogurt ( I used Greek yogurt)
1 frozen bananas
1 cups ice or 1 more frozen banana
Instructions
Place items into blender and blend until smooth.
Notes
Frozen banana will make this drink thick. If you don't have frozen bananas, room temperature banana will do fine, ice will help the drink be cold.
To make the smoothie thicker, you can add another banana, chia seeds, almond milk or coconut milk.
Thanks so much for stopping by to see this recipe!
Sharing this post is appreciated and encouraged. Use the share buttons at the top and bottom of the post, there are many options to all your favorite social media channels and you can also email it to a friend. Print out the recipe to enjoy it on your next kitchen adventure. Please don't copy and paste the full post, it's prohibited without written consent from me. Recipes including wording and photographs are Copyright of createdby-diane.com.
Please enjoy this recipe and click here to sign up for email updates to receive recipes in your inbox.
~Diane