Apple and Cheddar Quesadilla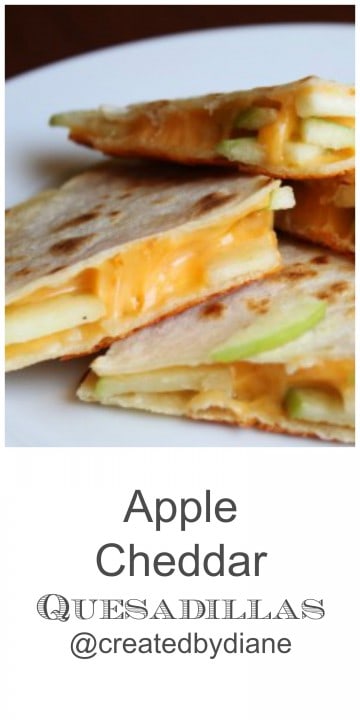 This super delicious snack is ready in MINUTES!!!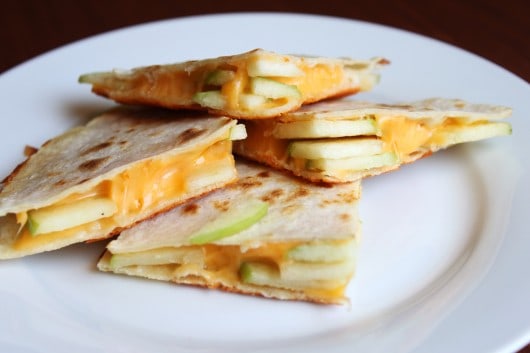 Apple and Cheddar Quesadilla
It's been so hot this week, I think I could have placed this outside for a minute or two and the cheese would have melted in a minute. I know that is how we've all been feeling.
The hottest it got on my thermometer was 109.
The kids have come home from school looking like dish rags: you know the type of tired old dish rags that you don't think will take anything else. Those are the ones, wet and worn out and looking all tired that they are on their last let.
I made them some of these and it seemed to help, so did jumping in the pool!
Then, of course, it's time for homework and it's all misery again! But, that is a whole other issue.
I love snacking on cheese and apples so putting them both together inside a toasted up tortilla is pretty much a perfect snack to me.
It all starts with a Granny Smith Apple,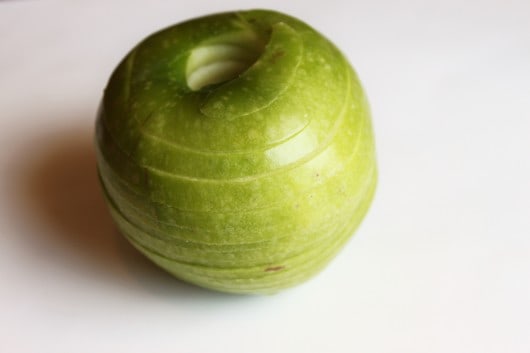 I sliced it on a spiral apple slicer and left the skin on.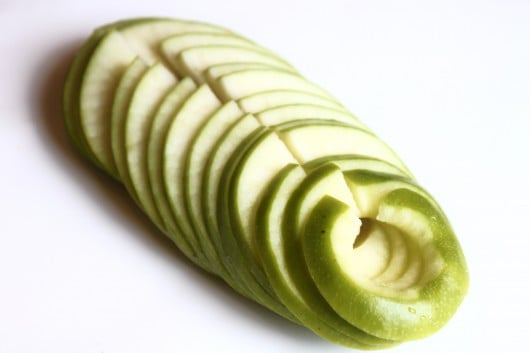 I use my spiral slicer typically to make apple pies. I do really like the slices on so many things and it's easy to clean, so I started getting it out more often. There is no sense having these great tools and not using them. Is there?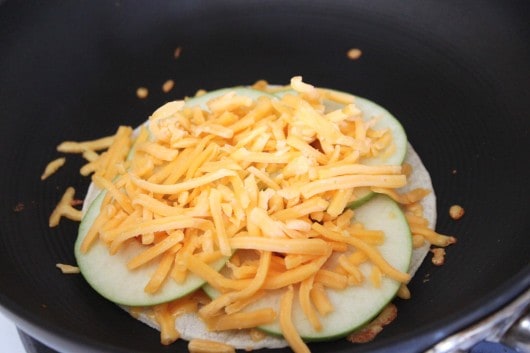 I placed a corn tortilla in a hot pan, then placed some grated cheddar cheese, four slices of apple and a bit more cheese, then topped it off with another tortilla, let it cook up and get melted and gooey on a medium heat. Flipped it over, cover it for a minute and it's all done.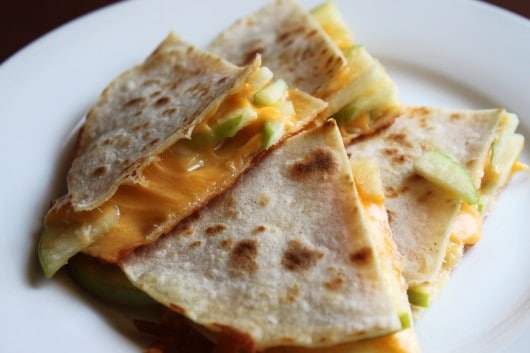 three ingredients and 5 minutes to the gooey wonderful snack!
Tell me what your go-to snack is? I'd love to hear about it, leave me a link if you posted about it. I love easy, delicious snacks!