In this post, you'll find my unsolicited dating and relationship advice along with comfort food recipes. You may wonder why I would write such a post…
Well, I'm going to tell you why. I will keep it short and to the point, and if the advice is not for you, you may know someone who could use it. Dating, relationships, and jobs may have changed some, but how you think of yourself should be the top priority. There are some delicious recipes sifting throughout the post, so maybe it'll just be a fun way to view some recipes. PS the advice doesn't just have to be for dating, it really applies to friendships, jobs, and family.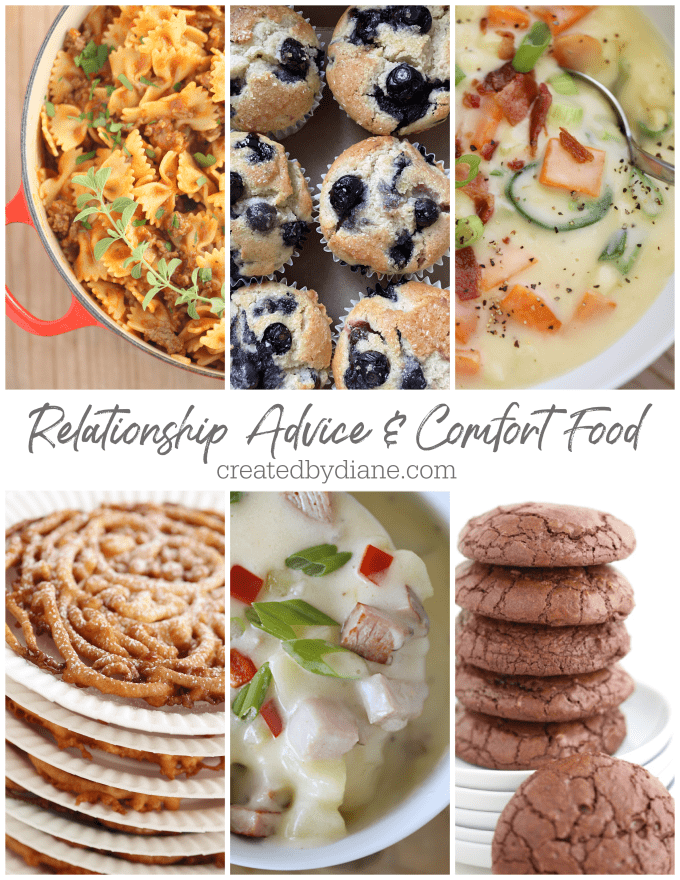 My advice about relationships and dating and the 90-day rule…
All relationships have ups and downs, so if this advice is not relative to you if you only look at it as dating advice, read just a little and see if it applies to other areas. It's no secret I love comfort food, so I added some fun recipes to go along with the advice!
If you don't want the advice, just look at the pretty pictures, maybe you'll get hungry and make a recipe.
The why behind writing this post is simple. I recall how challenging dating was years ago for me. I now get calls from one of my children for advice for themselves and their friends.
It ranges from first dates to dating for years and the problems that arise, the clues that were ignored, and the lessons learned this is my quick guide to relationships. I'm known to some as the advice giver, so here goes…
The BASICS to dating:
Dating and relationships can bring on all sorts of emotions, to help you find the best direction to go, give some of this a thought in the first 90 days of dating someone.
These are the recipe for the photo above:
Give it 90 days. A lot can happen in 3 months, this is advice that I feel is helpful when dating. Sometimes one date is all your need to know, this isn't it!
Sometimes we date someone for a month and realize, this is not going in the direction I want. But sometimes we are in a situation that we "think" is ok. But when we really assess it, we aren't all that truthful to ourselves.
We often hide the gut feeling that this is not really what I want, but "I'll put up with it", or "maybe it'll change". Do not try to convince yourself things WILL be ok, if they are not ok, trust your gut and leave.
No one really wants to be alone, it's human nature.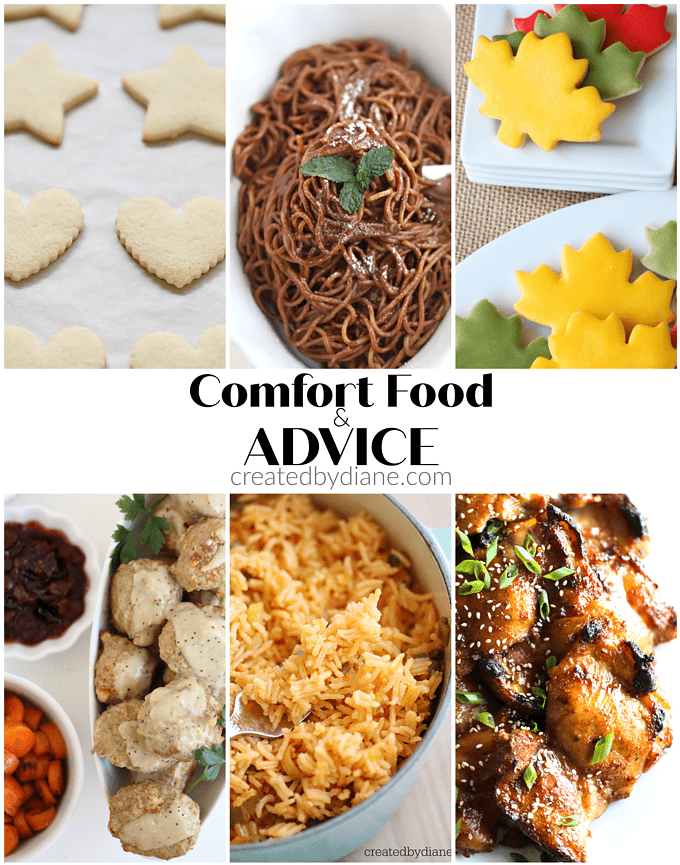 We want to pair up… and on the outside, it may look easy, that some people have it so easy they have "someone". But the truth is if that someone is not the right person, they could be miserable inside but hiding it on the outside and you won't hear about the details until it's over.
Don't lie to yourself. I think you should talk the best to yourself, you'll be living with YOU the longest, better start treating yourself well NOW!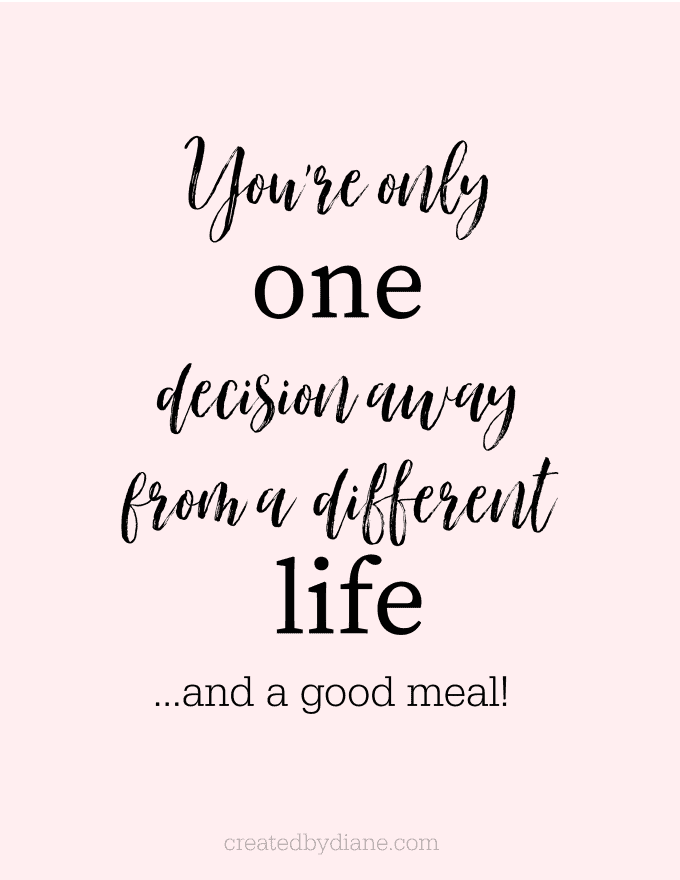 We all have 24 hours in a day and we choose how we spend it.
Here are of my top 10 rules:
Make sure your life is full of all the things you want, this is not a dress rehearsal! Value yourself (be kind to yourself, especially what you say inside your own head, value the time you have to yourself, and with others, and if you feel you wish you could say something to someone, say it. Most of all value good health, mental and physical.
It's not about dating, but comfort food to match the day you've had:
Having a good day, let's celebrate with some delicious comfort food, for me that usually involves chips and cheese… having a bad day, that'll call for some pasta, or let's sit around a warm bowl of soup and chat, then when you least expect it, a break-up, that often calls for chocolate UGH…
We all remember breakups, dating and just trying to figure life out we are all still trying, right?!? Well, I wrote down this guide if you know someone who is dating, going to be dating, or just wants some unsolicited advice on dating, send them this post. Some day maybe I'll write down all my dating stories. WOW, that would be a page-turner. But in the meantime, my guide will have to do.
My favorite comfort food recipes I make all the time:
Pasta– Pasta and Meat Sauce, Baked Ziti, Creamy Mac and Cheese
Chocolate-Chocolate Cake, Brownie Cookies
Soup- Corn Chowder, Zuppa Toscano
Chips –Guacamole with Bacon and Goat Cheese, Cheesy Jalapeno Dip
Drink- Whipped Coffee, Chocolate Soda, Kentucky Dirty
Appetizer Tortilla Empanadas, Pizza Dip, Baked Crispy French Fries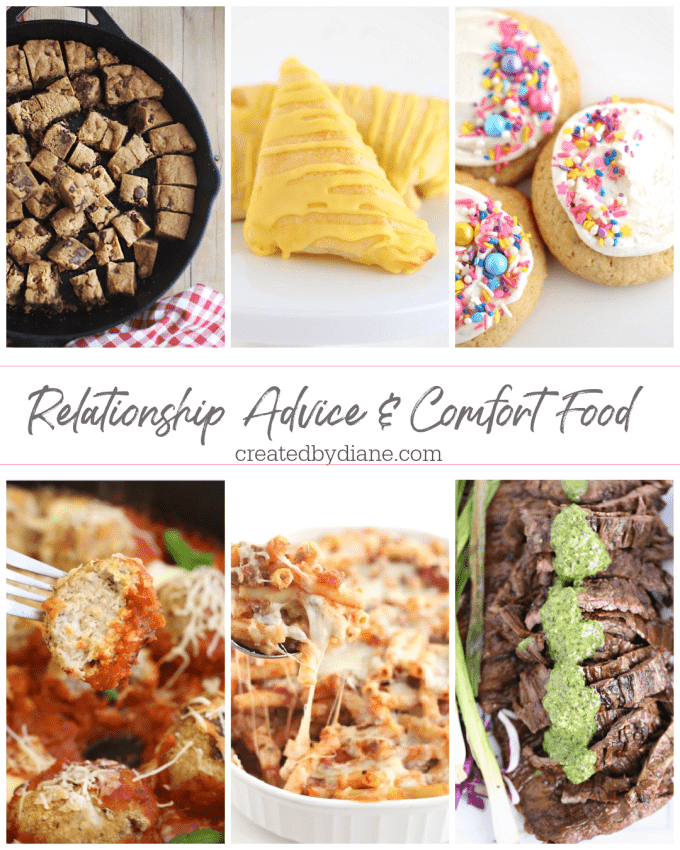 I wish everyone a happy life and delicious food!