Everyday is a good day for GREAT Blueberry Muffins! This recipe is simple and delicious.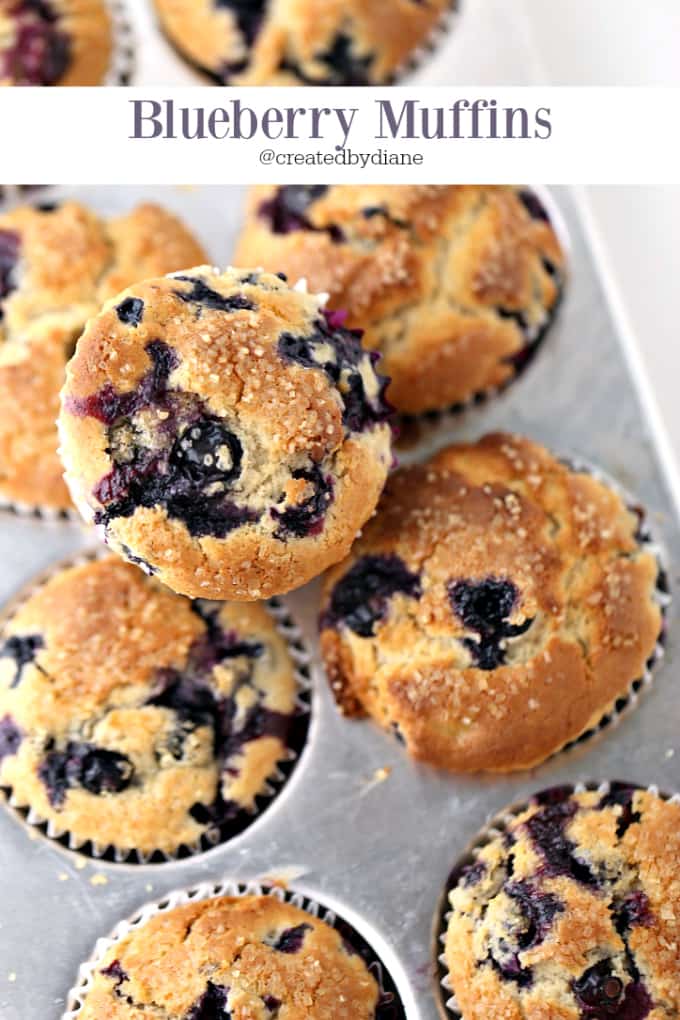 No better time than RIGHT NOW…
to break out some paper liners and a muffin pan to bake up a batch of these beauties!
Blueberry muffins have always been at the TOP of my favorites list, my mom would take me blueberry picking when I was young and if we weren't picking blueberries… we were buying 5lb boxes of blueberries and our local blueberry farm.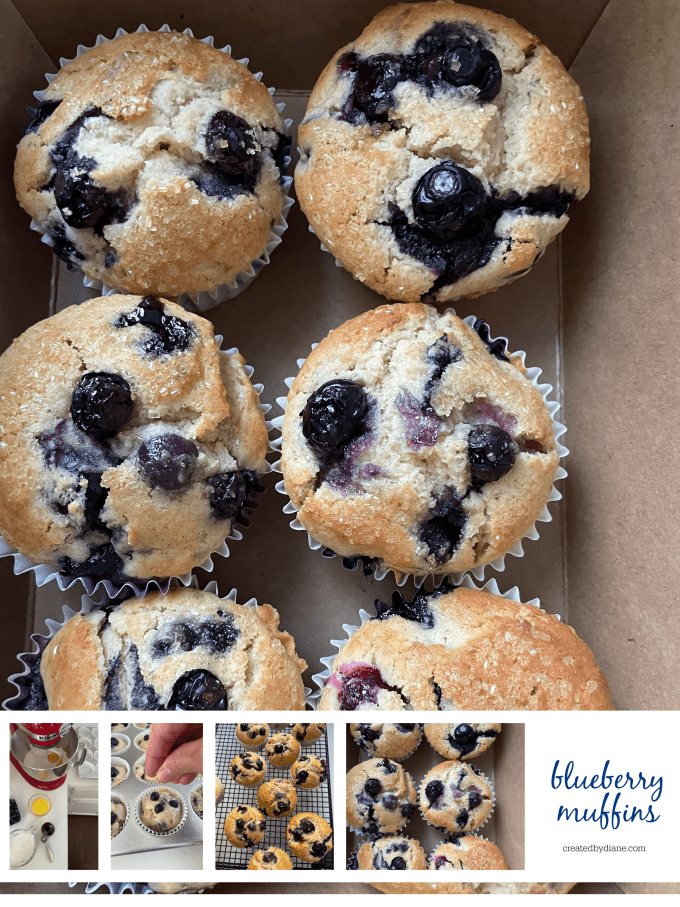 If I saw that bright yellow box on the counter…. (the blueberry place we went to sold 5lb boxes of blueberries in these bright yellow boxes)
I knew one thing was for sure…. there were BLUEBERRY MUFFINS in my near future!  YIPPEE!!!
I adjusted my moms' recipe many times and finally think I go tit to my new perfect blueberry muffin recipe, and today I'm sharing it with you!
Gather all the ingredients
flour
baking powder
sugar
salt
egg
milk
butter
vanilla
cinnamon
blueberries
turbinado sugar (coarse sugar gives these muffins a nice crunch when you bite into them, plus the batter is not overly sweet, so that added sugar is nice.
Mix the batter and portion it into a lined muffin tin or spray it with a baking spray. This recipe makes 15 muffins. Top the batter with some coarse sugar for a nice crunch on top of each muffin.
Bake the muffins in a well-preheated oven, these muffins rise high and are full of flavor.
Use great-tasting berries for the best results.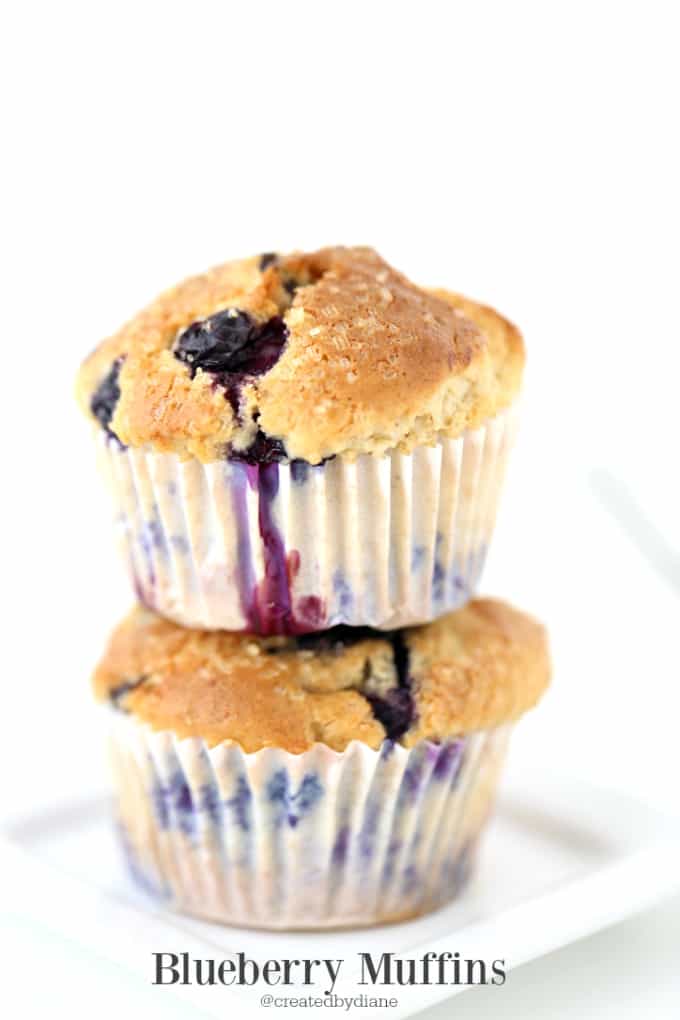 I also knew there would be blueberry syrup on our pancakes on the weekend too.

I went blueberry picking a few days ago and had so much fun!
I was telling the woman at the counter it had been many years since I'd picked blueberries and I was so happy to find a great place to pick blueberries.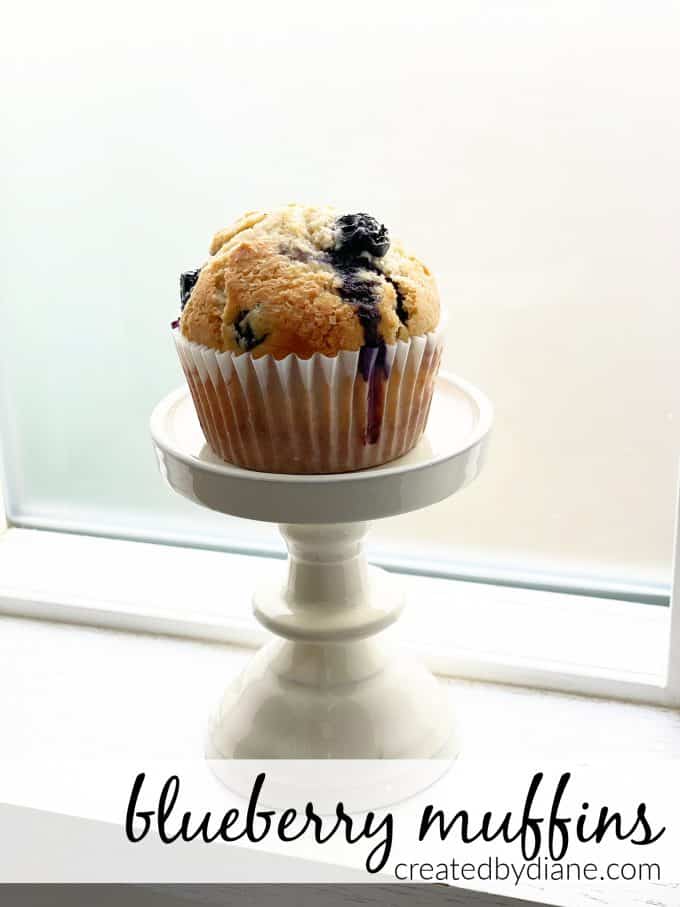 I remember eating bowls of blueberries with milk for breakfast too…. oh the memories of being a kid!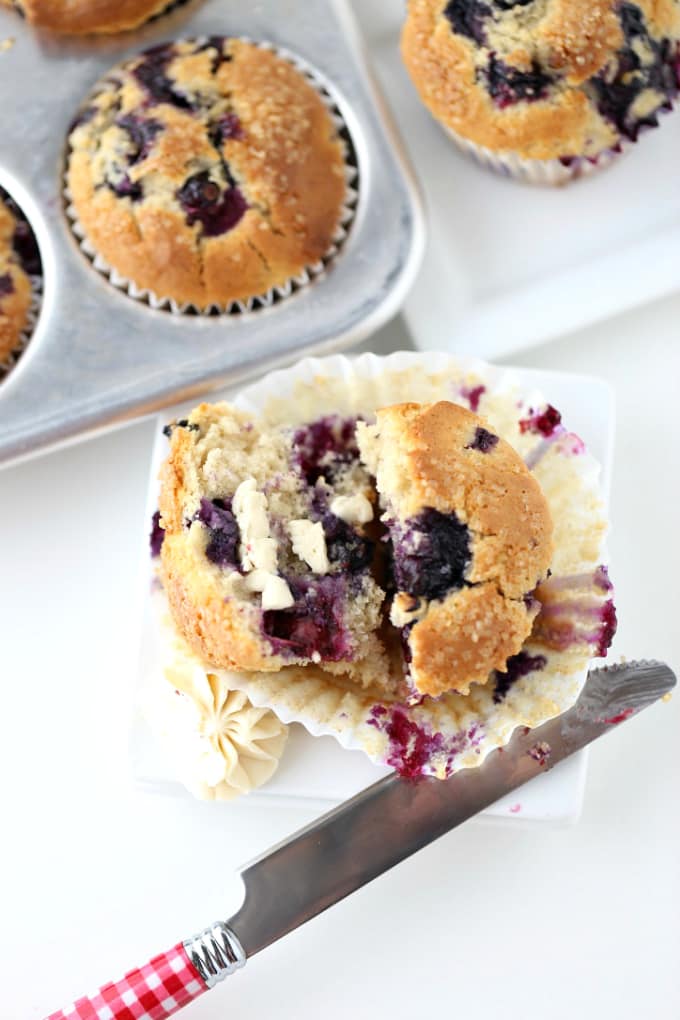 I love adding some honey butter to these…. you can find my honey butter recipe along with my new cornbread recipe too. Both delicious!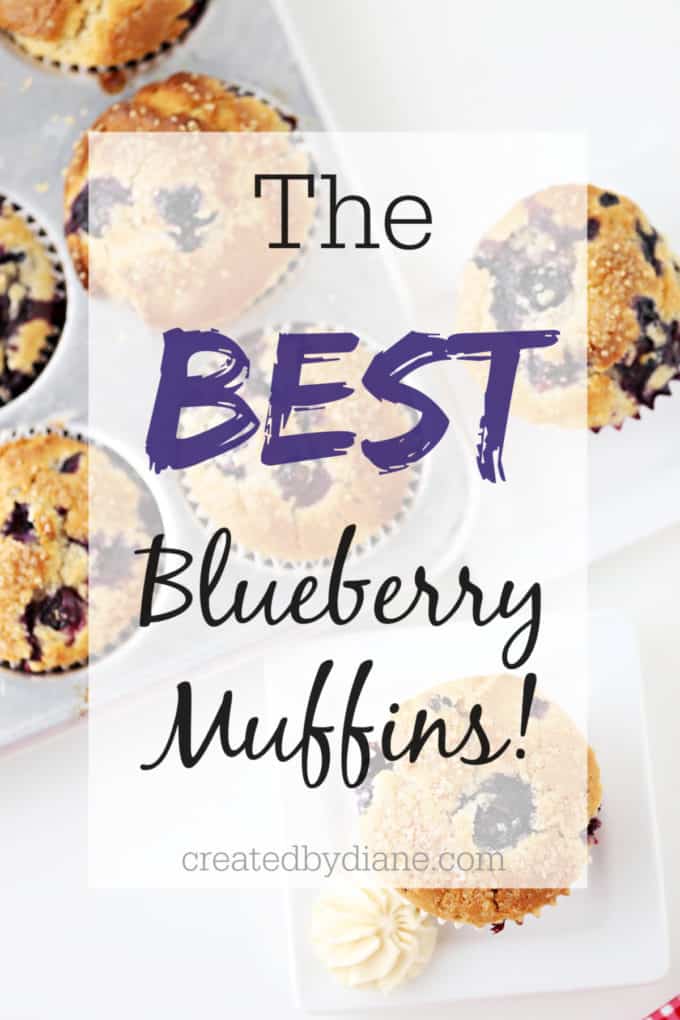 Blueberry Muffins
Ingredients
2 cups flour
1/2 cup granulated sugar
2 tablespoons brown sugar
3 teaspoons baking powder
1 teaspoon salt
1 egg
1 cup milk
6 tablespoons butter, melted
1 tablespoon oil
1 teaspoon vanilla bean paste (or vanilla extract)
1/2 teaspoon cinnamon
2 cups fresh blueberries
2 tablespoons turbinado sugar for top of muffins
Instructions
In large mixer bowl combine flour, granulated sugar, brown sugar, baking powder, and salt and whisk these items together really well so they are completely combined.
On low mix in egg, milk, butter, oil, vanilla, and cinnamon.
Mix on medium for 1 minute until it's combined.
Stir in blueberries
Place 3 tablespoons of batter into a muffin pan lined with cupcake papers or prepared with a baking spray.
Top the batter in each cup with some turbinado sugar.
Bake at 425 for 25 minutes.
Now, if you are crazy about blueberries like I am you'll LOVE:

Blueberry Apricot Cake
– this cake is so pretty and fresh tasting and perfect all year long!
Blueberry syrup… and WOW this is fantastic in a margarita!
Blueberry Curd (which would go perfectly with these blueberry muffins)
Blueberry Madeleines just one more way to serve up some yummy blueberries.