Simple shrimp tacos, ready in minutes. Perfect for Taco Tuesday, Cinco de Mayo, or just a fast meal in minutes full of flavor.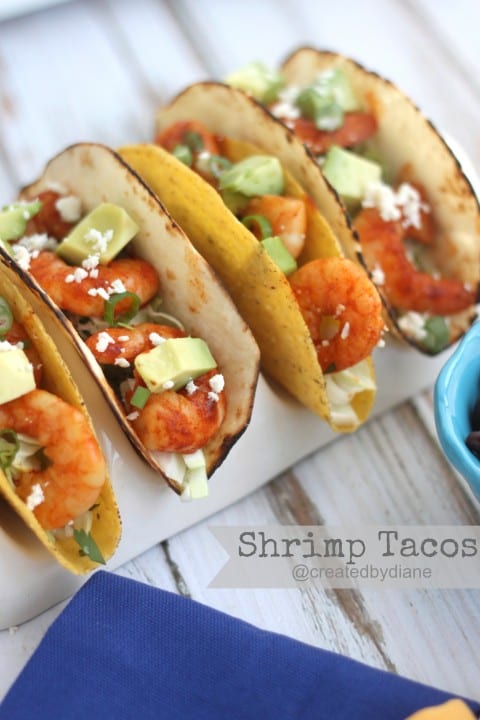 Corn or Flour?
seems to be the big question when it comes to tacos!
It's almost as big of a debate as two popular soda companies that seem to go head to head at least once a year.
In our house, it's a split decision.
How about at your house? It is a big debate or is it unanimous.
I like flour tortillas on the crisp side, so I heat them over the burner until the edges are well….charred. Charred… in a good way.
Well, one thing that was unanimous was that these should be made more often!
I just love that shrimp is readily available already cooked. I am always picking up a bag without any idea in mind at how easy it will be to serve dinner with this time saver….and I can't help it I LOVE shrimp.
These tacos will be showing up on many nights in our house to come…..fast and easy just how I like mid-week meals. Perfect for lunch too, you won't tell if I have them for lunch and then pretend I need to eat twice as many for dinner, since I "skipped" lunch when it's time for dinner, will you?
By having all your ingredients chopped and ready to go it will make for a quick assembly to get these tacos on the table.
AND if you like tacos and are looking for a really yummy non-traditional sauce, you have to try my Cilantro Lime Sauce it's amazing!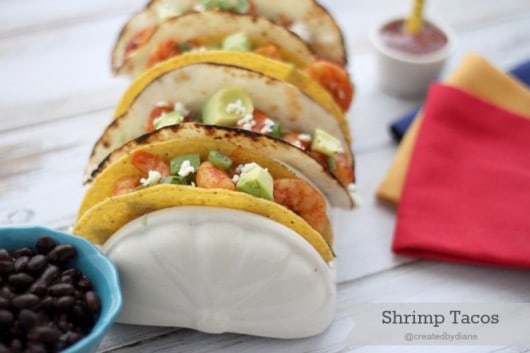 Dinner doesn't seem to get on the table any faster than this!
Having key ingredients on hand makes for easy weeknight meals, some days just seem to fly by and before I know it's dinner time, especially since school has already started here and it's still so hot outside.
These would be perfect for al fresco eating, by the pool….and that is exactly where I will have to serve them!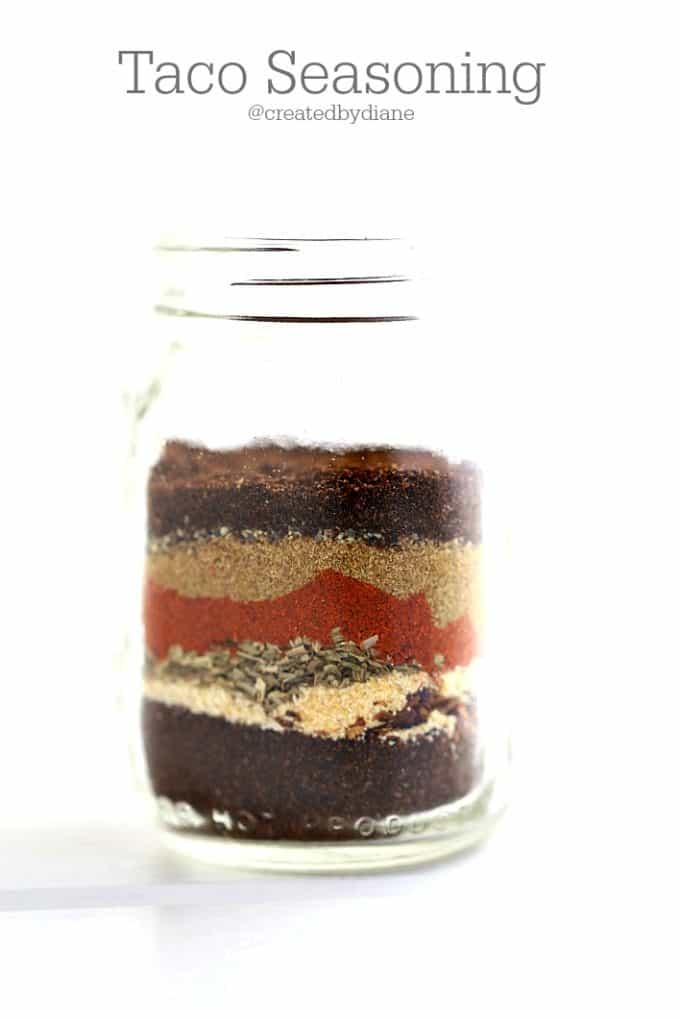 CLICK HERE for my taco seasoning recipe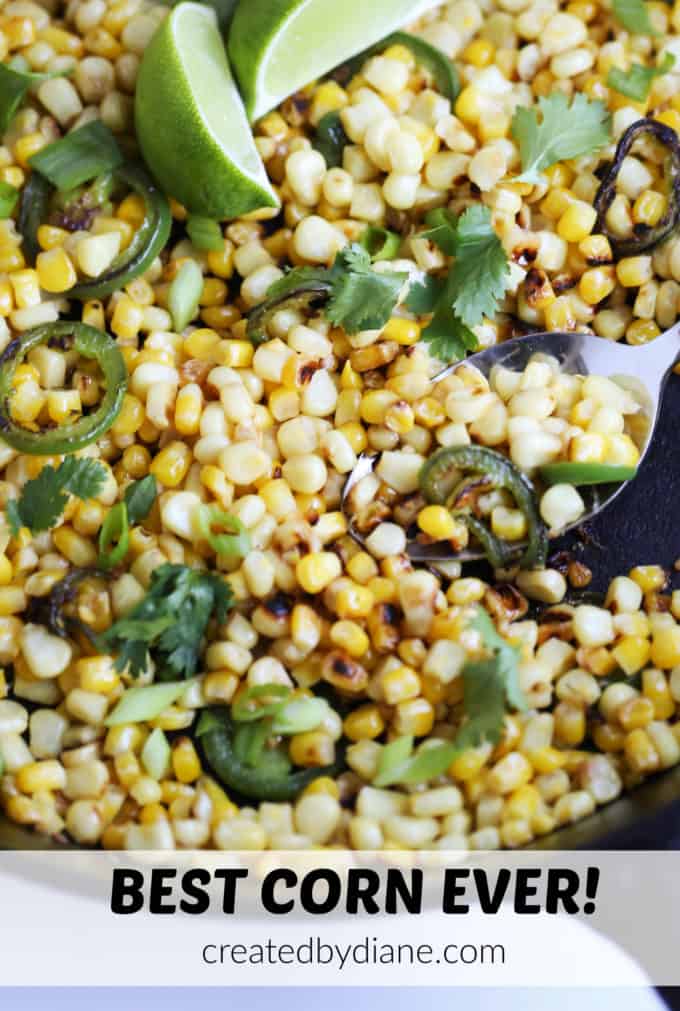 these tacos will go great with pan roasted corn
and don't forget about these great Mexican recipes:
and don't forget about these great Mexican recipes
Shrimp Tacos
Ingredients
12 pieces cooked shrimp
2 tablespoons taco seasoning
1 cup shredded cabbage
2 scallions chopped
5 sprigs cilantro, chopped
1/2 ripe avocado, diced
1/4 oz crumbled Cotija cheese
Instructions
Bring 2 tablespoons taco seasoning with 1/4 cup water to a boil, place shrimp into sauce and heat shrimp thoroughly.
Remove pan from the hot burner.
Heat taco shells.
Place cabbage, scallions, and cilantro in taco shells add shrimp and top with avocado and cheese.
Notes
Serve with taco sauce. Heat tortillas in the oven, toaster, on a hot skillet or Comal