It's 5 o'clock somewhere….
which means it's Margarita-time!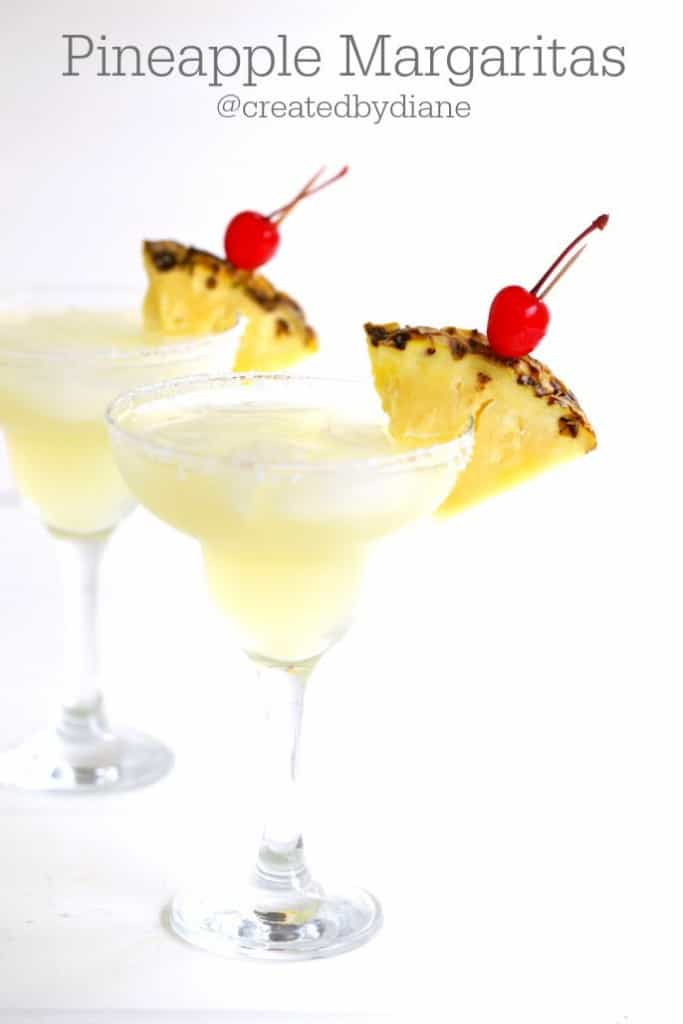 Pineapple Margaritas
Pin this onto your drinks or Margaritas Board (or am I the only one who has one of those) on Pinterest to save it for later!
Follow created by Diane on Pinterest to see more delicious recipes!
This tasty cocktail should get moved to the top of your must make list.
This just screams TROPICAL deliciousness!
Grab a pineapple and get your cocktail shaker out.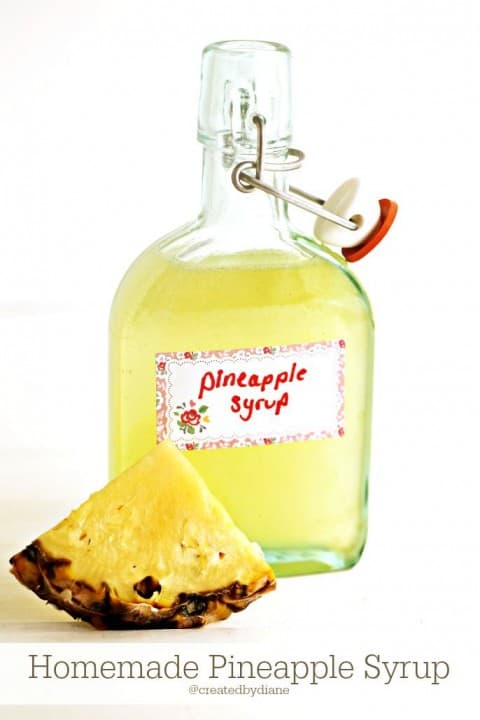 Start by making a batch of Pineapple Syrup my recipe can be found here.
You can make the syrup ahead of time and keep it in the fridge. It's delicious on lots of items, ice cream, pound cake, in lemonade for a fun twist!
It only takes a few minutes to make and freshness is so important when making a great cocktail.
Pineapple Margaritas
Ingredients
2-4 oz tequila (I use 4, if you don't like a strong drink use 2 oz.)
1 oz lime juice (2 limes)
2 oz pineapple syrup (recipe link in post)
ice
salt for rimming glass, could rim is sugar if you prefer
pineapple slice and cherry to garnish
Instructions
Be sure to make the pineapple syrup first, so it has time to cool.
Rim the outer edge of you glass with the pineapple and dip it into salt (or sugar if you like things sweeter) I prefer the contrast of salty to sweet myself.
Fill your drink shaker with ice and pour in your tequila, lime juice and pineapple syrup.
Shake well and get it all chilled.
Add some ice to your glass and pour the drink while straining out the melted ice (this will keep your drink icy cold when poured over new ice)
Garnish with a sliver of pineapple and a cherry.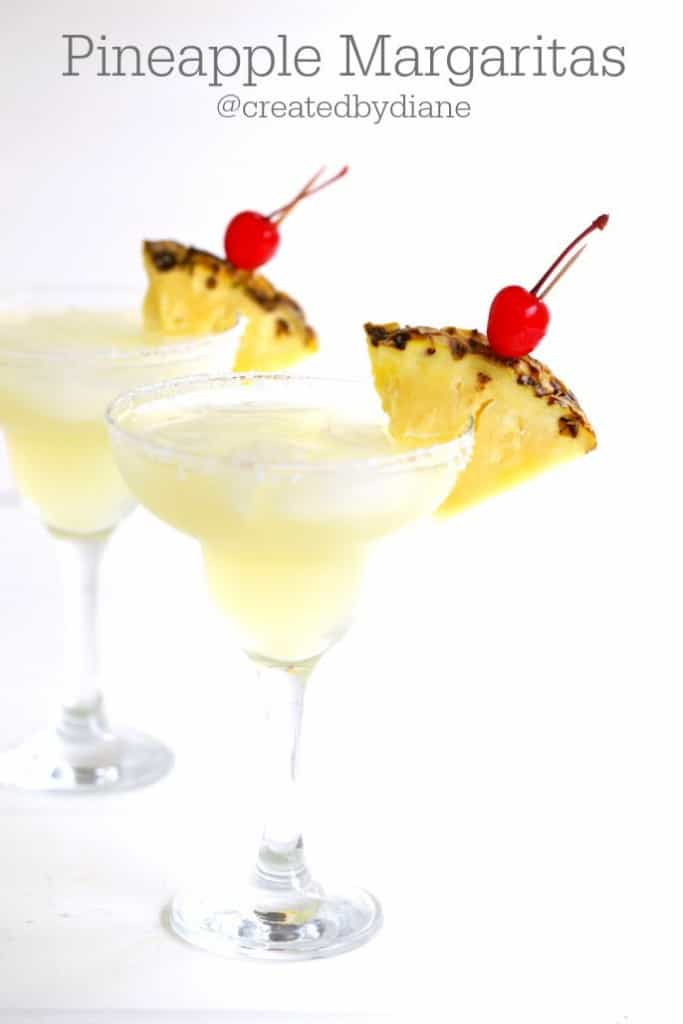 Need some fun appetizers to go along with this?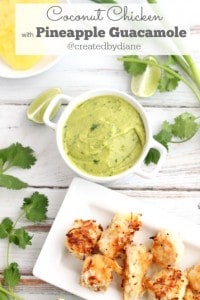 How about some Coconut Chicken and Pineapple Guacamole!