If you are looking forward to summer, parties and having fun, this Moscato Margarita is going to fit into those plans perfectly!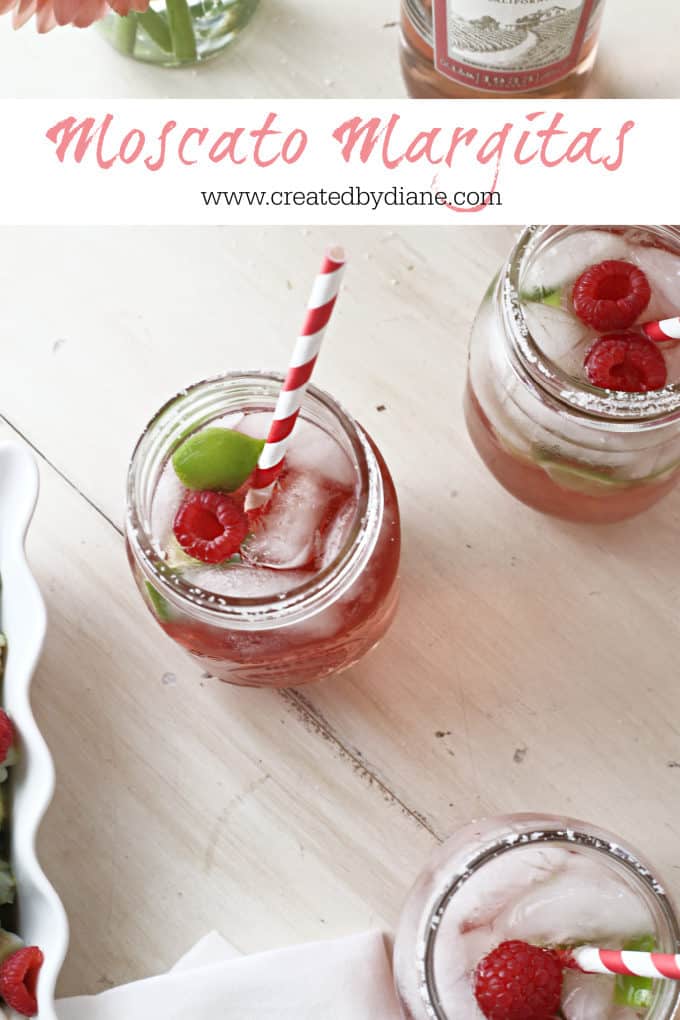 A little-known fact is that I LOVE Margaritas,
it's my go-to drink.
Just wait until you get a sip of this fruity drink I've mixed up for you today.
These will take the guesswork out of entertaining.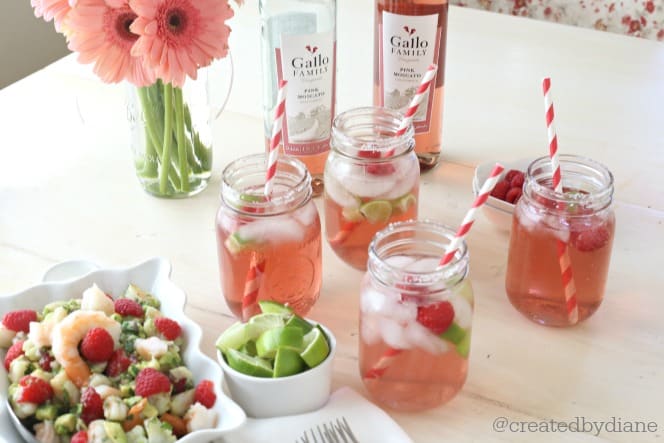 I love to entertain and often have company over and look for fun recipes and drinks to kick things up!
Moscato is a fruity wine and it goes perfectly into this margarita by adding a lightly sweet fruity flavor.
I muddled limes and added in some tequila and Gallo Pink Moscato.
I rimmed the glasses with lime, then salt too.
I dropped some more small lime wedges into the glasses with some raspberries.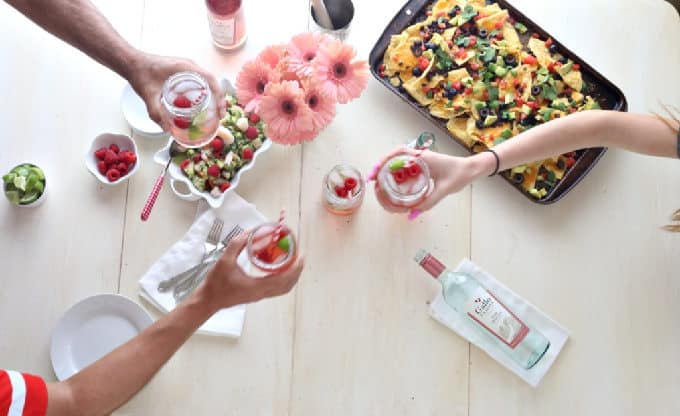 These drinks are Pretty in PINK!
I shared my Shrimp Ceviche with Raspberries Recipe Here, take a look it's the PERFECT summer dish!
it was DELICIOUS and perfect party food.
I also served nachos which are always a crowd pleaser.
It's so great when just a few simple items make for such a great party.
Moscoto Day is May 9th and celebrated thanks to Gallo, join in the fun and whip up a Moscato Margarita and celebrate along.
Moscato Margarita
Ingredients
1/2 lime cut small to muddle and to garnish
ice
1-2 oz tequila (to taste)
6 oz Gallo Pink Moscato
2 raspberries
Instructions
Muddle 1/4 of the lime pieces in a cocktail shaker, it's tall and easy to break down with a muddler.
Pour ice into a cocktail shaker add tequila and Moscato
Pour into serving glass rimmed with salt.
Add lime pieces and raspberries.