4th of July cupcakes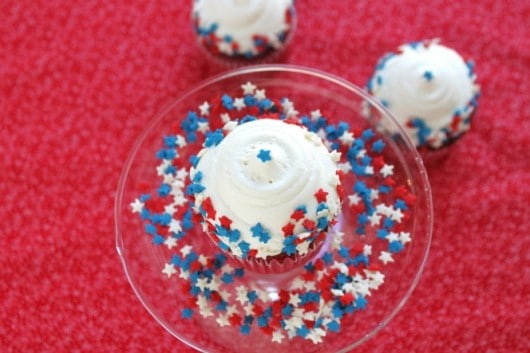 Happy 4th of July!
I've been sharing lots of Red, White and Blue treats this past week or so, and here is one more.
Stars are so cute and I found these cute star sprinkles and just couldn't wait to put them all over cupcakes.
They are a simple and fun way to decorate cupcakes for July 4th and can be added to any dessert at the last minute.
I've seen them in many stores lately, so I hope they are available near you if you need to grab them quick before your Fourth Celebration.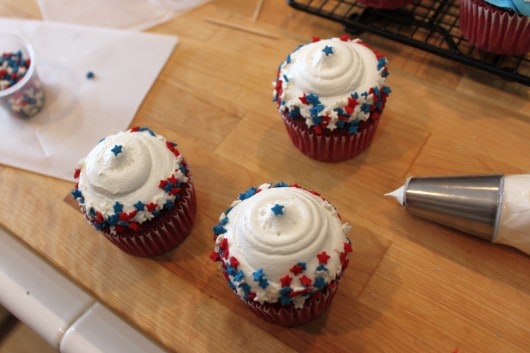 These were red velvet cupcakes with buttercream frosting. The frosting was piped on with a #809 tip.
I find the easiest way to get sprinkles on the outer edges of cupcakes is to place them in my hand and roll the edge of the cupcakes into them.
Gently pressing the sprinkles into the frosting helps them to stick.
Here is a collection of the Patriotic treats I made this year in case you missed any.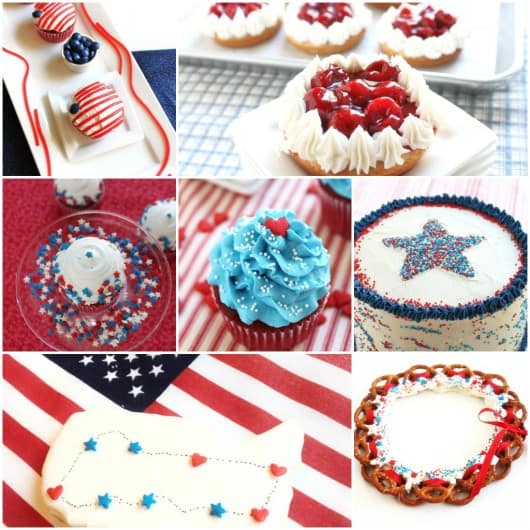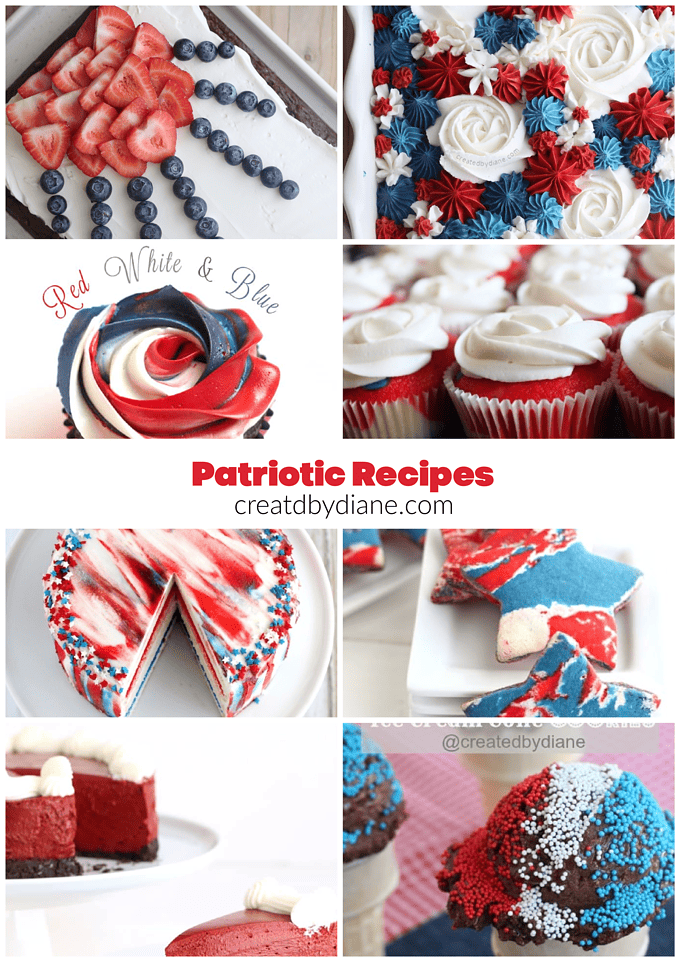 More Patriotic Recipes