Patriotic Cake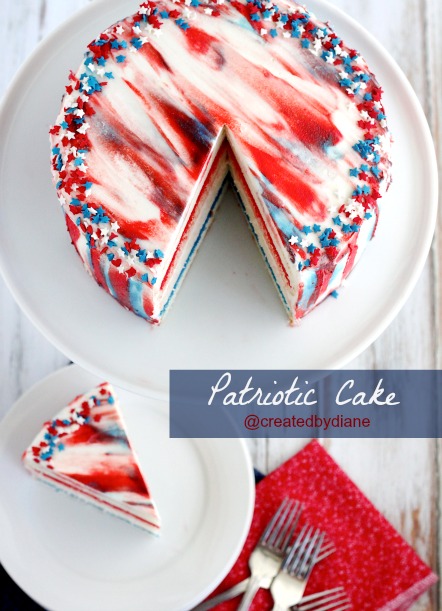 Lots of funny things can happen in a week.
Some of the funny ha, ha…
some not so much.
Things don't always turn out like I plan, this cake is one…more on that in a minute.
I did think that when my husband asked me to glue his shoes this week, he was just adding on more wifely duties to my already LONG list. I took one look at them and the soles had completely pulled apart from the shoes, I pretty much thought no glue we have will do this and not in the time he needed them, so I did the next best thing and called all the neighbors to borrow shoes. See, it is funny.
Needless to say it was shoe week at our house, I needed new running shoes, so did my husband, he wanted new hiking shoes and we had already set out a day that we would travel to a store, not so close by to get the needed foot attire along with custom innersole, WOW those things really save my feet, I kid you not. So added to our trip was now a pair of black shoes for him and the day before I bought a pair of sandals and well since I have finicky feet I tried a new pair of sandals…hope they work, the pair I INVESTED in last year was not as perfect as I had hoped, they are ok, but not perfect for every day. I think in my next life I will design shoes. For some reason the shoe designers think woman's toes should squished together and that we don't need arch support. I have another opinion.
So we will be eating this cake for breakfast, lunch, and dinner because our grocery budget was blown on shoes… oh I do have a 10 pound of potatoes….guess I'll get working on something with those!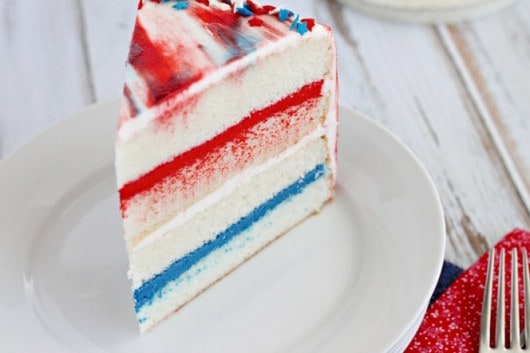 Have you ever bit into a piece of cake and it reminds you of the best wedding cake you have ever had. Well, this is that cake. I kid you not, I think I had a piece of cake that tasted the same as this at a wedding over 20 years ago and will never forget the taste. It was perfectly delicious.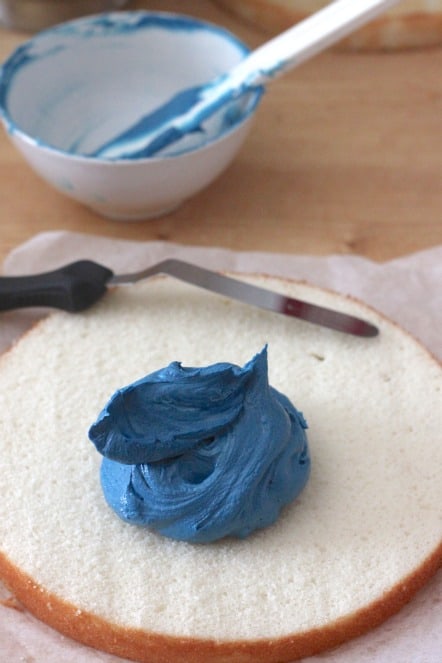 spread the frosting evenly in between the layers of cake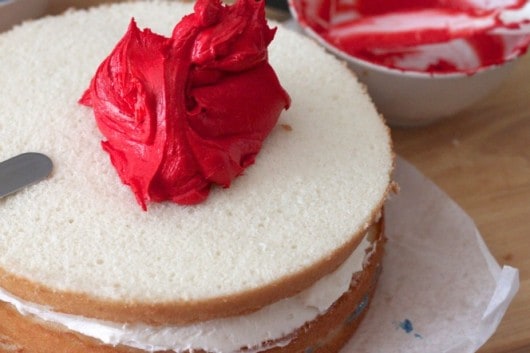 and place another layer of cake and try to keep the layers smooth and even.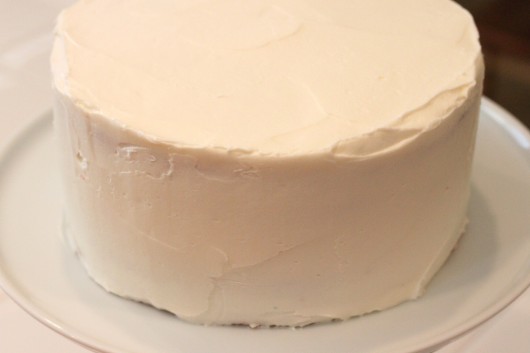 smooth white icing over the cake and don't fuss too much, it will all be covered up remember.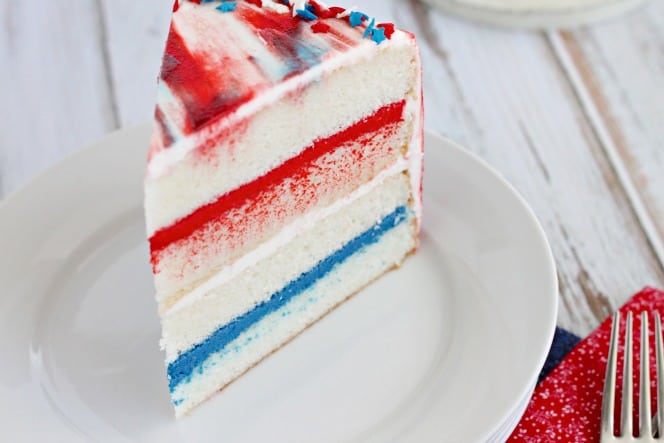 KEEP SCROLLING for photos on how to decorate the cake

Patriotic Cake
Ingredients
White Cake
2 1/4 cups cake flour
1 cup whole milk at room temperature
6 extra-large egg whites
1 1/2 teaspoons vanilla extract
1 3/4 cups granulated sugar
4 teaspoons baking powder
1 teaspoon salt
12 tablespoons unsalted butter, softened but not melted (cut into 1 tablespoon size pieces)
White Frosting
1 1/2 cup butter
5 tablespoons heavy whipping cream
8 cups powdered sugar (add more if needed)
1 teaspoon vanilla extract
Instructions
Heat oven to 350 degrees.
Prepare 2- 8" cake pans with parchment paper on the bottom and spraying baking spray (I use Bak-Klene) on the paper and around sides.
Make sure items that mention they need to be at room temperature are. If not the cake will typically come out dry, dense, and not give you the proper result.
Mix milk, egg whites, vanilla in a small bowl with a fork.
In mixer bowl, add flour, sugar, baking powder, and salt. Mix on low.
Add butter 1 tablespoon at a time, beating on low speed until incorporated.
Add 1/2 of the milk and egg mixture and beat on medium for 1-2 minutes. Add remaining milk mixture and beat for another minute.
Pour batter into 2 cake pans.
Bake until a toothpick comes out clean about 30 minutes.
Allow cakes to cool before removing them from pans.
I wrap my cakes in plastic wrap and refrigerate them, they are easy to handle and fill without the worry of them falling apart. Often overnight.
frosting
Beat butter, heavy cream, sugar, and vanilla until smooth and creamy.
Tint 1 cup frosting red, 1 cup frosting blue (I use Americolor red-red and navy blue)
Slice each cake in half so it's about an inch thick.
Place 3/4 cup blue frosting onto bottom layer,
then add the next layer of cake, then add 3/4 cup white frosting, then a layer of cake and a 3/4 cup red frosting then the final layer of cake and crumb coat the cake with about 1/2 cup frosting.
Place cake in the refrigerator for 15 minutes so the crumb coat has a chance to firm up.
Then coat the outside of the cake with white frosting.
In sandwich bags, place the remaining 1/4 cup of red frosting in one bag, and the blue in another bag, but a small hole and pipe onto cake.
I created a swirled effect on top and stripes down the sides of the cake.
Next, take a spatula and gently scrape off some of the frosting so the cake has an airbrushed, tie-dye effect.
Add festive sprinkles on the edge and serve.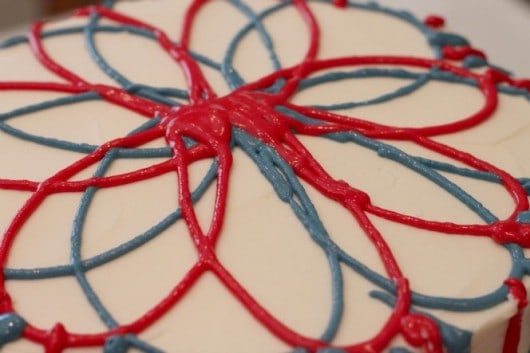 this is where the funny story comes in, I thought I'd make swirls on the cake, but I kept getting blogs of icing and well, lets just say a few choice words later, I decided to scrape the icing off….
and I hoped this oh so PRECISE scraping would work….it did and I think the cake tured out better than I could have imagined. Gently scrape the colors in long sweeping strokes to have the colors glide across the cake. It will end up with an airbrushed, tie dye effect. Looks like a fire cracker of a cake if  you ask me!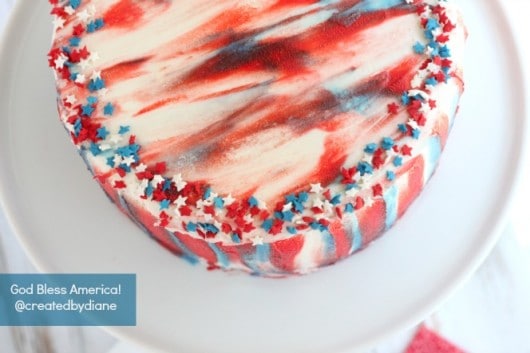 Happy, Happy I am that this cake not only looks fun but was so delicious.