American Flag Cupcakes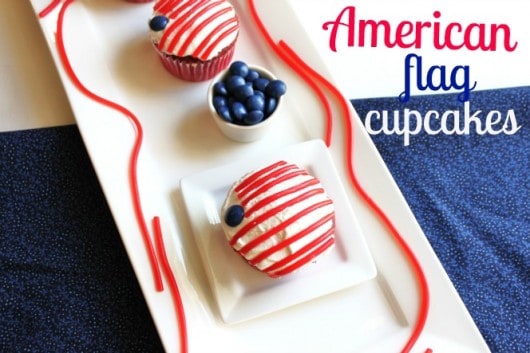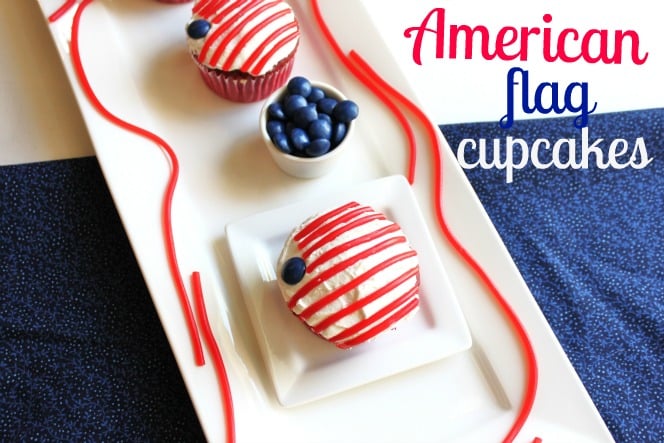 Summer is all about fun!
Well at least I'd like to think it is.
I love spending time with my kids, since they are not in school.
I love going on vacation.
I love planning what we are going to do for the 4th of July, only I haven't really planned that one yet. EEEK….I'd better get on that. Last year we had a wonderful 4th of July spent with my brother, sister in law and nephews. Oh I miss them so much!!!!
Bake to the cupcakes…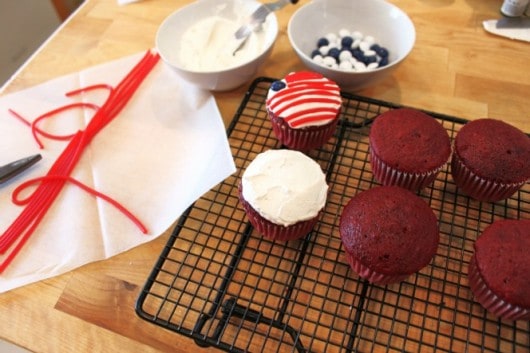 Items need to make Flag Cupcakes:
baked cupcakes
White Frosting
pull apart licorice (Cherry Twizzlers)
Blue (York Pieces, or M&M)
scissors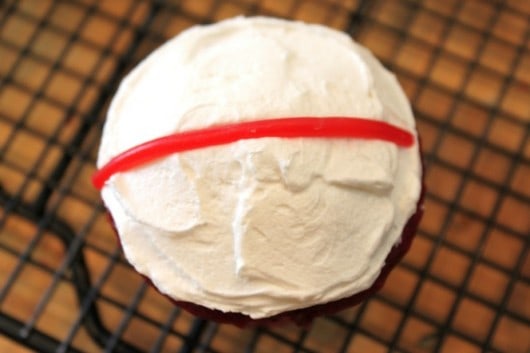 Spread your cupcakes (these are red velvet) with an even layer of white icing.
Then begin by cutting a piece of licorice about 3 inches so it will fit across cupcake.
After you lay the licorice down into the icing you can trim it so there is no licorice hanging over the edge.
Continue adding 4 more pieces of licorice evenly spaced below the first piece of licorice. (there will be one more added to the bottom of this one in….check photo below)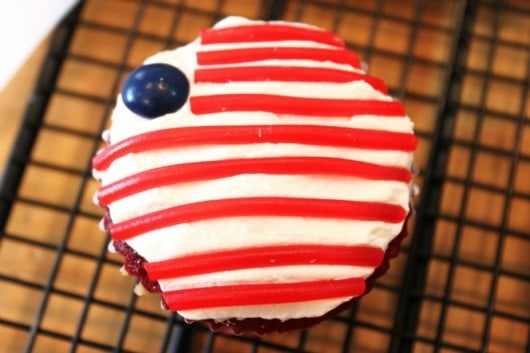 Then cut the next 4 pieces a bit smaller leaving room for the blue candy.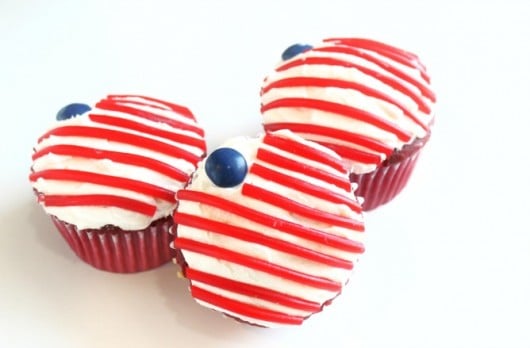 Trimming the edges of the licorice on the cupcakes with scissors allows them to fit well. If you pre cut the licorice, chances are the top mound of the cupcakes will vary along with the icing and they wouldn't look as even. The angle of the round cupcakes will be off a bit too, so I'll save you some time here, trim the edges after you place them into the icing.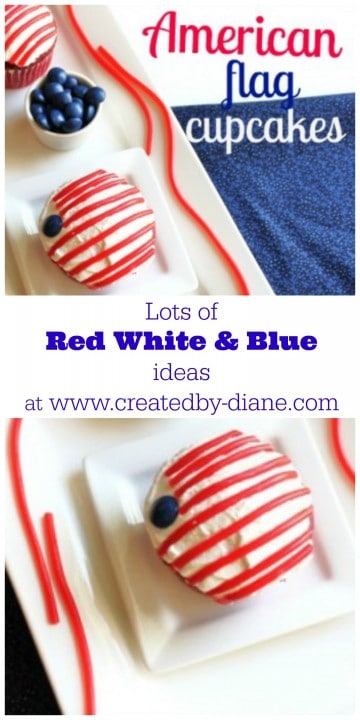 Now for some cookies…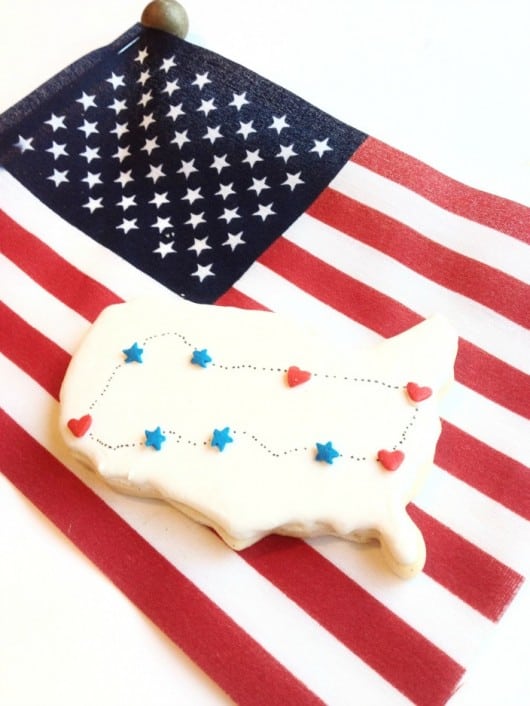 Some really great COOKIERS' discussed doing cookies from our favorite summer vacation. This is the cookie I shared. It represents our vacation last summer, traveling around the US for three weeks. It was so wonderful. My family and I all enjoyed the trip and would do it again, even with all the hours spent in the car. The hearts are placed where we visited people we love and it sure made for an unforgettable trip! Guess who we spent a week with…..you may have guessed, my brother and his family. Yea that was a favorite week for all of us! We hope we have a chance to do it again and go a different route so we can all enjoy more of this country.
More Patriotic Recipes: