You have some beans in your pantry… perhaps you'd like some new easy bean recipes to use them in.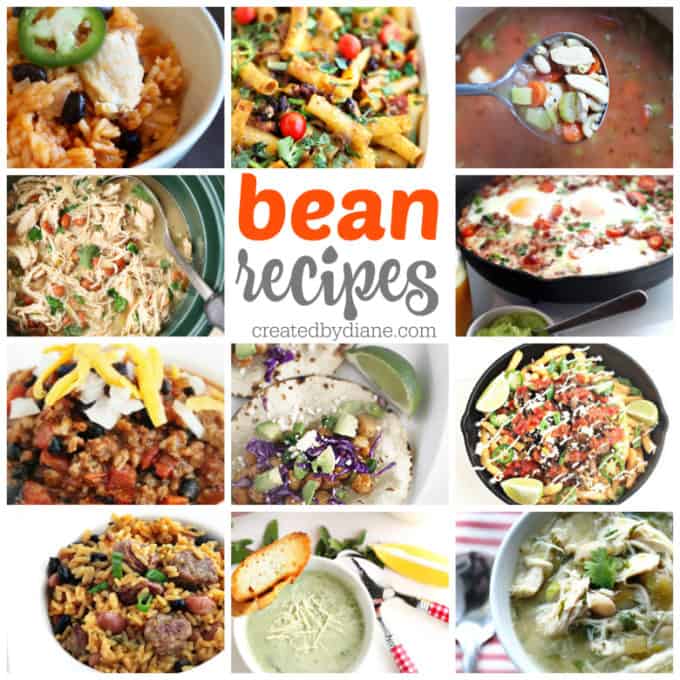 Great canned bean recipes are just a few clicks away!
I always have cans of beans on hand. I love them, any type really,
black beans are on to my favorites.
One great thing about beans is, they are so versatile, and take on many flavors in recipes making them my number one item to keep stocked upon.
For a quick snack, I'll heat some refried beans, or just heat some black beans and mash them up and dip tortilla chips into the beans…
other quick options for canned beans that only take minutes to make is a bean and cheese burritos, fried eggs with a side of beans (I actually had that for dinner last night, similar to my baked refried beans and eggs recipes but made for 1 in a skillet)
I also make a quick avocado bean dip and eat it with a plate of veggies.
And if you were to ask me what is my favorite recipe from the list below… today I'd tell you my black bean soup, simply because it IS SIMPLE, delicious and great to dunk quesadillas and chips into.
But really there are so many quick delicious recipes I'm sure you'll be adding some to your "winners" list, you know the list of recipes that are real winners with your family!
You can use canned beans or here is my method for cooking dry beans quickly and easily.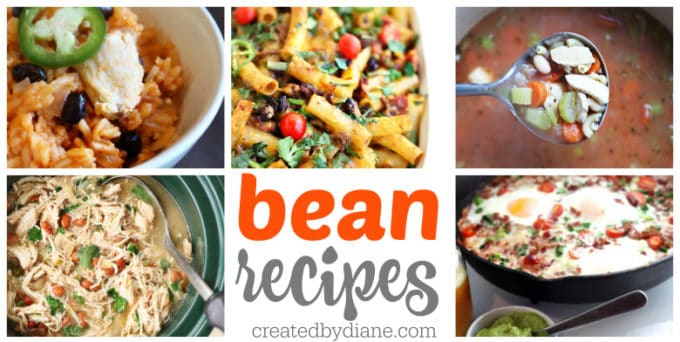 Mexican Rice with Beans-a great recipe for Mexican rice with added beans to make it a great meal witch chicken or beef too.
Taco Baked Ziti – a really great option for your next taco Tuesday!
Pasta Fagioli a great soup recipe you'll make again and again.
Slow Cooker White Chicken Chili a slow cooker meal you'll love
Baked Refried Beans and Eggs – this is the egg dish I was telling you about earlier.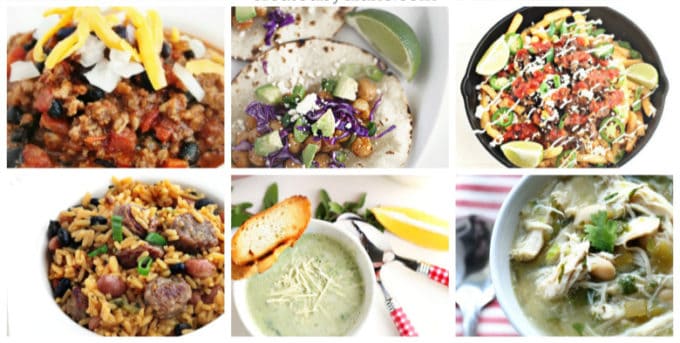 My Favorite Chili who doesn't love CHILI!
Chili Lime Chick Pea Tacos a fun taco recipe that is ready in minutes.
Carne Asada Fries no need to go to a restaurant for this fun dish, make it at home
Sausage Rice and Beans – I can't count how many times I've made this dish, everyone loves it
Italian Bean Soup – This is so fresh tasting, it must be due to the secret ingredient… lemon!
White Turkey or Chicken Chili if you have pre-cooked chicken or turkey this meal can be ready so quickly, give it a try.

Black Bean Soup THIS is it!!! Yep, the recipe even fussy kids like, which means practically everyone will love it, right!
Corn Balck Bean Salsa a great cold dish that is filling for lunch, or a great side dish at a party or fun to serve alongside shredded beef tacos for dinner.
Mexican French Bread Pizza you're only 10 minutes away from having this on the table!
Cheddar Biscuits with Refried Bean Gravy if you're a biscuit and gravy person give this a try, its' super fun!

White Bean Hummus creamy white beans made into hummus, yes-please!
Bean Dip another great dip with yummy flavor.
Mexican Pasta Salad who doesn't love pasta!
Taco Salad if you're going to eat salad, make it great!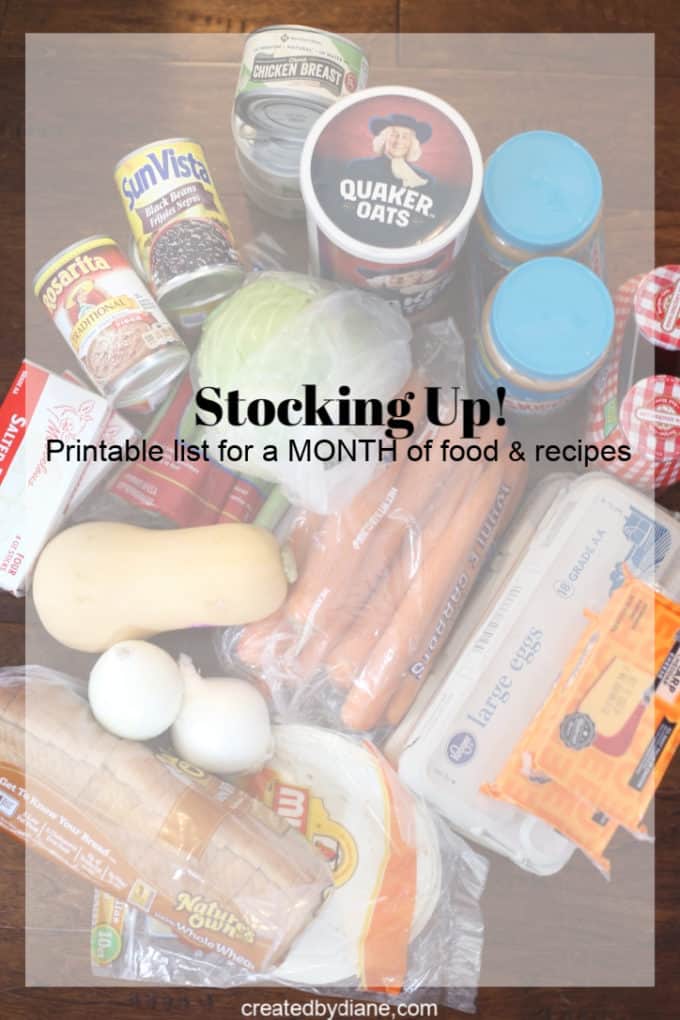 If you have a stocked pantry or need to get a list to work off of, THIS MONTHY SHOPPING LIST & RECIPES Post may help.
If you need to know how to cook dry beans, be sure to check out my friend Holly's Post HERE.