Creamy homemade white bean hummus with garlic and lemon, oh it's so delicious and creamy.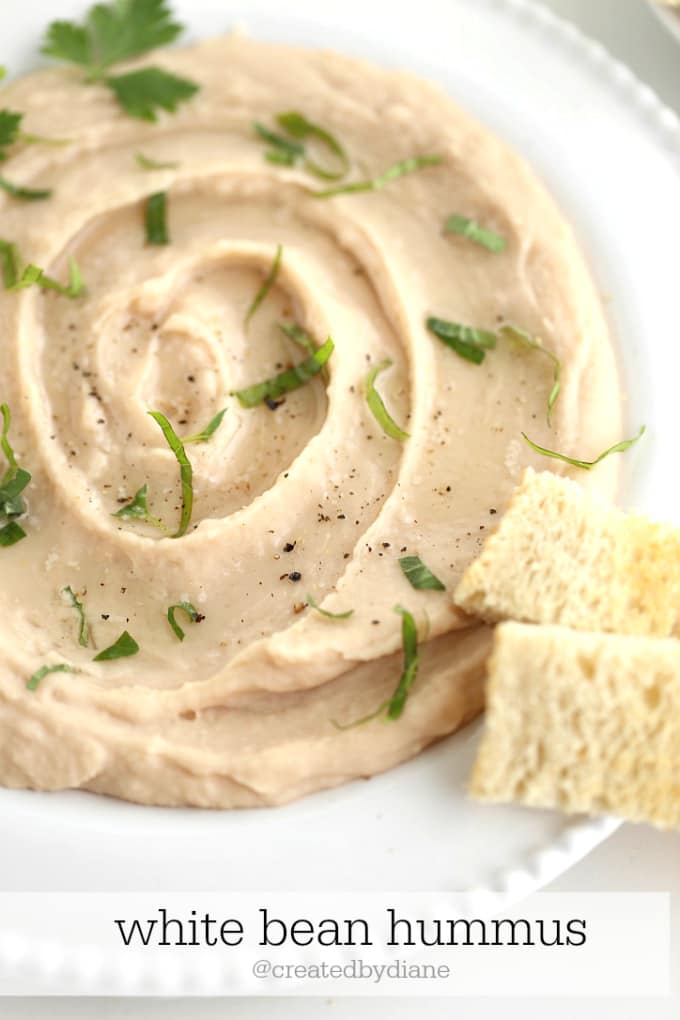 I LOVE being able to whip up food in minutes that are full of flavor and taste fantastic.
This is one of those recipes!
It's great for dipping toasted bread into, dunking chips into, pretzels and slathering on veggie sandwiches.
Now about the garlic,
oh, how I love garlic… if you love it too, add the same amount of garlic as I do, if you want the garlic flavor less intense then useless.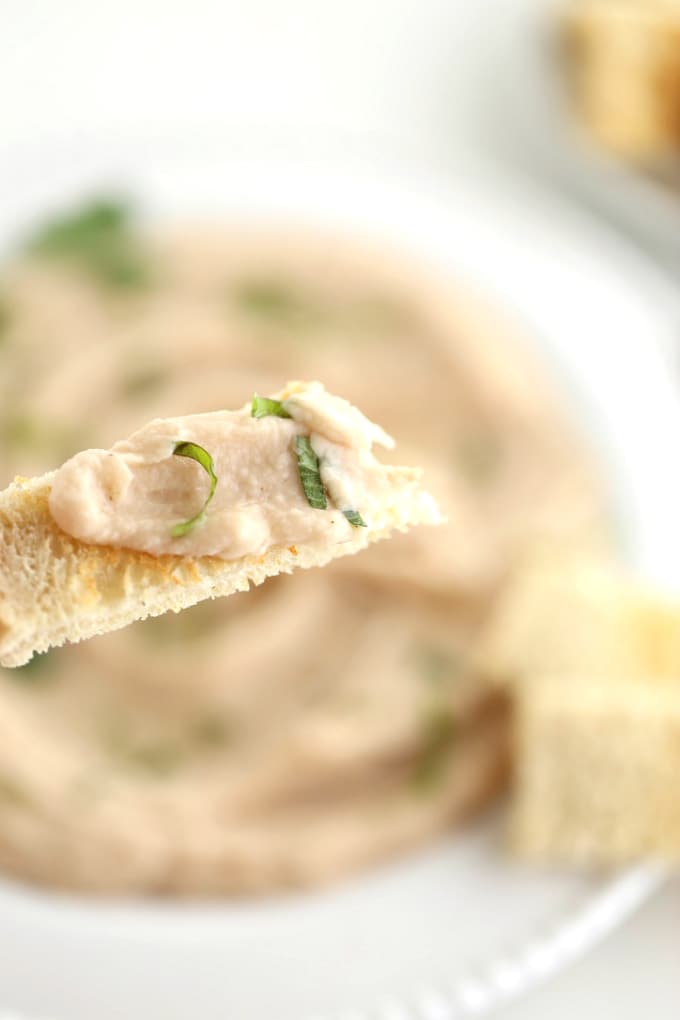 I added fresh herbs to the top of the hummus, basil, and oregano. If you don't have fresh herbs, don't put dry herbs, the flavor won't be the same at all.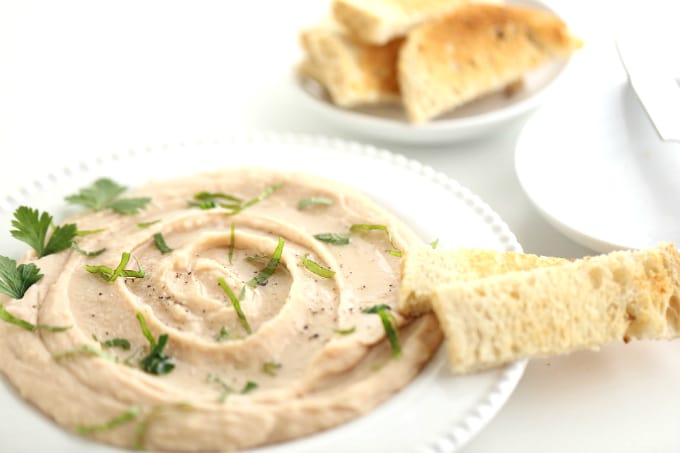 You can dip veggies into this, I love zucchini with it.
I used an immersion blender to mix the beans smooth, a food processor will work well too.
This is one of those recipes that takes about 2 minutes to make and is perfect to enjoy for a quick lunch or snack. I love that I have all the items on hand which make this the recipe you need to print out and put in your pantry so you can make it up in minutes when company stops by or you need something to EAT that is satisfying instead of looking and looking for something to snack on. This is a real winner!
White Bean Hummus
Ingredients
1 can white beans, drained and rinsed
3 cloves garlic
2 tablespoons fresh lemon juice
1/2 teaspoon salt (coarse kosher)
1 tablespoon olive oil
3 leaves fresh basil, diced
6 leaves fresh oregano, diced
*additional 1 tablespoon olive oil
Instructions
With an immersion blender or food processor,
Mix beans, garlic, lemon juice, salt and olive oil until smooth.
In small skillet heat over medium heat until hot.
Serve on a plate, drizzle olive oil on top and add herbs, salt, and pepper.
Serve with toasted bread or chips. Great on veggie sandwiches too.