Mexican Pasta Salad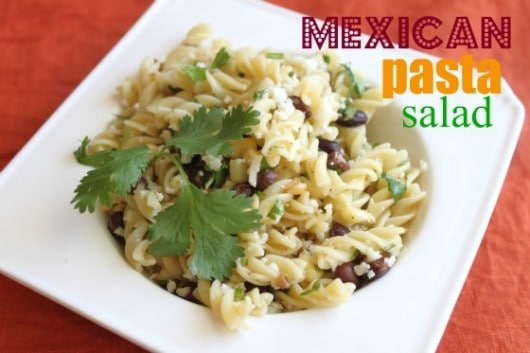 I have always loved corn on the cob. When I was a kid we had a large garden and corn was one of the best parts. I still love it and find it irresistable when I see it roasted at boardwalks and fairs. Something so simple and it tastes so great. For this recipe I cut the corn off the cob and roast it in a skillet. Frozen corn will work well too,prefer white corn if it's frozen. The kernels are a bit softer.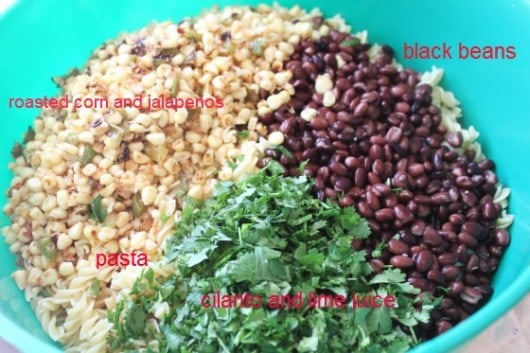 Ingredients
one pound cooked spiral pasta
2 ears corn on cob or 2 cups frozen corn
2 jalapenos seeded and diced
2 scallions chopped
2 limes juiced
olive oil (to coat pasta)
Bunch of Cilantro, chopped
1 can black beans, rinsed
salt and pepper to taste
Cotija Cheese
Instructions
Put pasta in a cold water bath, then drain in a strainer.
Drizzle olive oil over pasta so it doesn't stick together.
Roast the corn, jalapenos and scallion in a pan on medium heat with a tablespoon oil. Stir and cook until corn is golden.
Add to large bowl: pasta, corn, jalapenos, scallions, drained beans, cilantro and juice of limes. Add salt and pepper to taste. Before serving add Mexican Cotija Cheese.